Learn how to land a career you love
For years now, I have seen hustle-culture being glorified, and it frustrates me. The idea of earning respect by overworking yourself isn't healthy. It just isn't. As a small business owner, I fully understand the word hustle. I grind daily. But as human beings, we have limits, so I suggest that we must be intentional with how we hustle.
I like to think about it in running terms. Hustle culture would have you believe that you can sprint forever. But that isn't possible. At some point, your legs are simply going to give out and hurl you face-first into the ground. Intentional hustle, on the other hand, is like doing a 100-yard dash a few times. You have a goal, you meet it, and then you have a bit of time to rest and reset. The important thing here: it's sustainable.
While it's not so difficult to add a connection on LinkedIn when you already know the person, approaching someone you don't know, like a hiring manager, recruiter, the head of the department you want to work for, or a contact that can help get you through to the decision-maker is a different story.
Here are five tips on how to approach people you don't know, or don't know very well, and what you can say to get them to connect with you on LinkedIn:
1. Have A Reason To Connect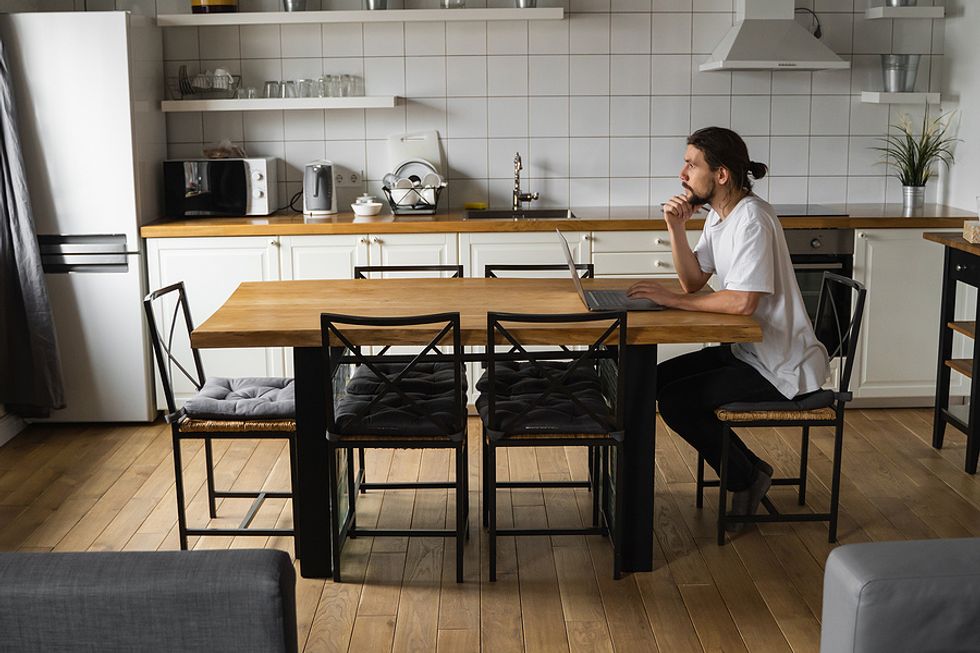 Don't send a blank (or default) invitation to connect. It's unlikely that the person you're trying to connect with will accept it.
If it's a hiring manager who interviewed you, but you didn't get the job, it may still be a relationship worth maintaining. Your message could say, "Thank you for the interview opportunity. I would love to be considered for future positions that come up and have you as a professional connection no matter where we may possibly cross paths again."
The act of simply taking the time to write a personal message with your invitation makes you worthy of consideration.
2. Share What You Have In Common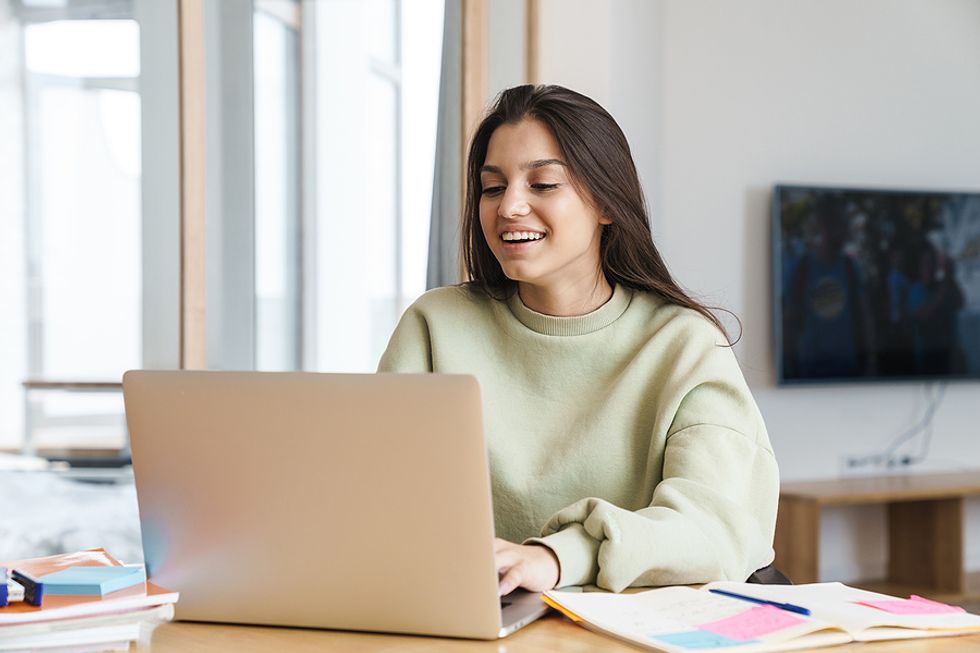 In your LinkedIn connection request, find ways to form an instant bond by sharing what you have in common. For example, when you're both a member of the same group, club, or volunteer organization, it's easier to approach the individual.
People also want to know or be reminded of how you know them or found them. So, you can say something like, "I'm also a member of XYZ on LinkedIn. I noticed you're the head of the marketing department at 123 Company, and I was hoping you could share some advice to how you got started in your career because I'm looking to pursue a similar path."
This approach is less likely to come off like a cold call. If there are other things you have in common, like a similar education or background, share that as well.
3. Mention A Mutual Acquaintance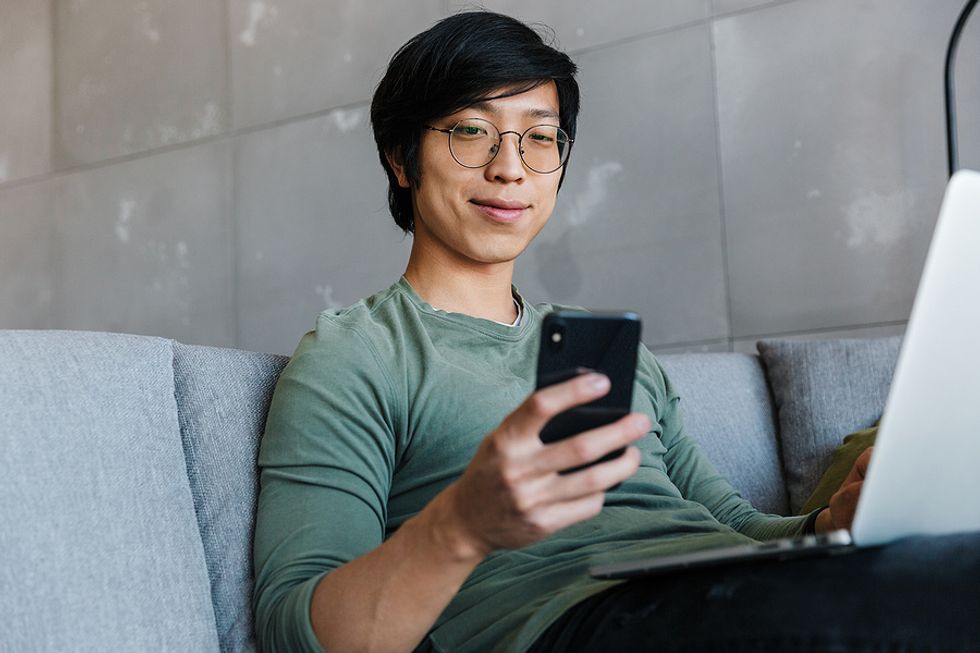 Whenever possible, it's easier to start an introduction with the help of a mutual acquaintance. After the help of an introduction, it's up to you to build rapport.
If you connect with someone who works for a company you want to work for, you may consider a message like, "I'm a former colleague of John Smith, who's told me a lot about you and your work. I'm considering a position at 123 Company. Would you mind if I ask you some questions related to your experience with the application and interview process?"
The saying, "It's not what you know. It's who you know," has never been truer. Take advantage of your current connections and use them to expand your professional network today.
4, Don't Ask For A Job On First Contact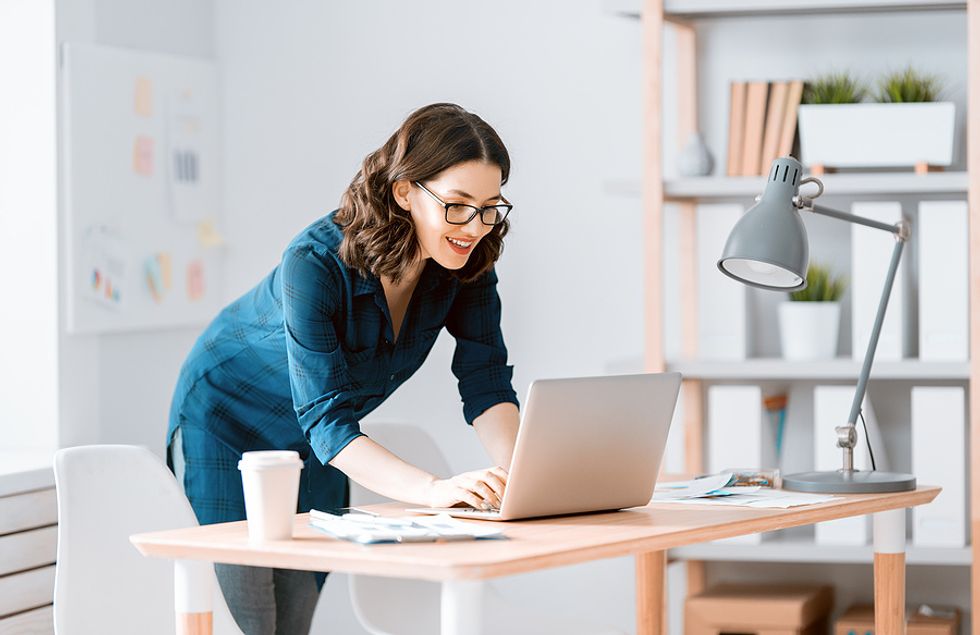 Avoid sending your resume on first contact, or asking if your new connection knows of any job openings at their company. Your first message to a new connection should focus on starting a conversation, and you can effectively do that by asking for general advice rather than requesting for a job.
Also, remember to keep questions open-ended so you can build conversation, not end it.
5. Congratulate And Give Recognition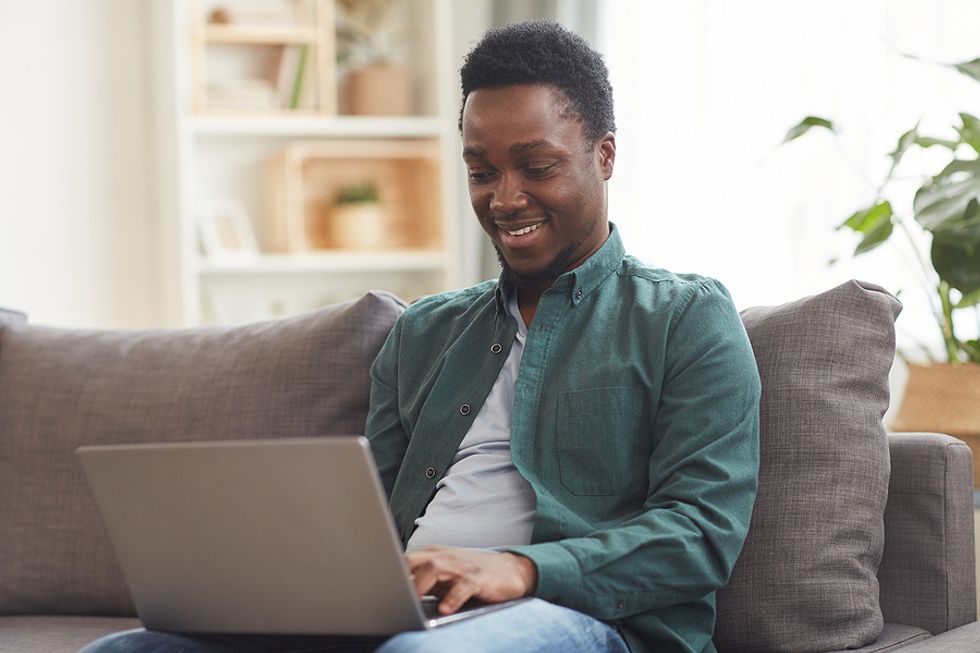 Who doesn't like to be greeted with a nice word of recognition like "Congratulations on the recent award!" or "Great article! I found it really insightful"? It informs the individual you admire their work, making it easier to get their attention and find a reason to connect with you.
If you're already connected, giving kudos to this person will strengthen your relationship and make them more willing to help you in your career.
Having a good network of connections is NOT about quantity, but the quality of the people and the strength of the relationships. Take the time to really evaluate who is worth connecting with, and when you do try, have a compelling reasons to why you want to connect with them so they will sincerely consider your request.
Need Help With Your LinkedIn Profile?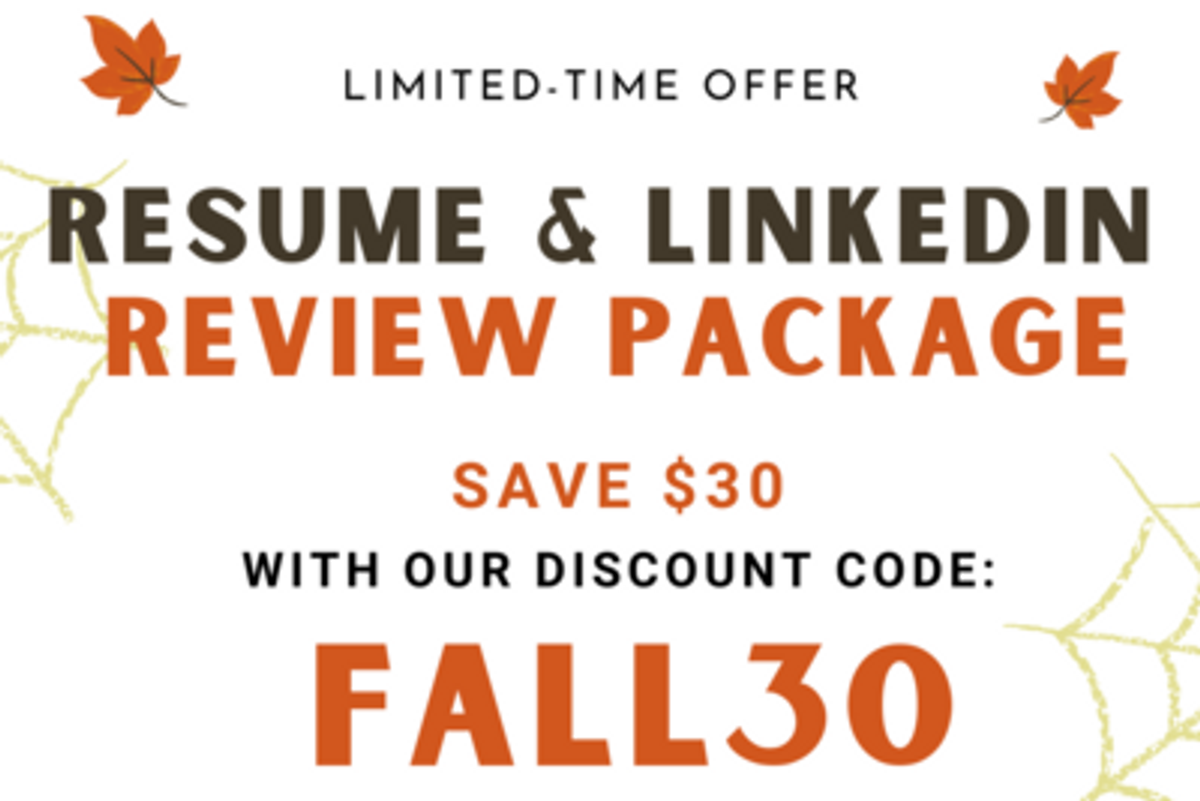 Every professional needs a well-optimized resume and LinkedIn profile if they want to build their professional network and stand out to hiring managers and recruiters. If you're applying to jobs and not seeing results, your LinkedIn profile and resume could be holding you back.
Thankfully, getting the help you need doesn't have to be expensive. Get your resume & LinkedIn profile reviewed by a Work It Daily coach today!
For a LIMITED TIME ONLY, take $30 off our Resume & LinkedIn Review package when you use the code: FALL30.
This post was originally published at an earlier date.
Are you in your 40s and thinking of changing careers? You're not alone. And you're certainly not crazy. In fact, if there's ever a time you can—and should—reinvent yourself, that time is now.
Below are four ways to start your career transition so you can successfully change careers in your 40s.
How long has it been since you last updated your resume? A few months? Years? During your last job search? If you haven't taken a look at your resume in a while, it's probably in need of some good TLC.
For every professional, not just job seekers, it's important to update your resume regularly. Careers take unexpected turns. You always want to be prepared in case you suddenly need to find a new job. Remember, every job is temporary. You don't want to waste time bringing your resume back from the dead when you should be focused on applying for new positions.
If you have cobwebs on your resume, here are three ways to bring your resume back to life so you can land more job interviews and get hired.
A well-defined brand architecture strategy helps organizations grow, transform, attract customers, and build perceptions. In this post, we'll look at the different types and benefits of a brand architecture strategy, as well as a step-by-step guide so you can create a successful framework for your organization.
Brand Architecture Benefits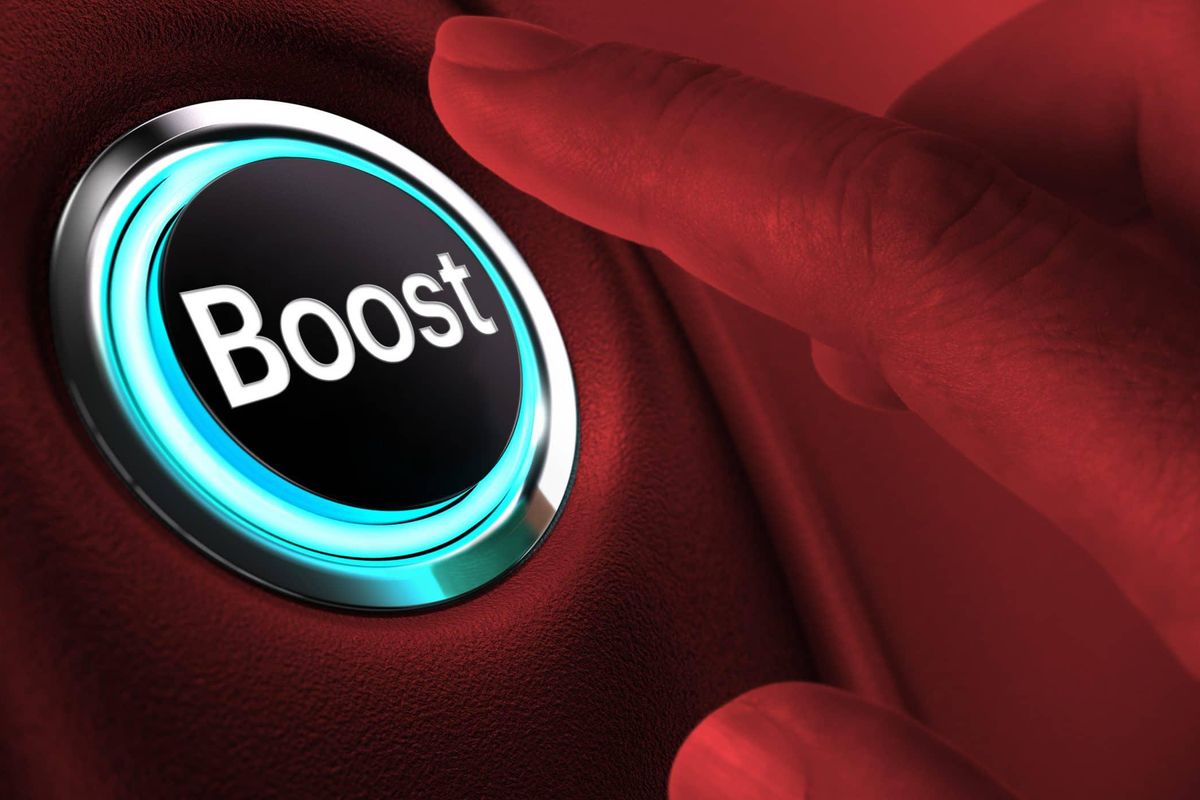 https://fabrikbrands.com/brand-recognition-or-brand-awareness/
Without a well-defined brand architecture strategy, an organization can experience brand dilution. When brands start selling unrelated products that don't fit their brand promise, they overlap with other brands within the organization, working against each other.
A brand architecture strategy has eight primary benefits:
Targets Specific Customer Segments
Builds & Protects Brand Equity
Enhances Awareness
Platform For Growth & Expansion
Boosts Stakeholder Confidence
Solid Brand Messaging & Positioning
Reduces Marketing Expenses
Increases Organizational Flexibility
Three Brand Architectures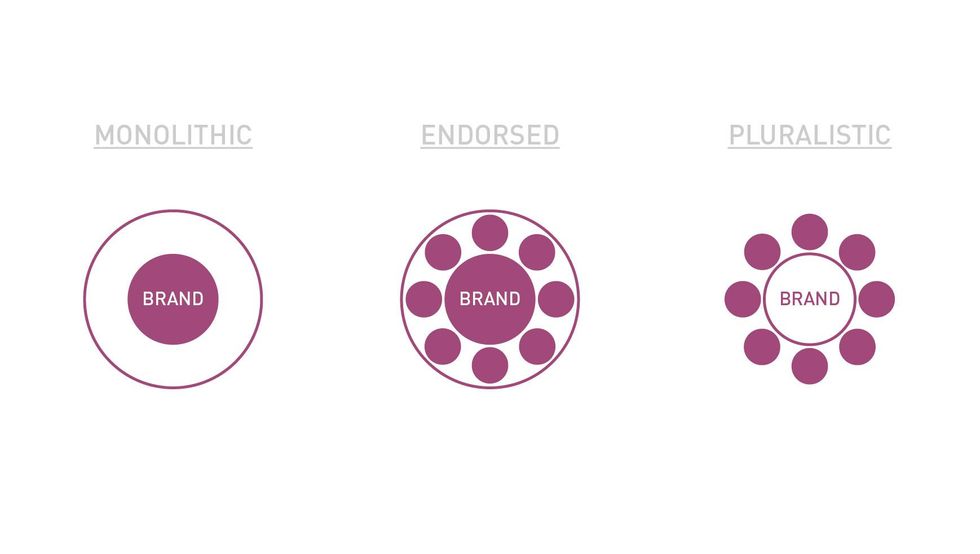 https://neilsbrandingblog.blogspot.com/2018/09/week-3-brand-architecture.html
A brand architecture describes how a business organizes, manages, and markets its brands. There are three main types of brand architecture models: the monolithic/branded house, the pluralistic/house of brands, and the endorsed/hybrid. Figuring out which approach is right for your business has several implications: how people perceive your business, how new products or services launch, and how other brands get integrated. Let's take a closer look at these three brand architecture models.
MONOLITHIC/ BRANDED HOUSE: Under this structure, the company has a master brand with several sub-brands that usually share the same name with a qualifier to explain what the sub-brand does. This model capitalizes on customer loyalty.
Examples include:
Google: Google Calendar, Gmail, Google Maps, Google Ads, Google Analytics
Apple: Apple iPhone, Apple Pay, Apple iPad
FedEx: Express, Ground, Freight, Logistics, Office, Services
The benefits of this strategy include:
Efficiency: Focused marketing spending on a single brand strategy.
Ease: Easier for consumers to recognize by keeping all offerings under one brand.
Acceptance: Consumers are more accepting of new products and line extensions from a brand they already trust.
Increased Awareness: As the master brand grows, the sub-brands receive increased awareness.
Some downsides to this strategy include:
Reputation: Sub-brands are tied to the master brand's perception and reputation. If one brand experiences backlash, everything suffers.
Dilution: If a brand is positioned too broadly across multiple categories, it can become diluted and ineffective.
Risks: Mergers and acquisitions come with their risks (when Microsoft acquired Skype users lost trust in it). Source
PLURALISTIC/HOUSE OF BRANDS: In this structure, the master brand takes a back seat, giving the sub-brands the focus. Brands under this model have their audiences, brand identities, and marketing strategies. Businesses that want to reach diverse markets with a more tailored value proposition are likely to use this approach.
Examples include:
Procter & Gamble: Crest, Dawn, Tide, Vicks, Bounty, Pampers, Pantene, Gillette
Yum! Brands: KFC, Pizza Hut, Taco Bell, The Habit Burger Grill
Unilever: Axe, Ben & Jerry's, Dove, Lipton, Popsicle, Klondike, Hellmann's
General Motors: GMC, Chevrolet, Jeep, Buick, Cadillac
The benefits of this strategy include:
Minimizes Risks: One brand can deal with the bad press while the rest of the brands and company can maintain their reputation.
Reach: Each brand can broaden its reach through unique brand value propositions.
Safety Net: An organization can take more risks knowing they have a strong brand to withstand the heat.
Some downsides to this strategy include:
Cost: Managing multiple brands is difficult and expensive.
Image: Confusion about the parent company's identity can occur.
Reputation: The main brand cannot be relied upon to bolster the sub-brands reputation.
ENDORSED/HYBRID: The product or division is endorsed by the master brand. Each sub-brand and brand extensions have their own separate identities, but most are associated with the master brand. This strategy allows for flexibility in that you can choose to leverage your master brand or have an independent brand strategy. This approach often comes from mergers and acquisitions rather than a proactive strategy.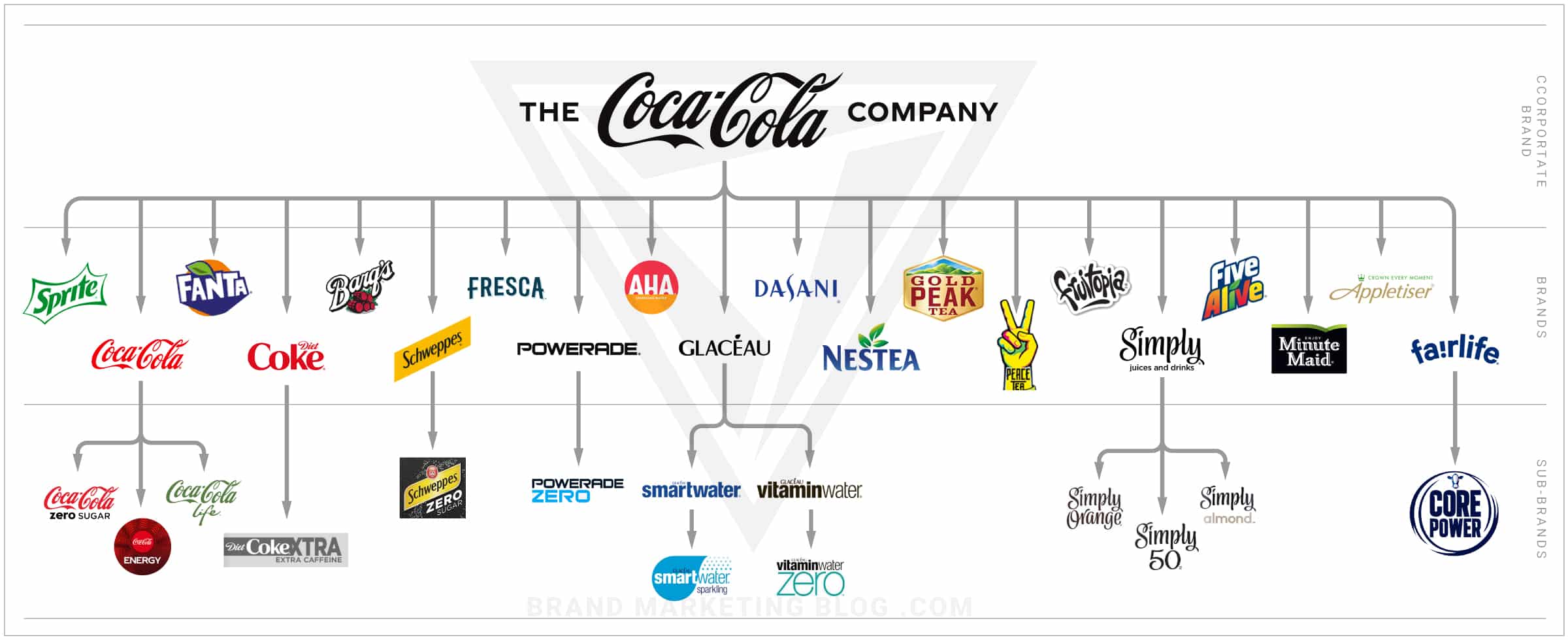 Examples include:
Marriott: Bvlgari, The Ritz-Carlton, JW Marriott, Renaissance Hotels, Courtyard, Fairfield Inn and Suites, Residence Inn, Westin, Sheraton
Nestle: Gerber, Perrier, Cheerios, KitKat, Toll House, Nescafe, Hot Pockets, Lean Cuisine, Stouffers, Coffee-Mate, Dreyers
Kellogg: Cheez-It, Pringles, Gardenburger, Rice Krispies, Pop-Tarts, Eggo, Nutri Grain, Frosted Flakes, Froot Loops, Town House
The benefits of this strategy include:

Credibility: The endorsement provides credibility, reputation, and perceived confidence across the sub-brands.
Efficiencies: Marketing effectiveness and reduced costs in conjunction with the master brand.
Cross-Selling: Link between brands facilitates cross-selling.
Some downsides to this strategy include:
Reputation: Sub-brands are tied to the master brand's perception and reputation. If one brand experiences backlash, everyone suffers.
Increased Costs: With every new endorsed brand comes creative, legal, and time-to-market costs.
Image: Confusion about the parent company's identity can occur.
How To Create A Brand Architecture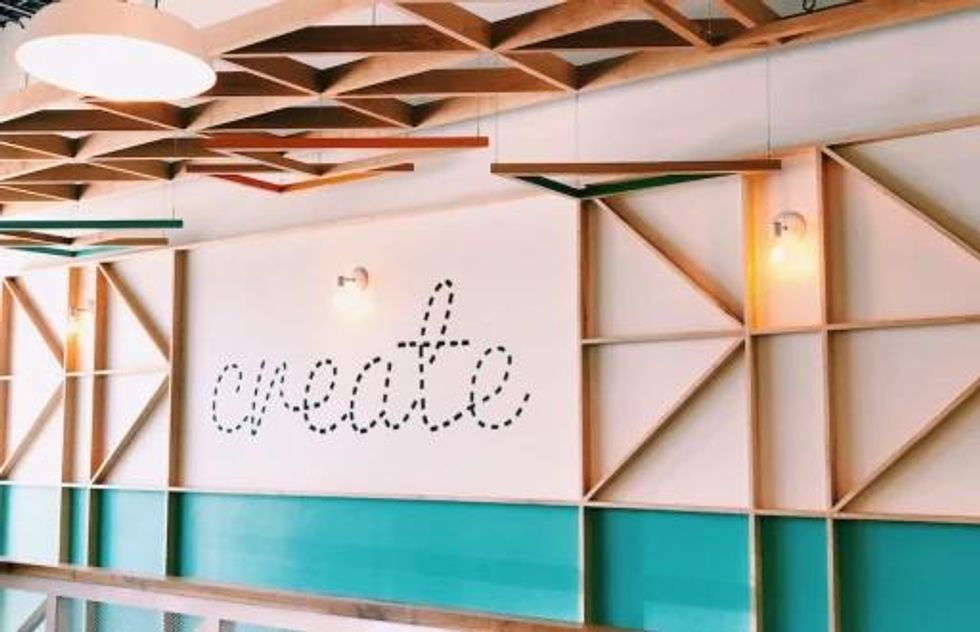 https://www.finalsite.com/blog/p/~board/b/post/creating-cohesive-school-brand-experience-tips-for-developing-a-visual-system
The purpose of a brand architecture strategy is to make your offerings clearer to your organization, stakeholders (i.e. investors, vendors, clients, agencies, etc.), and customers. This will guide you to which brand architecture type will best support your business strategy and those you serve. Here are three steps in creating a brand architecture strategy:
CONDUCT AUDIT: The first step is to conduct an audit of your current organization's situation. This will help you determine what type of brand architecture will be most relevant for your organization. Things to evaluate in your audit include:

How do your customers make decisions?
Evaluate each brand's equity in comparison to other brands and the market.
Conduct a competitive audit and SWOT analysis.
Look at each brand, division, and corporate organization and how they are interconnected.

IDENTIFY APPROACH: The next step is to identify the best brand architecture strategy that fits your organization's needs. Questions to ask as you evaluate your alternatives:

List out the pros and cons of each brand architecture strategy

Resources (budget/human) - How many brands can your organization afford to support? Do you have the resources to support each strategy?
Do these brand architecture strategies meet your business objectives?

Is having a connecting link between the master brand, brands, and divisions a priority?
To what extent do your brands need to remain independent?
Do you have a valuable and loyal customer following that you want to leverage?
What is your growth strategy? Does your business entail pending mergers, acquisitions, or alliances? Are you planning new products, services, line extensions? And you don't want to impact your master brand?
Are you looking to maintain a consistent brand identity throughout all of your sub-brands?
Are there special circumstances (partnerships, licenses, etc.) that dictate tighter or looser brand linkages?
Do your products or services target a particular market? Are you looking to expand into other market segments?
How much disruption are you willing to endure reorganizing your brand architecture?
To what extent should your brands cross-reference and promote each other? Will your customers be confused by cross promoting between your brands?

DEVELOP STRATEGY: Now you're ready to develop your brand architecture strategy, execution plan, and timeline. Develop a brand strategy for each brand under the brand architecture strategy that you've identified that best fits your organization. Last, create a decision tree to maintain your brand architecture. A formal decision tree provides your organization with a guideline on the brand strategy across the portfolio.
Takeaway
Your brand architecture is critical to get right for your internal organization, external partners, and customers to understand. A defined brand architecture strategy helps organizations grow, transform, attract customers and build perceptions. Start building your brand leadership today. You've got this!
From Your Site Articles
Related Articles Around the Web