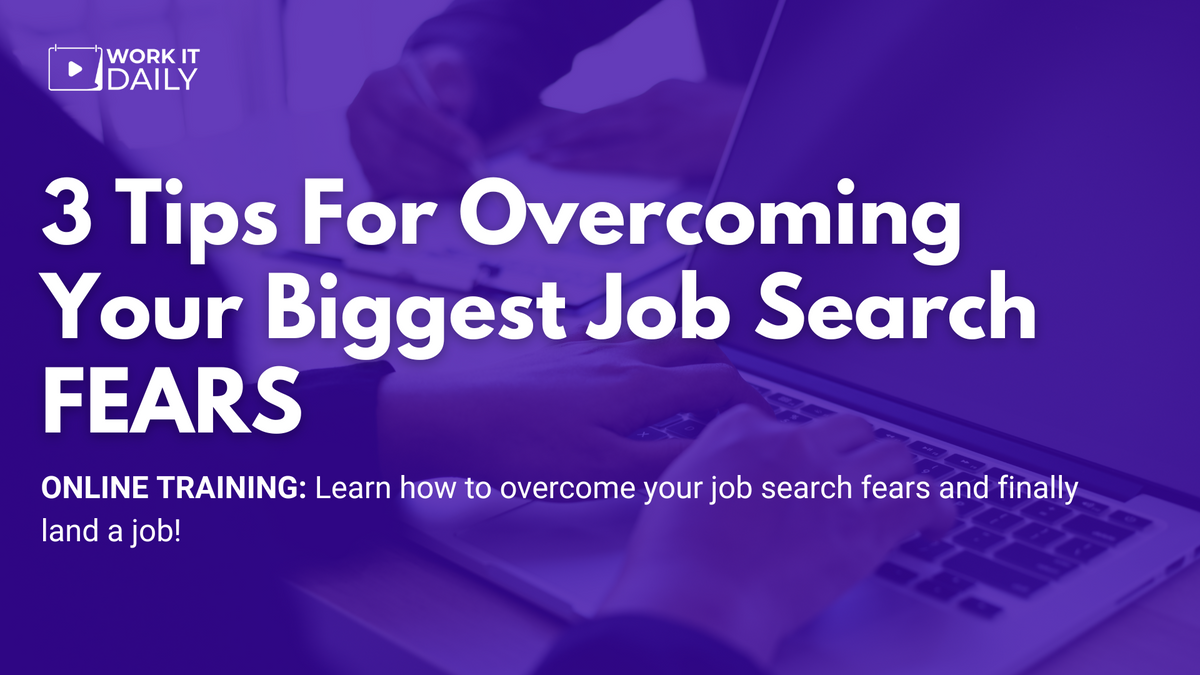 Are you terrified of screwing up a job interview? Does the thought of writing a cover letter horrify you? Are you scared to network with others? What do you even say, anyway? If you're struggling to overcome your job search fears, this live event is for you.
We get it. Looking for work can be scary, especially if you've been at it for a long time and haven't gotten any results.
Understanding which fears are getting in the way and how to overcome them will make all the difference. Sometimes you might not be aware of which obstacle is getting in the way of your goals. If you want to overcome these fears once and for all, we invite you to join us!
In this training, you'll learn how to:
Utilize strategies for coping with your job search fears
Be confident in your job search—from writing your resume to networking
Face your fears and move forward
Join our CEO, J.T. O'Donnell, and Director of Training Development & Coaching, Christina Burgio, for this live event on Wednesday, October 5th at 12 pm ET.

CAN'T ATTEND LIVE? That's okay. You'll have access to the recording and the workbook after the session!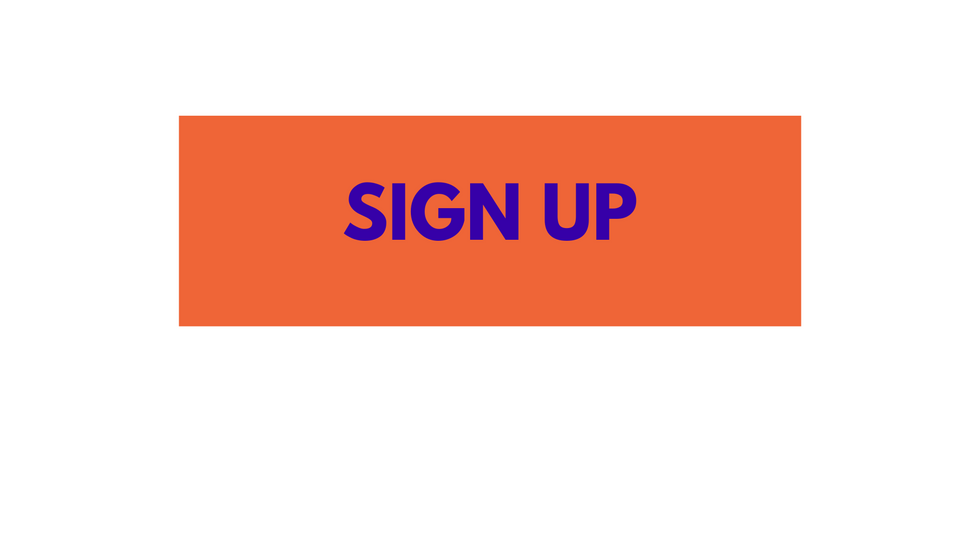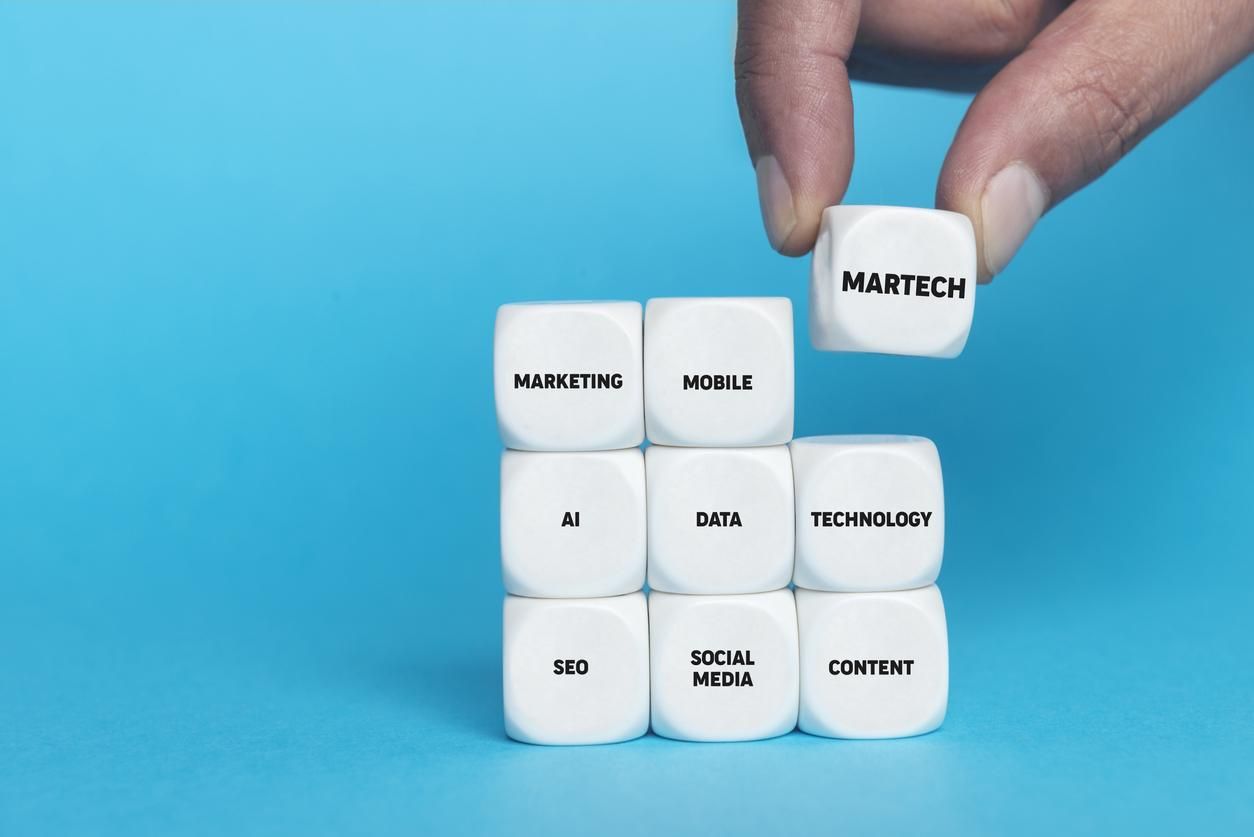 iStock Photo Licensed to Anthony Branda
An Executive's Perspective
The industry defines a CDP as a platform that centralizes customer data from multiple sources and makes it available to systems for insight and engagement tasks. This definition is dated as modern CDPs include not only customer data but also the ability to ingest prospecting data and partnership data in a secured environment.
The 4 Key Considerations When Evaluating Customer Data Platforms (CDPs)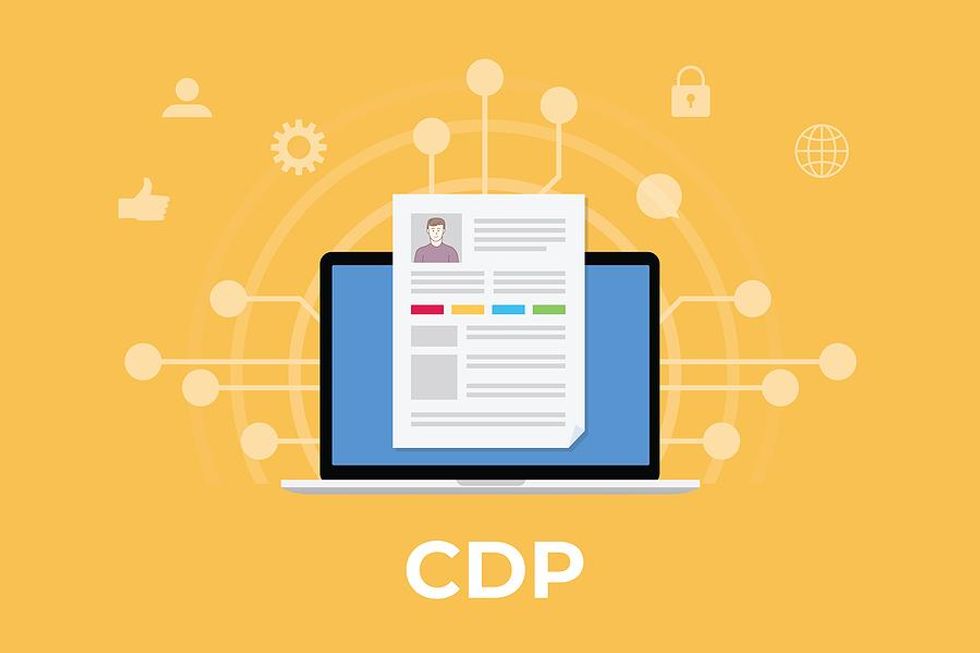 Bigstock
Considerations

Key capabilities you may want any CDP platform to perform:
Data management: ability to assemble customer profiles - the infamous 360 view
Cross-channel marketing and digital advertising - ecosystem and APIs
Data delivery for analytics and customer engagement
Security features that allow for sharing data with partners
The CDP market is highly fragmented, with each vendor type focusing on a specific industry and/or specializing in a particular functionality. It is important to note that many providers may say they can provide every feature functionality. Still, the art and the science of evaluating CDP vendors are determining which vendor is good at the dimensions deemed to be important for the business problems and opportunities you are trying to solve.
I suggest conducting pre-RFP benchmarking and competitive intelligence using resources such as user experience interviews, industry publications, and commercial research firms. The output will give you an overview of which vendors, software providers, and consultants are good at solving the various pain points that are important to your specific situation. Remember to ask for client references upfront from the CDP vendor. If you need assistance with benchmarking activities, there are service providers that can help with all aspects of these tasks, from organizational needs assessment to the purchase and integration of tools. Please feel free to reach out to me for more ideas.]
Some of the largest vendors in the CDP space include SAS, Tealium, Twilio Segment, and Zeta Global. However, several cloud-based data lakehouses (e.g., Snowflake or Google, etc.) offer accelerators and partner APIs to link campaign data to CDPs, thus making the vendor/provider landscape more competitive than ever before.
Evaluation Criteria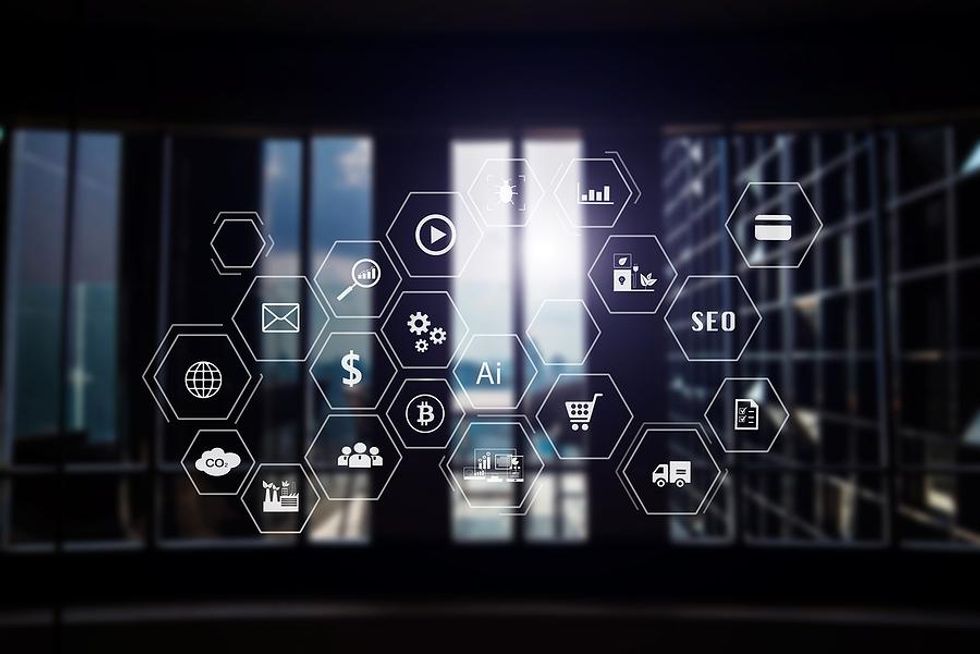 Bigstock
CDP capability sets are focused in four areas, and so the relative importance of meeting needs within these areas must feed into an organization's decisioning. The four capabilities areas to assess are:
1. What level of data management does the CDP provide?
CDP data management includes:
Creates a 360° view
Data governance
Data transformation and modeling
Attribute and feature calculation
Merge/append and matching - classic marketing database features
Modern platform for streaming analytics and real-time data
Providing access and data sharing by internal and external systems
2. What level of cross-channel marketing and campaign automation does the CDP provide?
CDP orchestration for cross-channel customer engagement:
Ability to create profiles and segmentation for target marketing
Provides audiences with engagement management platforms for personalization
Ability to automate marketing campaigns with channel integrations and delivery capabilities:

Some CDPs include native campaign management software, incorporating a GUI or a campaign design interface for database teams and marketers to program, with conversation decision rules kicking off based on customer behavior
CDP may include some level of native channel integration and channel send capability (for example, email marketing, mobile messaging, etc.)
This flavor of CDP has a native decision engine for the automation of campaign rules
NOTE: While some CDPs may have personalization and product recommendation engines, these functionalities may not result in a fully automated campaign management CDP which typically includes programming of campaigns via workflow and channel send capabilities (see above).
3. What level of analytics and measurement does the CDP provide?
Some CDPs (but not all) can:
Collect data on predefined metrics to measure campaigns
Provide customer analyses
Integrate and provide data to specialty analytics tools
Integrate third-party model code and apply model scores
NOTE: CDPs that are measurement and insights-oriented may offer reporting, modeling, and other marketing and customer journey analytics features.
4. What security features are available?
Allow for partner data sharing without exposing PII
Allow for security and access controls based on internal standards
Are set up to comply with the GDPR/CPPA
Some CDPs that are part of data lakehouses have highly secured data zones that allow for the restriction of data at the field and user levels
Evaluation Process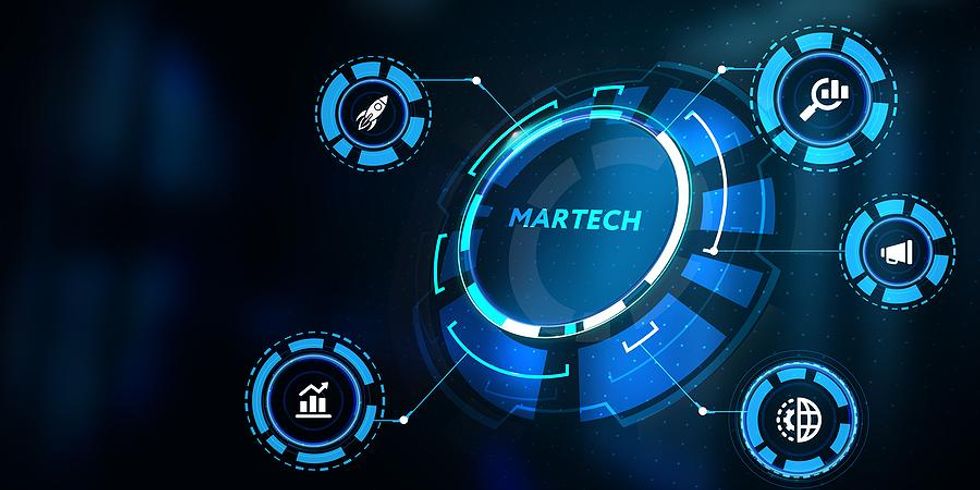 Bigstock
My preferred process for evaluating CDPs is to identify all solution options based on an understanding of your:
Internal gaps within the current marketing infrastructure
The use cases your organization is trying to drive
Knowledge and skill sets within your organization
And remember, CDPs fit within a broader business ecosystem, but many also come standalone. For example, you can purchase Adobe Campaign or Salesforce Marketing solutions, or you can buy their entire marketing automation ecosystem.
In closing, CDPs should be reviewed in the context of the existing MarTech stack and the feature functionality gap. A critical factor in CDP evaluation is the work and resources needed to integrate your current infrastructure at upstream and downstream connect points.
As always, I'd like to hear from you. How have you and others in your organization evaluated CDPs? Are there other criteria I have not mentioned? What challenges have you faced in the evaluation stage...and how were they overcome? Contact me for more information at tony@anthonybranda.com.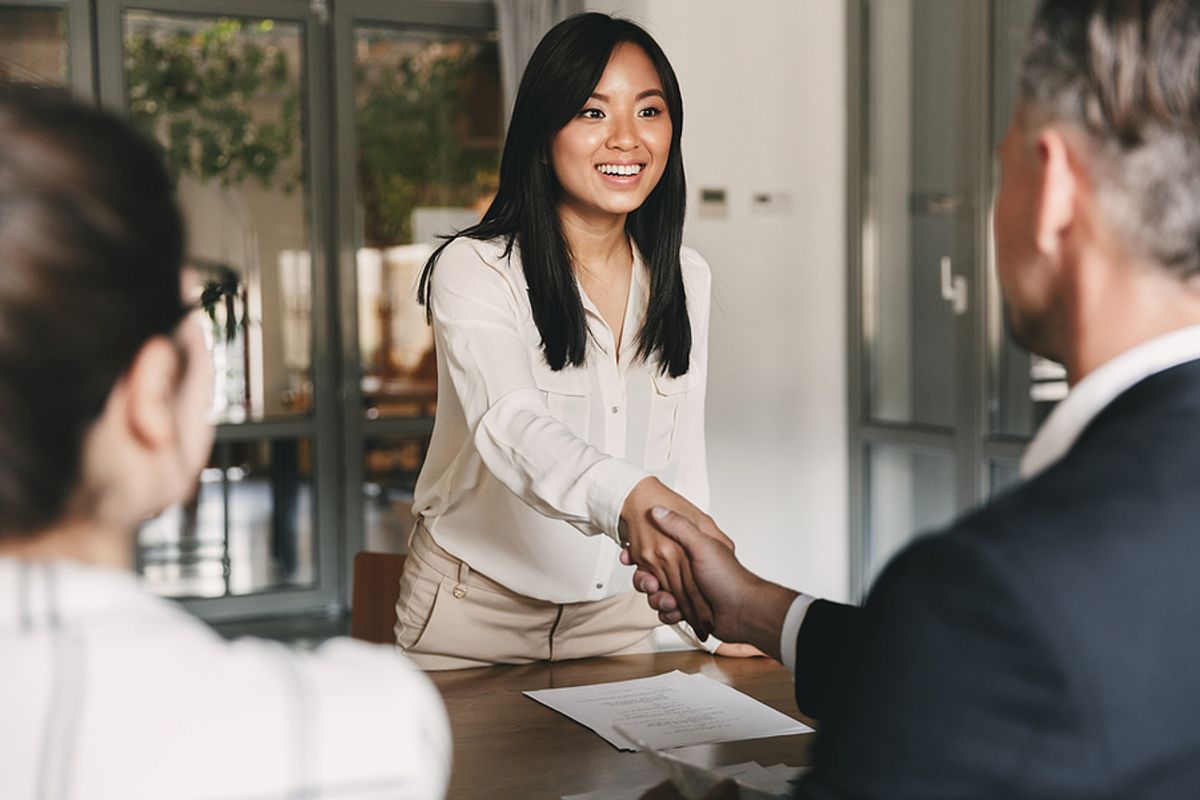 Bigstock
Sweaty palms. Shaky voice. Blank mind. These symptoms of nervousness can seriously sabotage a job interview, no matter how prepared and qualified you are.
To quell these natural responses and help you muster more confidence in anxious situations, consider these quick pre-interview confidence boosters so you can perform better right before your next job interview—no energy drinks or cheesy motivational speeches required!
Amy Cuddy, social psychologist at Harvard Business School, talked about what people do while waiting for a job interview to start in a popular TEDGlobal presentation.
"You're sitting down. You're looking at your iPhone or Android. You're looking at your notes."
This common waiting room behavior is not really ideal for maximizing your confidence right before an interview. Instead, the following activities will make you way more confident before meeting a potential boss:
1. Strike A Power Pose For Two Minutes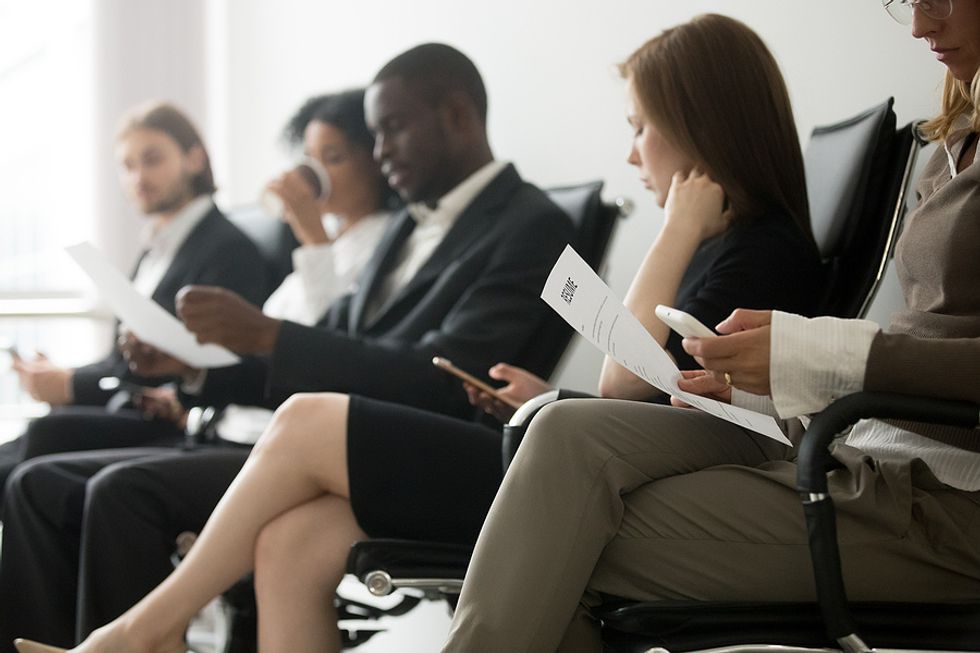 Bigstock
According to Cuddy, rather than hunching up and making yourself small in the waiting room chair as you scramble to soak up last-minute notes or practice one final interview question, you should actually find a private place to do what Cuddy calls a power pose.
There are a few variations, but the Wonder Woman pose is easy to remember. So, 10 minutes before your interview, go somewhere private, like the bathroom, and strike a strong pose where you can take up as much space as possible.
2. Repeat A Positive Affirmation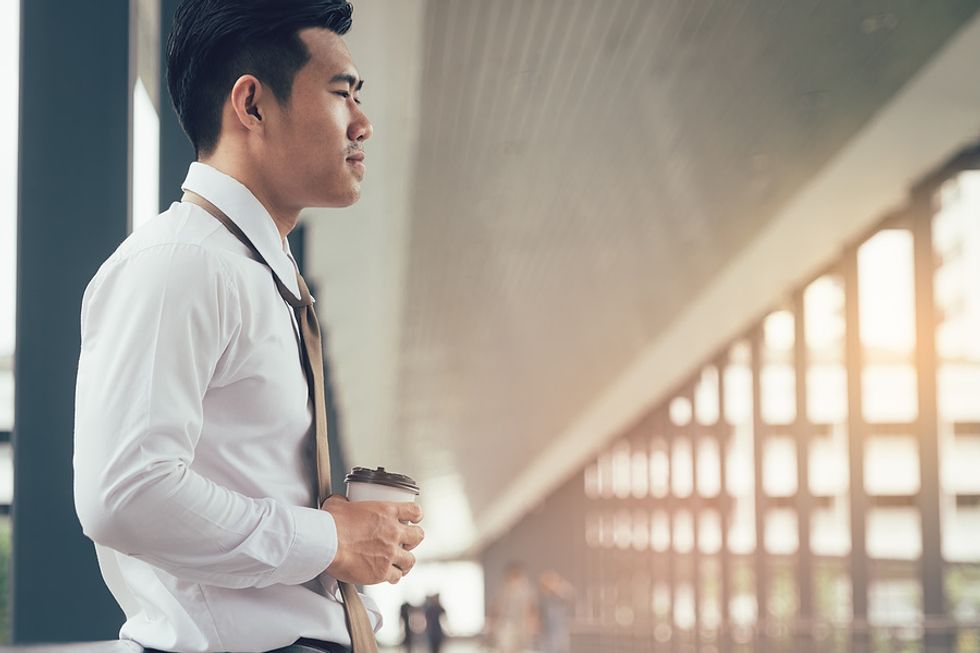 Bigstock
"Repeating a positive affirmation can reduce production of cortisol and stress hormones by almost 50%, slow the mind, lower your blood pressure and heart rate, and make you feel confident and powerful," says Kathleen Hall, founder and CEO of The Mindful Living Network and the Stress Institute.
Hall offers the following examples:
I am confident in all things.
I have unlimited potential.
Joyce Marter, psychotherapist and CEO of Urban Balance, would agree and suggests deep breathing while you recite a positive mantra in your head "using language you will want to use in the interview, such as 'I absolutely will succeed in this job if given the opportunity.'"
You might feel a little silly at first, but these words will help you emit a more positive appearance—and that sure beats a nervous one!
3. Read Over Nice Things People Have Said About You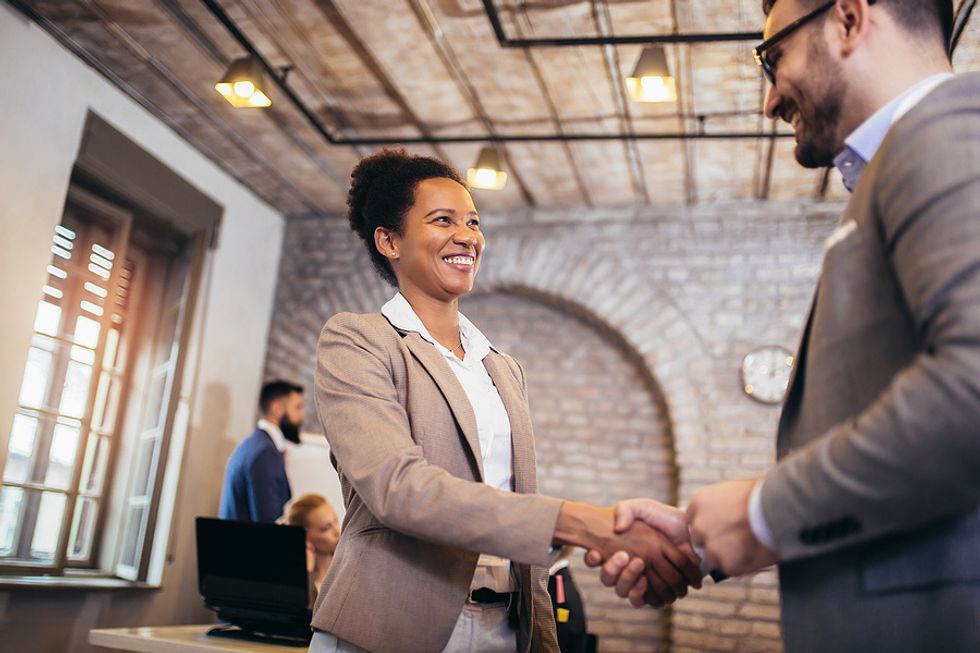 Bigstock
Thinking back to a time when you were successful and confident is a great way to recreate that confidence right before an interview. A quick and easy way to do this is to print out and compile anything nice someone has said about you. Read old letters of recommendation, LinkedIn endorsements, letters, or notes from colleagues or teachers that have boosted your confidence in the past.
If you're not really feeling this method, "quickly review your biggest accomplishments in your head before going into the interview," says Katherine Walker, founder and executive director of Lifetime Behavioral Health. "This trip down memory lane will instantly create a sense of confidence and serve to get your brain thinking about items the interviewer will no doubt ask you about." It's the best way to remind yourself that all of your previous experiences have helped shape you and prepare you to succeed in this job interview!
We hope these three tips will help you feel more confident during your next interview so you can land that dream job!
Need more help with your job search?
We'd love it if you signed up for Work It Daily's Event Subscription! Get your career questions answered in our next live event!
This article was originally published at an earlier date.