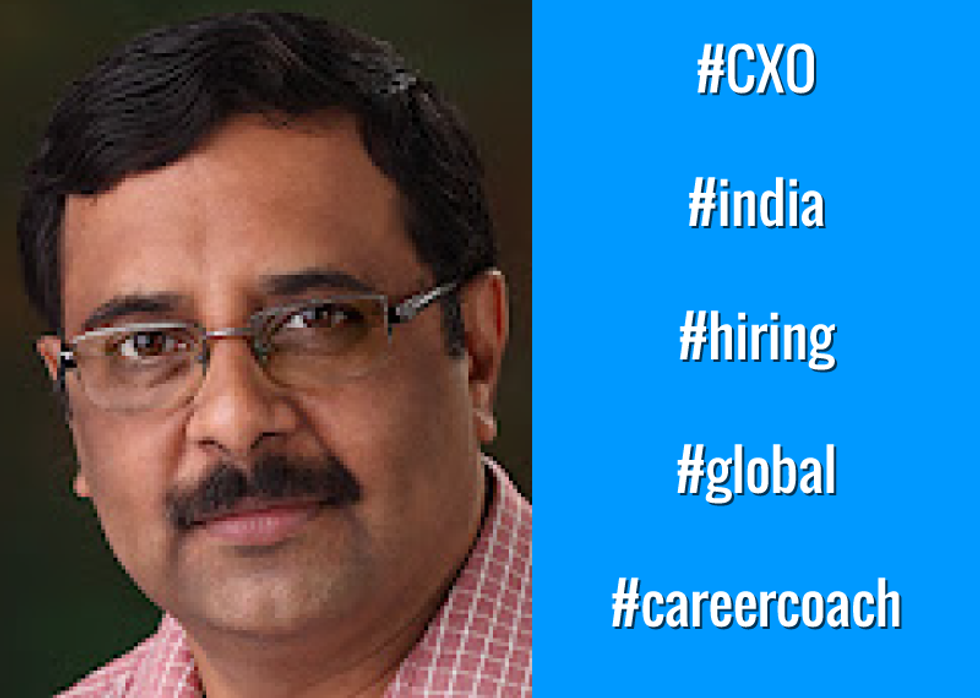 Recruiter Info
Name:
Achyut Menon
Title:
Managing Director
Email:
menon@optionsindia.com
LinkedIn:
in.linkedin.com/in/achyutmenon
Phone:
+91-984-904-0820
Twitter:
@achyutmenon
Company Info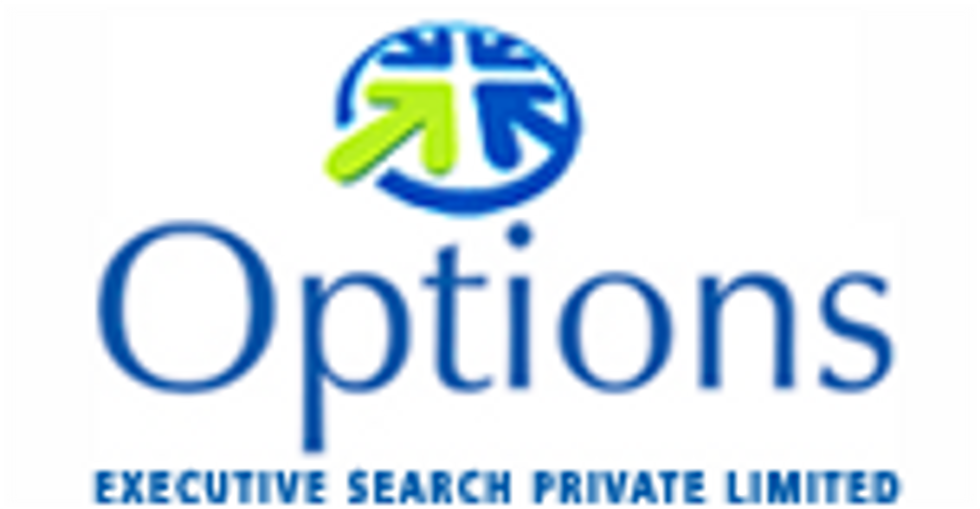 Company:
Options Executive Search Pvt Ltd
Location:
Hyderabad
Website:
www.optionsindia.com
Careers Page:
optionsindia.com/Job-Seeker
LinkedIn:
www.linkedin.com/company/options-executive-search-private-limited-?trk=top_nav_home
Twitter:
@optionsindia
Facebook:
www.facebook.com/OptionsIndia.HireTheBest/?fref=ts
For Job Candidates
Preferred Method To Be Contacted By A Candidate:
LinkedIn
Preferred Process For Following Up On Application:
We expect the person to fill out a questionnaire -that helps us understands specifically the career objectives of the person, and the immediate opportunities they are looking for. We then have a skype/telephone call if outstation, to understand what makes the person fit. And keep up regularly updated about the progress!
Things That Impress You In A Candidate:
Openness to learning. Energy. Fire in the belly. Networking capabilities. Professionalism.
Things Candidates Must Include To Be Considered For Job:
Clarity. Transparency. Enthusiasm.
Things That Will Disqualify A Candidate From Getting Considered:
Nothing :)! I believe..all are placeable. Just a matter of timing. Yes, they ought to appreciate that as recruiters, we are engaged to find 'people for jobs', and not 'jobs for people'.
Can Candidates Apply For Multiple Positions And Not Get Penalized?:
Yes
Recruiter's Perspective
What's your favorite quote?
Find out what you love doing most & get someone to pay you for doing it!
What do you like to do in your free time?
Travel, read, meeting friends.
In a sentence, why do you enjoy working at your company?
Helping others find their calling!
In a sentence, how does your company have fun on a regular basis?
Yes. Happy folks always bring a bright perspective.
In a sentence, how would you describe the employees at your company?
Sincere, compassionate, helpful and...open to listening.