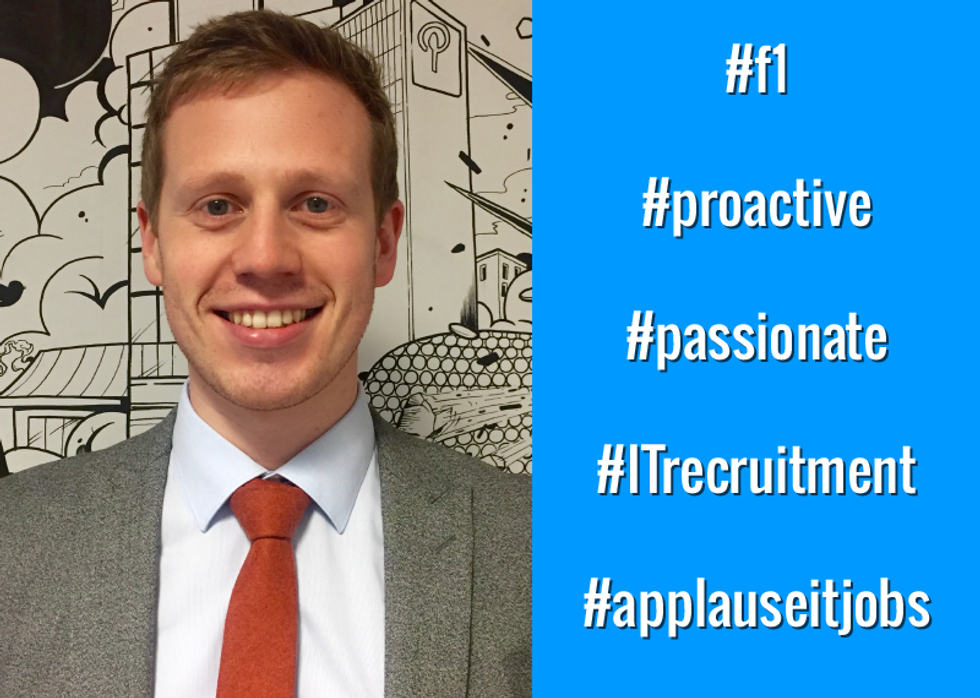 Name:
Alex Pitts
Title:
Senior IT Recruitment Consultant
Email:
alexp@applauseit.co.uk
LinkedIn:
www.linkedin.com/in/alexpitts
Phone:
+447713200801
Twitter:
@AlexApplauseIT
Company Info
Company:
Applause IT Recruitment
Location:
Birmingham, UK
Website:
www.applauseit.co.uk/
Careers Page:
www.applauseit.co.uk/jobs
LinkedIn:
www.linkedin.com/company/applause-it
Twitter:
@ApplauseIT
Facebook:
www.facebook.com/applauseitrecruitment
For Job Candidates
Preferred Method To Be Contacted By A Candidate:
Phone
Preferred Process For Following Up On Application:
This is definitely best done on the phone or via Skype - it provides a much better platform for discussing the application / interview feedback and is far more informative.
Things That Impress You In A Candidate:
Enthusiasm for your profession,
proactive
interview research / preparation and being inquisitive during the recruitment process!
Things Candidates Must Include To Be Considered For Job:
A well-written CV that demonstrates your suitability for the role and perhaps more importantly one that focuses on your personal contribution to previous projects / positions and how this could bring value to your next employer.
Things That Will Disqualify A Candidate From Getting Considered:
Lack of required skills and experience or unsuitable working rights in relation to the role that they are applying for are the most common. However, I always welcome a conversation with aspirational individuals who want to develop their skills in-line with a job specification and we can always discuss the potential of making an application with personal development in mind.
Can Candidates Apply For Multiple Positions And Not Get Penalized?:
Yes
Recruiter's Perspective
What's your favorite quote?
Everything will be alright in the end, if it's not alright, it's not yet the end.
What do you like to do in your free time?
I love F1 so I try to see one Grand Prix a year- 2017 sees me heading to Budapest! I also enjoy good food, good music and spending quality time with family and
friends.
In a sentence, why do you enjoy working at your company?
The level of autonomy I have and the fact that I am wholly responsible for the work that I do. I also enjoy the fact that we have a real ethos for finding a healthy
work-life balance
- so our
office
doesn't only have chairs , desks and computers, but a ping pong table, foosball table and an Xbox!
In a sentence, how does your company have fun on a regular basis?
We do regular events including everything from bowling and go-karting, to group outings to the races at Ascot and the Silverstone Grand Prix!
In a sentence, how would you describe the employees at your company?
I would have to go back to the three words we chose for our company brochure: Personal, Proactive & Proven.