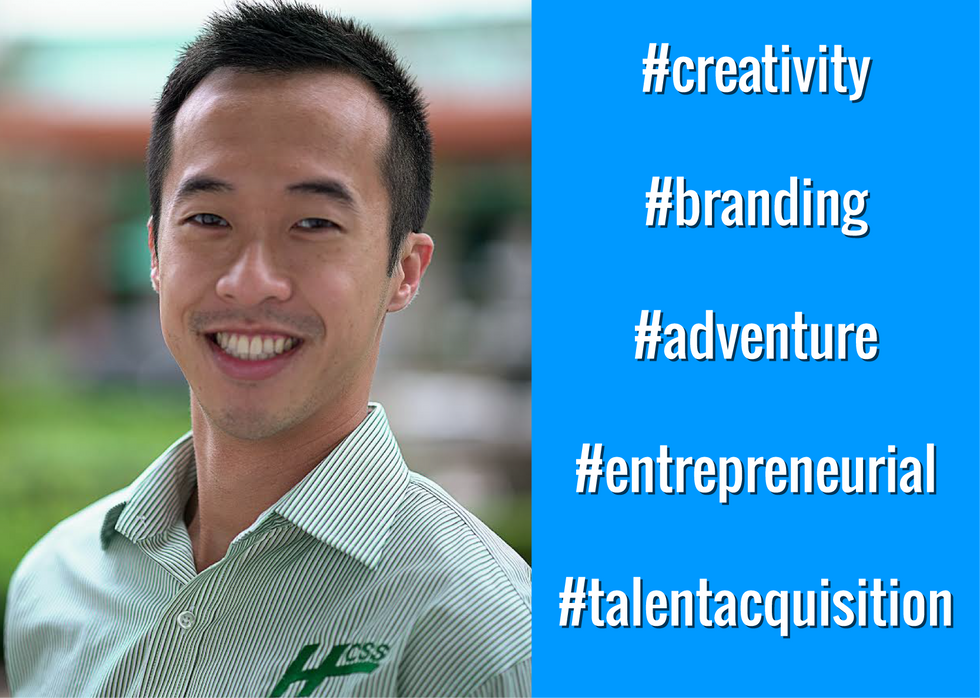 Name:
Allan Leung
Title:
Talent Acquisition Advisor
Email:
Allan.Leung@hcss.com
LinkedIn:
www.linkedin.com/in/kitallanleung
Phone:
713-270-4000
Twitter:
@A_Leung13
Company Info
Company:
HCSS
Location:
Sugar Land, TX (Houston)
Website:
www.hcss.com
Careers Page:
careers.hcss.com
LinkedIn:
www.linkedin.com/company/hcss
Twitter:
@HCSS
Facebook:
www.facebook.com/HCSS4Construction
For Job Candidates
Preferred Method To Be Contacted By A Candidate:
A personalized, out-of-the-box method will certainly get my attention.
Preferred Process For Following Up On Application:
Email is fine, although I'm open to other avenues (phone, social media, even "snail mail").
Things That Impress You In A Candidate:
Creativity goes a long way, thus making an effort to stand out against others will definitely get you noticed. Touching base periodically and building a relationship helps.
Things Candidates Must Include To Be Considered For Job:
A
resume
and/or portfolio showcasing your awesomeness!
Things That Will Disqualify A Candidate From Getting Considered:
Lack of passion or enthusiasm for the opportunity. Misrepresenting their background and skills.
Can Candidates Apply For Multiple Positions And Not Get Penalized?:
Yes
Recruiter's Perspective
What's your favorite quote?
"Forget about having an identity crisis and get some identity capital. Do something that adds value to who you are. Do something that's an investment in who you might want to be next." – TED Talk (Meg Jay)
What do you like to do in your free time?
I like to watch movies, workout, travel, try new foods, and do cool activities like ziplining.
In a sentence, why do you enjoy working at your company?
We treat the company as if we are owners (aka an "employee ownership" mentality), which influences us to make responsible decisions that benefit the whole team.
In a sentence, how does your company have fun on a regular basis?
We're HUGE on wellness so there's often a lot of fun wellness-related challenges going on (team dodgeball anyone?).
In a sentence, how would you describe the employees at your company?
Everyone strives to follow the "Collaborative Way" model of
leadership
and will help each other to achieve success.