82% of Americans Will Stay Professionally Dissatisfied in 2011
February 07, 2011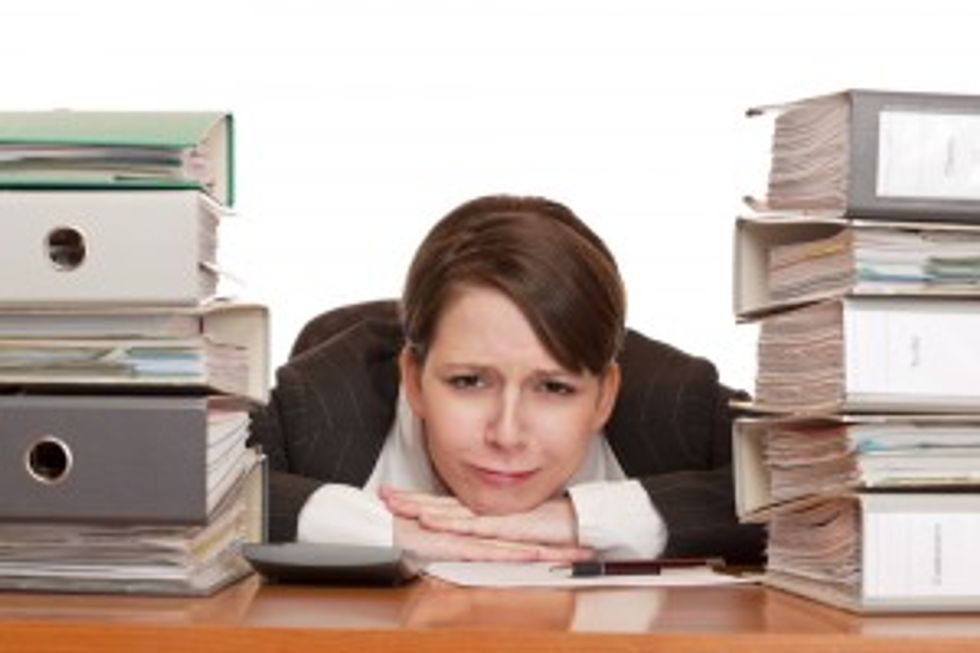 QUESTION: 82% of Americans will stay professionally dissatisfied in 2011. Will you be one of them?
Okay, so you'd assume given the current economy, people would be happy just to have a job, right? Wrong! Harvard Business School says we are experiencing a 23-year all-time low, and BusinessNewsDaily.com says 84% of Americans plan to look for a new job in 2011. The sad reality is I can guarantee 82% of them will either be:
In the same exact situation and making the same claim in 2012.
Will either up-and-quit or get fired due to their negative attitude about the situation, making them worse-off than before.
Neither of those are good options, don't you agree? And, why is the outlook so grim?
FACT: Most people mistakenly think stating an intention is enough to make it happen.
The first time I saw this TED Talk video by Derek Sivers, I disagreed with him. But now, I agree with him 110%:
Here's why only 2% of job seekers will actually succeed this year.
I agree with Derek's theory because I personally feel such pressure to achieve a goal when I state it I actually tend not to share my goals until I'm already well-underway to achieving them. Beyond that, this video made me realize something even more powerful: The people who join
CareerHMO.com
are one step closer to being in the rare 2% of the population of job seekers who will succeed in their goals! Why? When they become members of CareerHMO.com, they go beyond saying they want better careers in 2011 - they step up and join an expert program that holds them accountable and shows them how to take simple steps on a daily basis to reach their goals. More importantly, it proves they've chosen to stop looking at their career as a headache and a chore, and opted instead to devote their energy towards taking control and making things happen for themselves. That's a rare person – but it's the exact kind of person who best leverages a career development resource like CareerHMO.com to succeed in achieving their goals.
60 Minutes of FREE Career Coaching: Your chance to do more than just state your intentions.
So, for those of you who aren't CareerHMO.com members, here's your chance to do more than just talk about what you want. I'm going to hold an open session on February 9, from 1:00 PM ET - 2:00 PM ET. In it, I'll answer any career questions attendees have.
Want to actually make your goals happen?
Then come get answers and advice that can help you do the one thing that will truly get you results: Take meaningful action.
Sorry, this event already happened! Click here » to watch the recording of this webinar.
J.T. O'Donnell is the founder of CAREEREALISM.com and CEO of CareerHMO.com, a web-based career development company.
Photo credit: Shutterstock