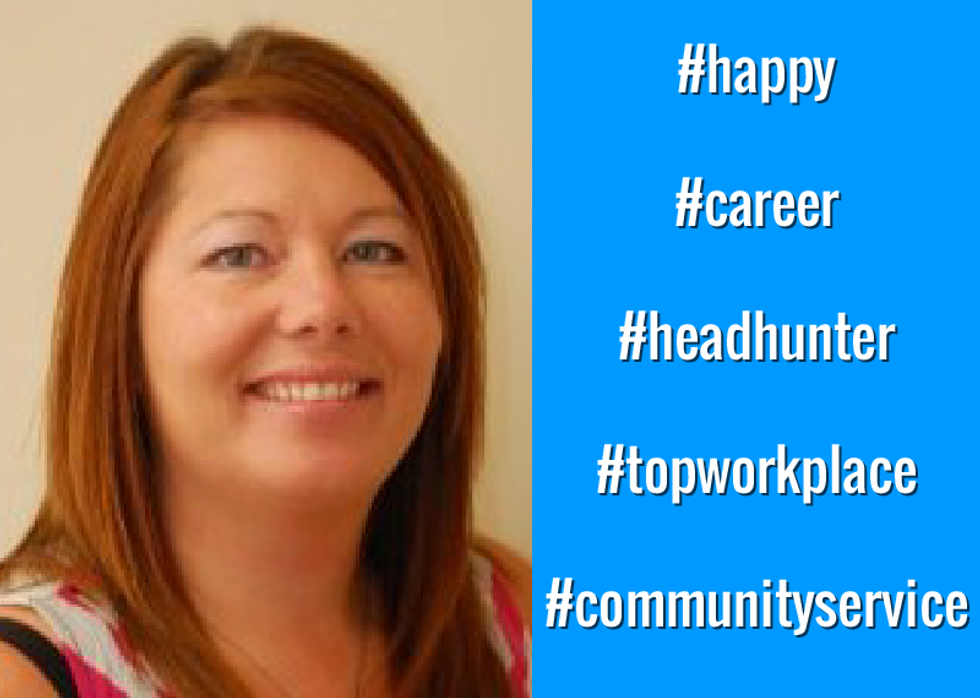 Recruiter Info
Name:
Angie
West
Title:
Corporate Recruiter
Email:
awest@socal-office.com
LinkedIn:
www.linkedin.com/in/angie-west-06b722b
Phone:
562-536-7234
Company Info
Company:
Corporate Recruiter at SoCal OfficeTechnologies a Xerox Company
Location:
Cypress
Website:
socal-office.com/
Careers Page:
socaloffice.applicantpool.com/jobs/
LinkedIn:
www.linkedin.com/jobs2/cap/view/127822336?pathWildcard=127822336&trk=job_capjs
Twitter:
@SoCalOffice
Facebook:
www.facebook.com/SoCalOfficeTechnologies
For Job Candidates
Preferred Method To Be Contacted By A Candidate:
Email
Preferred Process For Following Up On Application:
Once you have submitted your application feel free to call me to introduce yourself and ask any questions that you might have.
Things That Impress You In A Candidate:
When you speak about the tasks you've performed and accomplishments you've achieved with a smile on your face and project enthusiasm with your voice, it shows me that you aren't the kind of worker who just logs hours and waits for a paycheck at the end of the week.
Things Candidates Must Include To Be Considered For Job:
A resume is a great place to start, and the best phone number to contact you.
Things That Will Disqualify A Candidate From Getting Considered:
Not eligible to work in the US.
Can Candidates Apply For Multiple Positions And Not Get Penalized?:
Yes
Recruiter's Perspective
What's your favorite quote?
Character cannot be developed in ease and quiet. Only through experience of trial and suffering can the soul be strengthened, ambition inspired, and success achieved. Helen Keller
What do you like to do in your free time?
I volunteer in my community, watch the sunsets, and love to play golf
In a sentence, why do you enjoy working at your company?
It is one of the top 125 work places in Orange County, and I am glad to be a part of it.
In a sentence, how does your company have fun on a regular basis?
Ice cream socials, rewards and recognition. Company picnics and employee appreciation
In a sentence, how would you describe the employees at your company?
Collaborative, we are all working towards the same goal.