How To Answer 'Why Are You Interested In This Job?'
September 14, 2015
A hot-button question for employers is, 'Why do you want to work here, for us?' They want to know that you're interested specifically in this job—and not that you just need a paycheck. (Psst! Can't get hired? Watch this free tutorial.) Knowing how to answer interview questions well is always important, especially with this question. To reassure them that they are the ones you want to be with, your answer to this question should start with, "I'm interested in this job, at this company, because…" and then list at least three reasons why you want to work there.
---
Reason #1 – Professional Fit
Your first reason should always show fit in terms of professional skills: "I'm interested in this job because I can see that in this role, my skill sets would benefit you. Because they would benefit you, I would also benefit personally, professionally, and financially from that. If I can come in here and solve problems and accomplish your goals, it will be a great future for me." This part of your answer lets them know that you are excited about what you will be able to accomplish for them, while still emphasizing what
they
are getting out of the bargain.
Reason #2 – Cultural Fit
Your second reason also shows fit, but in a different way: "Also, I like the culture of this organization. I like what I've heard and what I've been reading about the company, and it seems like a great fit for my personality and my values." This is a general answer, so if you can be more specific by actually naming a couple of things you've heard or read about the company that you like, it will help your cause. This is one area where your pre-interview research is critical. A few things you may want to look for when you
research the company
:
Is this a top company in the field?
Is this company known for cutting-edge products or other innovations?
Does this company have a great reputation for customer service?
Is this company known for being a great place to work? (Forbes is famous for their lists of 'Best Places to Work,' but there are many others who compile their own lists.)
Does this company value and/or provide resources for employee development?
Mention those things that truly speak to you and your values so your sincerity shows.
Reason #3 – Personal Fit
Wrap up your answer with something that personalizes it a bit more, such as one of these:
"And, this job is in a great location for me. I've always wanted to move here."
"And, this job is only five minutes from my house, so eliminating the commute I have now will be a wonderful thing."
"And, I've always used these products, and I just love them. I am really excited about being a part of that."
Say something that gives you another reason of your own for wanting this job. This interview answer is a fantastic place to let your enthusiasm for the job show. It's very appealing to employers, and it gives them one more reason to hire you.
Are you ready to get HIRED?
Watch our free tutorial "
8 Ways You're Being SHUT OUT Of The Hiring Process
" with career expert J.T. O'Donnell to find out what's holding you back from getting hired… and how to fix it!
WATCH NOW
Related Posts
How To Manage Without Being Mean (Is It Possible To Not Be Pushy?)
5 Things To Consider Before You Take That Management Job
#1 Key To Becoming An Effective Leader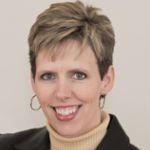 About the author
Career Coach - Peggy McKee is an expert resource and a dedicated advocate for job seekers. Known as the Sales Recruiter from Career Confidential, her years of experience as a nationally-known recruiter for sales and marketing jobs give her a unique perspective and advantage in developing the tools and strategies that help job seekers stand head and shoulders above the competition. Peggy has been named #1 on the list of the Top 25 Most Influential Online Recruiters by HR Examiner, and has been quoted in articles from CNN, CAP TODAY, Yahoo! HotJobs, and the Denver Examiner.
Disclosure: This post is sponsored by a Work It Daily-approved expert. You can learn more about expert posts
here
.
Photo Credit: Shutterstock