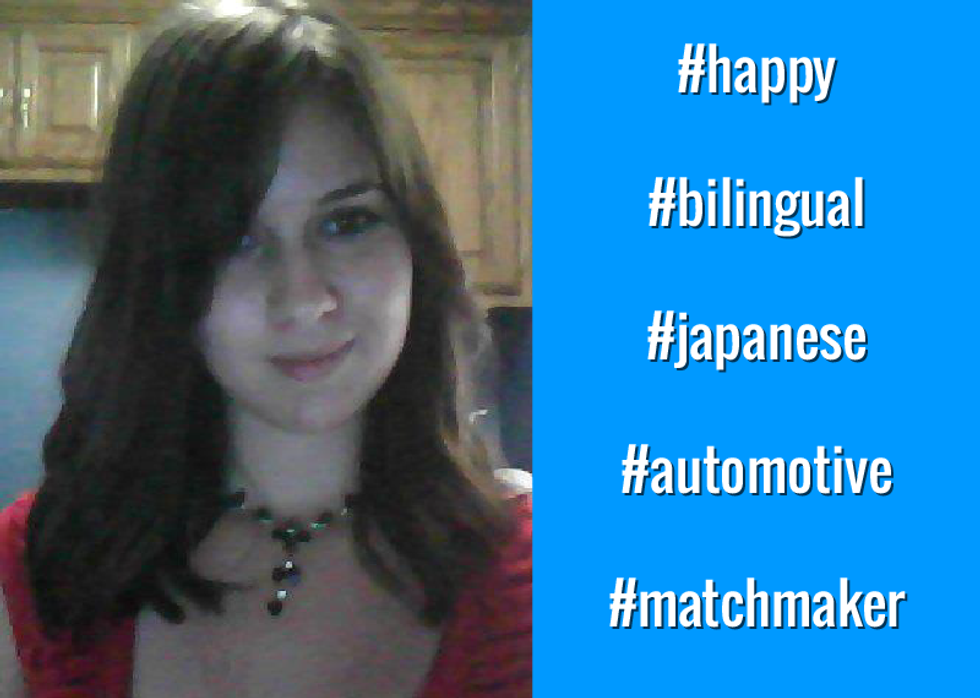 Name:
Ashley Totty
Title:
Account
Executive
/ Lead Recruiter
Email:
totty@mrjapanese.com
LinkedIn:
www.linkedin.com/pub/ashley-totty/76/4b8/a53
Phone:
615-869-0644
Twitter:
@TottyTalent
Company Info

Company:
Mr. Japanese Recruiters
Location:
Murfreesboro, TN
Website:
www.mrjapanese.com
For Job Candidates
Preferred Method To Be Contacted By A Candidate:
Email
Preferred Process For Following Up On Application:
Feel free to email me or give me a quick call. I always try to answer applications, but we're all human and things get busy sometimes :)
Things That Impress You In A Candidate:
I specialize in Japanese-English positions so of course Japanese language skills! But in addition, a candidate that is honest and real with me is my favorite.
Things Candidates Must Include To Be Considered For Job:
I need your work history, I need your
resume
. We can work together on the rest and get things sorted out as the process moves forward.
Things That Will Disqualify A Candidate From Getting Considered:
Being non-responsive, having a criminal record, lying.
Can Candidates Apply For Multiple Positions And Not Get Penalized?:
Yes
Recruiter's Perspective
What's your favorite quote?
"Work Smarter, Not Harder" AND "The biggest communication problem is we do not listen to understand. We listen to reply."
What do you like to do in your free time?
I love to read, watch TV, lift weights, and spend time with my family and animals!
In a sentence, why do you enjoy working at your company?
There is so much more to a person than a resume and so much more to a position than a list of qualifications; I love making solid matches that can last a lifetime.
In a sentence, how does your company have fun on a regular basis?
We have a lot of great
office
events, from the monthly pot-luck to the occasional outings like canoeing. We all get together for fun as well as work.
In a sentence, how would you describe the employees at your company?
We aren't your typical office! Everyone here has a story and a background that lead them to our family and each of us is quirky and fun in our own way.