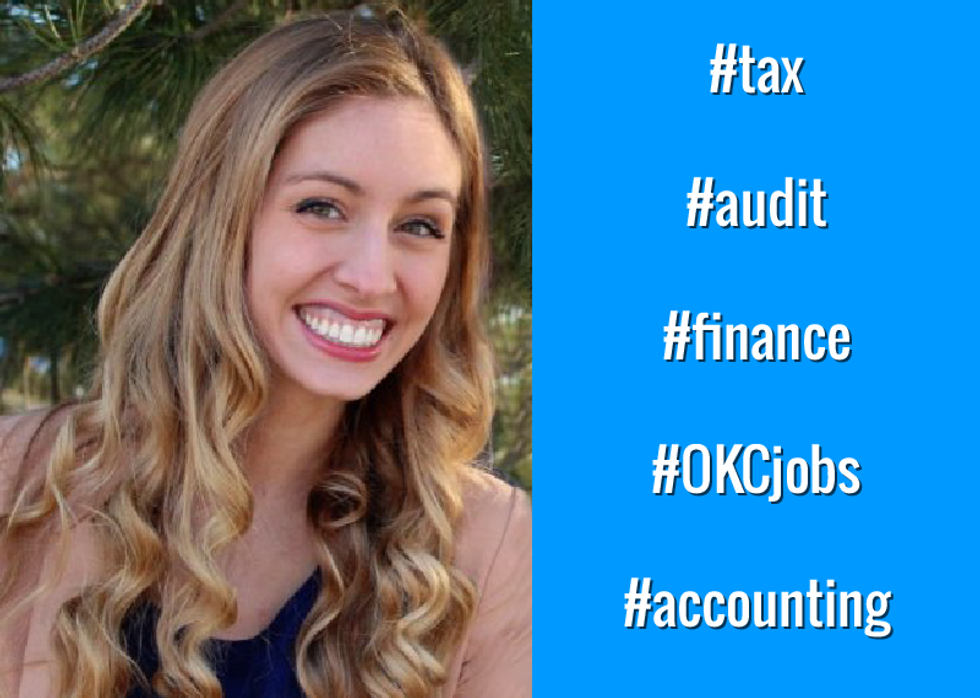 Name:
Audrey Morris
Title:
Recruiting
Manager
Email:
audrey.morris@roberthalf.com
LinkedIn:
www.linkedin.com/in/audreymorris1
Phone:
405-236-0225
Company Info

Company:
Robert Half Finance & Accounting
Location:
Oklahoma City, OK
Website:
www.roberthalf.com/oklahoma-city/accounting-finance
LinkedIn:
www.linkedin.com/company/1682?trk=prof-exp-company-name
For Job Candidates
Preferred Method To Be Contacted By A Candidate:
Email
Preferred Process For Following Up On Application:
Email is usually the best way to get in touch, especially in the initial stages of communication. Once we get a chance to have a phone call about your background and
career goals
, we can move forward in the process by meeting in person and having a more in-depth discussion about your objectives and potential opportunities. I meet all my candidates and clients in person - I am a big believer that it is not just about a great
resume
on paper, it is about a long-term culture fit with an organization.
Things That Impress You In A Candidate:
I am impressed with people that are very open and honest with me in our discussions about potential career moves, as well as people with great communication who get back with me quickly when we are in the midst of an interview or offer process. I am also impressed when someone can make a strong case for why they chose a certain
salary
target as their goal in order to make a career move - some people choose that number blindly and I think that is a mistake. The final thing I would say is that if one of my receptionists or administrative staff mentions that my candidate was very friendly when checking in for our meeting, I pay special attention to that and it makes me impressed with them as an individual and confident that they are a great person.
Things Candidates Must Include To Be Considered For Job:
I ask for a resume and three supervisory references - I do check these references, so it is appreciated if those people have been notified that I will be calling ahead of time.  
Recruiter's Perspective
What's your favorite quote?
"It doesn't make sense to hire smart people and then tell them what to do; we hire smart people so they can tell us what to do." - Steve Jobs
What do you like to do in your free time?
I enjoy trying new restaurants with my husband, going to the lake in the summer, traveling, drinking tea, and meeting new people.
In a sentence, why do you enjoy working at your company?
Robert Half has been around for 67 years (and counting) and I think we provide both excellent service to our clients and candidates, as well as awesome opportunity for growth for internal employees.
In a sentence, how does your company have fun on a regular basis?
We are big on volunteering, we have multiple events throughout the year to celebrate our employees, and we just like being around each other!
In a sentence, how would you describe the employees at your company?
Our employees are: driven, committed, friendly, and smart.