Reason #17: Because Beer Pong IS NOT...
March 29, 2011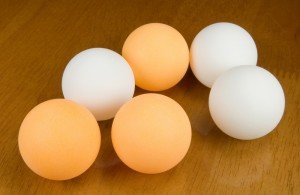 It's springtime, and with that comes the cleaning of the CAREEREALISM closet! I found some great t-shirts we had made as part of an internship program I did at the University of New Hampshire and thought it was time to give them away!
Send Us Your Snarky One-liners!
During the internship, I had students brainstorm catchy phrases that would explain quickly (and with humor) why people should subscribe to CAREEREEALISM.com. Watch this video to learn more: We had some good ones, but ultimately they chose this to put on the back of the t-shirt:
Reason #17 – Because Beer Pong IS NOT a Transferable Career Skill
---
Now, we are asking our more than 80K readers to send us their best statement to describe why subscribing to CAREEREALISM today is a good idea. Simply post it below and if we choose your suggestion to announce on "
Career Reality TV
," we'll send you:
T-shirt
Copy of my book
Show Us Your Witty Side
Why do you think it's smart to read CAREEREALISM?!? Comment below and may the best statement win! P.S. Don't forget to subscribe to "
Career Reality TV
" – so you can see if you won. You can't claim your prize if you don't!
GET E-MAIL UPDATES ABOUT 'CAREER REALITY TV'
J.T. O'Donnell is the founder of CAREEREALISM.com and CEO of CareerHMO.com, a web-based career development company. She is NOT a professional astrologist.
Photo credit: Shutterstock