Bharat Priyadarashan Gunti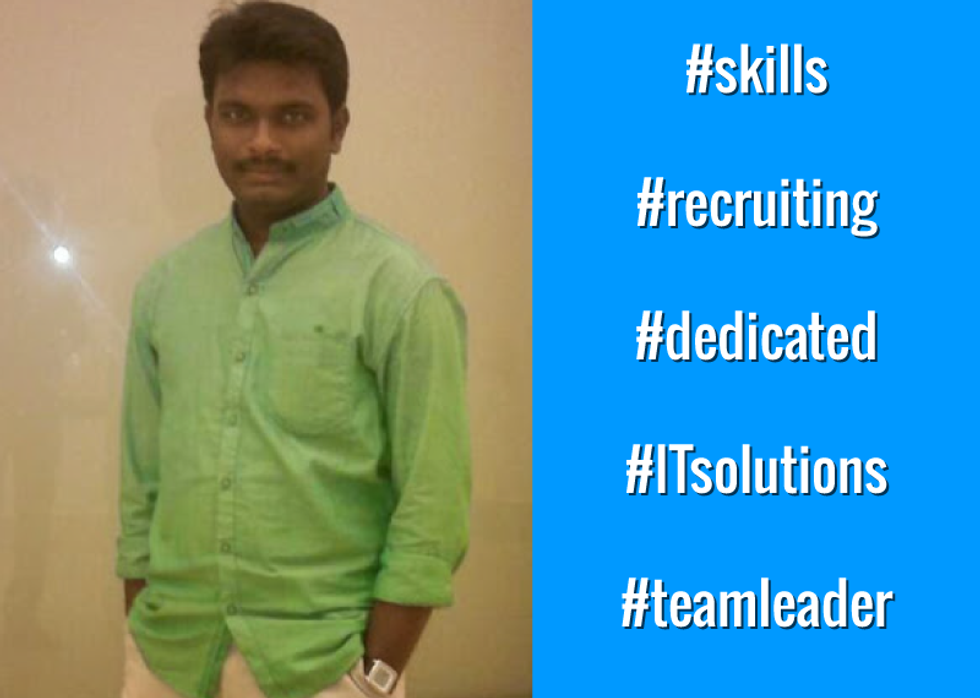 Recruiter Info
Name:
Bharat Priyadarashan Gunti
Title:
Team Leader
Email:
bharat@yochanait.com
LinkedIn:
www.linkedin.com/in/bharat-priyadarshan-gunti-b79a4432
Phone:
248-213-6465
Company Info
Company:
Yochana IT Solutions Inc
Location:
Livonia, MI
Website:
www.yochanait.com
LinkedIn:
www.linkedin.com/company/yochana-it-solutions-inc
For Job Candidates
Preferred Method To Be Contacted By A Candidate:
Email
Preferred Process For Following Up On Application:
Through Email
Can Candidates Apply For Multiple Positions And Not Get Penalized?:
Yes
Recruiter's Perspective
What's your favorite quote?
Oh! Lord, you are my Righteousness and My Pride.
What do you like to do in your free time?
Developing recruiting skills
In a sentence, why do you enjoy working at your company?
Have free space to implement our ideas without any hesitation
In a sentence, how would you describe the employees at your company?
Dedicated