Introducing Our New Career Advice Forum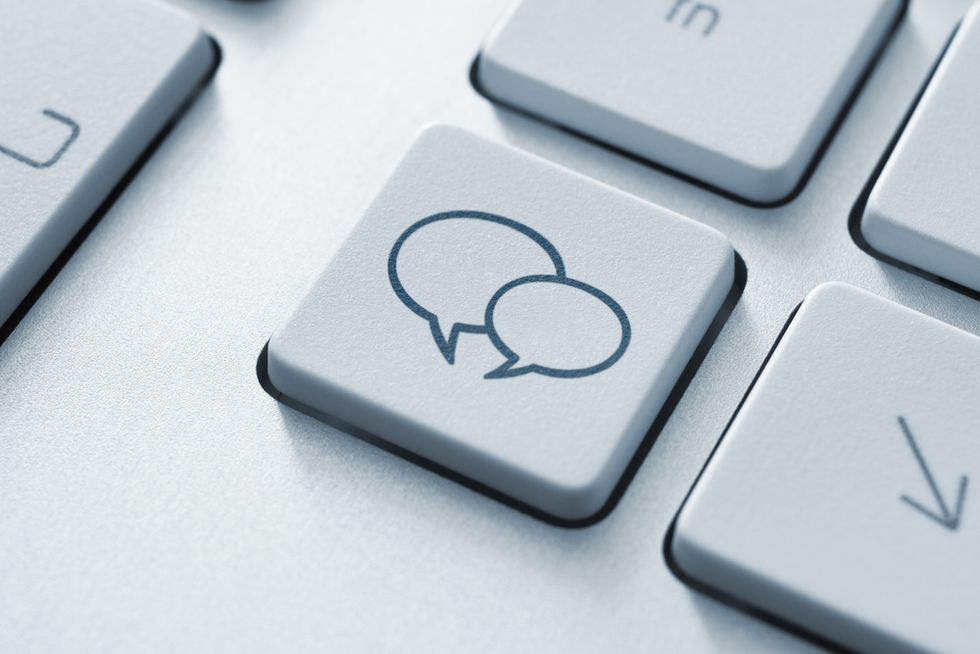 As you know from reading our blog, we're obsessed with finding the best and latest solutions to the problems in your career. Thanks to a little research and some inspiration from one of the books in our office's bookshelf, we thought of another way we can guarantee you and all of our readers the resources and advice that you deserve to give you a happy and productive career. Almost a decade ago, James Surowiecki wrote a book called "The Wisdom of Crowds" to describe his findings in collective intelligence. He discovered that a crowd of people can often be smarter than any individual in it. We've applied that same belief to our newest venture.
---
Great Minds Coming Together (We're Talking About YOU!)
CAREEREALISM has created a career advice forum
for our users. No matter what question or comment you have about your career, there's a place for you to ask, praise, talk, or chat about it. We're even going to have many of our certified career experts involved to make sure your questions are answered. There are three sections to the forum: Ask A Career Expert, Off-Beat, and CAREEREALISM News.
Ask A Career Expert
Have a question you'd like an answer to that relates to your job, career or job search? Ask here, and you'll receive some insight from our best approved experts. If you're not a career expert or answer-seeker but still have something valuable to share from your past experience, then you can chime in as well. You can create your own discussion thread or add to an existing one.
Off-Beat
If your post doesn't directly have to do with advice or news about us, then Off-Beat is the section for it. Is there a type of music you listen to at work that makes you feel productive? How about your favorite activity to do with your co-workers? Any comments like those are welcome. This section in particular will go where you want to take it.
CAREEREALISM News
This section is meant for us to share news we have about our site, and for you to tell us how it could help
job seekers.
Never Been A Forum User? We Can Help!
If you'd like to participate in the CAREEREALISM Forum but you're a little confused about how you can, read our frequently asked questions and the other details we've shared below.
How Do I Get To The CAREEREALISM Forum?
The forum is
right here
. The header and footer of our website are also on the forum page, so you can easily get to and from the other parts of CAREEREALISM.
How Do I Register For The Forum?
You can follow
this link
to the registration page, where you can either create an account with your email address or sync up with your Facebook Profile.
How Do I Write A Comment?
Find the button that says REPLY on the right side of your screen and click it. Then fill out your question or comment and click ADD REPLY to share it with everyone.
How Do I Start My Own Thread?
On each forum section's page, there is a NEW TOPIC button toward the right side of your screen. Click that, then continue as you would with any other comment or question post.
How Do I Set Up My Profile?
When you are signed in, click on CONTROL PANEL on the left side of your screen. There, you can change your email address or password, add a profile picture, create a signature to be placed at the bottom of all of your posts, and add to/alter other sections of your profile.
How Is The Forum Different From Posting A Comment Directly On The Article?
Posting in the forum makes it easier for people with related ideas to see your comment if they didn't read that specific article. By making it more available, we can have more basic information out there for everyone, so the discussion can develop even further without taking a lot more time.
Are There Any Guidelines Or Rules For Using The Forum?
We ask that you use common courtesy when posting. Please refrain from obscene language or images. You are welcome to disagree with other commenters, but please be respectful when you do. Make sure your intention is to make the discussion more valuable for everyone, not to make people mad. If/when we need to add to our list of guidelines, you will see them at the top of each forum section.
Can I Put Links In My Posts?
Yes, you are allowed to have links to other sites in your posts, but please make sure they are relevant to the discussion. If you thought an article or tool from CAREEREALISM or another website was especially helpful, then feel free to share it! It will help if you include a little background information about the link in your post.
Will I Know When Others Have Commented On A Discussion I Started Or Contributed To?
The default setting for each user is to be notified via email each time a new comment is up. You can edit it in your preferences if you no longer wish to receive them.
How To Get Involved
Start a new thread.
If you don't see a discussion that involves what you'd like to ask an expert, then start your own thread. Both our experts and other members will provide you with advice that has worked so you have a good amount of information to make your decision.
Reply to another thread.
If you used some advice from CAREEREALISM or another
career advice
that was particularly helpful for you, then let the other members of our forum know! Share the advice when another member asks about a similar situation.
Photo Credit: Shutterstock