8 Career Blogs I Read Regularly and Why
February 02, 2011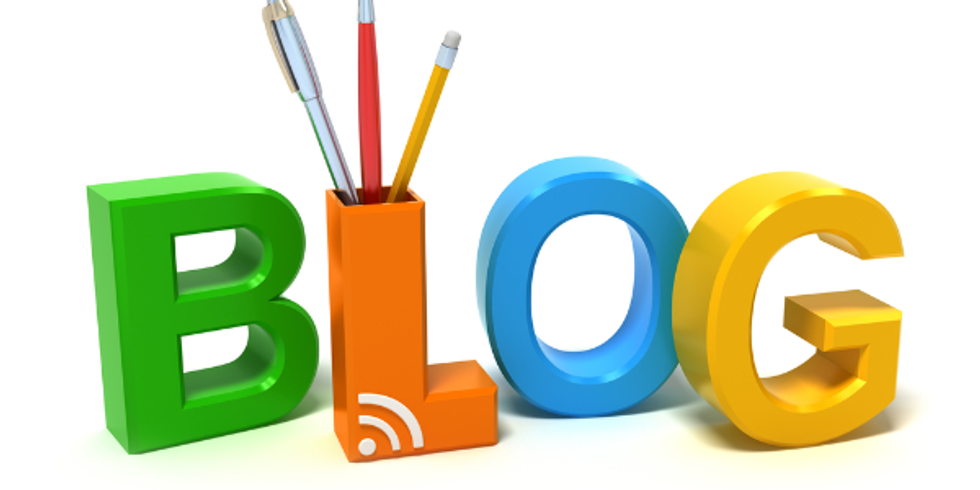 I probably get asked at least once each week the following question:
"J.T., you must read a ton – what blogs do you read daily?"
It's true – I do read a lot each day. In fact, I probably shouldn't tell you this – but I actually love grabbing my iPhone off the bedside table and reading one or two the moment I get up. I see reading as vital part of running CAREEREALISM and
CareerHMO
for the following reasons:
I can't possibly research and find out about all the latest trends and tools by myself.
Hearing someone else's perspective on something helps me to formulate my own thoughts on the subject.
It conditions me to synthesize information and come up with new ways to present it to our readers/members – which we all know is the real secret to creating loyal followers/fans.
Back to the question though... what do I read? Here it is:
Chris Brogan
Chris is the best example I know of the real power of Blogging 2.0 for your personal brand. He understands Authority-based Marketing. His Human Business Works company and the concepts they embrace are so cutting-edge, sometimes I don't have the "Ah-ha Moment" about what he is sharing until a day or two after I read his posts. Plus, in spite of his incredible fame in the online world, he appears to be one of the most down-to-earth folks you'd ever want to meet. I haven't met him in-person, but his work on his blog makes you feel like you've known him forever. Also, he just started a new blog,
My Escape Velocity
that helps Americans redefine their lives and the role career plays in it. He's got an incredible set of guest bloggers offering tips and advice in various areas of life. So, that's on my list too.
Convince and Convert
Jay Baer has taught me a lot about social media… I mean A LOT! He goes beyond the basics and shows readers the future of social media in our professional lives. I can't tell you how many times I've forwarded one of his posts to Greg, our branding manager and said,
"Check this out."
There are a lot of social media experts out there, but trust me, there is only one Jay Baer.
Seth Godin
It all started a year ago when Seth's media team invited me to interview him for his new book Linchpin. In that interview, we spoke the same language. I felt like I could finish his sentences. Since then, I read his daily doses of inspiration online. At least two times each week I read his posts and say to myself,
"Spot-on, Seth!"
This kind of validation is vital when you are building a something new like we are at
CareerHMO
. It's easy to doubt yourself when your
concept is so forward-thinking
that people struggle to believe it's real. Then, you read Seth and say,
"No, we are doing the right thing here."
Problogger and Copyblogger
Reading both are a no-brainer. I have to stay on the pulse of blogging - it is the foundation of our marketing efforts. Moreover, I honestly believe that blogging is a skill that everyone should learn. Why? Because it's the ideal way to communicate ideas and express opinions to earn trust. I predict that no matter what career you are in, some form of blogging is going to be come part of your daily routine as a way to connect with those you need to influence to get your job done. These two are the best on the subject. I send every new blogger straight to their sites and tell them to read as much as they can. There is no better crash course in blogging – free or paid (and this one is free)!
Career Journal (by the Wall Street Journal)
The WSJ offers me great perspective on some of the wider issues affecting the career coaching industry. It shows me trends and ways we can better serve our customers. They also find fabulous sources for their stories. Their journalists are really exceptional at providing 360-perspective on a subject. It's no wonder why every career coach dreams of being included in an article on CareerJournal. Honestly, you always remember the first time you are quoted in the WSJ!
The Career Experts Daily
This one is new to me. Cindy Billington is doing an exceptional job of taking the best of what career experts are saying and sharing it in an online newspaper format. I love to see what other experts are focused on. Plus, I am always scouting for the best talent to consider as potential approved-experts for the CAREEREALISM.com team. (FACT: We make all of our experts apply and we review their credentials to make sure their focus is right for our readers. As you can imagine, we turn down more than we accept to ensure the best advice is being shared with you!)
CAREEREALISM
Of course I read the blog I founded! As a career coach, I know readers need a variety of perspectives and writing styles to help them wrap their heads round the new rules to career development and employability. Our experts pass a tough screening to ensure they can deliver valuable content and fresh ideas for the savvy audience that visits our site. So, I read our site every day to make sure we are delivering on our promises – plus, I learn a thing or two in the process! That's my list. Now, what's yours? Share your favorite blogs below. Let us hear what's shaping your professional mindset.
Photo credit: Shutterstock