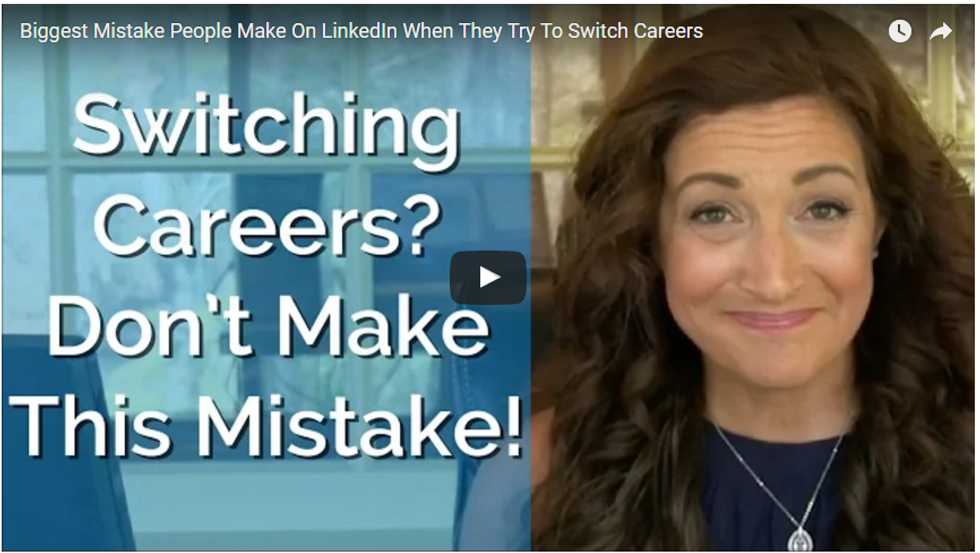 Last week on "Ask J.T. Anything,"I was asked the best way to use LinkedIn to change careers. The video above explains the single most important thing you must do if you want to succeed.
---
You're A Car Switching Lanes
Changing careers is like changing lanes on a super-fast highway. You need to SIGNAL before switching - or it will end in disaster. Many career changers decide to make the switch but fail to let the rest of the world know about it. They assume everyone will automatically see just how transferable their skills are. That's not the case. When you want to change careers, you must re-brand your skills and expertise. Otherwise, companies and their recruiters won't see the connection.
Use LinkedIn To Signal
You can use LinkedIn to re-brand yourself. It starts with
optimizing your profile so that you can be found.
Then, you can seek out the companies that hire for the career you desire and start to network. You'll need connections, who in turn will provide introductions to the right people so you can share your story and why you are committed to making this career change. Remember: The more signaling you do, the easier (and safer!) the career lane change will be!
Want More Help? Try This…
For anyone reading this who wishes they could work with someone to make sure their LinkedIn profile is optimized properly for a career change, I invite you to check out CAREEREALISM's sister site,
CareerHMO
. For the cost of a couple of lattes, you can get access to the best coaching, content and community available to advance your career. At
CareerHMO
, we take your career
personally
. Come see what we can do for you.