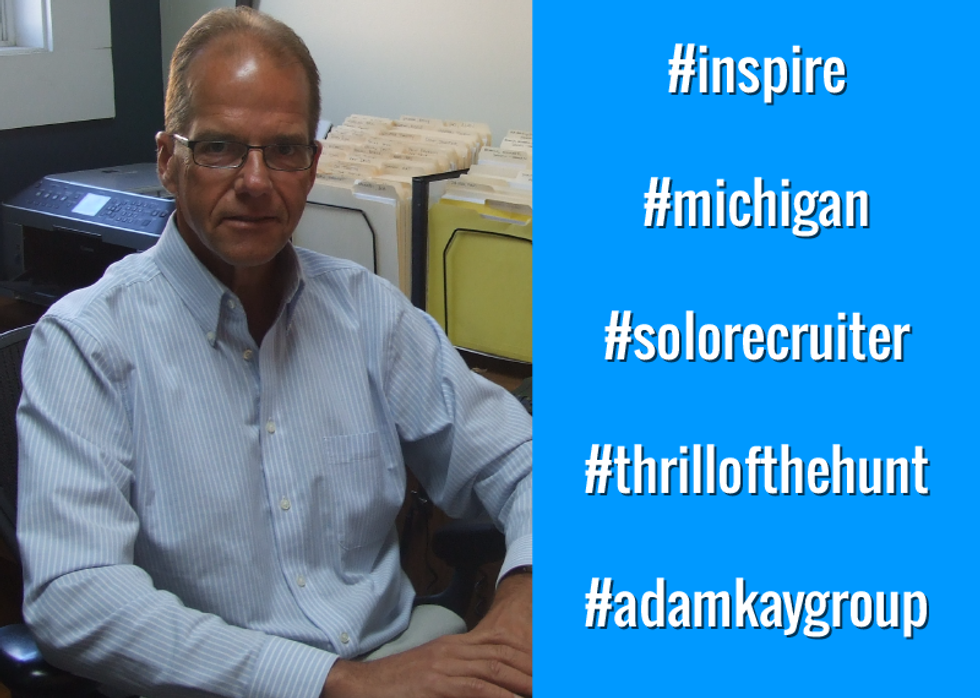 Name:
Chris A. Rigan
Title:
Founder - Principal Consultant
Phone:
231 929-0909
Email:
crigan@adamkaygroup.com
LinkedIn:
https://www.linkedin.com/profile/view?id=AAUAAAAWEEoBrdSWVNNtq7f19HP-Do9NZ0ri0AQ
Company Info
Company:
Adam Kay Group
Location
Traverse City, MI
Website:
www.adamkaygroup.com
For Job Candidates
Preferred Method To Be Contacted By A Candidate:
Email.
Preferred Process For Following Up On Application:
I prefer that they
follow up
on their application via email.
Things That Impress You In A Candidate:
Good
communication.
Things That Will Disqualify A Candidate From Being Considered:
Incomplete resumes, typos, and lack of contact information.
Things Candidates Must Include To Be Considered For Job:
Resume.
Can Candidates Apply For Multiple Positions And Not Get Penalized?:
Yes
Recruiter's Perspective
In a sentence, why do you enjoy working at your company?
Adam Kay Group is my own company and love doing the business. The thrill of the hunt has never ceased to motivate me.
In a sentence, how does your company have fun on a regular basis?
I am a solo recruiter, which with the technology age offers flexibility to be able to work just about anywhere. That way I don't have to miss anything.
In a sentence, how would you describe the employees at your company?
I am the only employee and am dedicated to helping clients and candidates. As my website states, I want to "inspire professional growth."