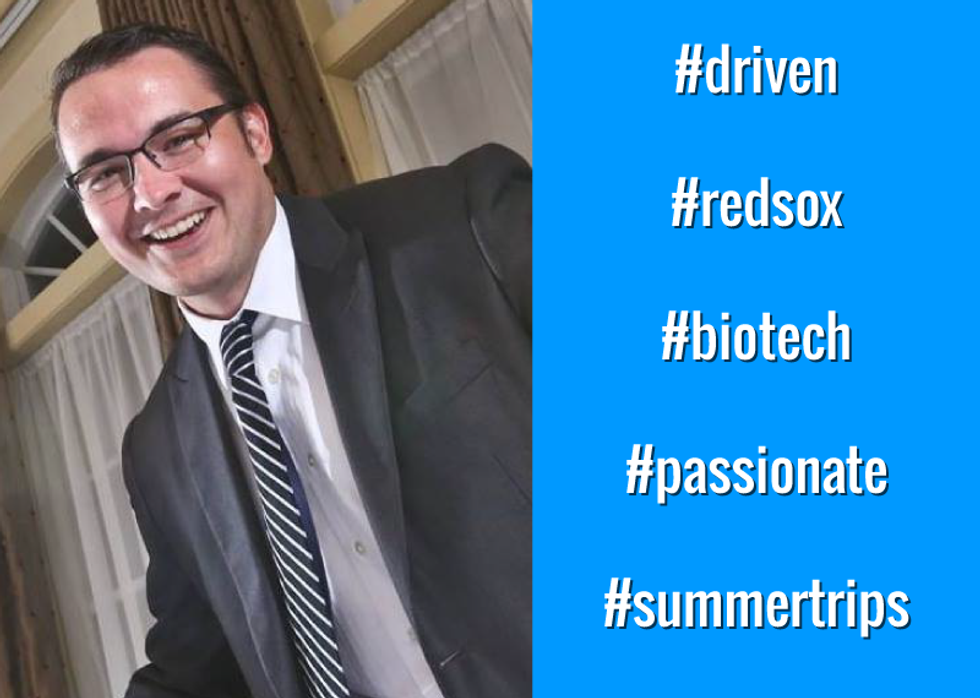 Recruiter Info
Name:
Christopher Clancy
Title:
Director of Discovery & Preclinical
Email:
cclancy@stratacuity.com
LinkedIn:
www.linkedin.com/in/thechristopherclancy
Phone:
603-766-0600
Company Info
Company:
StratAcuity.com
Location:
Portsmouth, NH
Website:
www.stratacuity.com
Careers Page:
bit.ly/1QUluXP
LinkedIn:
www.linkedin.com/company/155764
Twitter:
@stratacuity
Facebook:
www.facebook.com/pages/StratAcuity-The-Science-of-People/114411118594950?sk=wall
For Job Candidates
Preferred Method To Be Contacted By A Candidate:
Email
Preferred Process For Following Up On Application:
I will set up an introductory call during business hours to discuss each candidate or clients unique search criteria and then come up with a plan to seek Biotech career opportunities or top talent for the roles my clients are seeking. We work in a highly collaborative and consultative way to pair our candidates with our client companies so exploring first the reason for a search is imperative. I am not necessarily seeking the candidate for roles today so whether you are seeking or not there it is never too early to discuss your search for excellent Biotech opportunities in Boston or across the U.S.
Things That Impress You In A Candidate:
Some of the best candidates I have worked with have very different personalities, but they all care about the same thing and that is making a difference and impact with the Biotech companies they work for. They are extremely conscious of their work to improve patients lives. They work with urgency and passion and never forget they play a big part in the health of others and well-being of all.
Things Candidates Must Include To Be Considered For Job:
Resume, a quick cover letter, must have you complete chronological job history, degree, Visa status, and express their talents in a clear manner.
Things That Will Disqualify A Candidate From Getting Considered:
I'm open to working with most people, but realize I can't place all candidates. I generally work best with candidates who understand they are not my only client and that I strive to keep in contact when I have relevant information to share. I strive to provide feedback to each candidate in a timely and transparent manner and always try to give tips to help improve each candidates search success. Falsifying information is always a non-starter!
Can Candidates Apply For Multiple Positions And Not Get Penalized?:
Yes
Recruiter's Perspective
What's your favorite quote?
"The only correct actions are those that demand no explanation and no apology." - Red Auerbach
What do you like to do in your free time?
Have fun with my wife and young family and watch Red Sox, Patriots, Celtics sports.
In a sentence, why do you enjoy working at your company?
We are a unique group of professionals that strive to offer a higher level of services to clients and candidate that they appreciate. We have a great location in Portsmouth, NH and a relaxed group that is very self-motivated and driven.
In a sentence, how does your company have fun on a regular basis?
We participate in networking sponsorship events, go on rafting and boating summer trips, we always have a surprise location for our Christmas Party at a top local restaurant. We generally keep it light with joking and pranks.
In a sentence, how would you describe the employees at your company?
Very motivated and self-driven. We all work to be better than the average Biotech recruiters. We work with passion.