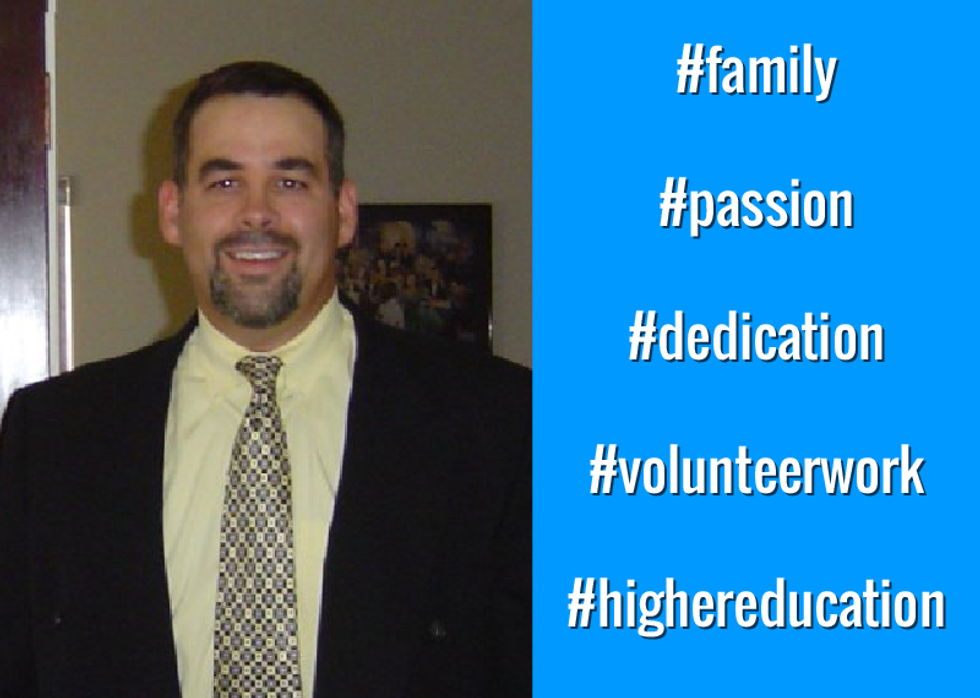 Recruiter Info
Name:
Christopher Szonn
Title:
Lead Sourcing Specialist
Email:
christopher.szonn@phoenix.edu
LinkedIn:
www.linkedin.com/in/christopherszonn
Phone:
602-387-6337
Twitter:
@ChrisSzonn
Company Info
Company:
University of Phoenix
Location:
Tempe, AZ
Website:
www.phoenix.edu
Careers Page:
www.phoenix.edu/faculty/become-a-faculty-member.html
LinkedIn:
www.linkedin.com/company/university-of-phoenix?trk=prof-following-company-logo
Twitter:
@UOPX
Facebook:
www.facebook.com/universityofphoenix?fref=ts
For Job Candidates
Preferred Method To Be Contacted By A Candidate:
Email
Preferred Process For Following Up On Application:
The preferred process is by email so the candidate and I have a record of the conversation
Things That Impress You In A Candidate:
Having the dedication to their profession to be a subject matter expert or "go-to" person as well as the ability and passion to want to pass along their knowledge and experience. At the University of Phoenix we are looking for individuals who want that challenge of preparing and mentoring current and future generations.
Things Candidates Must Include To Be Considered For Job:
In relation to Faculty Recruiting in which I am responsible for, candidates must have at least a Masters degree or higher in their field, at least a couple years minimum of work experience in their respective field and in specific areas (such as nursing and others) a current and unrestricted license. Lastly a candidate must have "the passion" to engage and motivate participants in the learning process.
Things That Will Disqualify A Candidate From Getting Considered:
Again in relation to Faculty Recruiting, if a candidate does not have at least a Master's degree in their related field and/or does not have a current license (if needed) will disqualify candidates. Also since a majority of our students are Adult Learners, individuals who work full time, but want to better their lives through higher education. They must be able to teach in their free time. Most of our classes are taught one night a week, so candidates must be local to the campus (if it is a local based campus location) and have the time necessary.
Can Candidates Apply For Multiple Positions And Not Get Penalized?:
Yes
Recruiter's Perspective
What's your favorite quote?
I am convinced that life is 10% what happens to me and 90% of how I react to it. And so it is with you...we are in charge of our attitudes.
What do you like to do in your free time?
Spend quality time with my family
In a sentence, why do you enjoy working at your company?
Having the ability to help change the lives of our students, their families and future generations by getting amazing people to help our students reach that goal career relevant higher education.
In a sentence, how does your company have fun on a regular basis?
At the University of Phoenix we are more like a family and regularly attend sporting events and volunteer for good causes.
In a sentence, how would you describe the employees at your company?
The employees here at the University of Phoenix have the dedication and commitment to helping people change their lives through higher education.