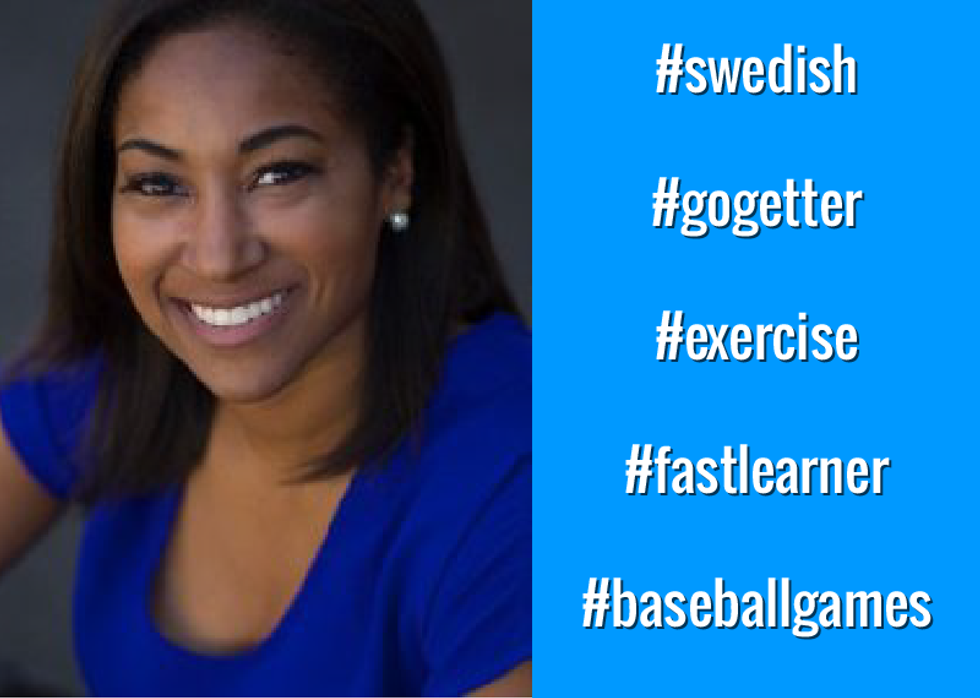 Recruiter Info
Name:
Cia Oh
Title:
Recruiter
Email:
ciabodin@gmail.com
LinkedIn:
www.linkedin.com/in/ciaoh
Phone:
425-879-2920
Twitter:
@CiaBodin
Company Info

Company:
Swedish
Location:
Seattle, WA
Website:
www.swedish.org/
Careers Page:
swedish.jobs/
LinkedIn:
www.linkedin.com/company/swedish-medical-center
Twitter:
@SwedishCareers
Facebook:
www.facebook.com/swedishmedicalcenter/?fref=ts
For Job Candidates
Preferred Method To Be Contacted By A Candidate:
Email
Preferred Process For Following Up On Application:
Phone or email
Things That Impress You In A Candidate:
Go getter. Faster learner
Things Candidates Must Include To Be Considered For Job:
Resume Name Address Phone number Email address
Professional Summary
Enter a brief description of your professional background. Please highlight specific skills, knowledge and industry experience.
Licenses
Enter any licenses and certifications that make you qualified for the position you are applying to
Professional Experience
Enter details about what you did in your previous jobs. Start with your responsibilities, but also include results and achievements. When possible use words/phrases for the job description to show that you have performed the required duties in the past.
Education and Training
Enter any colleges, universities or training programs that your have attended
Things That Will Disqualify A Candidate From Getting Considered:
Must be able to pass a background check including a drug screen
Can Candidates Apply For Multiple Positions And Not Get Penalized?:
Yes
Recruiter's Perspective
What's your favorite quote? "
Nothing will work unless you do." - Maya Angelou
What do you like to do in your free time?
Exercise
In a sentence, why do you enjoy working at your company?
I love working with people that love their jobs and change the world.
In a sentence, how does your company have fun on a regular basis?
We do team events such as going to baseball games.
In a sentence, how would you describe the employees at your company?
Committed to delivering the best patient care.