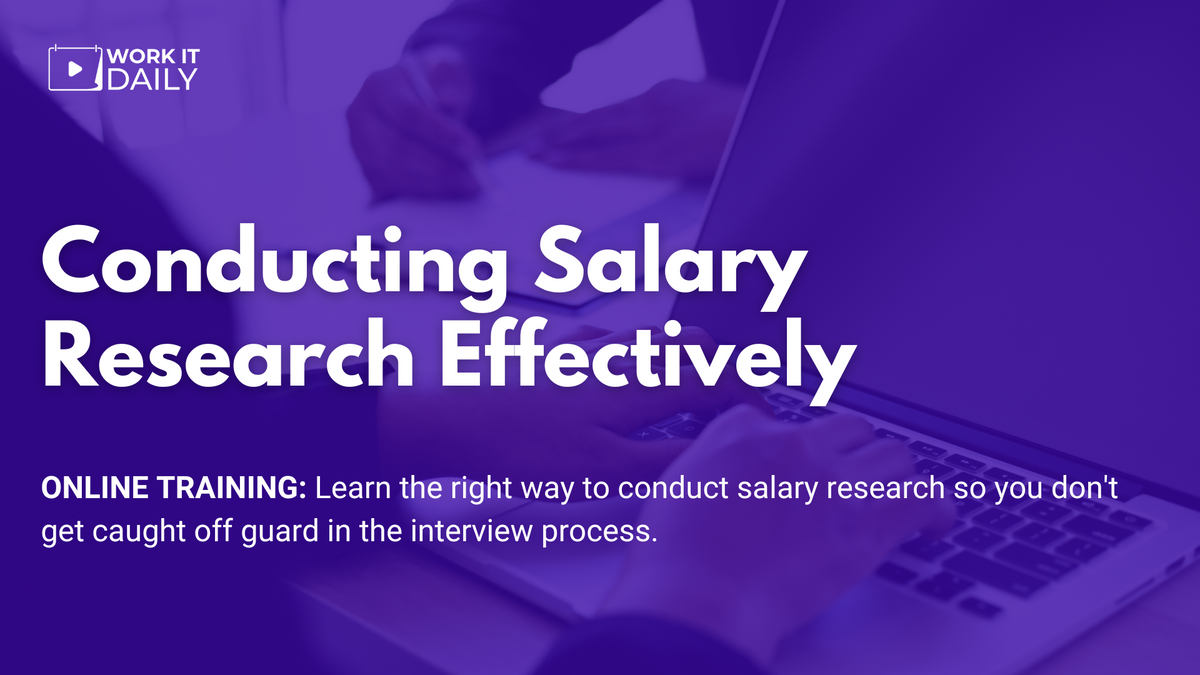 Have you interviewed for a job and got caught off guard with the salary question? Do you struggle to identify a reasonable salary range that you feel comfortable with? If so, we're here to show you the right way to conduct salary research!
---
These days, the hiring manager or recruiter will most likely ask about your salary expectations in the first or early round of the interview process. If you aren't ready for this conversation, it can make you look unprepared, diffident, or worse….costing you the entire job opportunity.
So, let's show you how to avoid that and talk about your desired salary with confidence!
In this training, you'll learn how to:
Figure out the correct sites to explore while doing salary research
Identify the tools you need to figure out your market value
Choose a salary range that you feel comfortable with
Join our CEO, J.T. O'Donnell, and Director of Training Development & Coaching, Christina Burgio, for this live event on Wednesday, September 28th at 12 pm ET.

CAN'T ATTEND LIVE? That's okay. You'll have access to the recording and the workbook after the session!