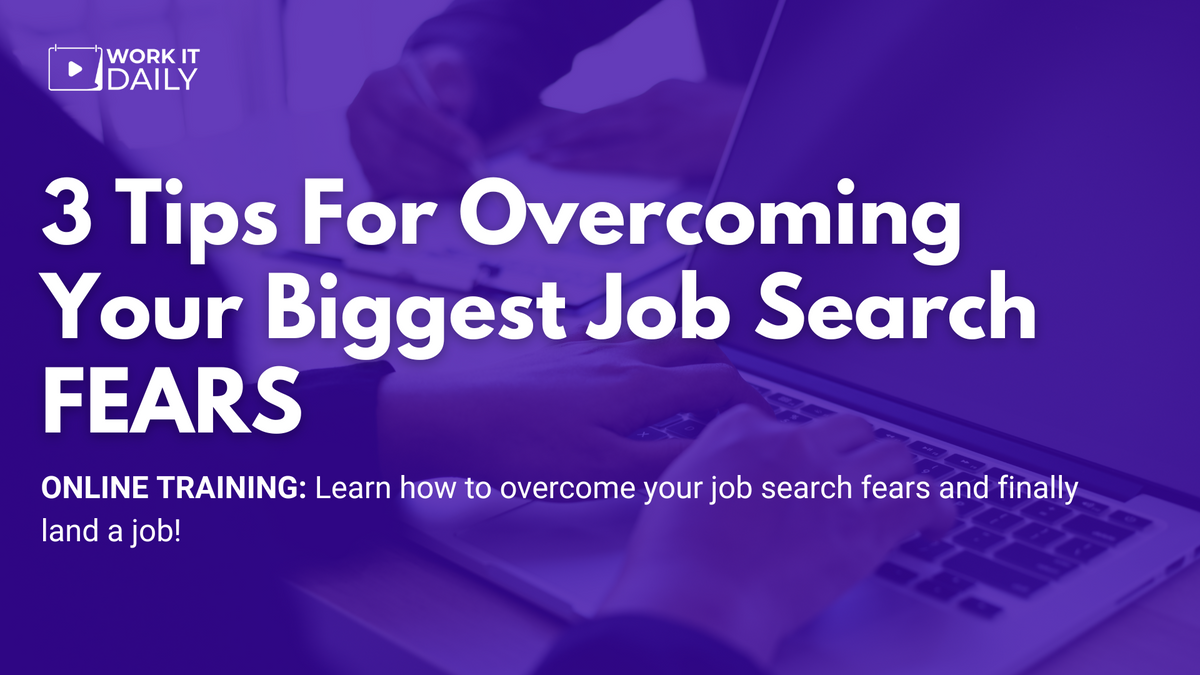 Are you terrified of screwing up a job interview? Does the thought of writing a cover letter horrify you? Are you scared to network with others? What do you even say, anyway? If you're struggling to overcome your job search fears, this live event is for you.
We get it. Looking for work can be scary, especially if you've been at it for a long time and haven't gotten any results.
Understanding which fears are getting in the way and how to overcome them will make all the difference. Sometimes you might not be aware of which obstacle is getting in the way of your goals. If you want to overcome these fears once and for all, we invite you to join us!
In this training, you'll learn how to:
Utilize strategies for coping with your job search fears
Be confident in your job search—from writing your resume to networking
Face your fears and move forward
Join our CEO, J.T. O'Donnell, and Director of Training Development & Coaching, Christina Burgio, for this live event on Wednesday, October 5th at 12 pm ET.

CAN'T ATTEND LIVE? That's okay. You'll have access to the recording and the workbook after the session!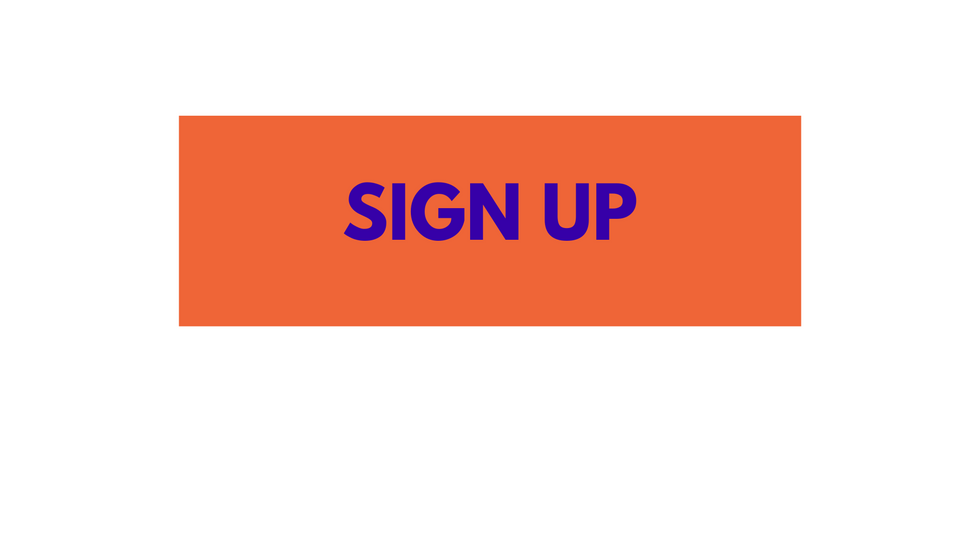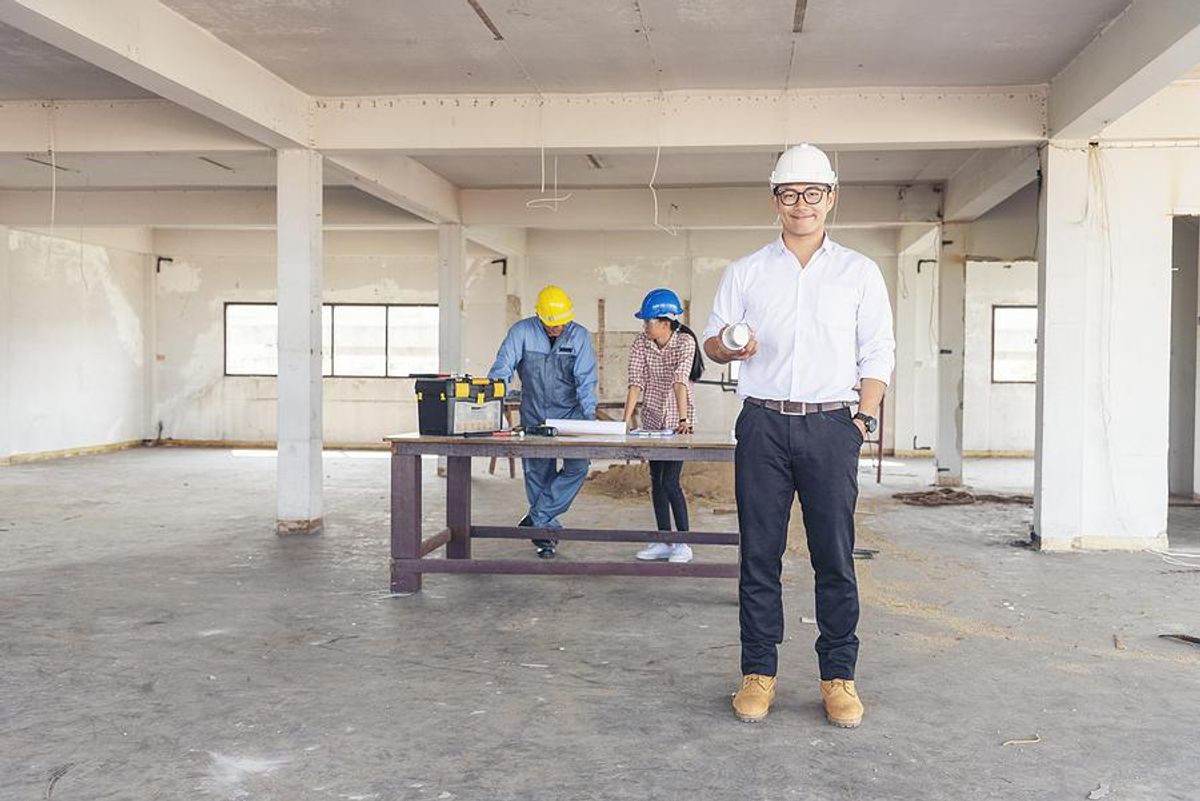 Bigstock
Can engineering benefit from the lean principles of waste? The simple answer is yes!
To begin, what are the lean wastes?
TIM WOOD — Who Is This Guy?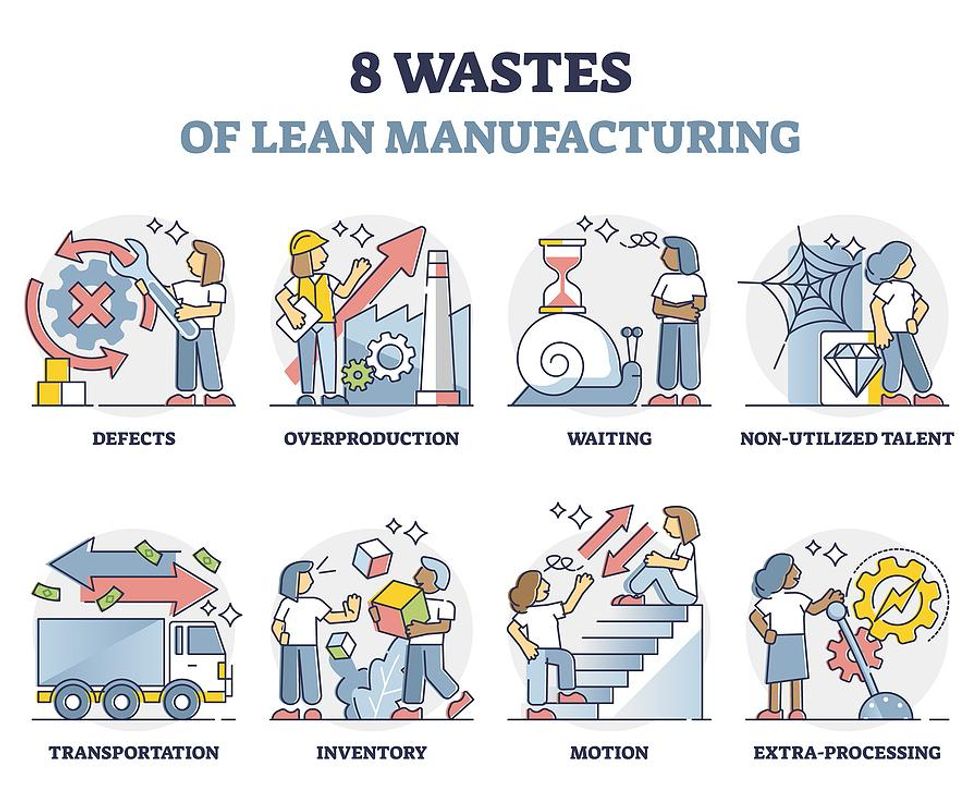 Bigstock
Time
Inventory
Motion

Waiting
Overproduction
Overprocessing
Defects
Classically defined as the seven wastes within the lean principles. With a little imagination and a dash of common sense, engineering teams can use TIM WOOD as a friend, making things flow better and driving improvements.
Time — It's Ticking In Your Head!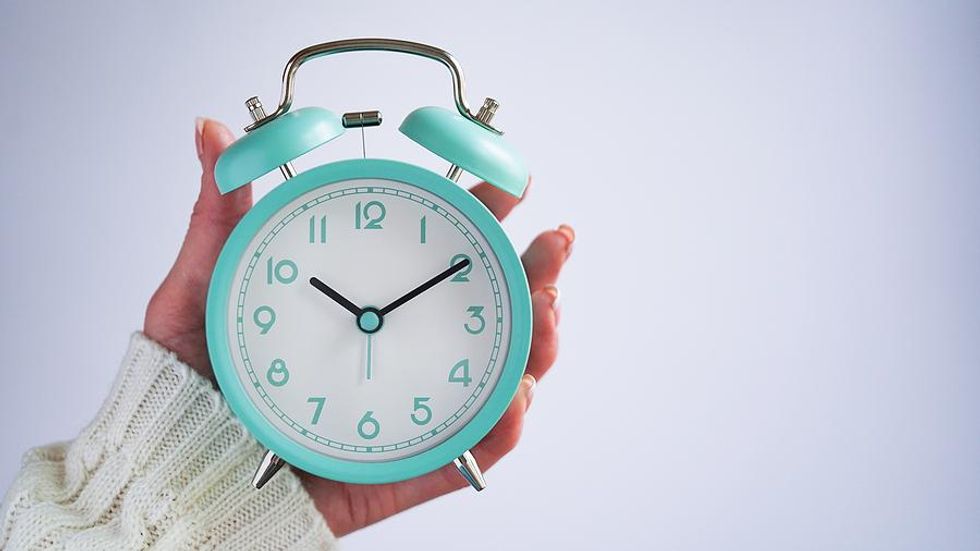 Bigstock
Do engineers waste time? NEVER!!! Are you sure? How long did it take you to look up a part number for your last project? Have you spent hours on the internet combing for the perfect transformer? Did you rework the drawing because it was missing information? All of these take time.
Time is an engineer's best asset. With any project, more time is always preferred. Despite our best efforts, everything has a deadline, and you will be out of time. So why do things take so long to accomplish?
Much like production, everything an engineer does has a process—formally or informally. If your process requires you to do unnecessary tasks or wait in a queue for information, it all takes away from our time.
Review what it truly takes to complete a task versus the total time to complete an action. The difference is your opportunity. How can you make tweaks or eliminate wasteful tasks to improve your time?
Inventory — How Can Engineering Have Inventory?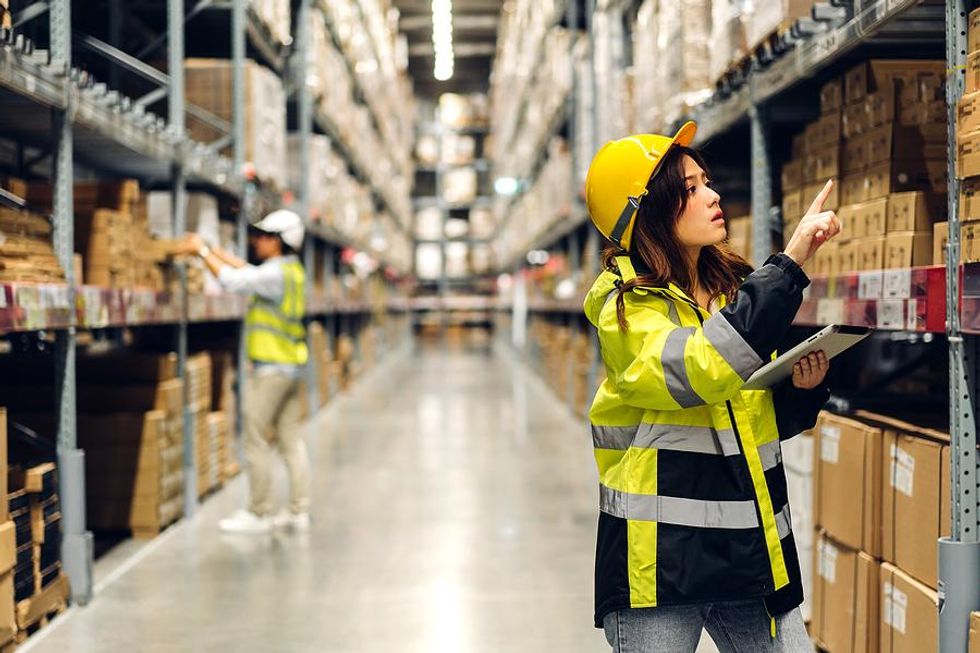 Bigstock
In the classical sense, engineering typically does not have dozens of parts on their desks or stacks of products on the shelves.
How many projects are on your desk needing your attention? How many drawings need revisions from production markups and changes? Do you have software programs written for customers? How many documents need approval?
Each of these "soft" products is inventory. Thinking broader, any accumulation of work ahead of you is your inventory. The more projects, tasks, and activities on your desk, the higher the inventory for you as a worker. How do we deplete inventory?
For administrative tasks, plan a time every day to work through the tasks. Approvals in the ERP system are complete at 9 am each day. Drawing reviews are scheduled at 2 pm on Tuesday. Some days you may have five or more of these tasks, and other days you may have none. Scheduling your time to complete these tasks is essential.
Larger tasks can be managed the same way. Use large blocks of time with no meetings to eat the elephant one bite at a time. Make sure you take action weekly on these tasks to prevent overwhelming inventory numbers.
Finally, do you need to do this task at all? Delegate or eliminate the work. Is it necessary? Am I the right person to do it? If the answer is no, get rid of it!
The goal is to minimize your inventory and focus effort on where you add value.
Motion — Do I Need To Leave My Chair?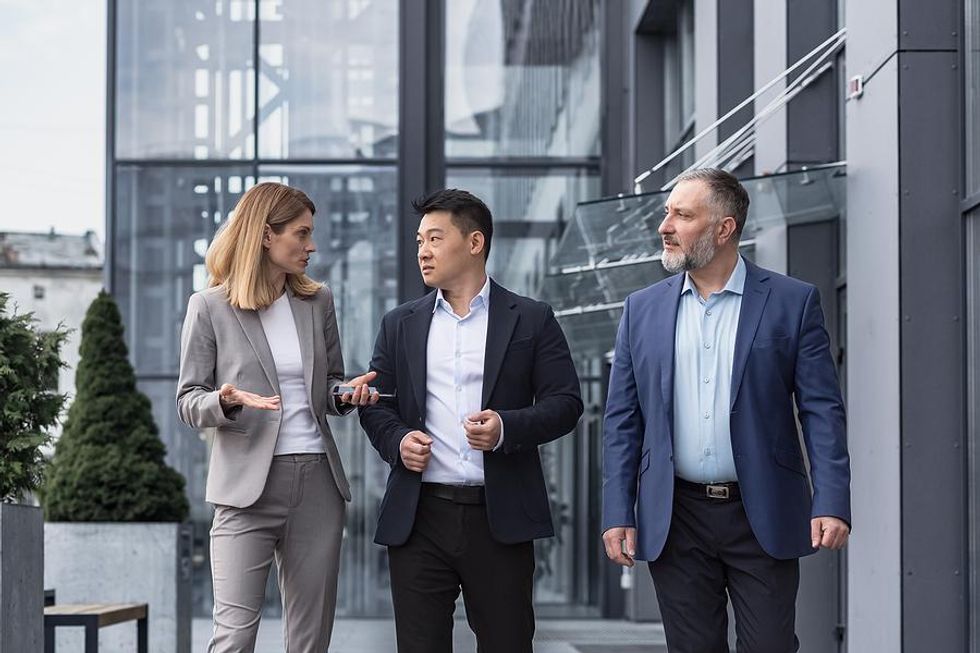 Bigstock
Unlike production where work may be completed in different physical locations, engineers typically work in their station and may even be sedentary. So how do I eliminate motion?
Do you walk to meetings twice a day in a different part of the building? Do you need to cross the room to use the copier? Are you required to deliver signed documents to another member of the team? Is your telephone or headset across the desk?
Motion is trickier in an office setting; however, with some creativity, you can eliminate the waste. Can my meetings be scheduled back to back to keep from leaving your office as often? Do I rearrange my desk for better optimization of my mouse, keyboard, phone, etc.? Think outside of just walking back and forth.
Waiting — Why Can't I Get Any Answers?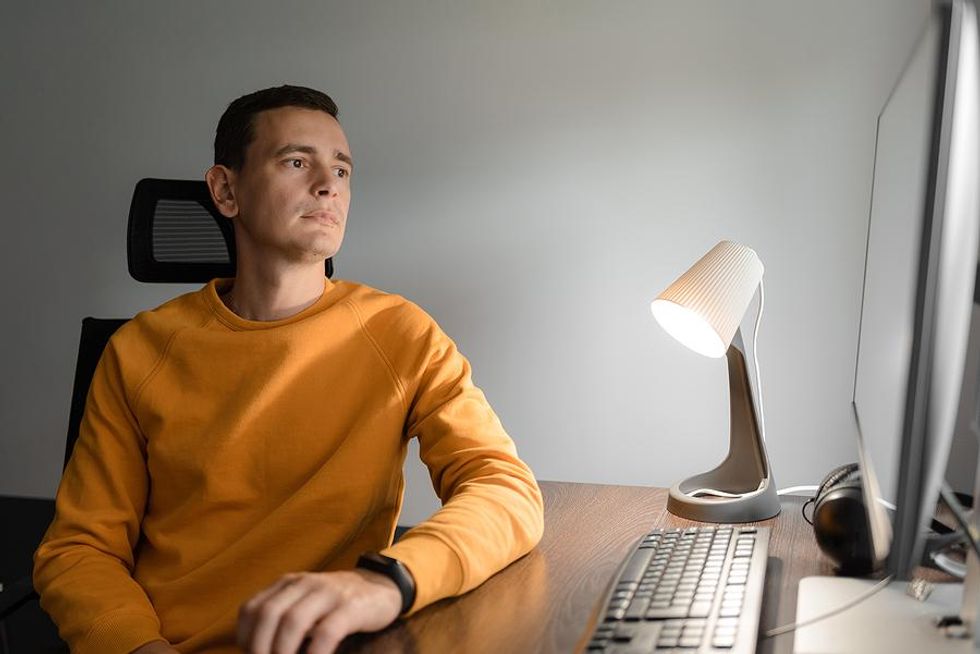 Bigstock
​How often do you need to wait for a customer to agree to a specification? Does accounting owe you a price for the transformer you are quoting? Is your boss sitting on the drawing approval needed to submit to the customer?
Each time an engineer waits for an answer or another process, this leads to waste. You cannot proceed without someone else's action. You rely on someone's actions to complete your own.
How do we eliminate waiting? It is inevitable to be waiting on someone. Can you send an email ahead of time asking for their help to approve the drawing? Could you call your customer asking for clarification versus sending an email? Could you walk something to the accounting department asking for their attention?
Find ways to eliminate or minimize wait times. Take proactive actions to ask for assistance. Ensure all the necessary information is available to the next person in the process. Look for those subtle little items that add up over time.
Overproduction & Overprocessing — Why Do More Than You Are Asked?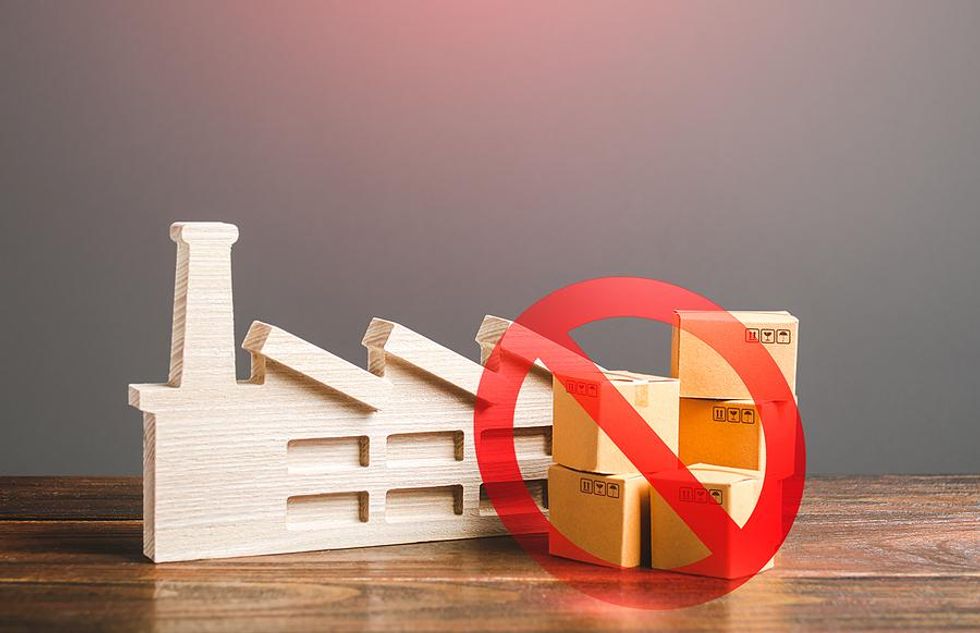 Bigstock
​Both of these wastes involve doing more than what is expected. Throughout my career, I have been encouraged to under-promise and over-deliver. Why?
Of the wastes, I would say these two are the most difficult for engineering. We are expected to (over) produce products that exceed customer expectations.
Experience will tell an engineer when enough is enough. Over-designing a solution is a waste. Making more drawings than are necessary is a waste. Look for opportunities where you are handling the same item more than once. Can I do both tasks at the same time?
Be careful of the trap of tinkering with a project simply because you have time. If your work is complete, meets the need, and is robust, stop. Continuing to tweak is an example of overprocessing. Learn from your mentors what finished looks like!
Defects — I Hate Doing Something Twice…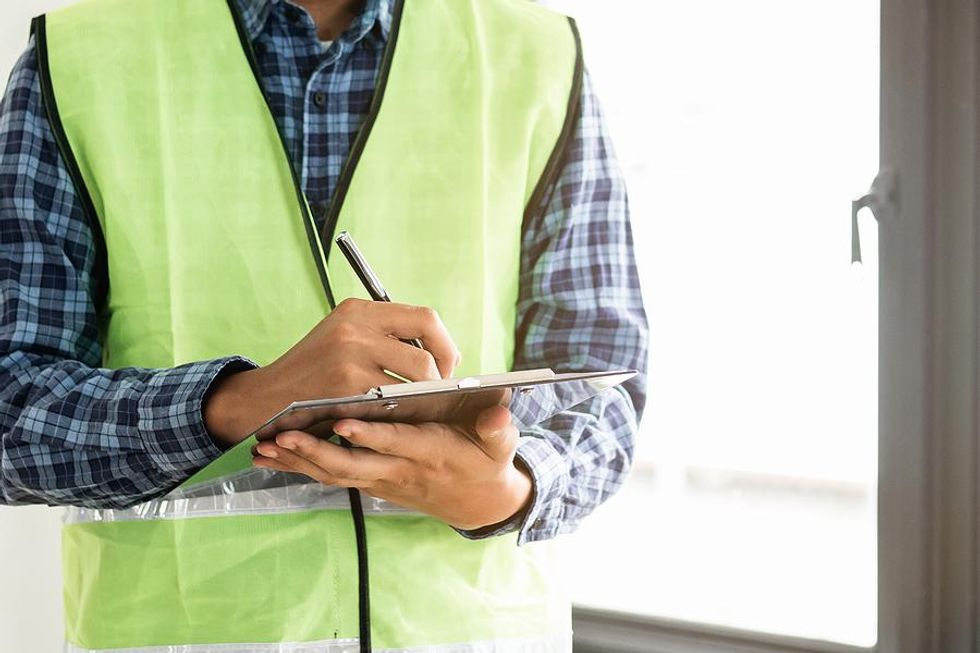 Bigstock
Defects are an enormous opportunity for anyone to eliminate wastes! Who likes doing the same task twice because it was wrong? If an engineer needs to do rework, the results are wasted.
Similar to the goal of "zero" safety incidents, engineers need to strive for perfection. This goal is philosophically correct, and reality shows our human side. Mistakes will occur.
How do you eliminate these defects? If you make a mistake, begin by correcting it, and follow up with changes to keep the mistake from returning. Write a procedure, make a checklist, and educate yourself (and your team) to prevent the error. When you have "extra time," check your work. We all get tunnel vision on projects, so taking another step to verify your efforts is valuable!
When mistakes occur, learn from them. Do not swipe them aside as a trivial element of your work. Take time to make improvements to eliminate the chance of error in the future. We all make mistakes… Some of us learn to keep from repeating them repeatedly.
Is TIM WOOD My Friend?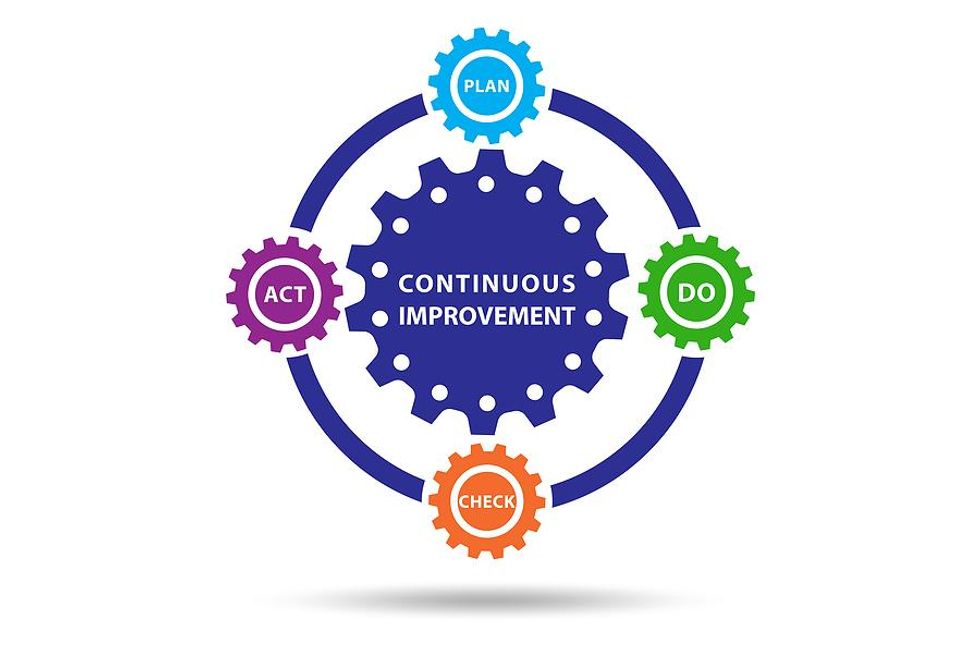 Bigstock
The concept of eliminating wastes is paramount to a lean journey or continuous improvement. Look around every aspect of life, and you will observe wastes. Knowing what wastes look like is the first step. Your best opportunity is to find ways to eliminate them from your work. Make something better, eliminate an unnecessary step, error-proof your processes, and make things better.
So is TIM WOOD my friend? For years, the answer was no. I had no time for him in engineering because he worked in production. Now that I see him clearly, I embrace him and use him to make me, my team, and my company stronger.
YES — TIM WOOD is my friend!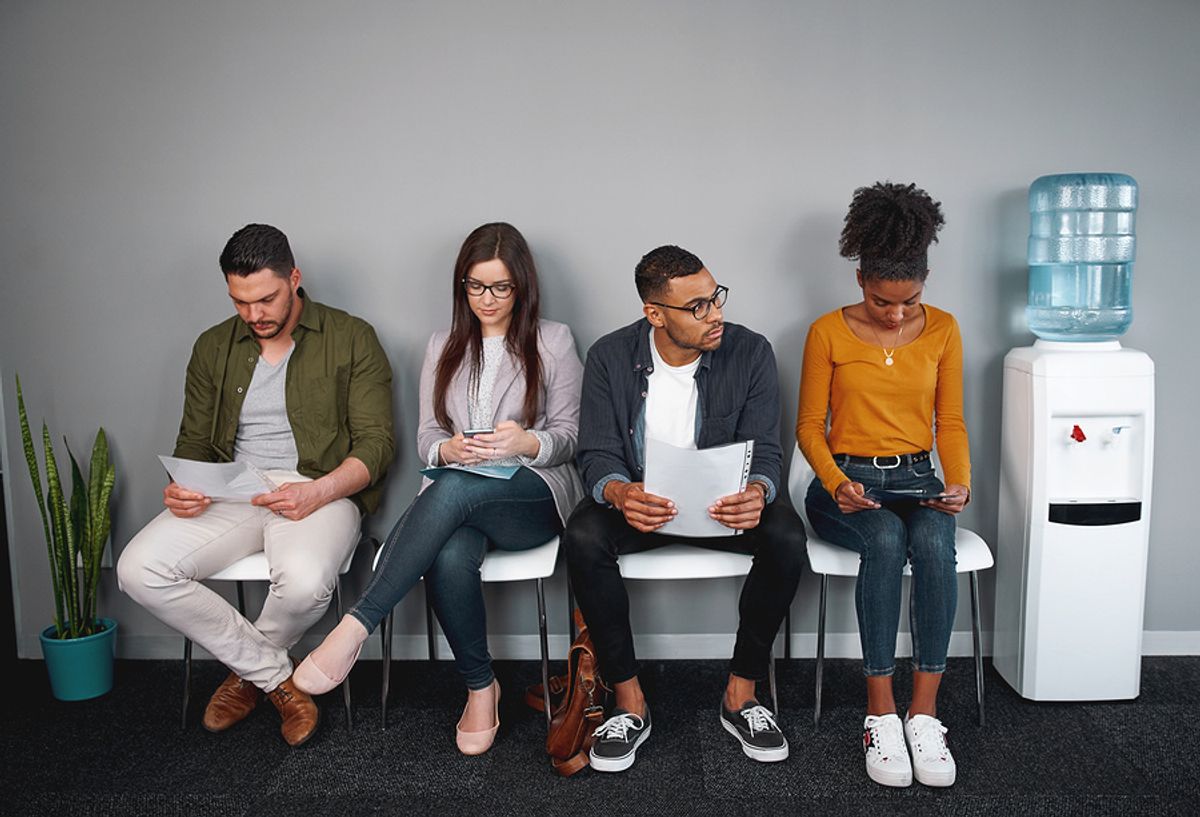 Bigstock
Looking for a job has become relatively tough for many people. Even some professionals with advanced academic qualifications, such as bachelor's degrees and even MBAs, are currently having a rough time on the market. However, there are still plenty of jobs out there for the right candidates.
One of the ways of differentiating yourself from other job seekers is by having transferable skills. Broadly speaking, a transferable skill is an expertise that you can use across a wide range of industries.
According to the University of Southern California, many graduates change jobs as many as four times within a period of five years. If you are a job seeker, identifying your transferable skills and articulating them to employers is likely to increase your chances of getting a job.
Here are five transferable skills all job seekers need:
1. Communication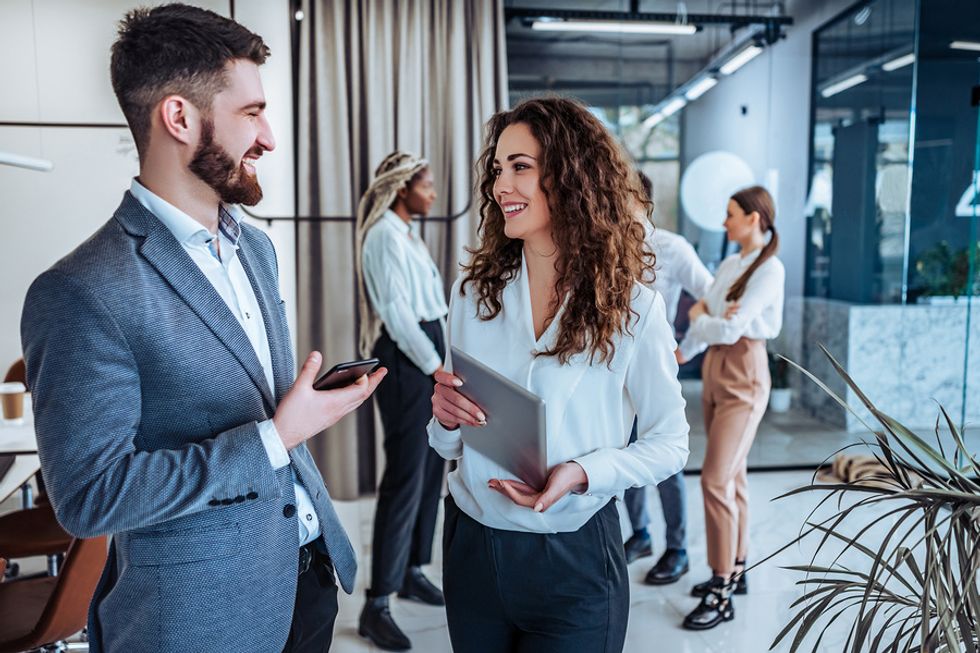 Bigstock
In almost every career, from banking to the hospitality industry, good communication skills are vital. As such, it would be to your advantage if you have the ability to articulate your ideas in writing as well as orally. Since communication normally involves more than one party, you should be a good listener as well.
Employers often look for people who can communicate with co-workers effectively and in an objective manner.
Don't know your workplace communication style? Take our FREE quiz today!
2. Analytical Skills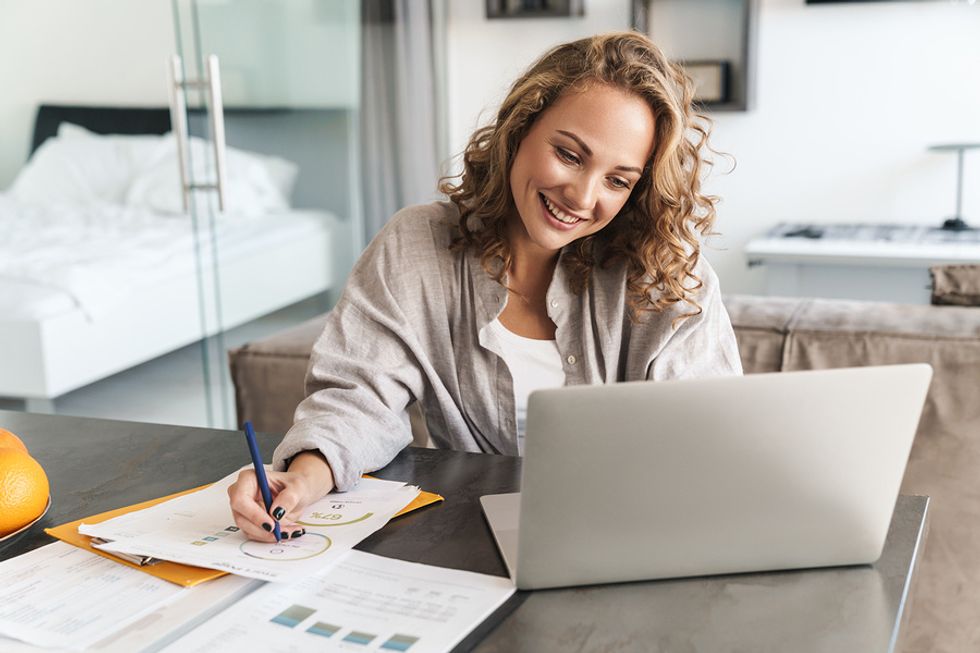 Bigstock
This is a vital skill in almost every field of work mainly because the majority of businesses generate revenue by solving problems that clients face daily.
For example, cloud-computing companies provide data storage solutions, thereby ensuring that their clients have a backup of data stored on site. Employees can access company data on the go knowing they have secure storage for their information. In such an environment, analytical skills are likely to come in handy when clients face problems such as uploading data or updating certain files. To solve those issues, one would have to identify and define the problem's parameters.
This skill also involves collecting and analyzing data in order to design creative solutions to complex problems.
3. Leadership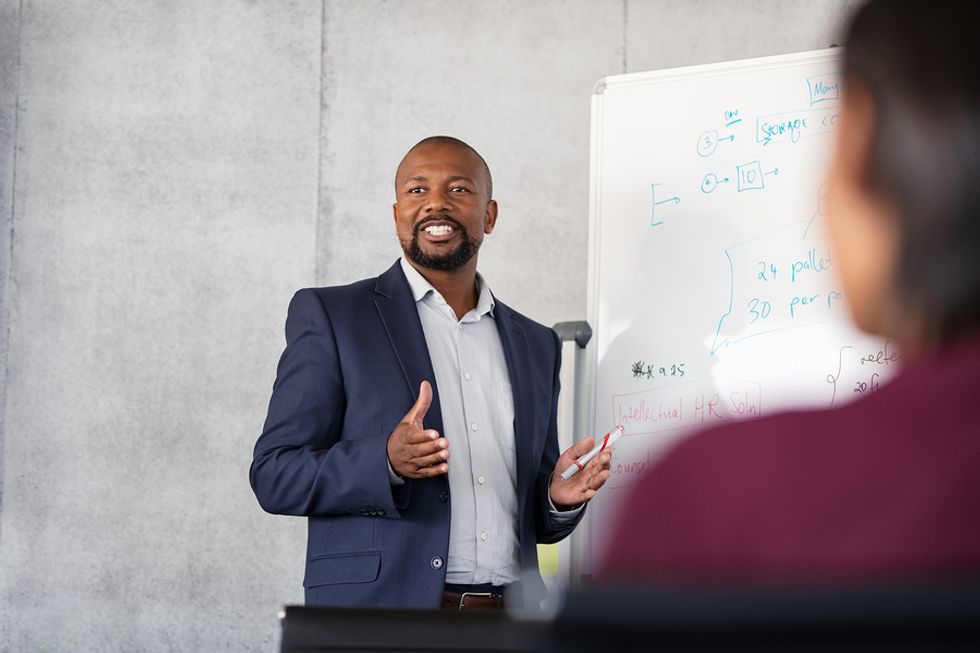 Bigstock
Most organizations and business enterprises employ more than one employee. Because of this, it may not be possible to have all the employees in leadership positions. Therefore, a few employees who show the ability to lead generally take charge of the others.
Leadership is all about motivating fellow employees and leading them to work toward a common goal. In addition, leaders analyze tasks and set priorities for the other employees as well as identify and allocate resources that employees need.
4. Information Management Skills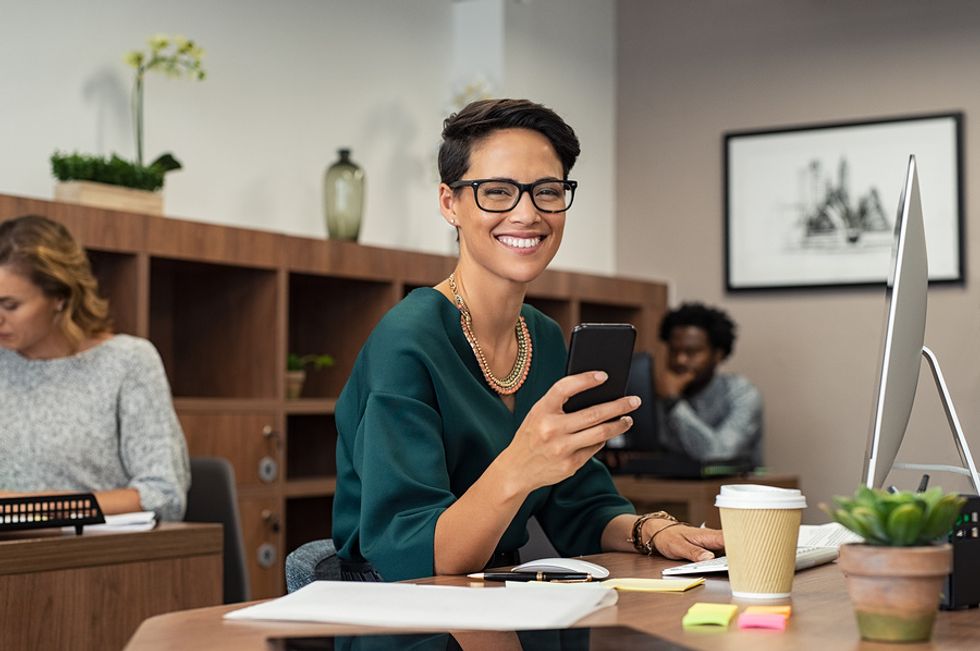 Bigstock
Traditionally, businesses kept a few records such as sales, purchases, and salaries in-house. In most cases, this data was no more than a few gigabytes. However, the emergence of social media, the adoption of e-commerce by consumers, and the large number of data points generated by businesses and corporations have upended the traditional model of managing information. As a result, most employers need employees who can sort and present data objects in an understandable manner.
Information management also involves evaluating and synthesizing information against industry standards. Industries where you can apply this skill set include finance, education, manufacturing, and print media.
5. Project Management
Project managers are in high demand in many industries. Your work as a project manager will involve planning projects, assessing potential risks associated with the project, allocating project finances appropriately, and overseeing the execution of the project on time.
You can use this transferable skill in industries such as education, energy, consulting, and even the military.
The job sector is becoming increasingly competitive with every passing day. With this in mind, job seekers need to broaden their horizons when searching for a job.
Leverage the power of transferable skills acquired in previous jobs to get ahead of the competition. Just remember to quantify these skills on your resume. Also, make sure to mention them in your job interview, and you'll surely stand out from the competition.
Need more help with your job search?
We'd love it if you signed up for Work It Daily's Power Hour Event Subscription! Get your career questions answered in our next live event!
This article was originally published at an earlier date.