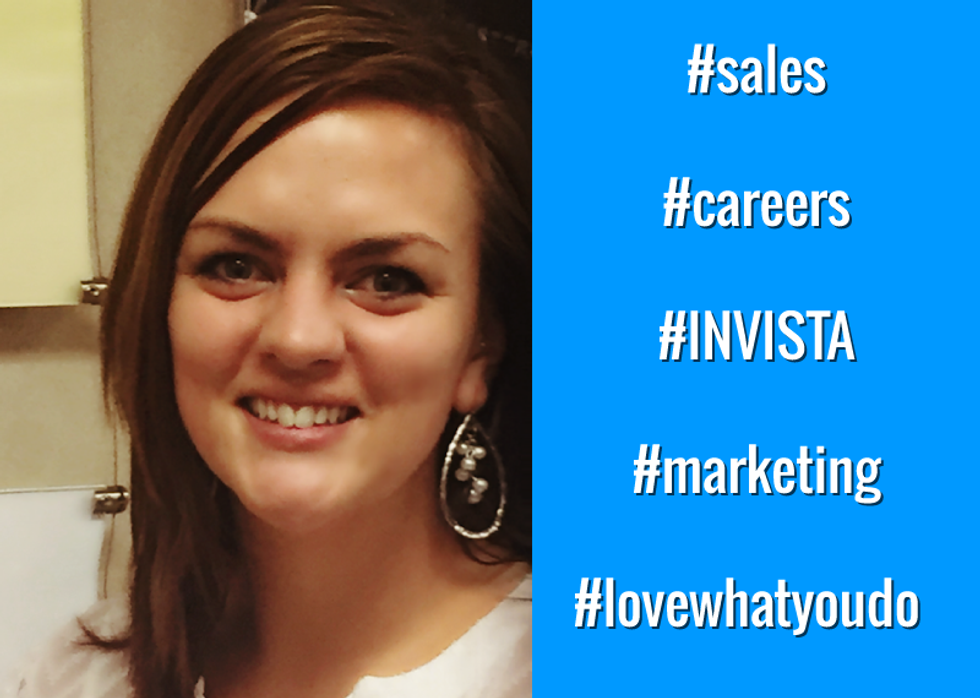 Name:
Dacia Brown
Title:
Corporate Recruiter
Email:
dacia.brown@invista.com
LinkedIn:
https://www.linkedin.com/in/daciabrown
Twitter:
https://twitter.com/dacialbrown
Company Info
Company:
INVISTA
Location:
Wichita, KS
Website:
www.invista.com
Careers Page:
www.kochcareers.com
LinkedIn:
www.linkedin.com/company/invista
For Job Candidates
Preferred Method To Be Contacted By A Candidate:
LinkedIn
Things That Impress You In A Candidate:
Confidence without arrogance is very impressive to me, but it can be a difficult line to walk! I want to hear about your accomplishments and achievements in a way that also shows a sense of humility and collaboration with your team. I also enjoy speaking with candidates that have great conversation skills and aren't intimidated by the process- remember, you're interviewing us too!
Things Candidates Must Include To Be Considered For Job:
Resume
and online application. If you have unusual circumstances (relocation, career change), a cover letter is helpful.
Things That Will Disqualify A Candidate From Getting Considered:
Candidates that don't meet the basic requirements of the job or that don't align with our principles.
Can Candidates Apply For Multiple Positions And Not Get Penalized?:
Yes
Recruiter's Perspective
What's your favorite quote?
There are no constraints on the human mind, no walls around the human spirit, no barriers to our progress except those we ourselves erect. ~Ronald Reagan
What do you like to do in your free time?
Anything outdoors! Tennis, hiking, spending time with my dogs..I also enjoy spending time with friends and family.
In a sentence, why do you enjoy working at your company?
I love our culture- there's nothing better than being able to speak up when you see something that can be done better or provide more value.
In a sentence, how would you describe the employees at your company?
Our employees are focused on integrity, respect, and value creation. It's an incredibly collaborative environment and everyone respects each other.