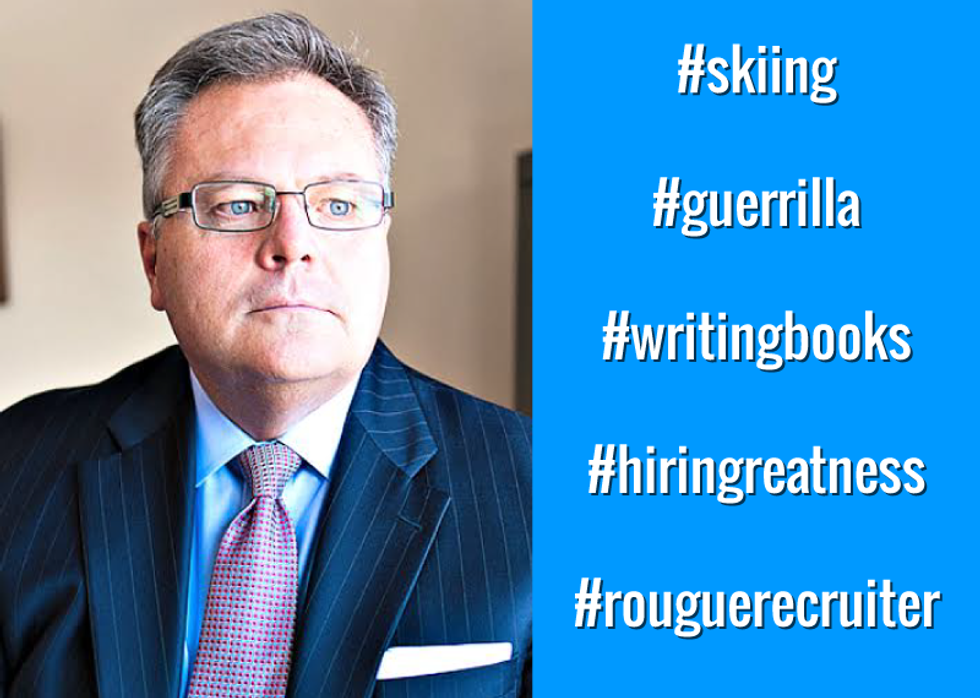 Recruiter Info
Name:
David Perry
Title:
Managing Partner
Email:
dperry@perrymartel.com
LinkedIn:
http://www.linkedin.com/in/davidperry
Phone:
613-236-6995
Twitter:
https://twitter.com/RogueRecruiter
Company Info
Company:
Perry-Martel, International
Location:
Ottawa, Canada
Website:
http://www.perrymartel.com
For Job Candidates
Preferred Method To Be Contacted By A Candidate:
LinkedIn
Preferred Process For Following Up On Application:
Email
Things That Impress You In A Candidate:
Results that are quantified in $$$ and %%%.
Things Candidates Must Include To Be Considered For Job:
Why they are a 100% fit for the role and at the top of their game.
Things That Will Disqualify A Candidate From Getting Considered:
Babbling...
Can Candidates Apply For Multiple Positions And Not Get Penalized?:
Yes
Recruiter's Perspective
What's your favorite quote?
The Future is in Your Hands
What do you like to do in your free time?
Family, skiing, and writing books.
In a sentence, why do you enjoy working at your company?
Because we affect change - often on a global basis.
In a sentence, how does your company have fun on a regular basis?
Speak at events and play 'Stump the Recruiter'.
In a sentence, how would you describe the employees at your company?
Intense!