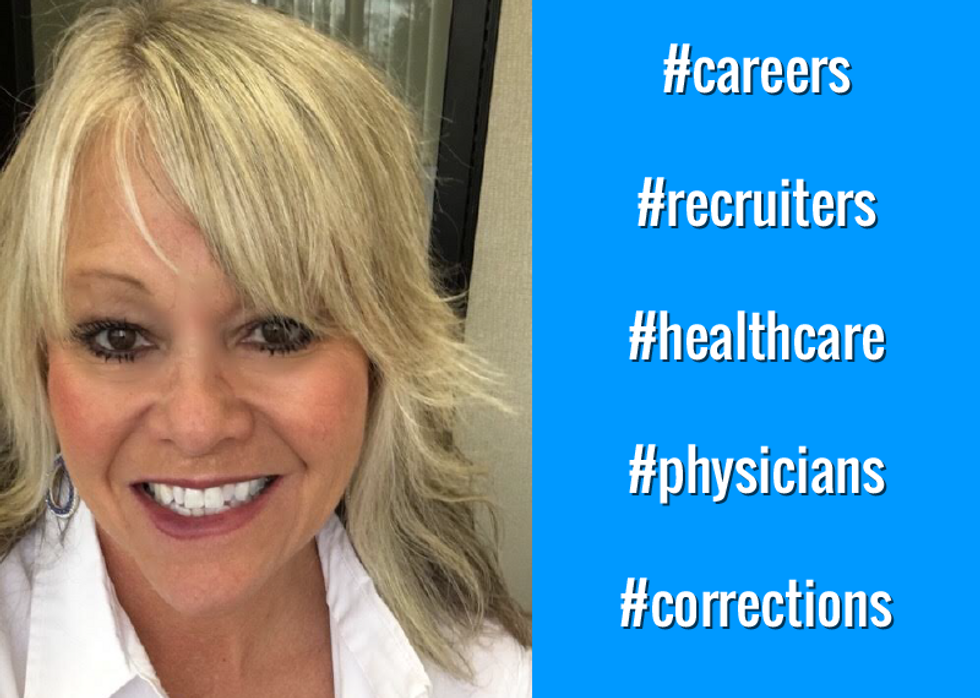 Name:
Denise Moreland
Title:
Senior Health Services Physician Recruiter
Email:
denisemoreland@doc.wa.gov
LinkedIn:
www.linkedin.com/in/denisemoreland
Phone:
206-856-8212
Company Info
Company:
Washington State Department of Corrections
Location:
Olympia, WA
Website:
www.doc.wa.gov/
Careers Page:
www.doc.wa.gov/about/jobs/careers-healthcare.htm
LinkedIn:
www.linkedin.com/company-beta/973518/
Twitter:
@WACorrections
Facebook:
www.facebook.com/WACorrections/
For Job Candidates
Preferred Method To Be Contacted By A Candidate:
Email
Things That Impress You In A Candidate:
Compassion, a
mbition, respect, and diversity
Things Candidates Must Include To Be Considered For Job:
Matching education, credentials, and experience
Things That Will Disqualify A Candidate From Getting Considered:
Negative background, current/past action on license (reviewed case by case), positive drug screen, negative job references, qualifications do not match the position/job description
Can Candidates Apply For Multiple Positions And Not Get Penalized?:
Yes
Recruiter's Perspective
What's your favorite quote?
"Keep away from people who try to belittle your ambitions. Small people always do that, but the really great make you feel that you, too, can become great." Also "Wherever the art of medicine is loved, there is also a love of humanity"
What do you like to do in your free time?
Hiking with my wonderful dog and discovering new trails in the PNW, working out, cooking, watching football (NFL Geek)
In a sentence, why do you enjoy working at your company?
The people I work with and the amazing new friends I have made
In a sentence, how does your company have fun on a regular basis?
It is not in the handbook but I think it is a rule that we laugh every day. Laughter is the cure for everything. We have fun every day, celebrating occasions with lunches and potlucks, healthy living incentives and competitions, recognize diversity, and so much more
In a sentence, how would you describe the employees at your company?
A diverse, very supportive group of people that seem to really encourage varied ideas and perspectives