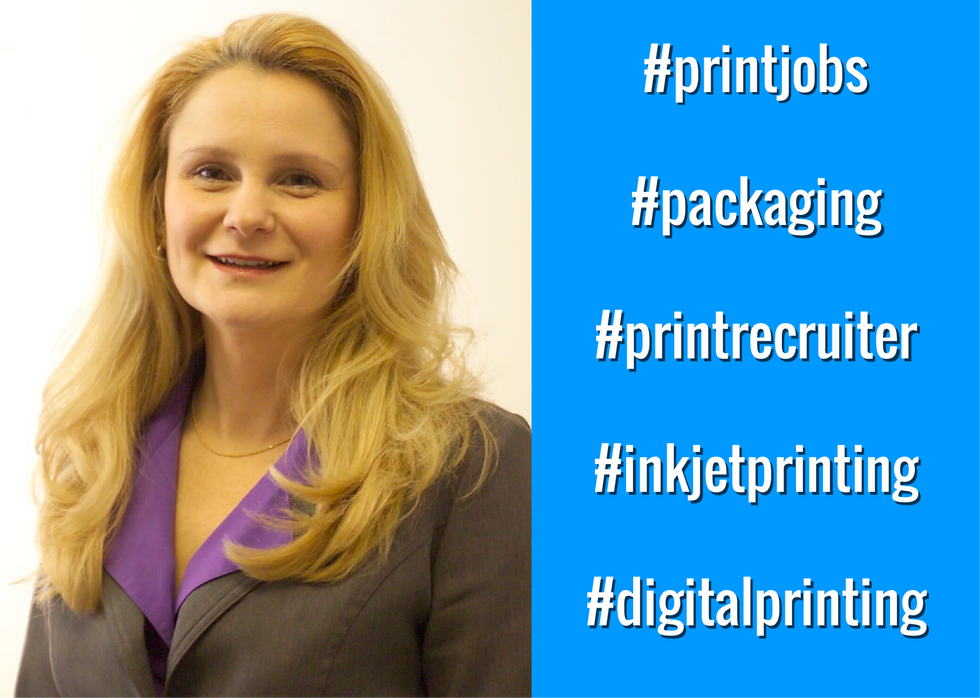 Recruiter Info
Name:
Donna
Monaco
Title:
Sr. Recruiting Manager
Email:
dmonaco@printlink.com
LinkedIn:
www.linkedin.com/in/donnamonaco/
Phone:
800-867-3463
Twitter:
@dmprintlink
Company Info

Company:
PrintLink
Location:
North America
Website:
www.printlink.com
Careers Page:
www.printlink.com/candidates_currentjobs_main.html
LinkedIn:
www.linkedin.com/company/printlink
Twitter:
@PrintLinkJobs
Facebook:
www.facebook.com/PrintLink-Graphic-Arts-Placement-Service-Ltd-218309868253035/
For Job Candidates
Preferred Method To Be Contacted By A Candidate:
Phone
Preferred Process For Following Up On Application:
Phone or email
Things That Impress You In A Candidate:
When a candidate is well prepared for a phone interview, answers questions directly & honestly and feels confident/comfortable enough to ask any questions that they may have about us, the process and the opportunity presented.
Things Candidates Must Include To Be Considered For Job:
Resume and full contact information along with what type of job is of utmost interest.
Things That Will Disqualify A Candidate From Getting Considered:
Any false information on a resume or evasive/inconsistent answers during a phone interview.
Can Candidates Apply For Multiple Positions And Not Get Penalized?:
Yes
Recruiter's Perspective
What's your favorite quote? Tell me and I forget. Teach me and I remember. Involve me and I learn. -Benjamin FranklinWhat do you like to do in your free time? Gardening, camping, hiking, photography.In a sentence, why do you enjoy working at your company?
I have the opportunity to help people every day.
In a sentence, how does your company have fun on a regular basis?
We have a great team that loves helping excellent companies find outstanding talent.
In a sentence, how would you describe the employees at your company? Professional, dedicated, tenacious, and very knowledgeable in the print and packaging industry.