Learn how to land a career you love
Congratulations, you've scored the interview! But now what? You're going to do your homework to research the company, practice your elevator pitch, and pick up your suit from the dry cleaner's...exactly like your competition.
Getting an interview is a huge hurdle to clear, and a wonderful sign that you're on the right track with your job search efforts. Now it's time to shift your focus to becoming a rock star candidate.
How To Be Interesting During Your Interview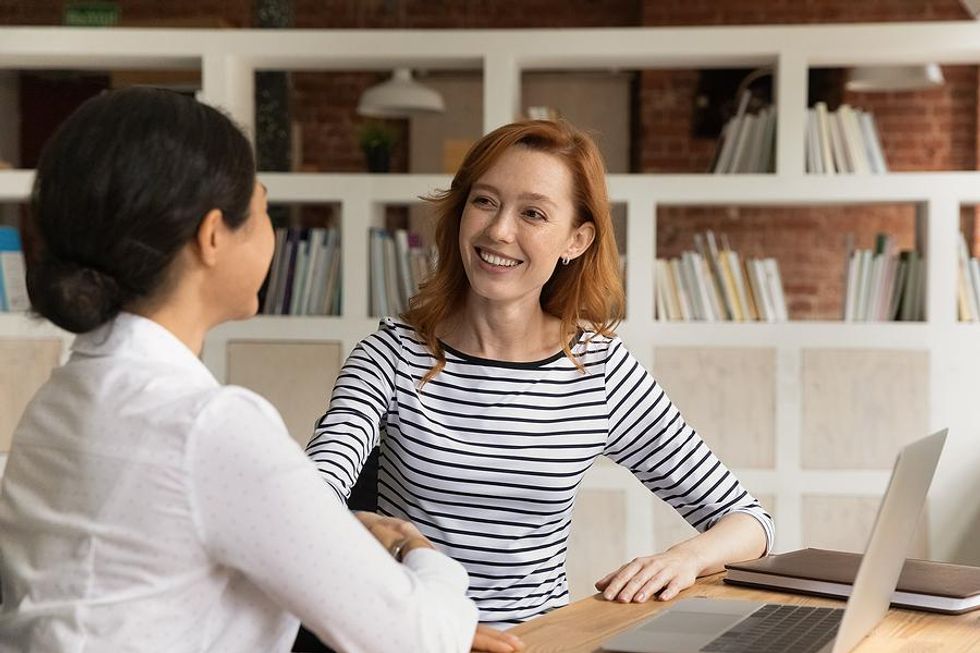 Approach your interview with the expectation that your competition is equally well qualified. Having the skills and wanting it badly aren't going to cut it in today's market. You need to figure out specific ways to stand out and be interesting.
Here are some strategies to do exactly that...
1. Get Your Interviewer Talking​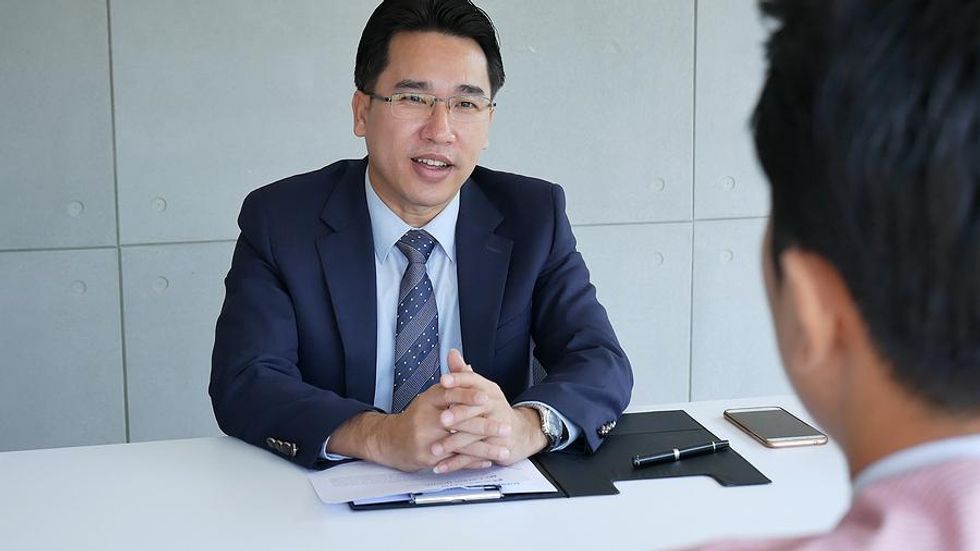 We know that the more you make me talk, the more interesting I'll think you are. Humans are funny like that. Use this knowledge to your advantage, and immediately engage all the people you meet in conversation—about themselves.
Whether it's the receptionist, the HR manager, or your future boss, ask people questions about themselves, and do as much as you can to draw them out. At the end of your interview, they'll have a much more positive impression of you.
2. Be Prepared With Interesting Questions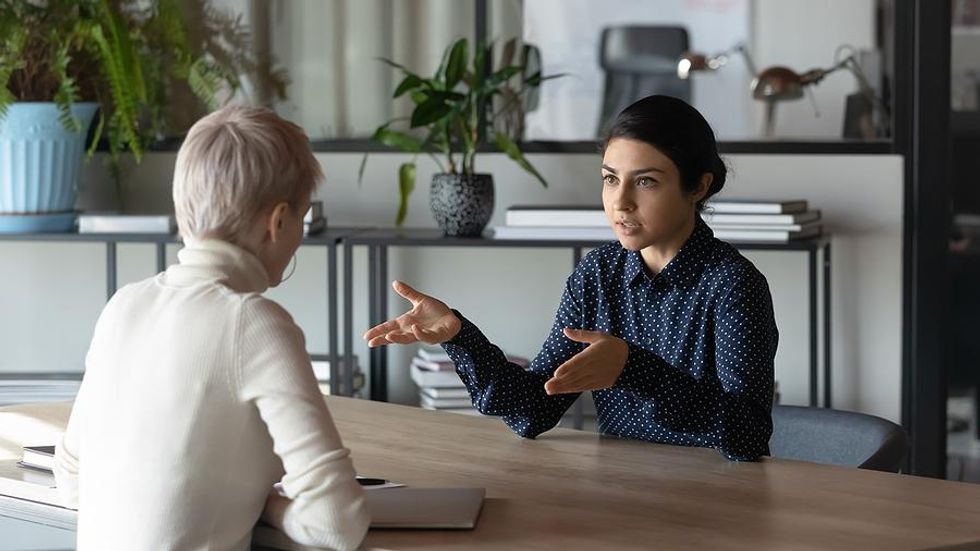 Don't ask the same old tired questions as every other candidate. You can combine this strategy with #1 and ask your interviewer about his or her experience at the company or perspective about a hot new product or service.
You can also use this as an opportunity to flex your creative powers and ask questions that show you've not only done your homework and research about the company and the people who work there, but that you went above and beyond to creating solutions.
3. Be Prepared With Interesting Answers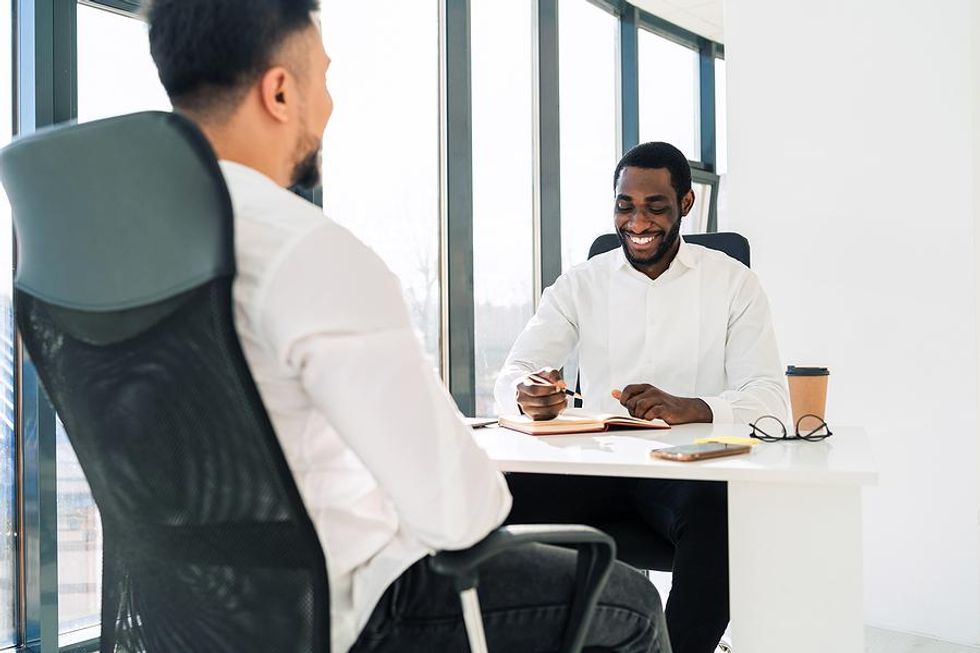 Most people will answer situational and behavioral interview questions with straightforward examples from their career. It is very important to do this in your job interview, and highlight the results you've achieved on the job. But, the truth is, employers hire for three things: personality, aptitude, and experience—in that order. You need to let your personality shine through in the job interview in some way to show that you fit into the company culture.
Differentiate yourself by being prepared to share stories from other areas of your life that are equally impressive. Did you survive a solo ride on your motorcycle to the Arctic Circle? Create a hip-hop website that gets hundreds of thousands of unique visitors per month? Create a non-profit to save a historic building in your hometown? Share those tales in ways that highlight your problem solving skills, intrinsic motivation, and unique experience (and always relate it back to the job opportunity).
4. Show Off Your Style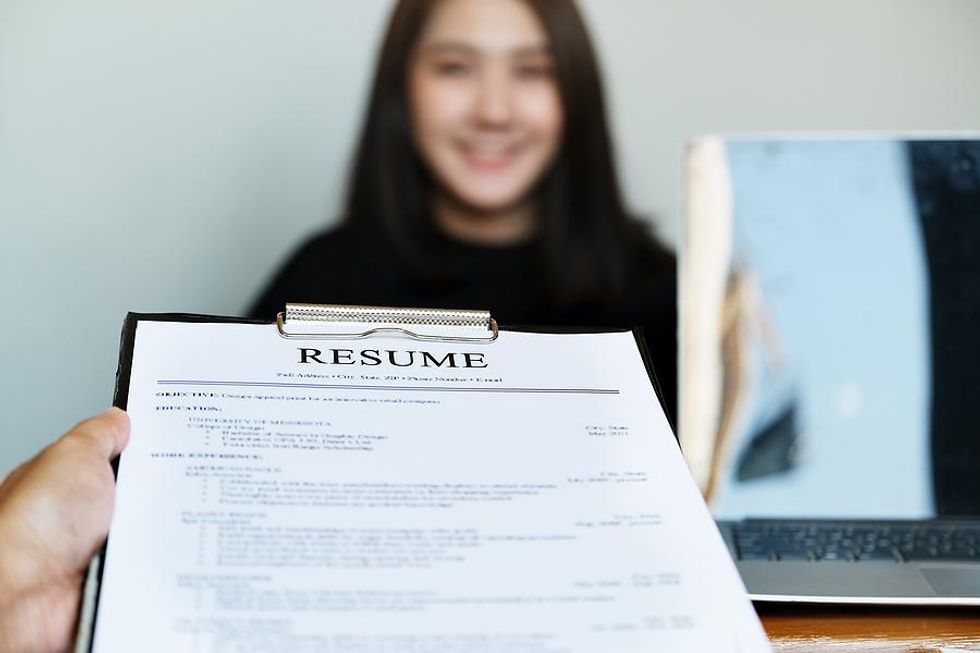 Conventional wisdom says you should stick to neutral, conservative styles for your interview appearance. In general, it is best to go with classic suits and subtle accessories. But if you're the type of person who normally has some artistic flair to your look, you don't need to stifle it completely.
Choose one or two ways to let that style and personality shine through—a bright accessory, unique jewelry, or moderately funky hair. As long as you look professional, it's okay to have an accent.
5. Create A 30-60-90 Day Plan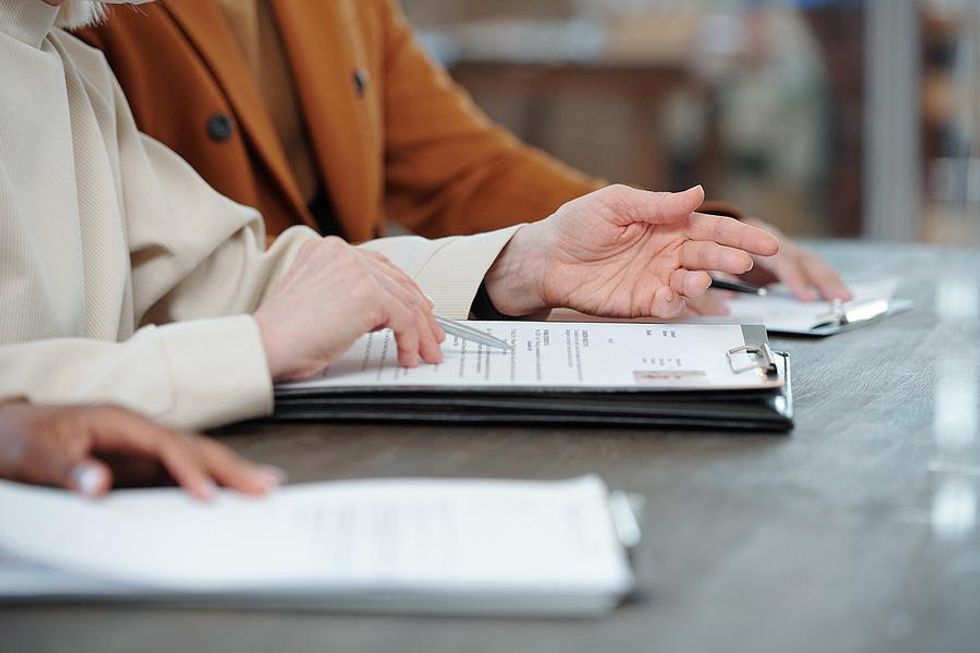 When preparing for your interview, create an overview of how you plan to tackle your first 30, 60, and 90 days on the new job. This is called a 30-60-90 day plan, and it never fails to impress hiring managers.
If you've done your research on the company and position, you'll have sense of what kind of strategy you'd employ to start adding value right away. Write it down in a page or two, and pull it out at the end of the interview to leave behind as a form of marketing collateral for you, a business-of-one.
6. Mind Your Body Language: Mirroring & Power Poses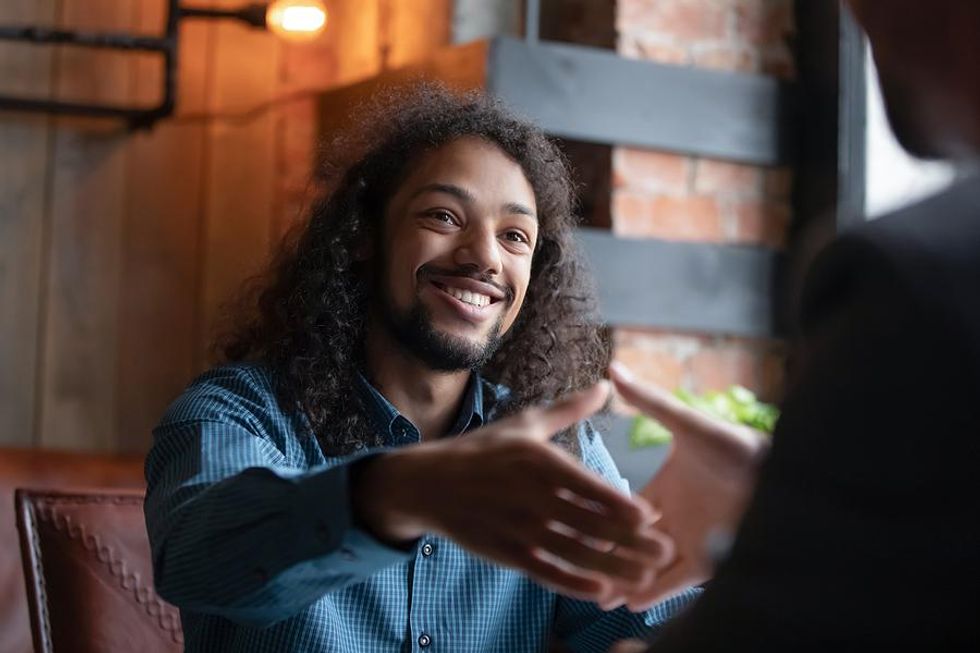 Interviews are stressful, and it's easy to get tense and physically awkward. Pay attention to your interviewer's body language and do your best to mirror it. Mirroring tends to disarm people and make them feel more comfortable with you.
To really impress them, use power poses immediately before your interview, in private, and avoid weak poses at all costs. Everyone's subconscious will perceive you in a more flattering, confident light.
What have you done to be interesting in interviews? Are there techniques that you've found to be particularly successful? If you think you need to work on being more interesting in job interviews, try one or more of these tips during your next job search to stand out from the competition!
Need help with your job search?
Check out our FREE resources page and Live Events Calendar.
Or, join our career growth club today and get access to one-on-one career coaching, resume and cover letter reviews, online tutorials, and unlimited networking opportunities—all in your back pocket!
If you want FREE career advice in your inbox, subscribe to our newsletter The Daily Dose!
Struggling to find the right job?
Check out Work It Daily's Incredible Companies page to see snapshots of companies hiring. Work It Daily also highlights job opportunities on a daily basis on TikTok.
This post was originally published at an earlier date.
Recruitment is broken. Trust me, I get it.
You send a resume and you feel that it goes straight into a black hole. Is there even someone reading them, or is there some dumb artificial "intelligence" that will simply match a few keywords and throw out perfectly valid candidates?
Yup, these shenanigans are sure going on. But, then, these employers complain that they cannot find good recruits. Well, sure: these systems seem perfect to ensure they never find anyone.
But truth be told, not all organizations out there are resorting to these failed systems. Many people read resumes every day the good old-fashioned way, using the sensors Mother Nature intended us to use: a pair of eyeballs.
That should be a fun process. It is anything but. Because some candidates seem to be hell-bent on ensuring they cause your eyes to bleed.
Here are a few ways they use to do it.
Write Your Resume And Cover Letter Like Egyptian Hieroglyphics!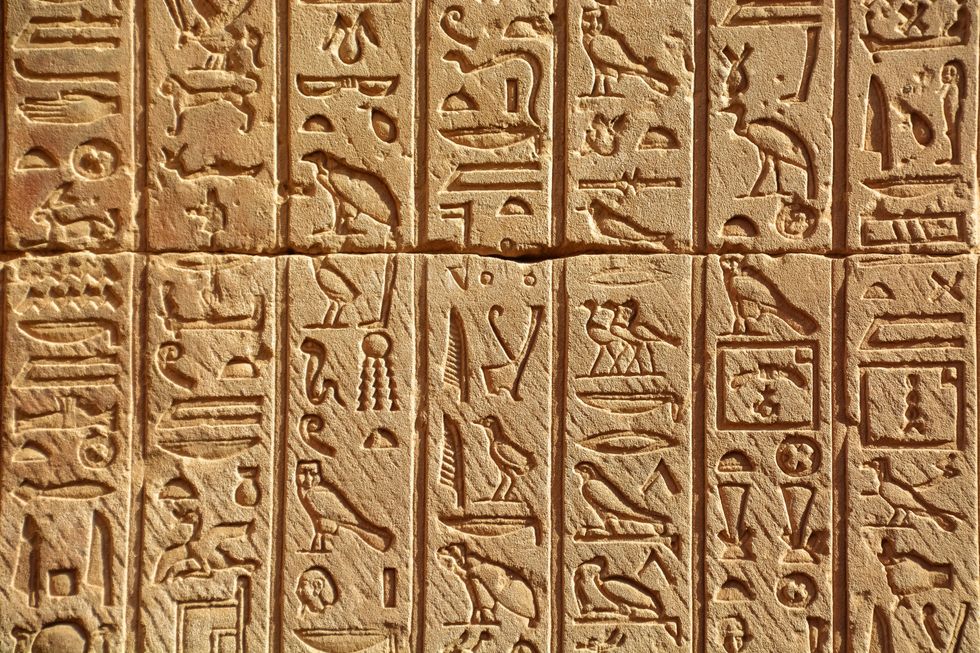 textPhoto by
Jeremy Zero
on
Unsplash
Some resumes and cover letters seem to be designed with information security in mind: they are self-ciphering documents.
Sure, some of these texts may be Shakespearian in quality. But they come in small fonts with one block of text. Paragraphs are for chumps, superfluous adjectives abound, and commas with following spaces are a scarce resource.
Wait! Didn't you say you wanted to read about me? So then, what are you complaining about?
Well, perhaps you should put yourself in a recruiter's shoes for a second. They get bombarded with TONS of resumes. Because, you know, sending a resume is arch-easy. Press one button, and voilà.
So, in front of information overload, what do most people do? If they find what they are looking for quickly, they keep on reading. Otherwise, they don't.
Now, imagine this. You show up to a trade show. You are hunting for a solution to a specific problem.
It turns out, on the trade show floor, two companies can answer your need.
Company A has a pretty bland booth with no keywords in sight, only a beautiful logo (which happens to mean nothing to you). So you grab a leaflet while the salesperson is looking somewhere else, and you see a long, drab (but technically correct) description of their solution.
Company B has a smaller logo, sure, but keywords posted on the walls. So you know at a glance what they are about. And their leaflets have bullet points with a crisp, concise message.
Question: who is more likely to get your business?
In fact, it is quite possible you will not even find your way to Company A.
Your resume and cover letter are just like the walls of a booth and leaflets. They are speaking volumes in the absence of the salesperson—that would be YOU.
The Aspirin-Grade Resume: It Will (Not) Fix Any Ailment An Employer May Have
People are complex beings. It is IMPOSSIBLE for a document, even the snazziest of resumes, to capture the entirety of their essence.

Fair, right?
Now, employers understand this. That is why they don't recruit without interviews.
But again, in our day of age when anyone can fire a resume at a click of a button, for free, they usually get too many resumes.
So, they pick and choose. They cannot interview everyone. The folks doing the interviews often have other duties; interviewing is something they do on the side. They simply don't have the bandwidth to interview everyone!
How do they pick? Well, predictably enough, based on their needs. They peruse resumes in search of a few requirements. And if they find evidence that the person may fit the bill, they choose to invite him or her to an interview.
Now, we all know this is anything but a scientific process. And truth be told, some recruiting managers are doing a bad job. They choose people strictly based on experience instead of potential (just watch my video above).
But then, some candidates don't help their cause by sending a generic resume.
Wait! Customizing a resume? Isn't that a time-consuming process?
It can be. But there are tricks around it. You don't need to customize 100% of your resume. Have an intro section listing keywords, and ensure these match the requirements of the job.
Of course, there must be some evidence you can genuinely claim these skills. Don't outright lie. But do put forward some arguments in favor of your candidacy.
Or don't. And let other candidates win. It's up to you.
Adopt A Call Center Approach To Resumes (i.e. It's A Numbers Game!)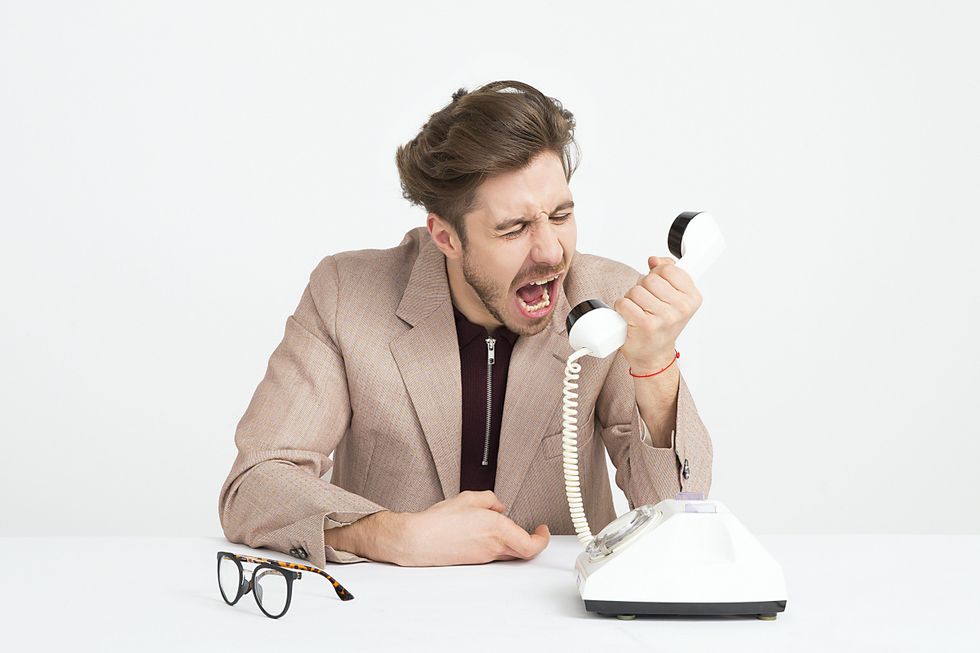 Finding a job by yelling to the market
Photo by
Icons8 Team
on
Unsplash
While looking for a new occupation, you need to decide what type of individual you are. Are you looking for "just a job"—any will do—or are you trying to build a career?
If any job will do, then I guess the call center strategy of resume and cover letter manufacturing will do. You know what I am talking about: these folks calling us on the phone reading a script as FAST as they can in the hopes of closing a sale, not caring one bit about actually solving a problem we may have.
In their world, sales is a number's game. So is your job search. You will be successful by MASSIVELY inundating recruiters with bland, off-the-shelf resumes and cover letters that are generic enough they don't mean much to employers.
Better yet, don't even bother writing a cover letter—hey, it is all about "efficiency," right?
I guess this is great for certain types of positions. Just not the ones I want or recruit for.
The other way is to understand that resumes and cover letters are what marketers call sales collaterals, such as websites, leaflets, and slides. They either help salespeople during the sales process and, in some cases (like websites), they are your virtual sales force, attracting prospects into a high-grade sales funnel.
That strategy is more deliberate, and as a result, it requires more time.
But it is the only way I know of to get career opportunities, not "just a job."
When you work in an office, you're used to seeing your co-workers every day. But, when was the last time you bonded with them? What team-building activities have there been to strengthen your connection and improve the workplace culture?
If your office hasn't made team-building activities a priority in the workplace, don't worry. With more sunshine and nicer weather, summer is a great time to bond with your co-workers.
Here are five fun summer work activities that will bring your office together.
I'm going to delve into a little bit of grammar here, but don't be afraid; I won't go too far. We're not going to diagram sentences or discuss split infinitives or any such nonsense. All we're going to do is talk about the most confusing words on a resume.
So, what are the most confusing words on a resume? You've probably come across these tricky words in your resume writing...
Compound Modifiers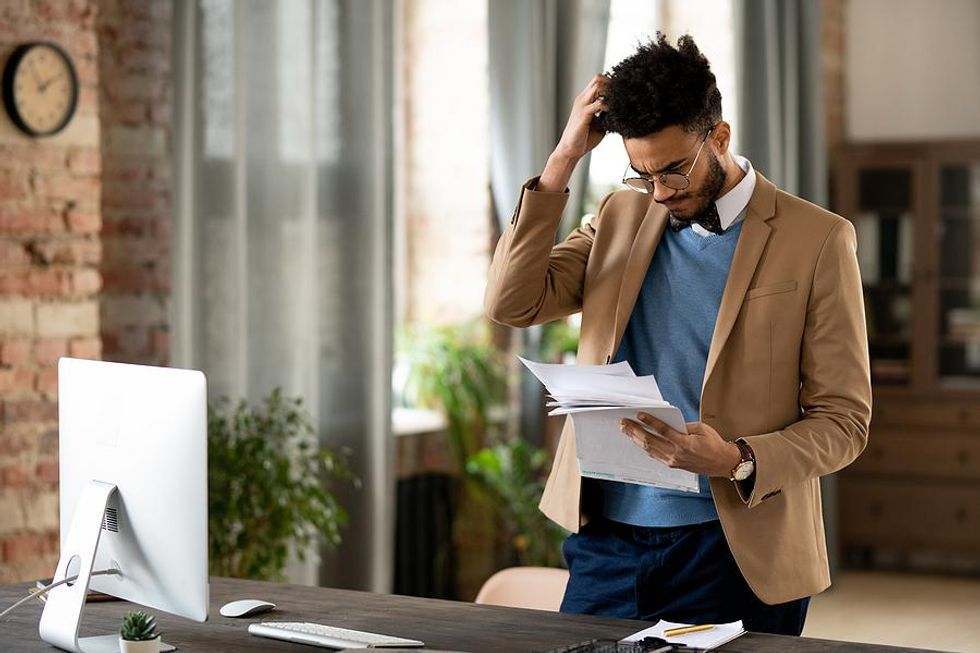 A compound modifier is simply a combination of words that you place hyphens between and use as a modifier to describe something. The reason we're discussing compound modifiers is because they happen to be some of the biggest problems on resumes, and I believe they are used more on resumes than anywhere else in writing. I say it's a problem because of the tremendous number of usage mistakes.
If you review a lot of resumes, it quickly becomes apparent that many people don't understand how to use compound modifiers correctly. Some people throw a hyphen in between certain words no matter where they fall in the sentence, and others universally ignore hyphens.
The name gives a clue as to when and how to use them properly. A compound modifier is a string of two or more words that modify a noun. They usually consist of adjectives, but can also contain adverbs and nouns. Examples of compound modifiers are "hands-on manager" or "high-volume manufacturing."
It's Not All Bad News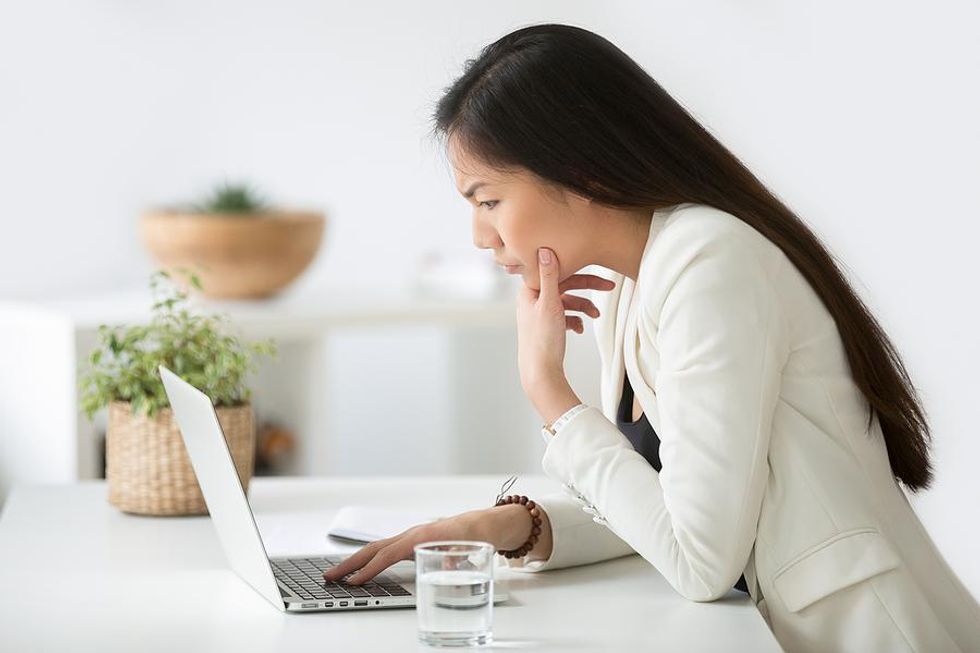 If you're confused by all of this grammar talk, don't worry; there is an upside. Most HR departments don't seem to mind mistakes made with compound modifiers. Perhaps it's because they don't know the rules of when to use them and when not to. That's understandable. The rules seem to change depending on who you ask and where you work.
There are a few general rules though, and they're easy to learn. If you follow even the primary one, you should be okay.
Basic Rules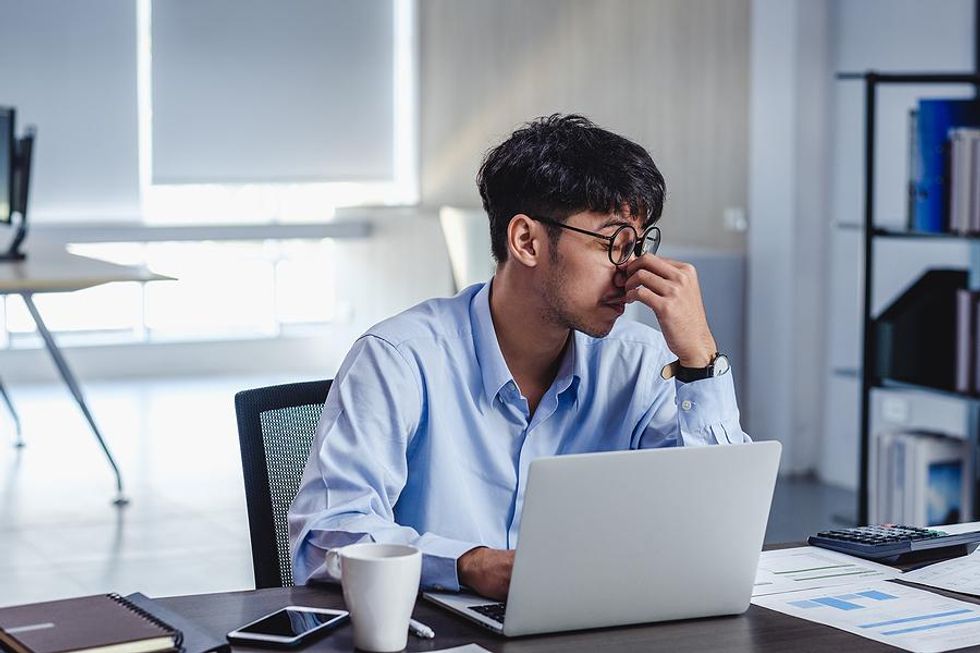 ​Hyphenate a compound modifier when it comes before a noun, and don't hyphenate it when it comes after a noun. Here are common examples found on resumes:
Hands-on
High-volume
High-precision
World-class
Close-tolerance
Long-term
Leading-edge
Self-motivated (but not highly motivated—see exceptions)
Examples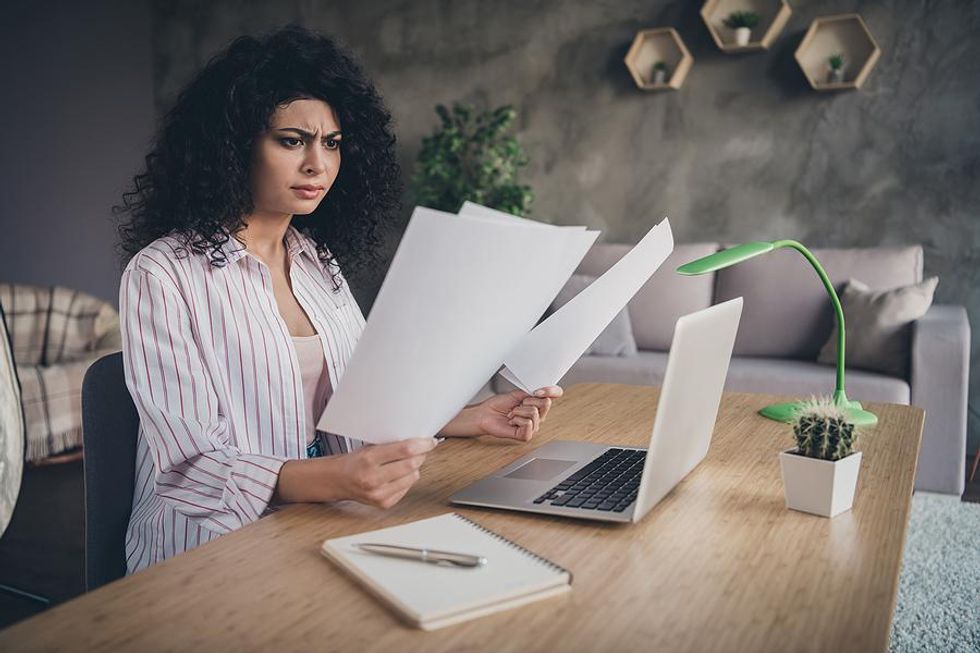 Here are some examples of compound modifiers in a sentence:
The couple was in a long-term relationship. (Long-term is hyphenated because it comes before the noun. Long-term functions as a compound adjective describing the word relationship.)
He was a hands-on manager.
The product was produced in high volume. (No hyphen because high volume comes after the noun.)
We need experience with high-volume, close-tolerance manufacturing, and we prefer someone who is self motivated. (Note that high-volume and close-tolerance are hyphenated, and self motivated is not.)
Sometimes the missing hyphen changes the meaning of what you're trying to say. Consider the following sentence, with and without the hyphen:
My cousin is a high school teacher.
My cousin is a high-school teacher.
In the first case, he's a school teacher who's "high." In the second case, he teaches classes to students in high school.
Exceptions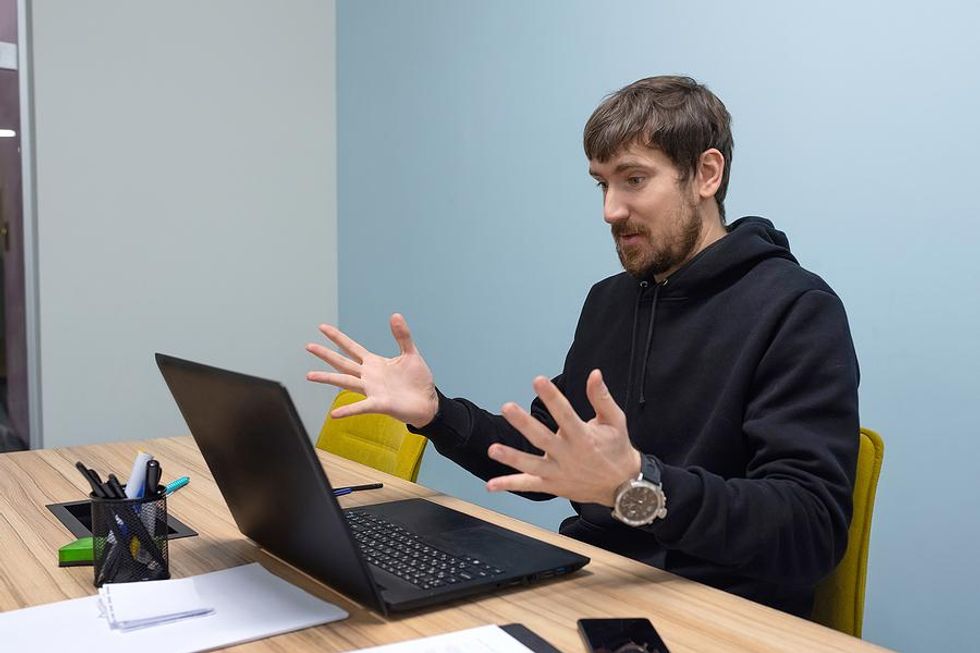 As always, especially with the English language, there are exceptions to the rules. I'm only going to list the ones that come up on resumes. If you're interested in digging deeper into the others, consult a good style guide or one of the many wonderful grammar sites on the internet.
Don't hyphenate if you use the word very, or if you use an adverb ending in -ly.
Don't hyphenate if one of the words is a single letter.
So you would write highly motivated manager, or very intense negotiations, with no hyphens.
And you would write class A license with no hyphens.
Bottom Line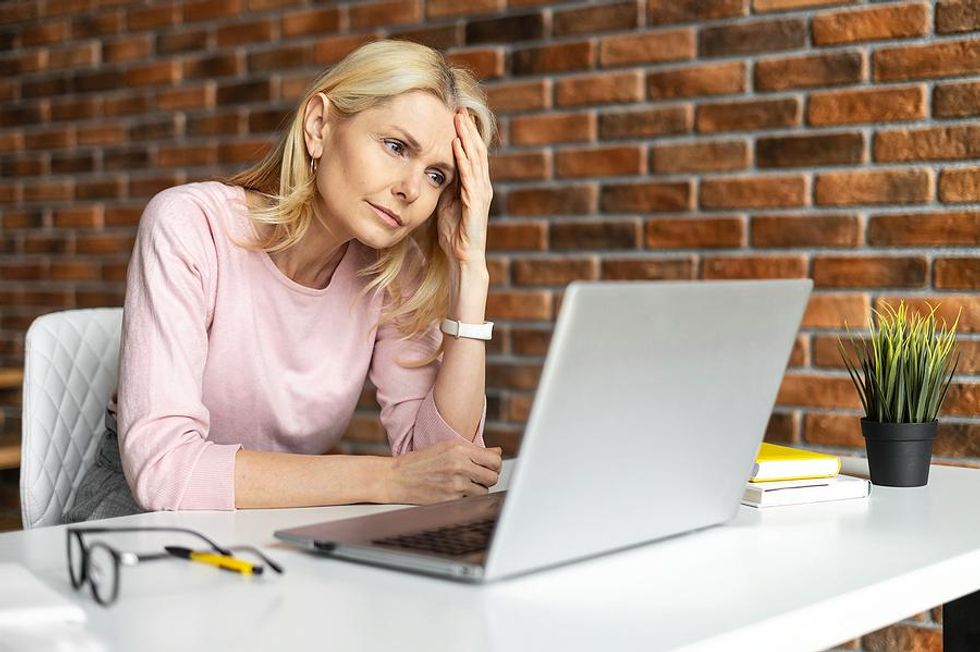 Resumes are critical tools for securing an interview. Making a mistake with a compound modifier isn't the worst you can do, by far, but doing it right gives you another chance to shine and stand out from the crowd.
It doesn't take long for you to learn how to do them right, or to find someone who does. The decision is up to you. You can go with the crowd and make mistakes and hope it doesn't matter. Or, you can get it done right, and show them you're serious about this opportunity.
Need more help with your resume?
Check out our FREE resources page and Live Events Calendar.
Or, join our career growth club today and get access to one-on-one career coaching, resume and cover letter reviews, online tutorials, and unlimited networking opportunities—all in your back pocket!
If you want FREE career advice in your inbox, subscribe to our newsletter The Daily Dose!
Struggling to find the right job?
Check out Work It Daily's Incredible Companies page to see snapshots of companies hiring. Work It Daily also highlights job opportunities on a daily basis on TikTok.
This post was originally published at an earlier date.
Soft skills get a bad rap. Yet, more organizations are requiring development on the softer side than ever before.
So, what's the deal?
"Companies have moved away from the 'command and control' decision-making style," says Marie Holmstrom, the Charlotte, N.C.-based director of talent management and organization alignment with Towers Watson. "Managing day-to-day decisions takes away [leaders'] perspective and capacity to focus. Leaders must lead through others. You don't accomplish that only with technical skills. You have to have [those skills], but to achieve the next level of success, you have to be able to lead through others."
Research from HBR states, "Once people reach the C-suite, technical and functional expertise matters less than leadership skills and a strong grasp of business fundamentals." In a nutshell, soft skills.
Female traits are winning.
There are a lot of experts jumping on the bandwagon of the evolving leadership model. Soft skills have always been at the heart of great leadership. With the research that John Gerzema and Michael D'Antoniove published in their recent book, we need to take note that two-thirds of survey respondents felt that "the world would be a better place if men thought more like women."
I always associate the softer side with female traits. However, I can't tell you how many times I have been told I wasn't "warm and fuzzy" enough as an HR leader. That's insulting to say the least, as I am sure a man in a similar position would not be given that feedback. However, I did embody loyalty and intuitiveness—both feminine traits and in the category of soft skills.
I am relieved of this renewed focus on the softer side. It allows women to lead as an authentic woman, and men to exude some of their innate qualities that otherwise might stay hidden.
Here are three soft skills every leader should be demonstrating on a daily basis to raise their game, lift up their teams, and help their organizations reach their goals.
1. Strong Communication Skills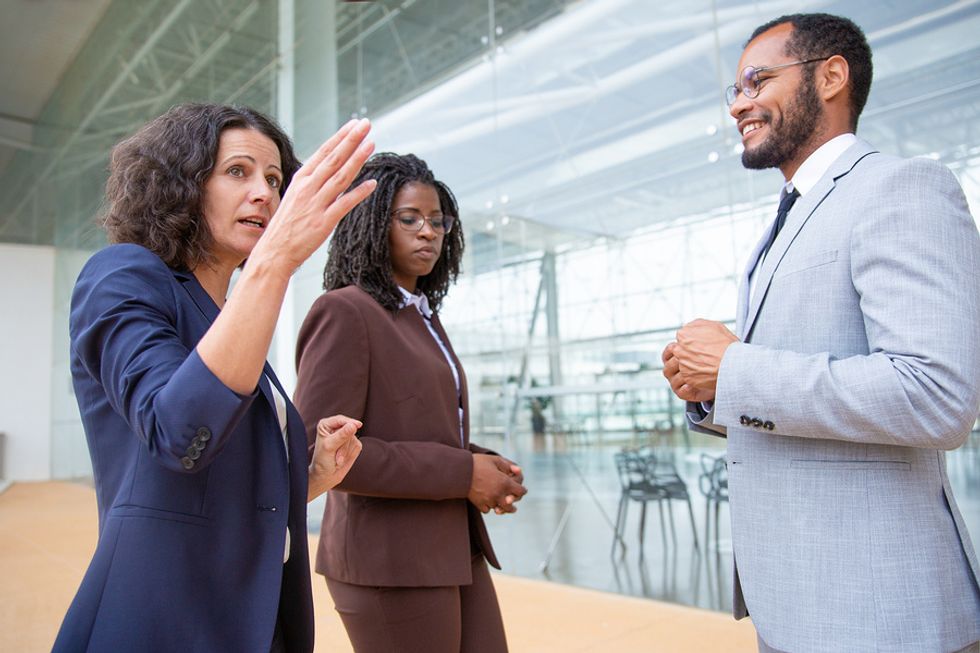 Whether in speaking or in writing, communicating up, down, and across is always important. How you communicate is even more crucial.
Those who know how to articulate their point with influence, directness, and compassion are demonstrating a real ability to raise their organization's game.
2. The Ability To Influence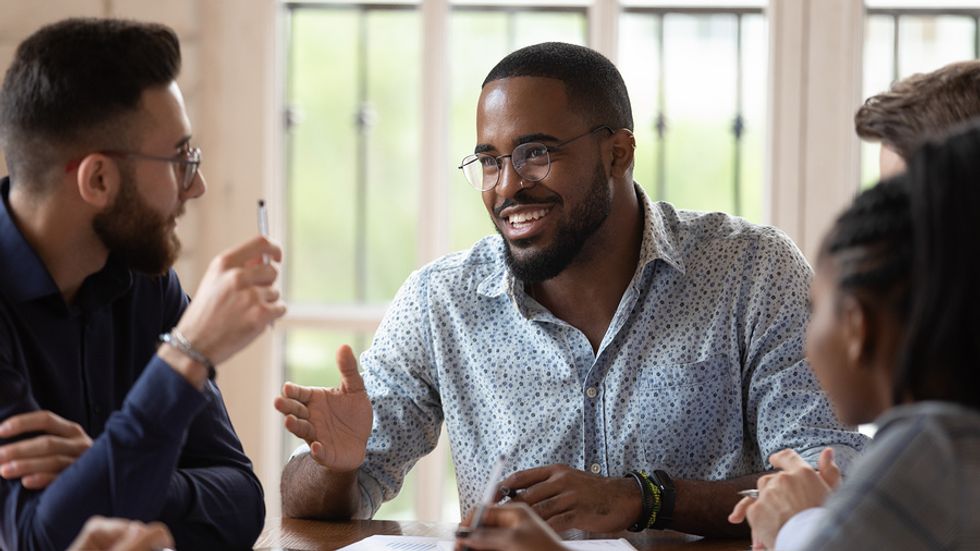 In order to influence your customers, vendors, board of directors, team, and other management, you need to be savvy. Influencing takes a soft touch, time to understand your audience, and the ability to bring them to your side of the table.
3. Humility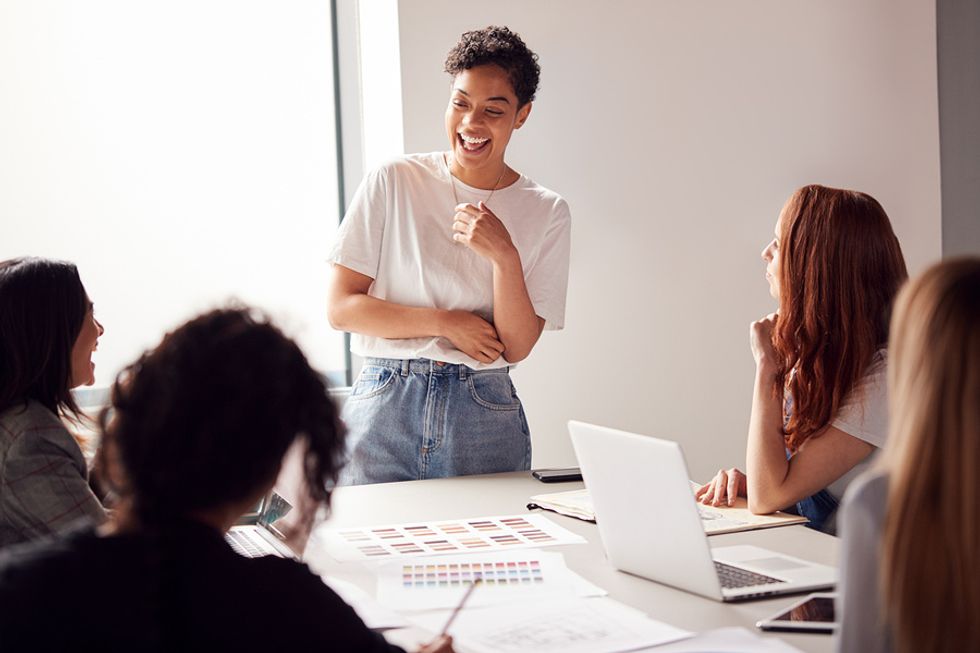 Yes, I put this in the top three. Humility can be defined as the quality or state of being humble; a modest opinion of one's own importance or rank.
In today's environment, leading with power and authority, albeit effective at times, are going by the wayside. Leaving your ego at the door and allowing others to lead with you is paramount to the future growth of your team and organization.
This, my friends, is humility.
There's nothing warm and fuzzy about these skills. They're just the softer side of the skills we all need to be a game-changing leader. If you want to be a great leader, focus on developing and practicing these three skills on the job today. The success of your team depends on it!
Want to land a leadership role? We can help!
Check out our FREE resources page and Live Events Calendar.
Or, join our career growth club today and get access to one-on-one career coaching, resume and cover letter reviews, online tutorials, and unlimited networking opportunities—all in your back pocket!
If you want FREE career advice in your inbox, subscribe to our newsletter The Daily Dose!
Struggling to find the right job?
Check out Work It Daily's Incredible Companies page to see snapshots of companies hiring. Work It Daily also highlights job opportunities on a daily basis on TikTok.
This post was originally published at an earlier date.