Learn how to land a career you love
"If I could just get my foot in the door…" is a complaint we often hear from job seekers. With automated applicant tracking systems in such wide use, how do you bypass computers and connect with hiring managers?
Actually, there are multiple ways to do exactly that. Let's take a look at eight.
Every time I start a project, I get this tiny moment of panic. It doesn't last long, but even now, after years in this business, I still notice that it happens.
It has a long and technical name, but in portfolio school, we just called it "fear of the blank page." It's that anxiety-inducing few moments right before getting started on something. I may have had 253 ideas buzzing around my head after a client meeting, and I am excited to get started on the project, but inevitably, and just for a short moment, this blank page panic happens when I sit down to get started.
What Makes A Blank Page So Scary?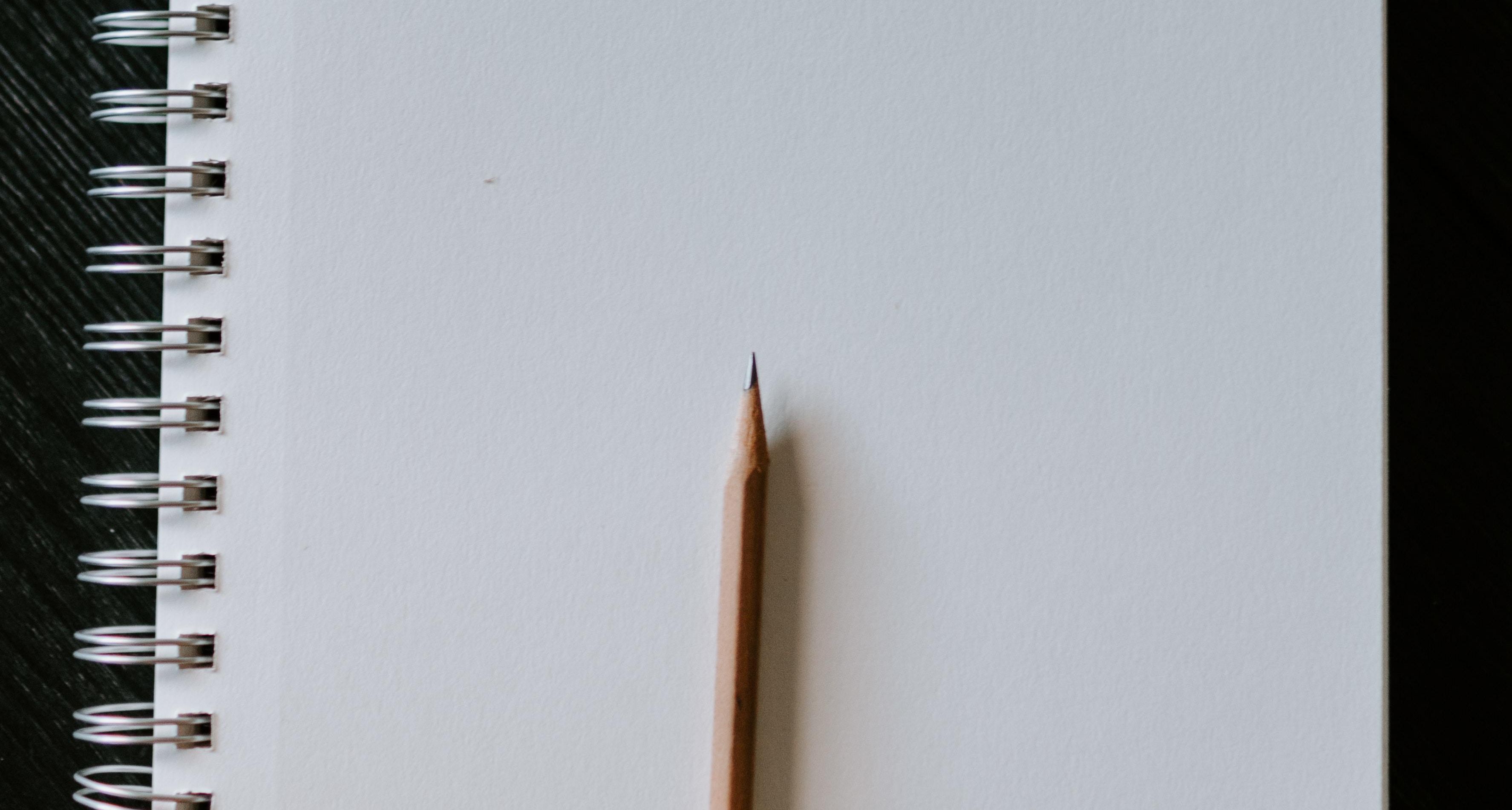 Photo by Kelly Sikkema on Unsplash
In the blankness, the page carries endless possibilities, which is great, right? On the flip side of that, one finds internal resistance and a fear of failure. Your mind will tell you, "Hey, it could be great…but then again, it could also be total disaster." As humans, we are built to avoid the thing that causes fear. This aversion to fear is what has kept us alive for thousands of years.
For as long as I can remember, I have had a love-hate relationship with fear. For me, recognizing that fear was the only thing keeping me from doing a thing, and then deciding to do it anyway, has pushed me. Pushed me way, way, WAY out of my comfort zone at times. And it turns out that is a great thing. All of the achievements I am really proud of in my life were things that would not have happened if I had given in to my fears.
Why then do I still get that tinge of fear, even after all of these years for something as simple as getting started on a project? My thought on that is simple. It means I still care. I still want the outcome to be amazing. I still want to go past what I know and explore a new place, which is still scary, but worth it.
Taming That Tinge Of Fear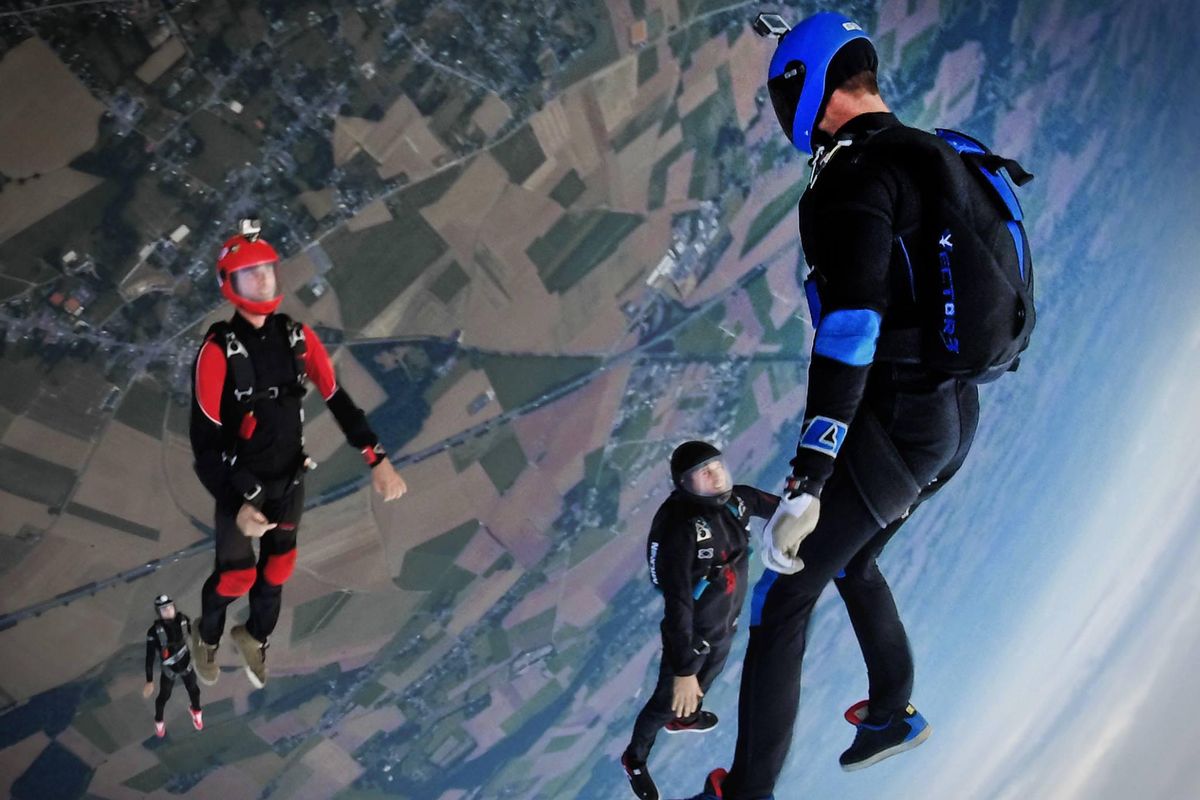 Photo by Filipe Dos Santos Mendes on Unsplash
Like most things, you get better at it with practice. Fear works the same way. If you keep leaning into it, it may still be there, but the time it takes to push past it dwindles. Say you are skydiving. The first time you jump, it probably took a whole lot longer to be ready to jump out of a plane than it did the 100th time. It is still the same element of danger, and same fear, but you have practiced taming it.
Now, about putting it into actual practice. It's very simple, stupid simple actually. I start with a brain dump of all the ideas in my head after a client meeting or about the project in general. It is an easy way to just get something on paper. It doesn't have to be perfect or even logical. It's just for you. The act of getting started IS the practice.
The rest of the work will fall into place once you get pen to paper. Some ideas you work on growing, others you let go. With practice, leaning into your fears gets easier to do, as does tackling the blank page.
If you have strategies you use for getting started or pushing past your internal resistance, I would love to hear them!
While there are clear differences between your resume and LinkedIn profile, they should (for the most part) look the same. But why? What will happen if you have inconsistencies on your resume and LinkedIn profile?
Before we can dive into this important job search issue, we must first understand the purpose of a resume and LinkedIn profile.
Everyone knows that you should walk around every once in a while, especially if you have a desk job. But, do we walk enough during the workday?
Probably not (I know I don't).
Well, surprise, surprise—sitting all day is terrible for your health. In fact, it increases your chance of depression, anxiety, and premature death. These are some of the not-so-awesome side effects of sitting constantly. (Are you out walking yet?)
If you need more evidence that walking is a crucial addition to your daily routine, check out these compelling reasons to get walking at work:
4 Benefits Of Walking More At Work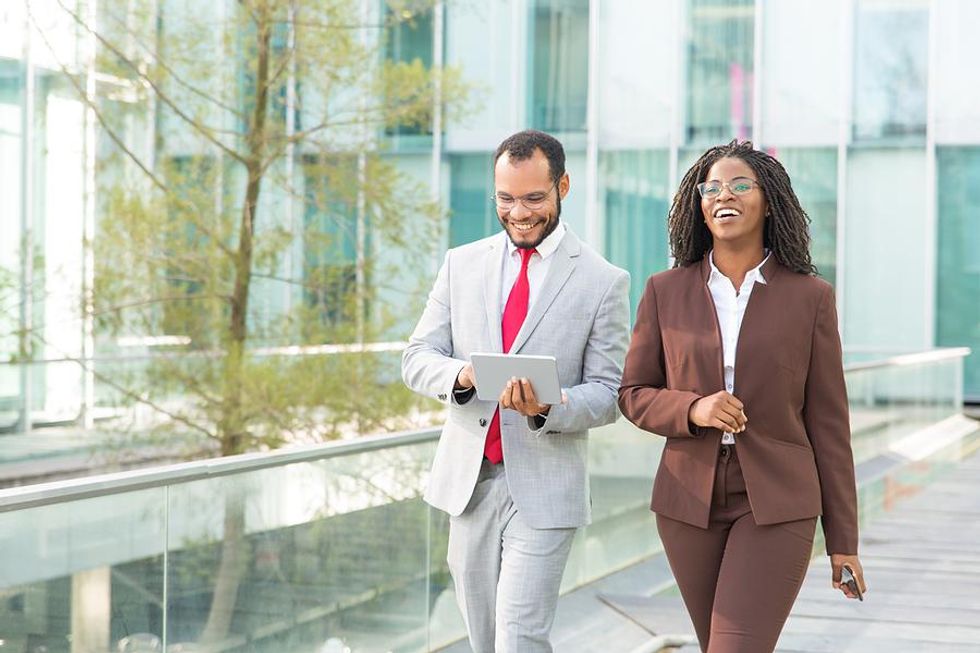 1. It Can Relieve Your Back Pain
Have a bad back? Sitting all day probably isn't the best thing for it. But, hey—good news! Turns out walking helps relieve chronic back pain. So, if you're back isn't happy, get up and take a little stroll around the office.
2. It Helps You Live Longer
Yes, exercise makes us healthier. But did you know that speed walking can make you live longer? According to Healthline, people who walk about 3 mph or faster live longer than others of their age and sex who walk more slowly.
3. It Gives You An Excuse To Enjoy The Weather
It's a beautiful day—get outside and breathe in that fresh air, soak up a little sun, and get your walk on! You don't want to waste the nice weather. Take a quick break, rest your brain, and—in the words of Nike—just do it! You'll come back to your work feeling refreshed and reenergized.
4. It Makes You Happier
"Exercise gives you endorphins. Endorphins make you happy. Happy people just don't shoot their husbands, they just don't." —Elle Woods
Enough said.
5 Tips For Walking More During The Workday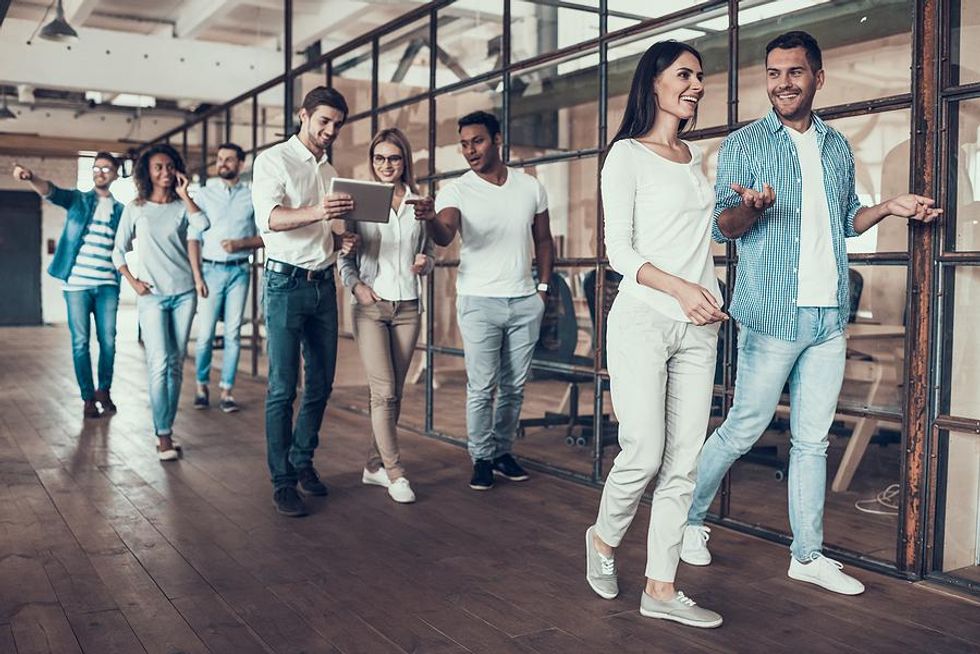 Okay, so you've got the reasoning behind why you should get off your butt during the workday, but how can you fit it in? Here are a few quick tips for working in walking at work:
1. Skip The Drive-Thru
Instead of picking up your coffee while you're driving to work, walk to the coffee shop.
2. Get A Group
Get fit and be social! Find a few co-workers to walk with each day.
3. Add Walking To Your Schedule
Sometimes we get so caught up in work that we forget to take breaks. To avoid this, pencil in walking times on your calendar.
4. Leave A Pair Of Sneakers At The Office
Leave a pair of comfortable walking shoes at work. That way, you won't destroy your feet by clacking around all day in your heels or dress shoes.
5. Get An App
Find a walking app for your smartphone to track your progress. I use a free app called RunKeeper, but there are tons of great apps out there. It's a great motivator!
It's not difficult to walk more during the workday if you make it a priority! Follow these five easy tips to walk more at work today!
Need help growing your career?
Check out our FREE resources page and Live Events Calendar.
Or, join our career growth club today and get access to one-on-one career coaching, resume and cover letter reviews, online tutorials, and unlimited networking opportunities—all in your back pocket!
If you want FREE career advice in your inbox, subscribe to our newsletter The Daily Dose!
Struggling to find the right job?
Check out Work It Daily's Incredible Companies page to see snapshots of companies hiring. Work It Daily also highlights job opportunities on a daily basis on TikTok.
This post was originally published at an earlier date.
Do you remember the Pepsi challenge? It was a legendary marketing promotion in which people participated in a blind taste test with Pepsi vs. Coke. More people preferred Pepsi but continued to buy Coke. When a brand choice is made, the strong, familiar, trusted brands will always have an edge. An effective brand promise builds trust with customers.
In this article, I'll take a closer look at what a brand promise is, the foundation of a brand promise, and give you steps on how to create one.
What Is A Brand Promise?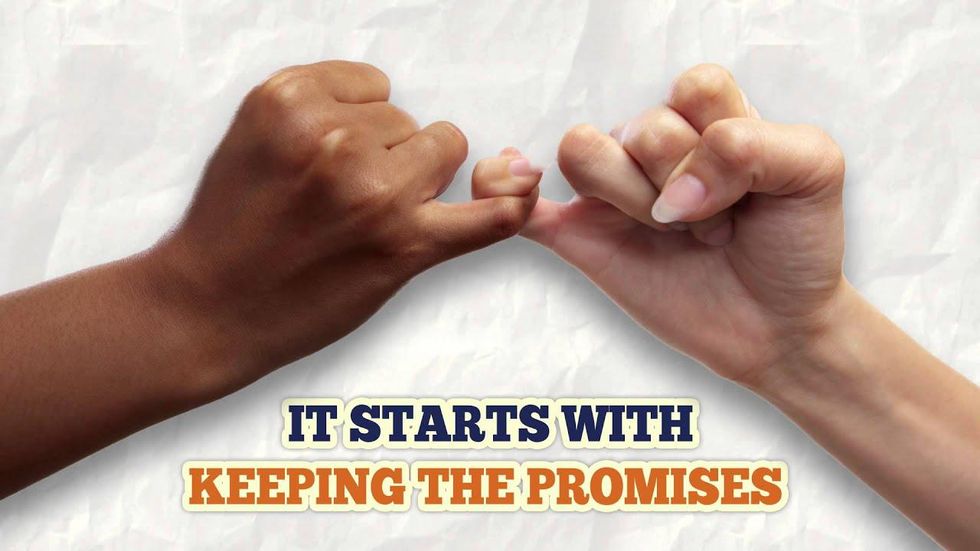 https://www.youtube.com/watch?v=rzzeLfqs1BA
A brand promise tells customers what they can expect from your brand in a concise, compelling, and memorable way. A brand promise is how people decide if they can trust your brand. If you're consistent in delivering on your brand promise, you'll have loyal customers, ready to spread the word to family and friends about how great you are.
A promise is only good if it's kept. If you break your brand promise with your customers, the stakes are high. You can lose your reputation, your market share, your customers, and your ability to grow. Many brands fail to deliver on their brand promise, specifically on the customer experience. According to a Gallup study, companies only deliver on their brand promises half of the time. You can see the uphill battle brands have in building trust with their customers.
Most businesses don't have a brand promise and risk disappointing their customers as they have a different idea of what to expect from their brand.
A company needs a brand promise to communicate their customer expectations to everyone across the organization so that consistent customer experiences are delivered both internally and externally.
Foundation Of A Successful Brand Promise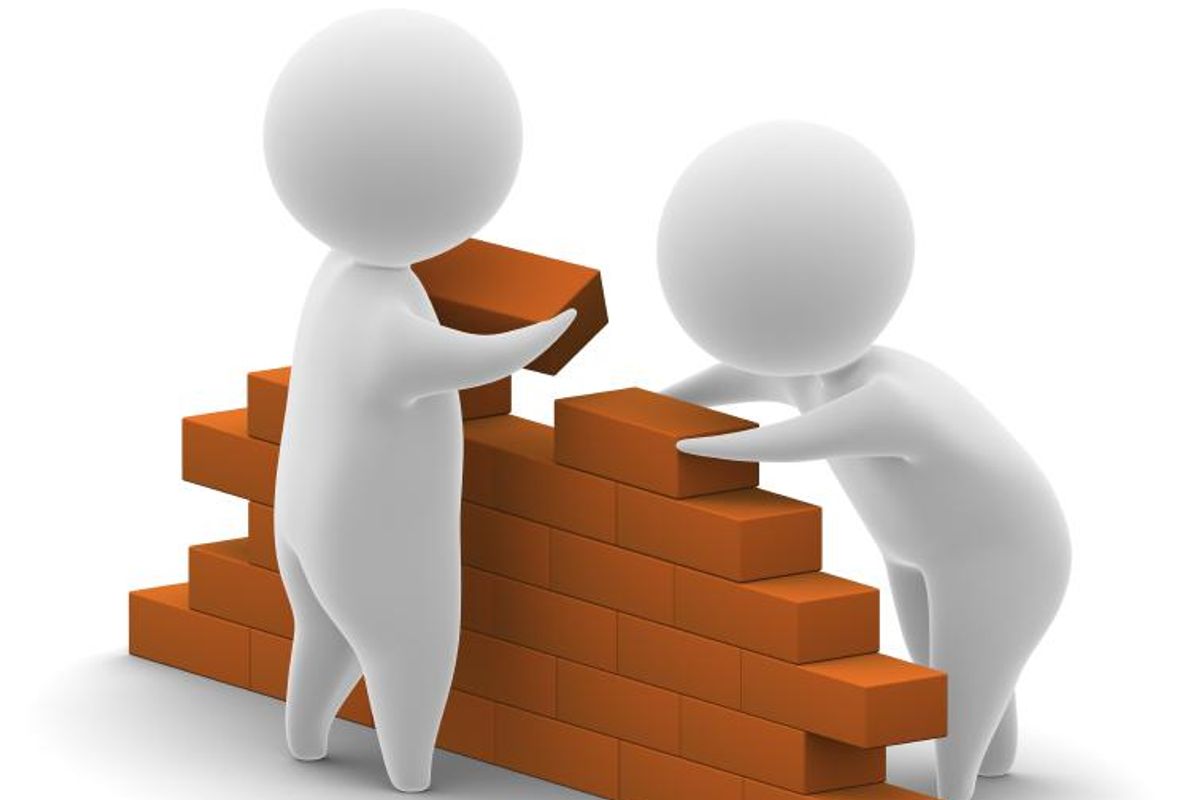 https://formarketingmatters.wordpress.com/2014/04/13/b-to-b-marketing-is-your-company-building-a-dream-list/
Successful brand promises feature the following key components:
Simple. Credible. Memorable. Unique. Measurable.
A Brand Promise Is Simple: A brand promise should be simple. Try to stick to 10 words or less. Walmart's brand promise is a great example of this: "Save money. Live better."
A Brand Promise Is Credible: A credible brand promise is when your customers experience consistency every single time they interact with your company. A great example of this is Chick-fil-A. Their brand promise is, "To glorify God by being a faithful steward of all that is entrusted to us. To have a positive influence on all who come in contact with Chick-fil-A." They invest heavily in their team members, ensuring they are well supported (education, leading wages, advancement training, free meals on shift, scholarships, and more). In addition, they have world-class customer service where employees are trained in service and hospitality. Each employee knows the recipe for customer service: eye contact, smiling, speaking enthusiastically, and staying connected with the customer throughout their visit.
A Brand Promise Is Memorable: A brand promise must be memorable enough to compel employees to use during customer interactions with your brand and for customers to engage with your brand. Memorable brands pique customers' interest, ignite their curiosity, and push the right buttons in customers' hearts and wallets.
A Brand Promise Is Unique: Your brand most likely competes against numerous competitors. Therefore, it's important to identify what makes your brand different in order to build your brand promise to stand out from the crowd. An example is Google's brand promise: "To be the world's number one source of information."
A Brand Promise Is Measurable: For your brand promise to be effective, it needs to be measurable. If you can't define it, you can't measure it, and if you can't measure it, you can't manage it. Try to make it quantifiable by using the following scale: time, emotion, quality, savings, distance. Let's look at a couple of examples:

FedEx: Their brand promise is, "When it absolutely, positively has to be there overnight." If your package arrives in two days instead of overnight, then FedEx has broken its brand promise.
Domino's: Their brand promise is, "Pizza in 30 minutes or it's free." They've recently launched their Carside Delivery 2-Minute Guarantee: order Domino's Carside Delivery online, check in when you arrive, and as soon as your order is ready, a Domino's team member will head to your car in less than two minutes or your next pizza is free.
How To Create A Brand Promise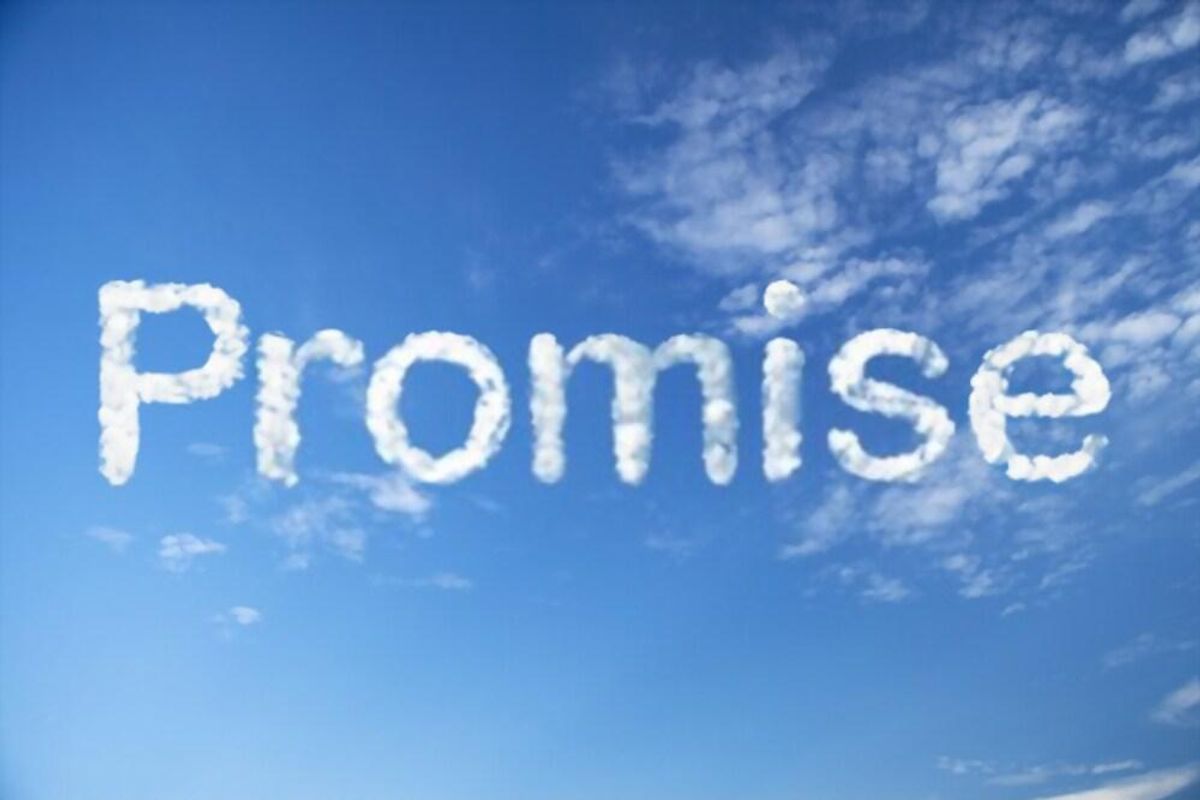 https://samyari.com/what-is-brand-promise-how-do-you-write-a-brand-promise/
Target: Understanding your target audience is critical as this information will define every strategy you execute. The power of your brand relies on your ability to be focused. Check out this step-by-step process on how to target your audience.
Purpose: Knowing the deeper "why" your company or brand exists provides the foundation on which to build everything else. A great brand purpose is the reason for being beyond making a profit. It will always put the consumers first and manifest itself in everything it does. Here's an overview of how to develop your brand purpose.
Unique Selling Proposition: If you are able to start with your unique selling proposition (USP), you'll be able to create a stronger brand promise that connects your brand with your employees and customers. A USP makes a strong first impression with your customers, making it easy for them to purchase your brand over your competitor's. Here is how to create a powerful USP.
Formula: This is the fun part. Bringing all of your insights and analysis together to start brainstorming your brand promise ideas. Here's a tool to help you develop concise and simple statement.
We promise to [how] + target [who] + outcome [what] = Brand Promise
Or
What you do for whom
Honestly, most customers don't know the brand promise of their favorite brands. What they do have is an impression from all the interactions with your brand that tell them what they can expect. An effective brand promise builds trust, reputation, growth, customers, and consistency. Customers know what to expect every time they interact with your brand. Until next time, keep building your brand leadership. You've got this!
From Your Site Articles
Related Articles Around the Web