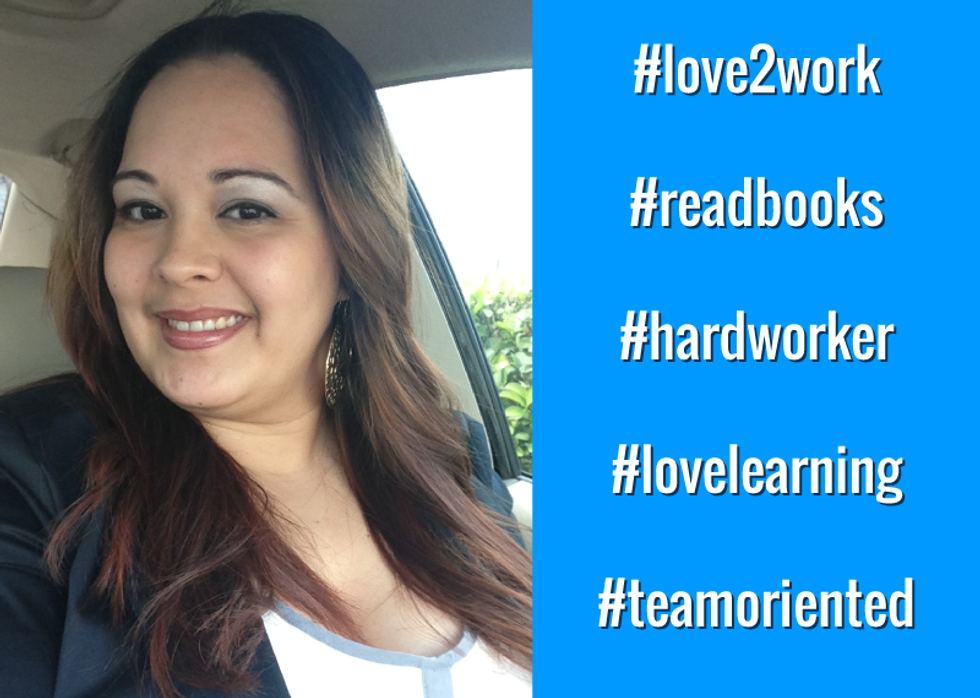 Recruiter Info
Name:
Ely Mercado
Title:
Staffing Supervisor
Email:
elizsaniemercado@gmail.com
LinkedIn:
www.linkedin.com/pub/ely-mercado-sphr/64/b88/b76
Phone:
407-800-2123
Company Info
Company:
JOBi Staffing
Location:
Orlando
Website:
www.jobistaffing.com/
For Job Candidates
Preferred Method To Be Contacted By A Candidate:
Phone
Preferred Process For Following Up On Application:
Call me and we will discuss all
Things That Impress You In A Candidate:
Passion to learn new things, wanting to work with no excuse
Things Candidates Must Include To Be Considered For Job:
Must complete a drug test and background check.
Things That Will Disqualify A Candidate From Getting Considered:
Not passing the pre-employment testing.
Can Candidates Apply For Multiple Positions And Not Get Penalized?:
No
Recruiter's Perspective
What's your favorite quote?
Treat others like you want to be treated.
What do you like to do in your free time?
Read books and spend time with my family.
In a sentence, why do you enjoy working at your company?
I enjoy working for JOBi because we are different. We care and treat our employees like family.
In a sentence, how does your company have fun on a regular basis?
We have fun at JOBi by spending time with each other and giving incentives to our staff.
In a sentence, how would you describe the employees at your company?
Our employees are awesome! They are very family/ team oriented.