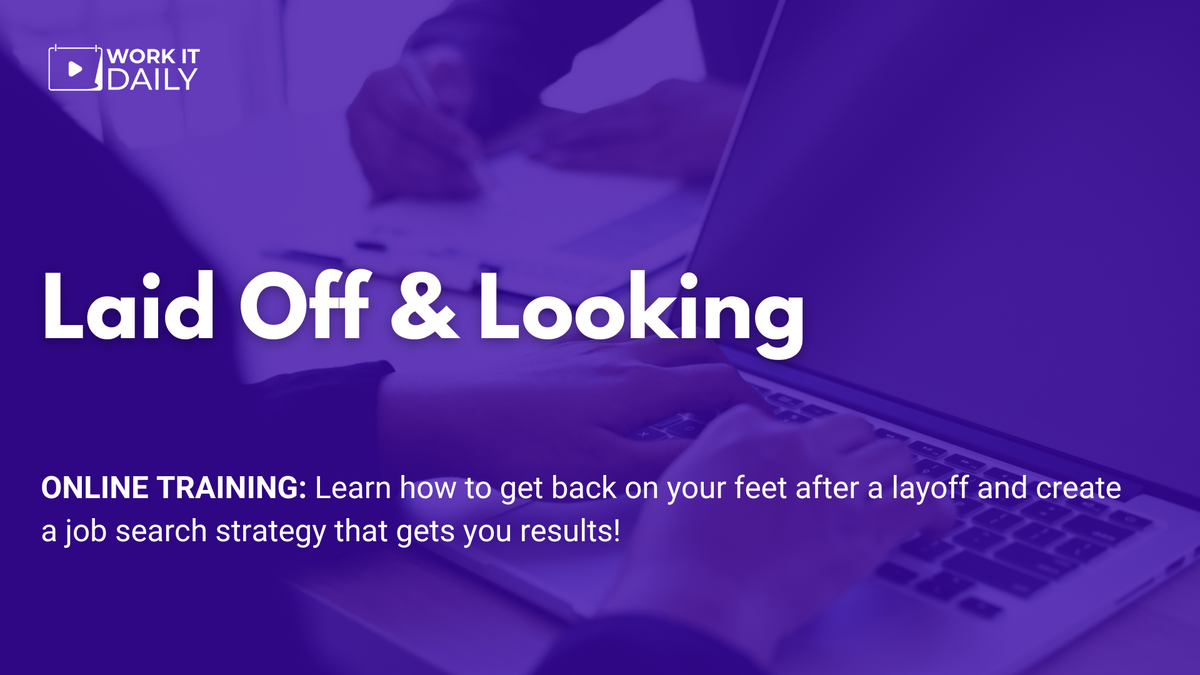 Being fired, laid off, or let go can be a very emotionally taxing and frustrating experience. Your self-confidence is wavering, you're not sure what you're going to do next, and you're not sure how you're ever going to bounce back (especially if you're late in your career). If you're currently unemployed after a layoff, this live event is for you.
It's completely normal to grieve for the loss of your job when you get laid off. But, as difficult as losing your job may seem right now, it can lead to something positive.
Everything happens for a reason. Getting laid off might give you the fresh start you didn't know you needed.
In this training, you'll learn how to:
Get back on your feet after a tough layoff
Create an effective job search strategy that gets you results fast
Stand out as a unique candidate and sell yourself to future employers
Join our CEO, J.T. O'Donnell, and Director of Training Development & Coaching, Christina Burgio, for this live event on Wednesday, September 21st at 12 pm ET.

CAN'T ATTEND LIVE? That's okay. You'll have access to the recording and the workbook after the session!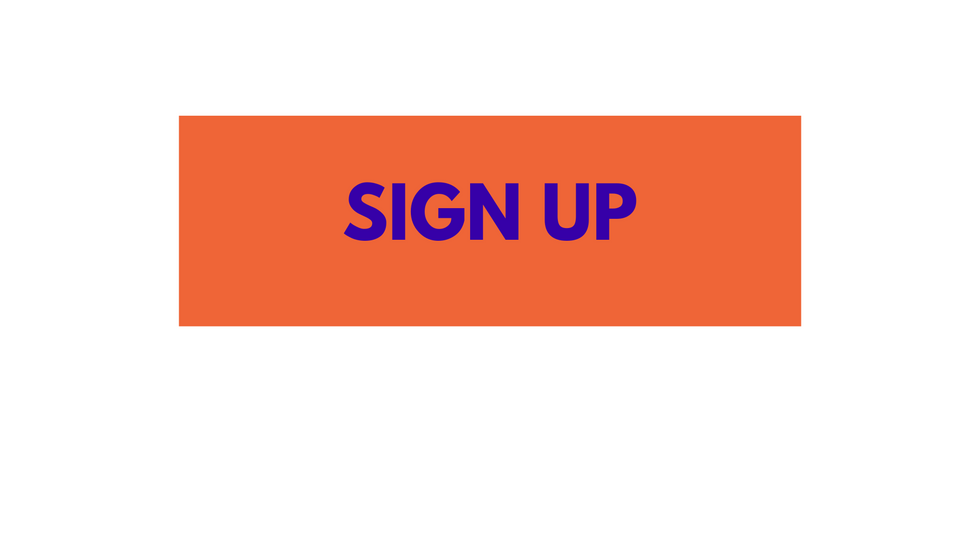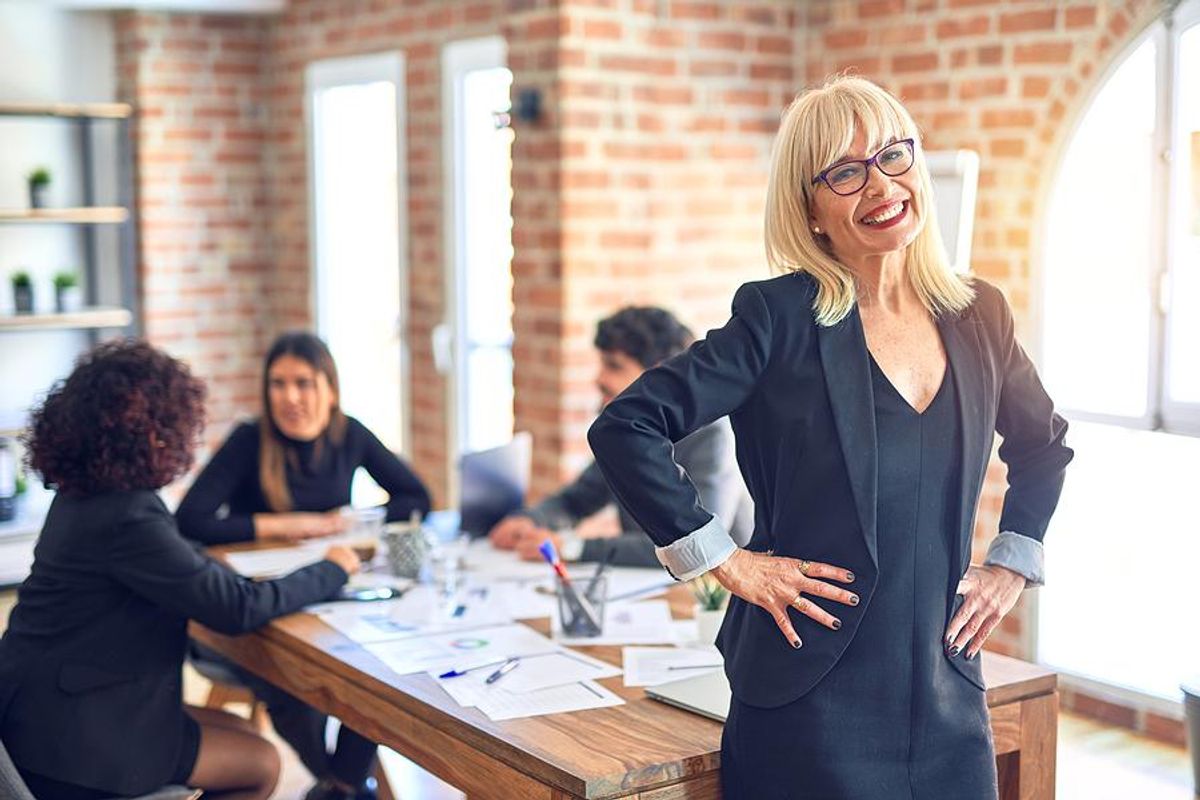 Image from Bigstock
There are misconceptions about every job. And the longer you stay in the same line of work, the more misconceptions you'll hear from those not familiar with what you do. Executives in particular have had many years to discover the misconceptions about their work.
We recently asked our leading executives what the biggest misconception about their job is—to gain some insight about their profession.
Here are their responses...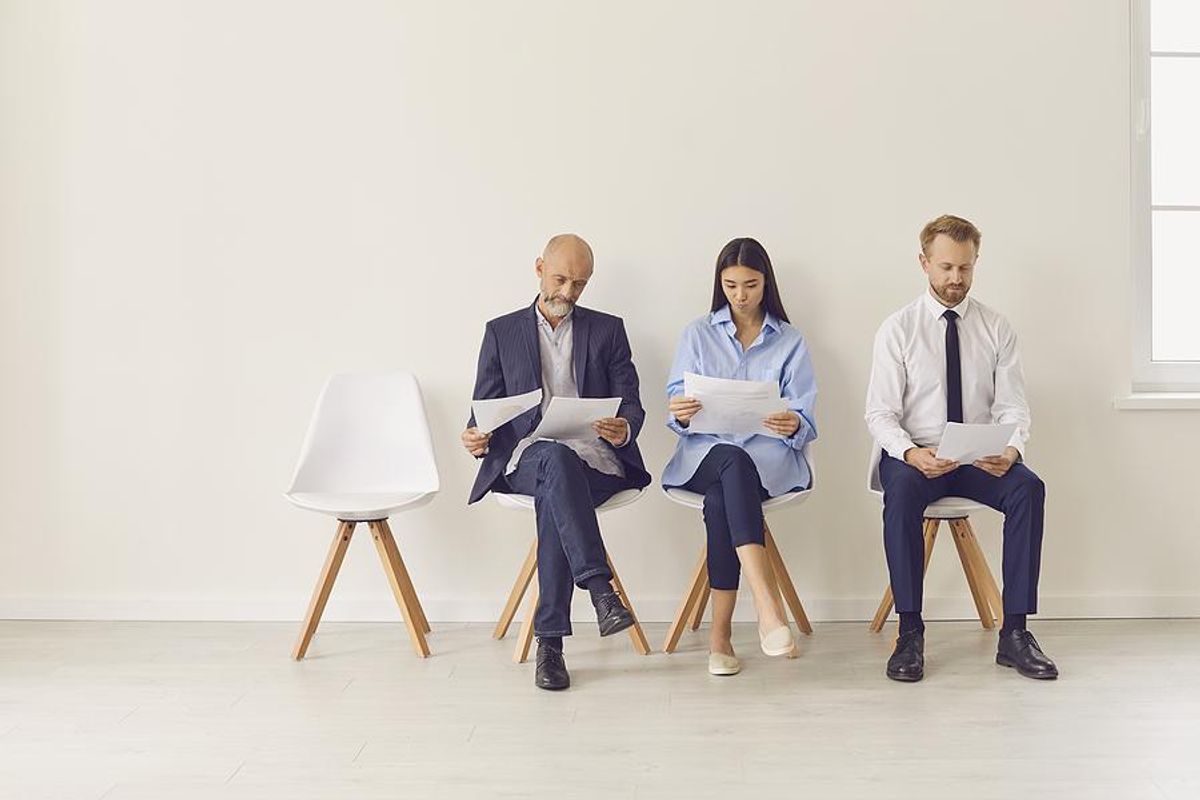 Bigstock
There are three types of job seekers who should be using a staffing company right now. Those job seekers are the career changers, recent grads, and people who have been laid off.
Here's why using a staffing agency is especially beneficial for them, more than the typical job seeker...
A Staffing Agency Can Get You A Job WITHOUT The Extra Steps
As a 20-year career coaching veteran and former staffing industry executive, I can tell you that the secret sauce of working with a staffing agency is that they can get you placed without having to do the extra steps of convincing a company to hire you. They simply put you on assignment.
So, why does that matter?
Well, if you're a career changer, it can be hard to explain why you're making the pivot. Or if you're a recent grad, it can be hard to explain why you don't have any experience. Or if you've been laid off, it can be really hard to explain why you were let go.
For career changers, recent grads, and laid-off professionals, working with a staffing agency can help you get redeployed. And it's always easier to get a job when you have a job.
Working With A Staffing Agency (Like ExpressJobs!) Is Easy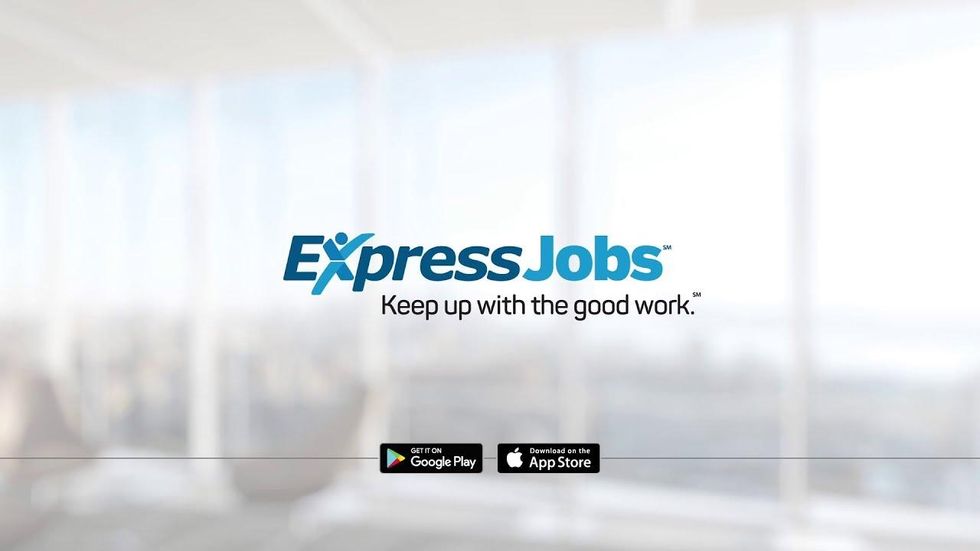 Another great benefit of working with a staffing agency is that it's really easy. All you have to do is download an app like the ExpressJobs app to get started.
After you download the ExpressJobs app, the first thing it'll do is show you all the jobs in your area within a 50-mile radius. Then it lets you refine the search by distance, job title, relevance, etc., allowing you to filter the jobs so you're only seeing the ones you would want to take. Once you filter the jobs, you're then able to select specific jobs and take a closer look—and even send a message to get more information.
Everything you need to work with a staffing agency is in one FREE app!
Honestly, anybody who is struggling to get hired and feels like something is holding them back can really benefit from working with a staffing agency. But in particular, I've found career changers, recent grads, and lay-off victims benefit the most from using staffing agencies, so go check out the ExpressJobs app. It's super easy to use and could really help you land your next job.
Want To Work With A Staffing Agency? Attend This Live Event To Learn More!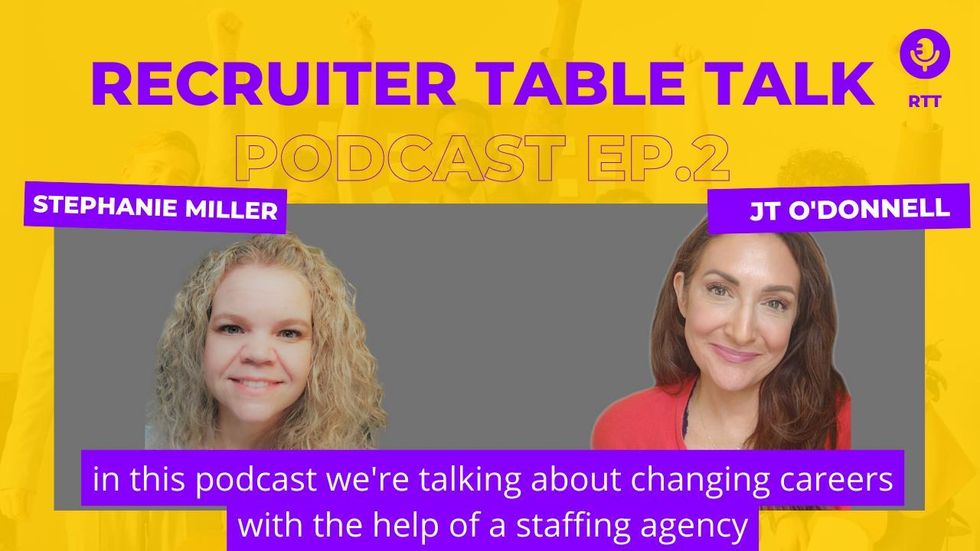 Join us on Wednesday, September 28th at 1:30 pm ET / 10:30 am PT for an in-depth conversation on the power of working with a staffing agency to make your career dreams come true!

ATTEND LIVE EVENT