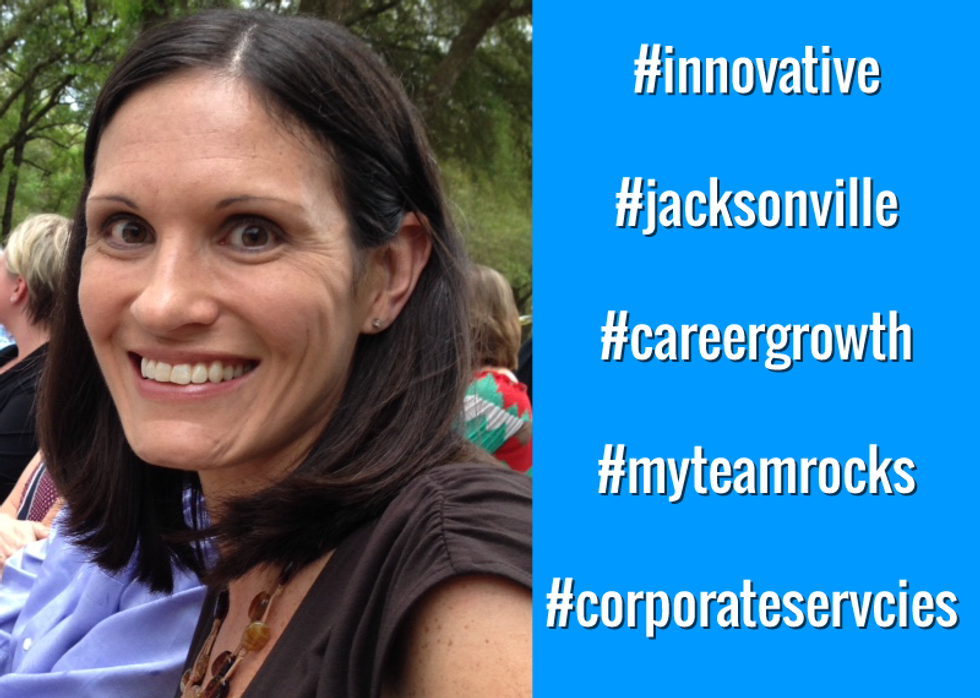 Name:
Erica Carmack
Title:
AVP -
Recruiting
Manager
Email:
erica.carmack@everbank.com
LinkedIn:
https://www.linkedin.com/in/ericacarmack
Company Info
Company:
EverBank
Location:
Jacksonville, FL (Headquarters) and Across US
Website:
www.everbank.com
Careers Page:
about.everbank/careers
LinkedIn:
www.linkedin.com/company/everbank
Twitter:
@EverBankJobs
Facebook:
www.facebook.com/EverBank?fref=ts
For Job Candidates
Preferred Method To Be Contacted By A Candidate:
LinkedIn
Preferred Process For Following Up On Application:
I would be glad to answer any questions you have on your application status or get you in touch with the correct recruiter for this. Please be sure to check your junk mail as well for any communications that may have been missed from our system or recruiters.
Things That Impress You In A Candidate:
Excitement for not only the position, but the company! EverBank has a lot to offer and our website covers a lot about our history. Do your research and come prepared! If you don't meet the qualifications of a position, please do not get discouraged. We have plenty of opportunities opening up daily based on our growth. Create a profile and set up job alerts for immediate notification of new openings matching your talents.
Things Candidates Must Include To Be Considered For Job:
Directly apply online for positions of interest and be sure to review the minimum qualifications. Be sure to check your
resume
and cover letter for any errors before you submit them. If you have questions on the role, contact me!
Things That Will Disqualify A Candidate From Getting Considered:
Not meeting the requirements of the role. Not providing enough information on your resume (leaving off your skills). While we encourage you to apply to all roles of interest, please be sure you do your research and are genuinely interested in the position(s) you apply to. We want to be sure you LOVE your career choice and have a long future with the company.
Can Candidates Apply For Multiple Positions And Not Get Penalized?
Yes
Recruiter's Perspective
What's your favorite quote?
"Today you are you, that is truer than true. There is no one alive who is youer than you." Dr. Seuss
What do you like to do in your free time?
Spend time with family and
friends
, Enjoy the beach (year round), Photography, Attend local events, and Travel
In a sentence, why do you enjoy working at your company?
EverBank allows me to be an expert in my role and to make a difference.
In a sentence, how does your company have fun on a regular basis?
We enjoy laughter daily, celebrate successes, and have great team building events.
In a sentence, how would you describe the employees at your company?
Our associates are innovative and hardworking, providing a great customer experience for clients.