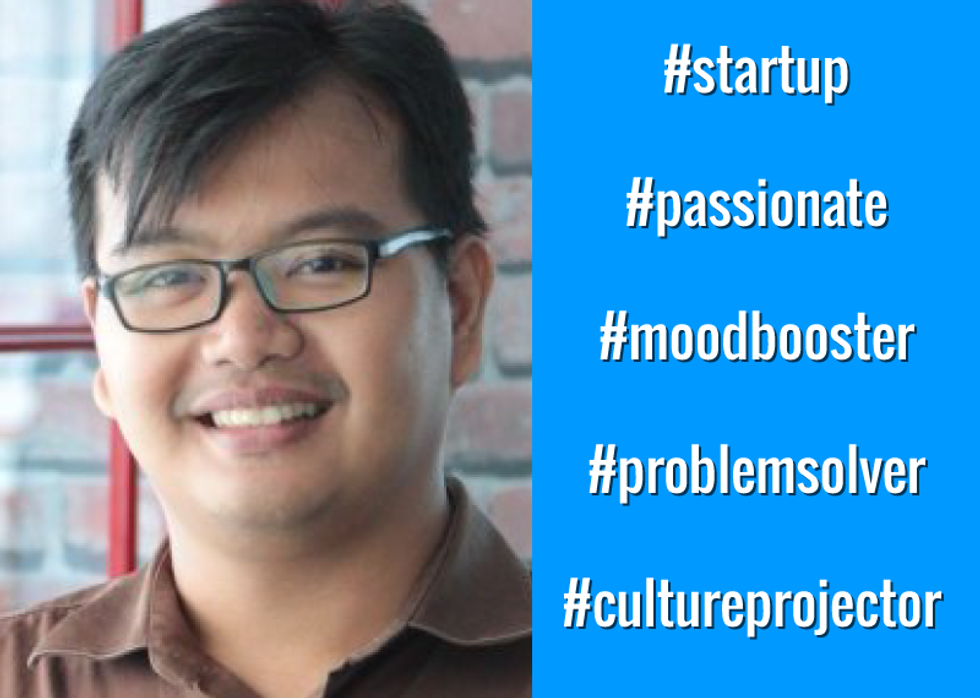 Name:
Erwin Wang
Title:
Talent Pastor
Email:
erwin.wang1985@gmail.com
LinkedIn:
id.linkedin.com/in/wangerwin
Phone:
+628-190-558-7963
Company Info
Company:
Apps Foundry, Pte. Ltd.
Location:
Jakarta, Indonesia
Website:
www.penguin.co.id
For Job Candidates
Preferred Method To Be Contacted By A Candidate:
LinkedIn
Recruiter's Perspective
What's your favorite quote?
I'm not working...I'm playing! This is not an
office
, this is my playground!
What do you like to do in your free time?
Console Gaming, Music, and Books
In a sentence, why do you enjoy working at your company?
A perfect synergy of growth between career and personal life
In a sentence, how would you describe the employees at your company?
We don't have employees...We have partners.