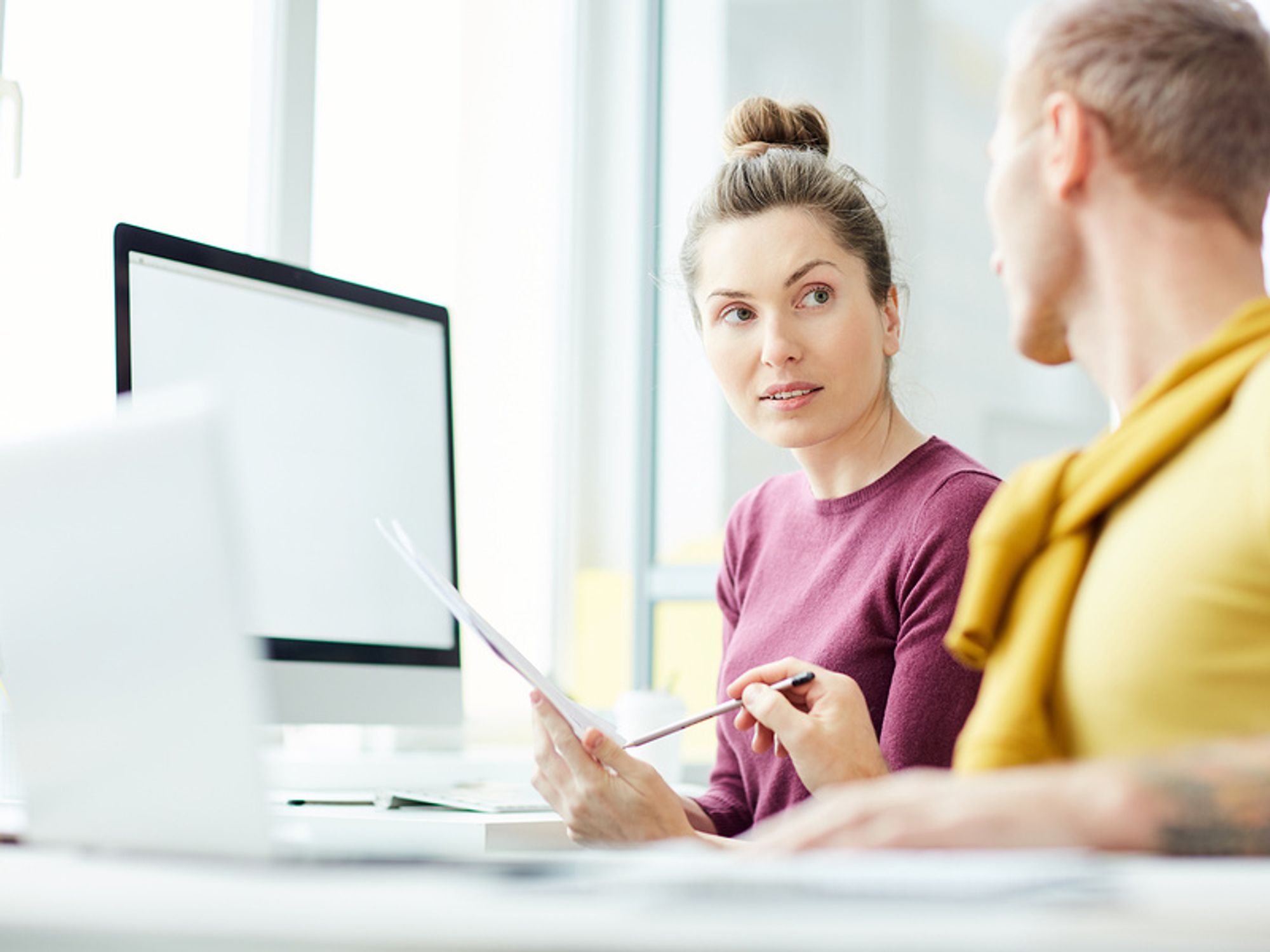 Bigstock
I'm the first person to admit I'm a control freak. It's not like I can hide it anyway. If you've known me for even a short period of time, chances are you've seen me in action. And no, I'm not proud. Being a control freak isn't a good thing. In fact, some might call it downright annoying.
I used to make excuses for it: "I can't help it!" I'd say. "That's just the way I am!"
But, ya know what? That's not altogether true.
I know when I'm being overly controlling. I feel it. Just like an alcoholic yearns for one more drink, I crave control in any situation. I see myself jumping in, taking charge, directing the flow of traffic. It's cringe-worthy at times. And yet, I just continue to do it.
So recently, I decided to take control (release control) of the situation by exploring the causes and creating strategies for how I can improve my behavior. If you're in a similar boat, I encourage you to do the same. After all, being a control freak is even less likable than it sounds.
Why Am I Such A Control Freak?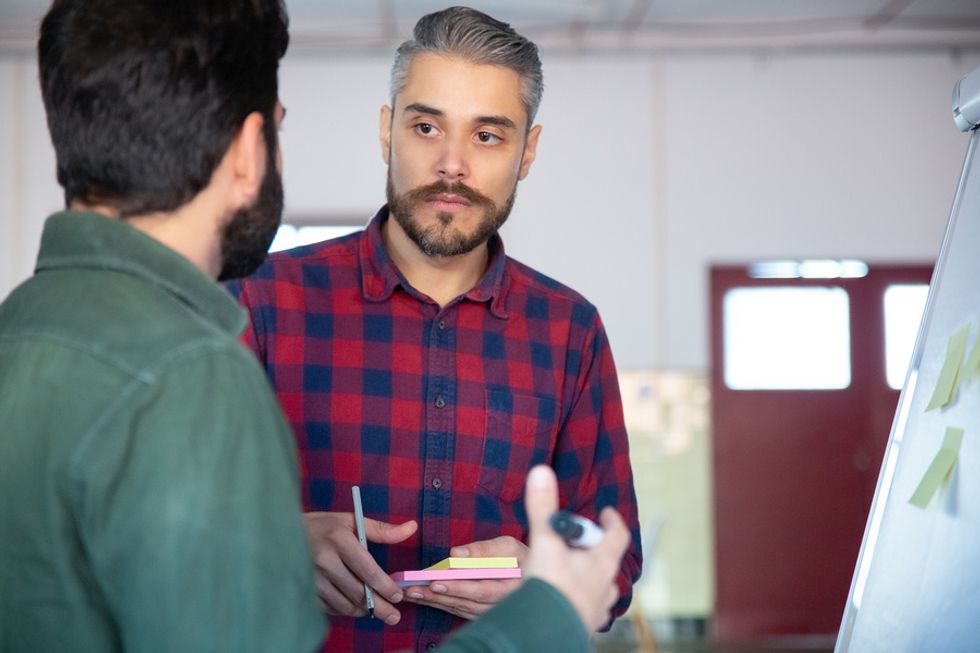 Bigstock
So, is there a reason for this kind of character trait? (Note: we're not going to call it a "flaw." It's just a thing that could be improved, okay?) Where does it come from?
After a little research (and some self-reflection), I've discovered that most control issues stem from a few things.
See if any of the following statements ring true for you:
I have incredibly high standards and I don't trust others to uphold them.
I have high anxiety and taking a leadership role makes me feel more comfortable and calm.
I have a fear of disorganization, failure, and chaos. If I'm in control and bad things happen, it's my own fault. And I trust myself more than others to keep the bad stuff away.
I have a love of the spotlight. By taking control, I often get all the credit or appreciation for a job well done.
I have a big ego. I like to be in a position to show off my skills.
I like to feel needed. Being the one in control makes my presence seem more important.
Obviously, the items on this list aren't very flattering. Don't worry; no judgment here.
It's also pretty easy to see that these issues might cause some problems.
What's Wrong With It?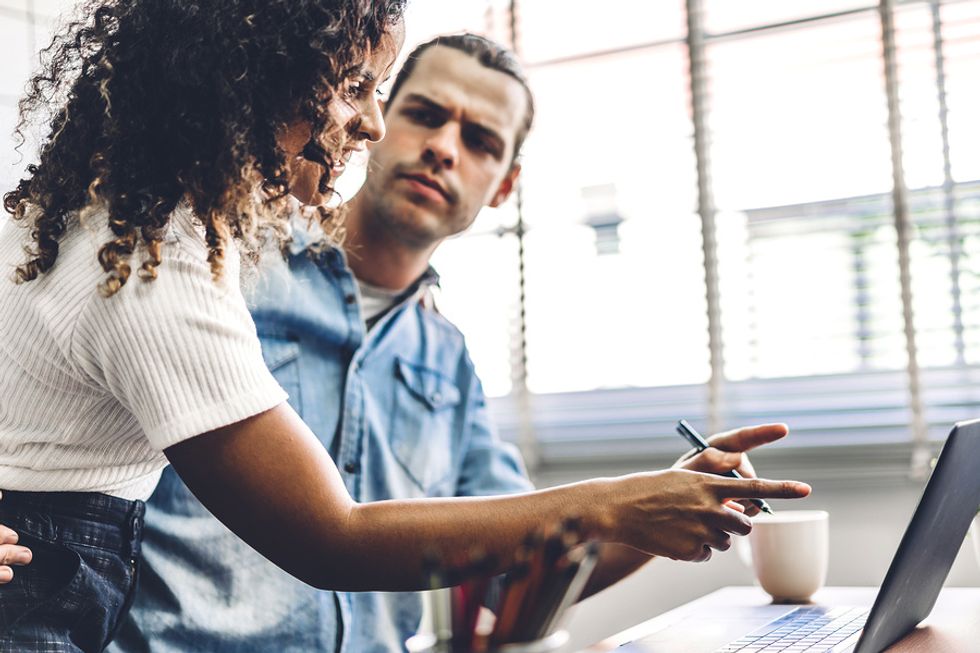 Bigstock
I used to tell myself that being a control freak wasn't such a big deal. Only, it is. And here's why:
1. It Can Seriously Damage Your Relationships
Think about it: When you try to control every situation, even if it's not your intention, others start to worry that you don't trust them. They also get sick of following your lead. You may notice friends and family starting to pull away from you, getting irritated or exasperated. Or perhaps they've simply given up and accepted you're the one who gets control. That's not really fair to them and, ultimately, they could end up resenting you for it.
2. It Can Cause You Emotional, Mental, And Physical Stress
And most of the time, it's completely unnecessary! When we always feel like we have to be in control of the world around us every second of every day, we're adding a tremendous amount of pressure to our lives. We do it to ourselves and it's just not healthy.
So, What Can I Do?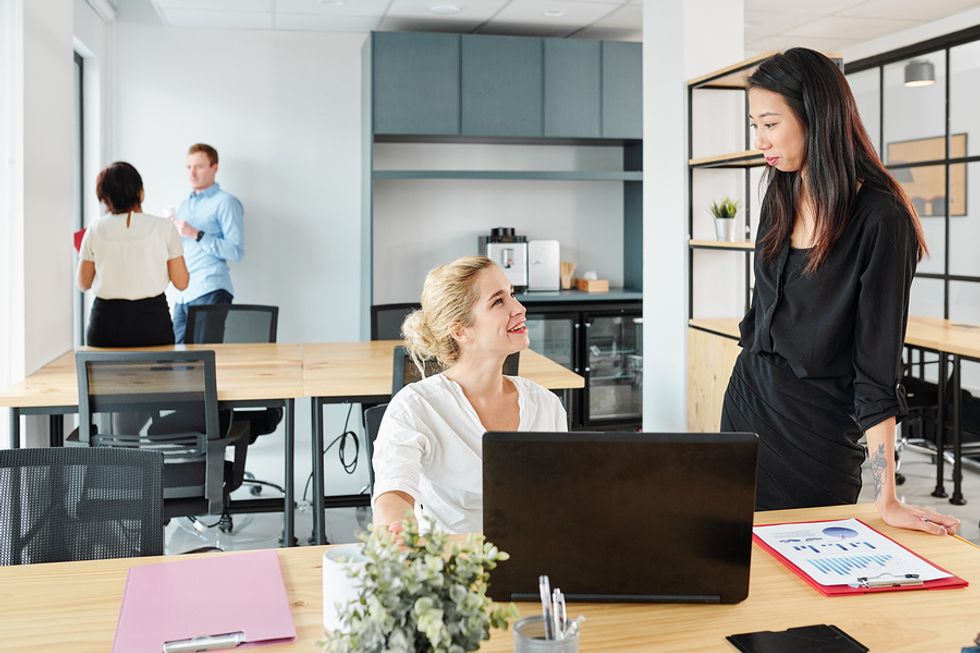 Bigstock
If you're a control freak (like me), I have a few suggestions. These come from personal experience so trust me when I tell you they work. They're not all easy to do, but if you're dedicated to making a change, this is a great place to start.
1. Let Go Of Your Ego
Take yourself down a notch. You're great, but so are others. You have to share the spotlight and let others use their skills. Believe it or not, you're not the best at everything.
2. Delegate To Others
Start small. Train people how to do things if they aren't familiar. See what it feels like to rely on others to do the work. And enjoy how good it feels to watch them blossom with the added confidence you've shown in them.
3. Acknowledge You Can't Control Everything
Give yourself a break and learn to go with the flow now and again. Once you see everything works out just fine without your intervention, you'll get more comfortable with the idea.
4. Completely Give Up Control In One Small Area Of Your Life
Make a conscious decision to completely give up control in one small area of your life. Maybe you'll let others decide what's for dinner. Maybe you'll go on vacation without planning a single excursion. Maybe you'll just take a walk without knowing where you're going. Whatever you choose, let the circumstances and people around you take the lead. Bite your tongue, sit back, and relax. You're a passenger. Enjoy the view.
Now, it's worth mentioning control isn't always a horrible thing. It's wonderful to take control at times, show off your leadership abilities and your decisive point-of-view. But there's a point where it goes too far. Put yourself in check regularly.
And, if you're constantly being told that you're a control freak, don't just write it off as an inescapable character trait. Take a few proactive steps to share the spotlight and hand the reins to someone else. Everyone, even you, will be better for it.
Do you need help taking control of your career?
We'd love it if you joined our FREE community. It's a private, online platform where workers, just like you, are coming together to learn and grow into powerful Workplace Renegades. More importantly, we have tons of resources inside our community that can help you enhance your career.
It's time to find work that makes you feel happy, satisfied, and fulfilled. Join our FREE community today to finally become an empowered business-of-one!
This article was originally published at an earlier date.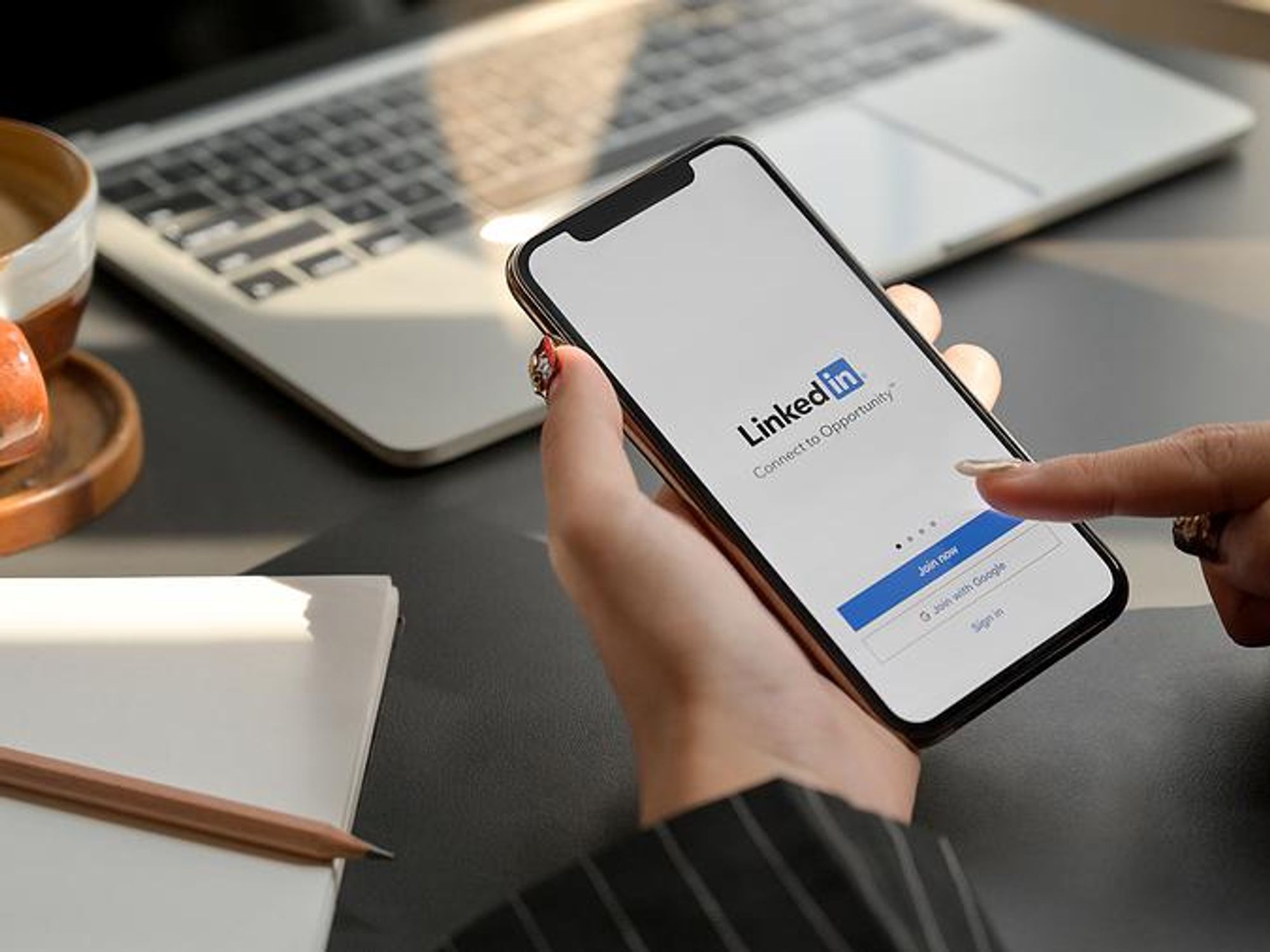 Bigstock
These days it's not just your resume that's reviewed for your credentials and experience. LinkedIn is now a critical part of your job search as the majority of employers will look for you there.
Your LinkedIn profile is also an important tool and an important part of your job search strategy. Your LinkedIn profile may be promoted on the signature of your email address, your website, your blog, and business cards. It should also be added to your resume as an additional resource employers can go to in order to scope out your experience, knowledge, skills, and connections.
6 Steps To Personalizing Your LinkedIn URL
One of the most important things you can do for job search success is personalize your LinkedIn URL. By default, when you set up your profile on LinkedIn, you are given a URL for your public profile that may look like this:
http://www.linkedin.com/pub/firstname-lastname/23654
This URL above is a temporary LinkedIn ID. A temporary LinkedIn ID typically has /pub/ and numbers that follow it. Personalize your LinkedIn URL to something that is more memorable.
For instance:
www.linkedin.com/in/don-goodman-job-expert/
Changing your default public profile URL to a personalized one is simple and takes only a few clicks of a button.
Here are the easy steps you can take to personalize your LinkedIn URL:
Sign in to LinkedIn and click "View Profile."
Click the edit icon to edit your intro.
Scroll down to the contact info section. Click on "Edit contact info" and then click on your profile URL. You'll be redirected to the settings page where you can change your public profile.
Click the edit icon next to your public profile URL (under "Edit your custom URL").
In the text box, edit the last part of your public URL.
Click "Save."
You now have a personalized LinkedIn URL that can be used to further promote your experience, knowledge, and skills for job opportunities!
Your new personalized LinkedIn URL should be your name or some variant related to your profession or field of work. If you have a common name, then try to add something that defines you. In my case, there are a number of Don Goodmans so I use "don-goodman-job-expert."
Keep in mind when creating your personalized LinkedIn URL to make it something timeless. You know using your name is a safe bet and you likely won't have to make changes to it in the future. While you are allowed to change your URL at any time, LinkedIn will not redirect anyone clicking on an old URL you have created previously.
Creating a personalized LinkedIn URL allows you to enhance your personal brand. It is particularly helpful to use on your resume. Resumes have limitations on the type and depth of information you can offer, so when you can include your LinkedIn URL, employers have the opportunity to learn much more about you through recommendations received, skills and expertise, endorsements, and other information that's available on your LinkedIn profile!
Need more help optimizing your LinkedIn profile?
We'd love it if you joined our FREE community. It's a private, online platform where workers, just like you, are coming together to learn and grow into powerful Workplace Renegades. More importantly, we have tons of resources inside our community that can help you optimize your LinkedIn profile—the right way.
Join our FREE community to start improving your LinkedIn profile today!
This article was originally published at an earlier date.