Are You Making False Promises?
September 21, 2012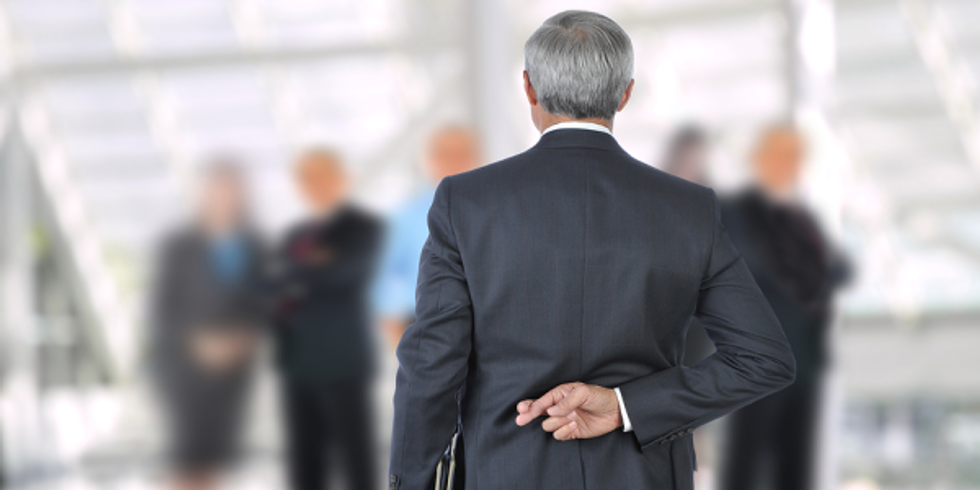 I read this short yet impactful post on the
power of brand
recently and I immediately thought, "How many of my
CareerHMO
members truly understand their personal brand is a promise?" And then I thought, "How many of them are making false promises?" The reality is many of us talk a good game, but are we showcasing our brand in a way that proves we can deliver?
You Are a Business-of-One With...
... a focus on customer service. Right? Each of us is a business-of-one that wants to stay in business by earning an income. Well, the income is paid by our clients (a.k.a. employers). If we want to keep the clients happy, we need to do what this post suggests: Provide exceptional customer service that exceeds expectations time and again. If you are looking for a new job right now, ask yourself: How do I prove to potential employers that they will get more than they bargained for - guaranteed? If you can't answer that with clear examples of accomplishments that prove you can do what they need you to do, your brand could be perceived as potentially making weak, or even worse, false promises.
Actions Really Do Speak Louder Than Words
My favorite part of the post is the last paragraph which says:
"So what is the power of brand? It is the power to be uniquely understood, appreciated, and valued by consumers in a world of ever-expanding choice. And that is a power far beyond mere words."
Employers have so many people to choose from when it comes time to hire for their open positions. If you want to land that coveted role, you must be uniquely understood, appreciated and valued by the hiring manager. That means knowing your customer inside and out, working hard to build a rapport with them, and focusing your brand specifically on how you can make their lives better/easier. Which means, you need to show them through your actions what you can do. What have you done today to show employers you are right for them? How are you taking action in your job search to show your uniqueness? If you can't answer these questions, then it's time to work with a career coach inside CareerHMO. Let your career coach strategize with you on ways to make your brand better. As the article points out, brands aren't static. Which means, you need to regularly tweak your brand to keep it current. That's what CareerHMO is for - to help you improve that brand each and every day.
Your Next Step
School teaches you everything except how to get the job. You must invest time in learning the right way to job search. I just finished four new training videos for you - they're all about executing an easier job search in this economy. My videos are completely free and I'm confident you're going to find them useful. The link to access the first one is below.
WATCH VIDEO NOW ►
Photo Credit: Shutterstock