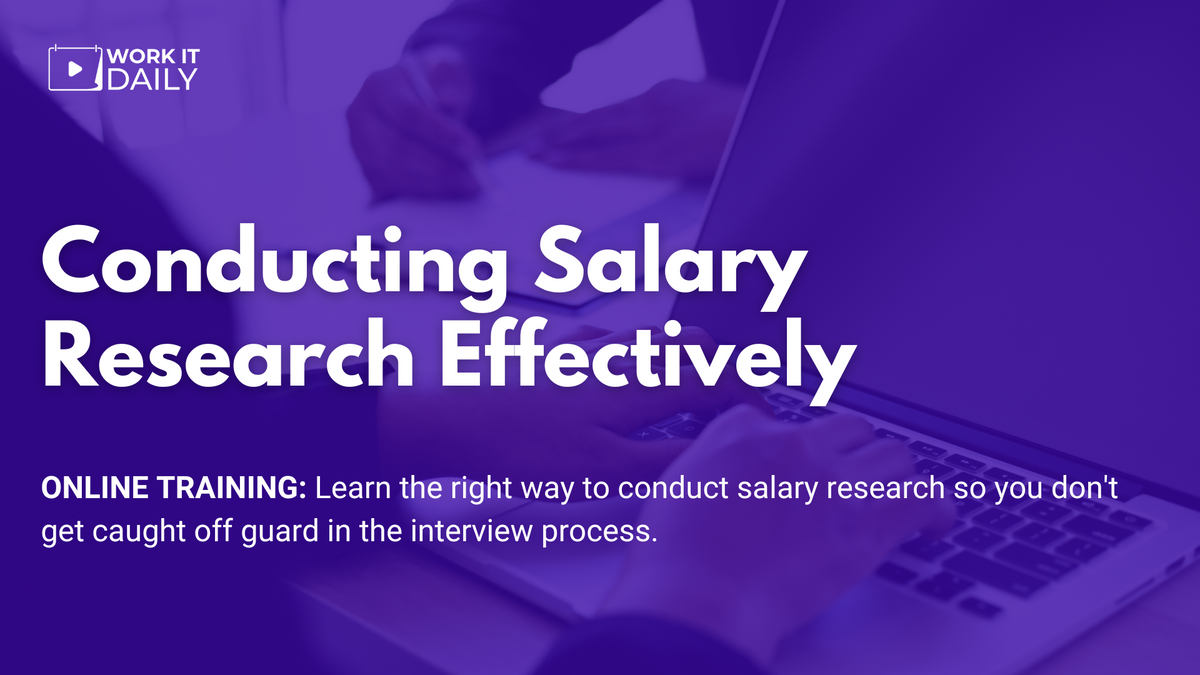 Have you interviewed for a job and got caught off guard with the salary question? Do you struggle to identify a reasonable salary range that you feel comfortable with? If so, we're here to show you the right way to conduct salary research!
These days, the hiring manager or recruiter will most likely ask about your salary expectations in the first or early round of the interview process. If you aren't ready for this conversation, it can make you look unprepared, diffident, or worse….costing you the entire job opportunity.
So, let's show you how to avoid that and talk about your desired salary with confidence!
In this training, you'll learn how to:
Figure out the correct sites to explore while doing salary research
Identify the tools you need to figure out your market value
Choose a salary range that you feel comfortable with
Join our CEO, J.T. O'Donnell, and Director of Training Development & Coaching, Christina Burgio, for this live event on Wednesday, September 28th at 12 pm ET.

CAN'T ATTEND LIVE? That's okay. You'll have access to the recording and the workbook after the session!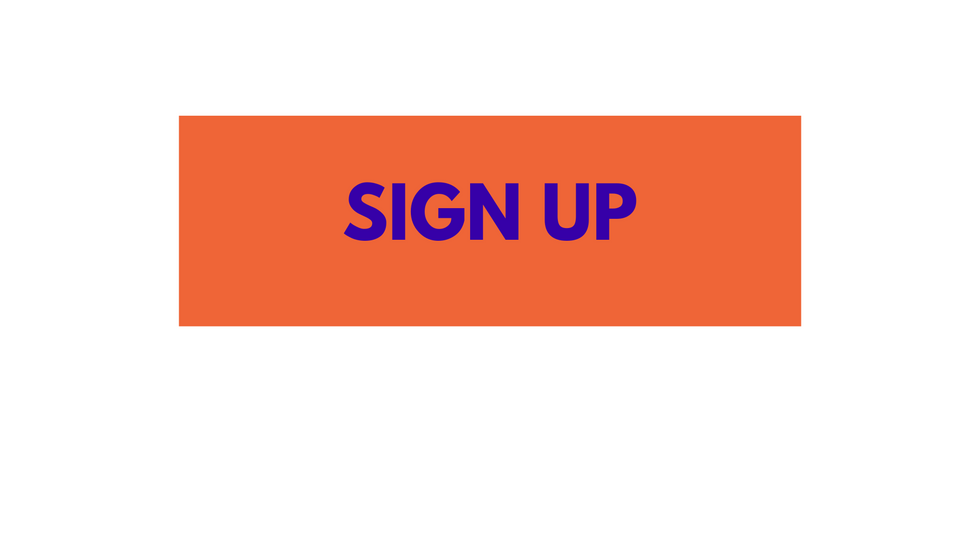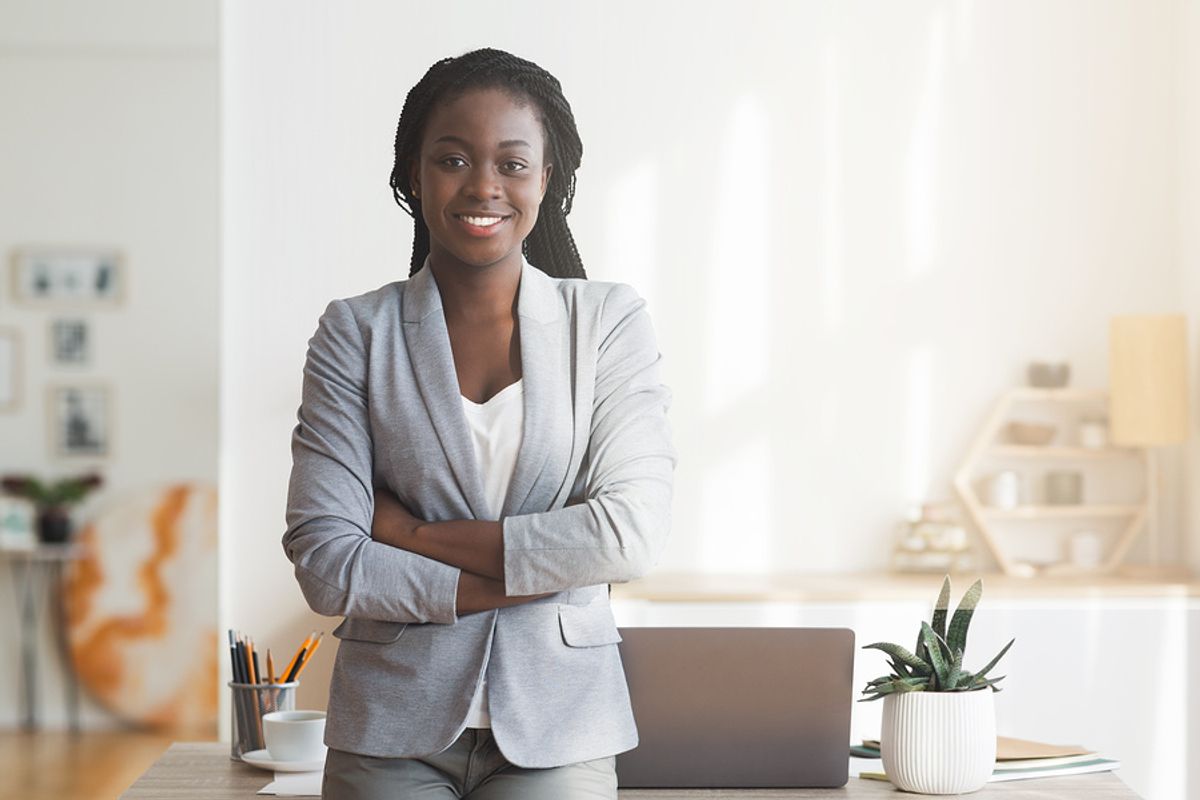 Bigstock
During times of crisis, many companies are forced to cut costs drastically, resulting in mass layoffs and hiring freezes. If the company isn't making money (or worse, is losing money), it can't afford to keep paying all of its employees.
If you're worried your job might be in jeopardy, it's important to get crystal clear on your ROI. As an employee, you need to ask yourself, "Am I saving or making the company money?"
Employees who save or make their company money are often viewed as "indispensable" and won't be let go even during hard times.
Want to save your job? Here are some tips to help you stay employed during a recession:
Show Them You're A Money-Maker (Or Saver)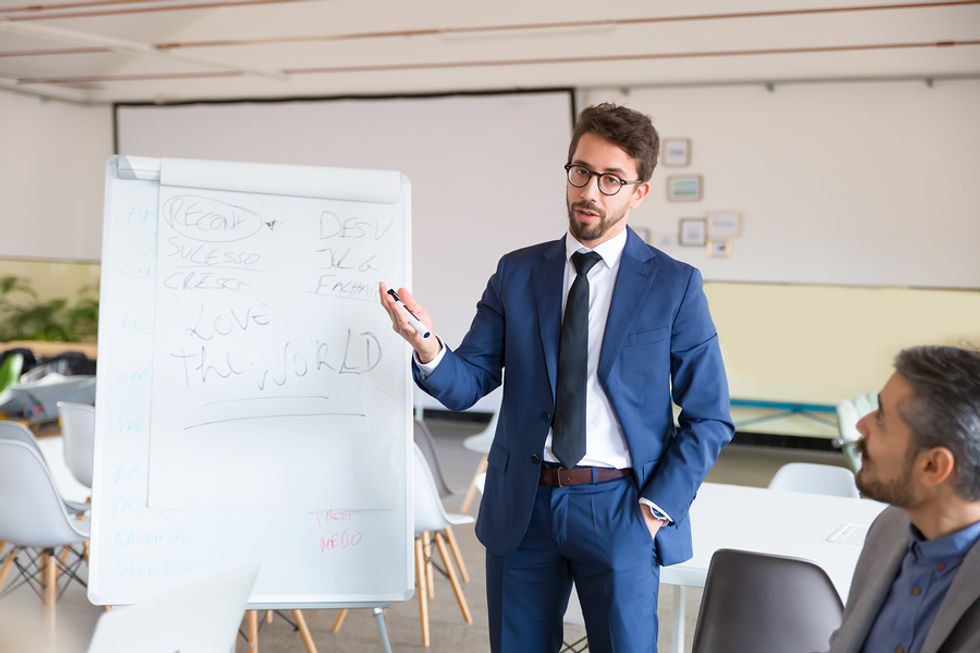 Bigstock
Many companies are forced to cut costs during challenging or slow periods. If the company isn't making money, it's losing money. As an employee, you need to be able to justify the cost of your employment if you want to keep your job. What kind of return on investment can your employer expect?
Think about the main function of your job. Are you bringing in money in some way, shape, or form? For example, an email marketer impacts the bottom line by promoting products to gain new customers and bring back older customers. Or are you saving money somehow? For example, if you work in operations, you're probably in charge of making processes more efficient so less time and money is spent on them.
It might not be obvious at first, but a company wouldn't hire you if your role wasn't helping them move the needle in some way. If you can identify where you truly impact the bottom line and focus on those activities, you'll increase your chances of keeping your job.
Maximize Efficiency And Output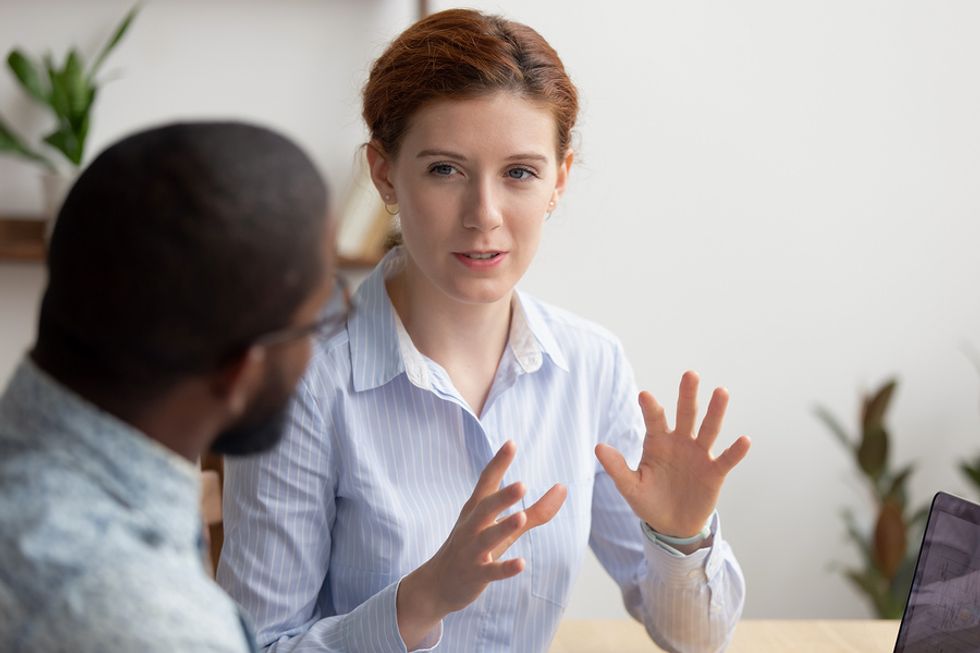 Bigstock
During uncertain times, you need to be prepared to add more to your plate since there will likely be layoffs and hiring freezes. Is it going to be overwhelming? Yes. But, in times like these, you need to figure out how to be as efficient as possible to get everything done in order to add value (and stay sane).
So make sure you're prioritizing effectively, focusing on high-payoff activities that move the needle, and closing down any distractions that could keep you from getting your work done. Make a list of your daily, weekly, and monthly tasks/projects, figure out your time sucks, and talk to your manager to make sure you're prioritizing the right things.
Get Clear On Your Expectations From Your Manager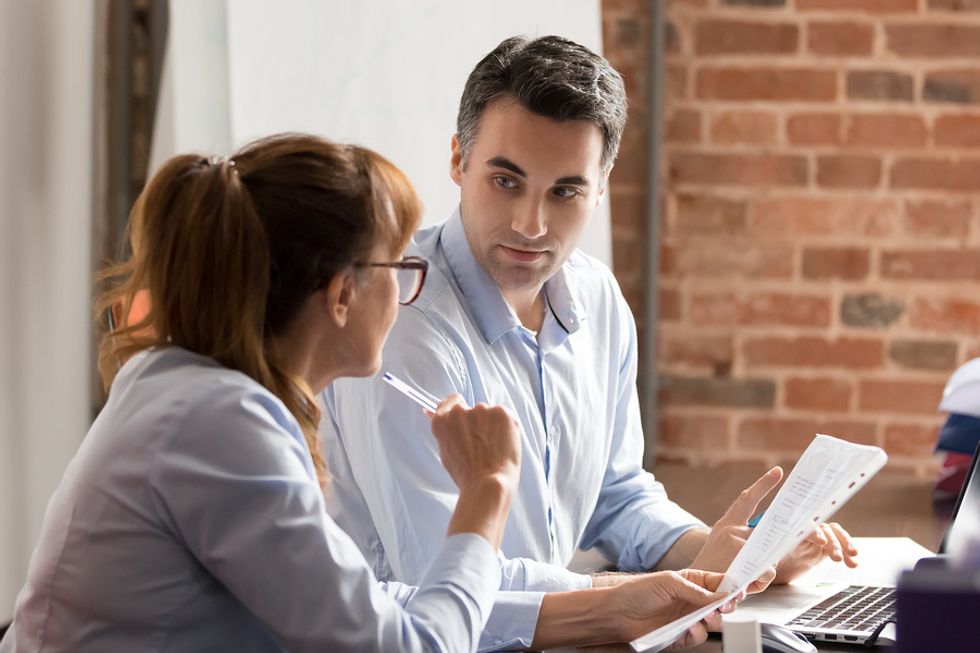 Bigstock
It might be time to check in with your manager to make sure you're both on the same page in terms of what you should be doing. There might be changes that will impact you, your boss, or your team, so make sure to touch base. During times of high stress, you might be expected to do more with less (or in less time).
Also, if your manager needs extra help, take things off their plate. Show them you're willing to go above and beyond during challenging times (without complaining) to make their life easier. Demonstrate that you're an asset to your team, not a liability.
Even if you're a high-performer in your organization, there's always a chance that you'll be part of a mass layoff. When a company is going through hard financial times, it will be forced to cut costs and let employees go in order to survive. The good news is that, by following the tips above, you can greatly reduce your chances of getting laid off.
So, remember this advice—and good luck!
Need more help in your career?
We'd love it if you signed up for Work It Daily's Power Hour Event Subscription! Get your career questions answered in our next live event!
This article was originally published at an earlier date.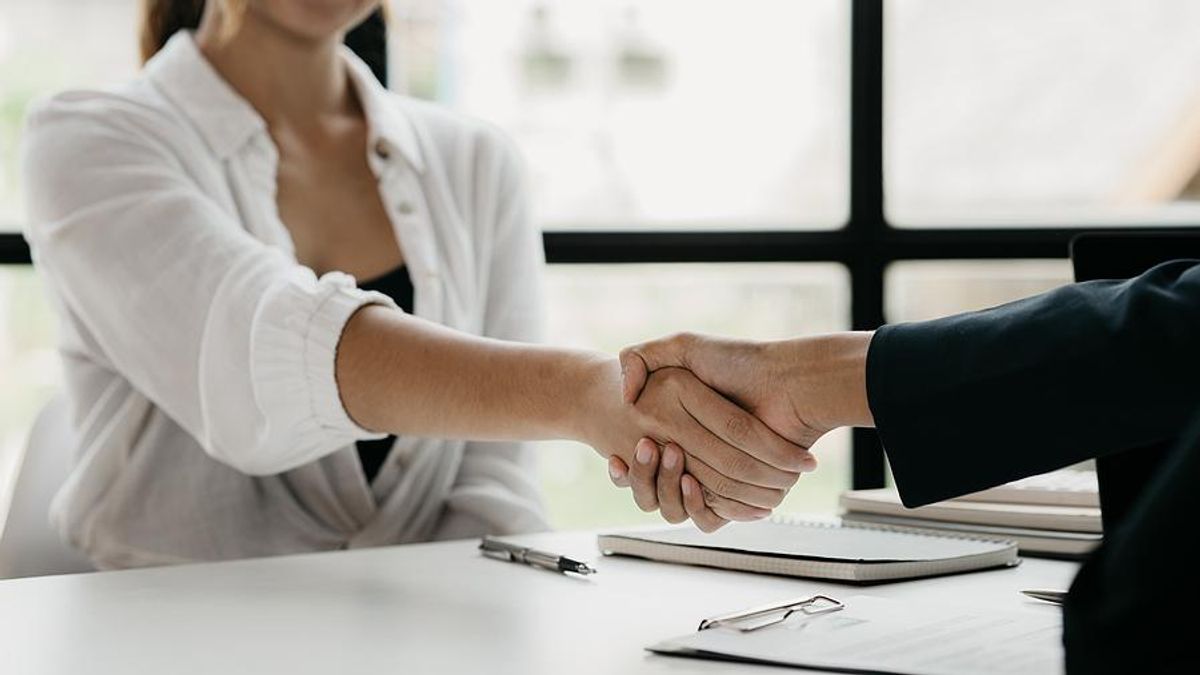 Bigstock
Are you thinking of using contingency recruiting to find your next hire? Let's look at 10 reasons why you might want to avoid doing so...
A new client of mine, a VP of accounting, came to us after a terrible experience with a contingency firm. His company was in desperate need of hiring a corporate financial analyst. The recruiter from the contingency firm contacted the VP claiming they had the perfect candidate who was immediately available. The VP agreed to interview the candidate, only to waste everyone's time. The candidate did poorly in the interview, and the VP was shocked that they sent him someone so ill-prepared and ill-fitted for the role. As a result, he and his firm decided to start over to find a new recruiting company—and that's how he found me!
As a former and recovering contingency recruiter, I knew exactly what happened to him and offered to explain the behind-the-scenes process contingency teams use. Here are the 10 things you should know before using a contingency agency:
What To Know About Contingency Recruiting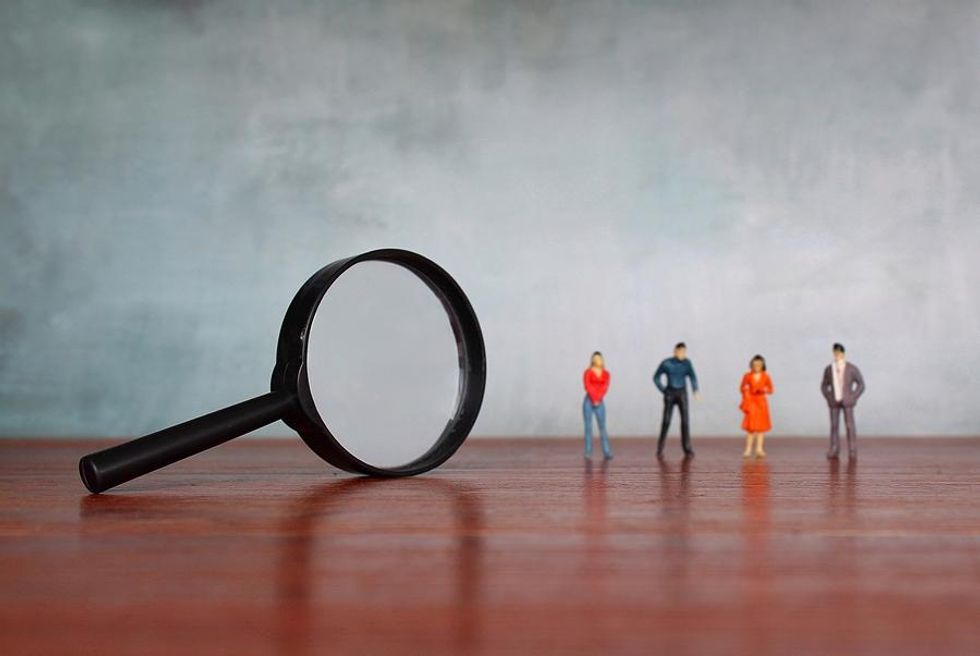 Bigstock
It's a great job market. Most of us veterans have never seen such a rich, robust market with so much demand and high salaries. Accounting and finance professionals have never been in so much demand and not for this long before.
Contingency recruiters are commission based and don't earn a commission until their candidate is hired.
Contingency recruiters negotiate their fees which are based on salaries. The higher the fee is, and the higher the salary is, makes a very healthy commission!
The contingency recruiter represents the candidate first. Yes, that is right. They will present the candidate to many clients to get them hired to make their commission, and the ideal is a high fee with a high salary.
A contingency recruiter generally interviews the candidates, but the depth varies because they don't want to spend too much time working for free.
Contingency recruiters work alongside a team and compete against their team.
With so many positions to fill quickly, contingency recruiters don't want to spend time on a challenging role and a low fee and salary.
A contingency recruiter usually does not spend a lot of time asking the client questions about the position. They don't often understand the position and may not send the right candidates, if any at all. Remember they are working for free.
If you don't want to receive many resumes, then agree to a low fee.
If you only want candidates that are actively looking, then work with a contingency recruiter. Don't expect they will cold-call recruit passive candidates because they don't want to do much work for free.
After explaining all this to the VP, he seemed happy to have an approach that involved sourcing passive, qualified candidates. He also understood the financial benefits of investing in recruiting based on billable time instead of the outdated and expensive percentage of salary fee structure. In short, he realized we were set up to be an extension of his team and focused on his best interest—which is just one of the multiple benefits of my company being an agnostic partner in the hiring process.
I should also mention that we provided him with a talent pipeline so that in the event he needed to hire another person in the same role, he could do so without being billed again, unlike a contingency recruiter who would require another large lump sum for an additional placement.
The VP now understood what many come to realize about contingency recruiting: it's a broken model that is overpriced and ineffective.

If you'd like to learn more about the cost-effective way we can help you find the right senior-level talent, please contact me at sgrace@duffygroup.com.