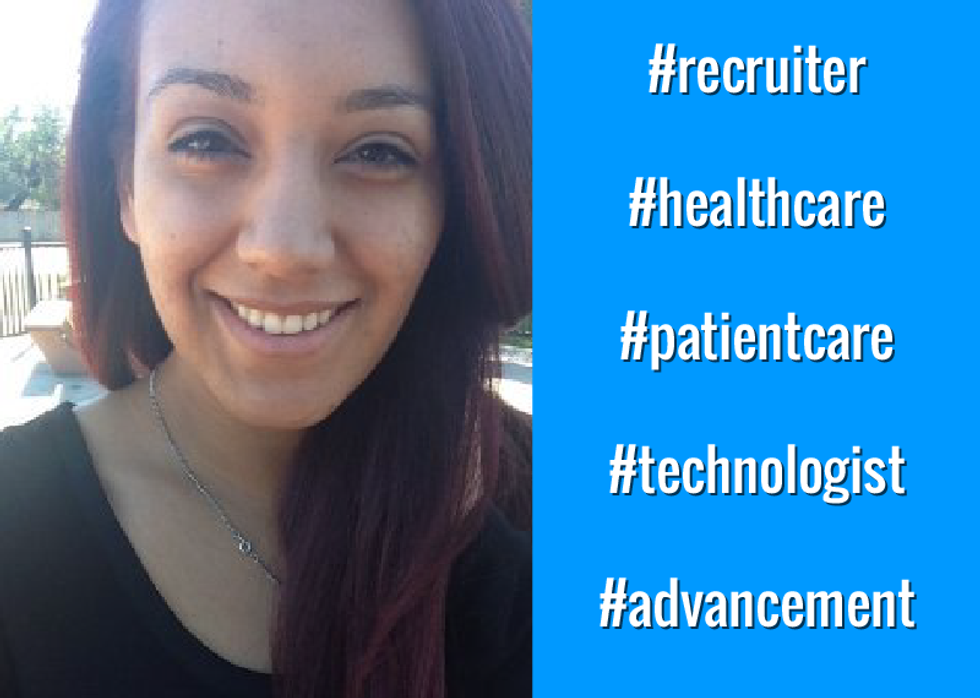 Name:
Gabriela Guido
Title:
Regional Recruiter
Email:
Gabriela.Guido@Radnet.com
LinkedIn:
https://www.linkedin.com/in/gabriela-guido-40a66680
Phone:
310-966-8543
Company Info
Company:
RadNet Management, Inc
Location:
All Locations
Website:
www.radnet.com
Careers Page:
www.radnet.com/about-radnet/careers
LinkedIn:
www.linkedin.com/company/radnet
Facebook:
www.facebook.com/RadNetInc
For Job Candidates
Preferred Method To Be Contacted By A Candidate:
Email
Preferred Process For Following Up On Application:
Applicants are welcomed to
follow up
by email to confirm their resumes have been received.
Things That Impress You In A Candidate:
Confidence
in their work and caring about patients care and safety above all.
Things Candidates Must Include To Be Considered For Job:
Candidates must include their work history, education, and licenses, permits and/or certifications held related to the position.
Things That Will Disqualify A Candidate From Getting Considered:
Not having the necessary experience or the required licenses, permits or certifications relative to the position.
Can Candidates Apply For Multiple Positions And Not Get Penalized?:
Yes
Recruiter's Perspective
What's your favorite quote?
"I remind myself every morning: Nothing I say this day will teach me anything. So if I'm going to learn, I must do it by listening." - Larry King
What do you like to do in your free time?
In my free time I enjoy spending time with my
friends
and family at the beach or the park.
In a sentence, why do you enjoy working at your company?
I enjoy working at RadNet because they offer a good working environment, opportunity for growth, and a great company culture.
In a sentence, how does your company have fun on a regular basis?
We joke around and laugh a lot, we also do team bonding events.
In a sentence, how would you describe the employees at your company?
I would describe the employees at RadNet as down to earth, friendly, and each is great at what they do!