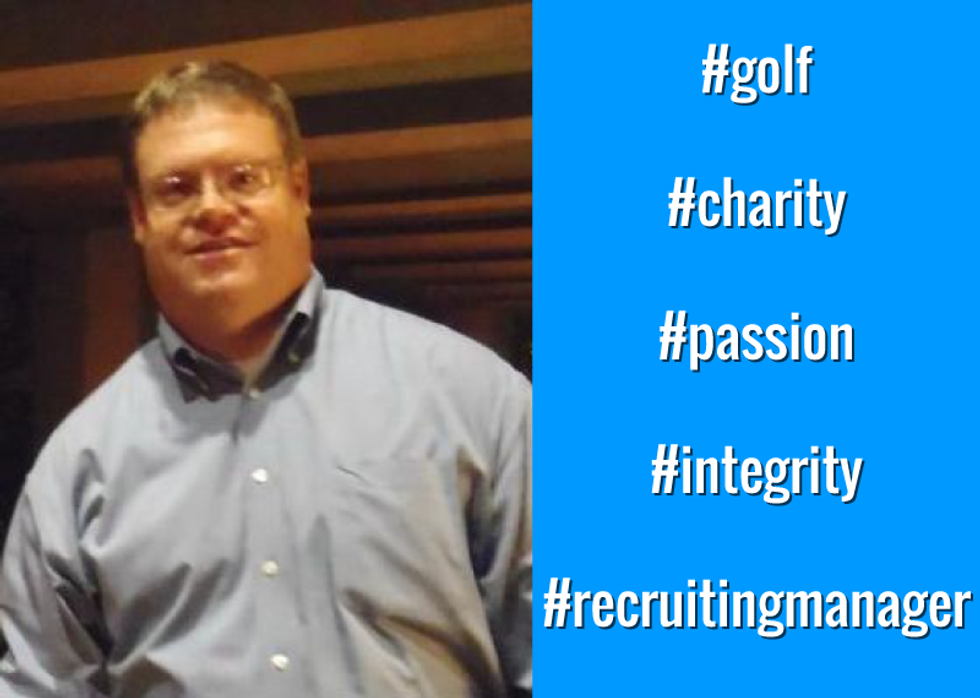 Recruiter Info
Name:
Gary Goss
Title:
Recruiting Manager
Email:
ggoss@prosol1.com
LinkedIn:
www.linkedin.com/in/garygoss
Phone:
703-283-6991
Company Info
Com
pany:
Professional Solutions (ProSol)
Location:
Alexandria, VA
Website:
www.prosol1.com
Careers Page:
www.prosol1.com/careers
LinkedIn:
www.linkedin.com/company/professional-solutions-llc
Twitter:
@prosol1
Facebook:
www.facebook.com/pages/ProSol/128695163854635?sk=wall
For Job Candidates
Preferred Method To Be Contacted By A Candidate:
Email
Preferred Process For Following Up On Application:
Complete the application followed by a phone call and email.
Things That Impress You In A Candidate:
Clear, concise answers to questions and a resume that grabs my attention
Things Candidates Must Include To Be Considered For Job:
Passion, integrity, courtesy and desire.
Things That Will Disqualify A Candidate From Getting Considered:
Dishonesty and being late- I do understand that things happen; in this day and age everyone is connected. Having been a candidate, time is a valuable resource.
Can Candidates Apply For Multiple Positions And Not Get Penalized?:
Yes
Recruiter's Perspective
What's your favorite quote?
All gave some; Some gave ALL
What do you like to do in your free time?
I like to spend it with family, playing golf or even relaxing doing nothing- helps to recharge
In a sentence, why do you enjoy working at your company?
Open avenues of opportunity for others to support our Nation; Work hard and play harder!
In a sentence, how does your company have fun on a regular basis?
Supporting charities, giving back to those less fortunate.
In a sentence, how would you describe the employees at your company?
We provide the best in customer service to our clients.