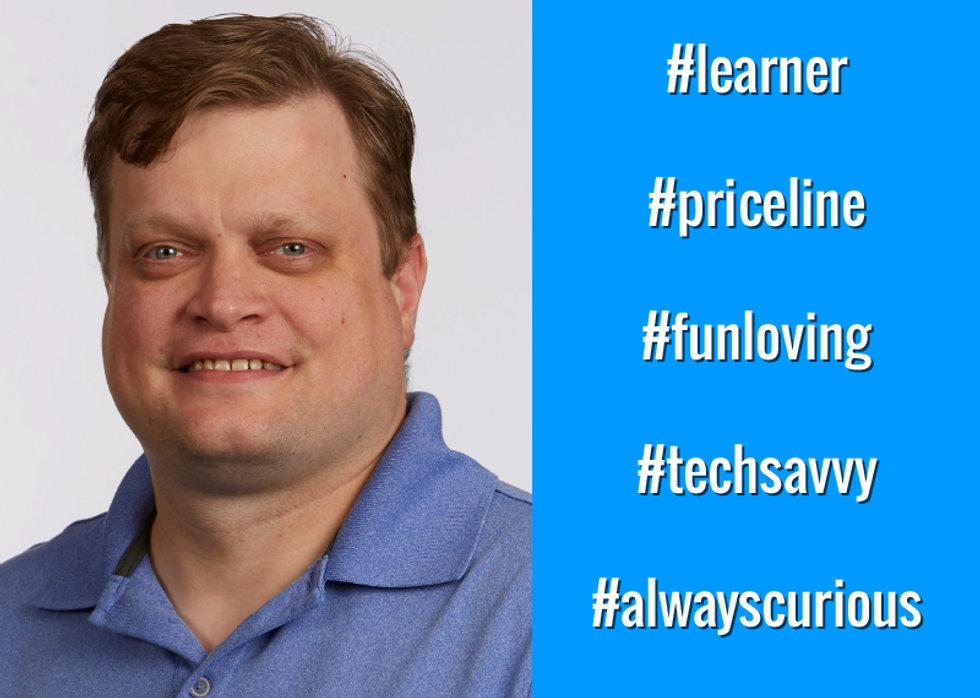 Recruiter Info
Name:
George Habrecht
Title:
Senior Talent Acquisition Specialist, People & Culture
Email:
george.habrecht@priceline.com
LinkedIn:
www.linkedin.com/in/ghabrecht
Twitter:
@ghabrecht
Company Info
Company:
Priceline.com
Location
: Norwalk, CT
Website:
www.priceline.com
Careers Page:
careers.priceline.com
LinkedIn:
www.linkedin.com/company/priceline-com
Twitter:
@priceline
Facebook:
www.facebook.com/priceline
For Job Candidates
Preferred Method To Be Contacted By A Candidate:
Email
Preferred Process For Following Up On Application:
Please feel free to reach out on LinkedIn or via email. If I am not the appropriate recruiter for the role you are applying to I will forward your information along to the appropriate individual(s).
Things That Impress You In A Candidate:
Intellectual curiosity and continuous learning. Candidates that show how they are a fit for the role they are applying for by making sure they highlight experience that is relevant.
Things Candidates Must Include To Be Considered For Job:
Relevant experience and/or education.
Things That Will Disqualify A Candidate From Getting Considered:
Significant issues with formatting, grammar, and/or spelling on your resume. Not applying for a position that matches up to your demonstrated skills and experience.
Can Candidates Apply For Multiple Positions And Not Get Penalized?:
Yes
Recruiter's Perspective
What's your favorite quote?
"The important thing is not to stop questioning. Curiosity has its own reason for existing." - Albert Einstein
What do you like to do in your free time?
I am an avid chess and poker player. I spend significant time with my family as well. Travel!
In a sentence, why do you enjoy working at your company?
I love working in an environment where I am surrounded by smart, collaborative people.
In a sentence, how does your company have fun on a regular basis?
There are too many things that priceline does to keep our employees engaged to list in one sentence.
In a sentence, how would you describe the employees at your company?
Intellectually curious with high integrity and a desire to succeed while having fun!