Giving Credit, Getting Credit
July 09, 2011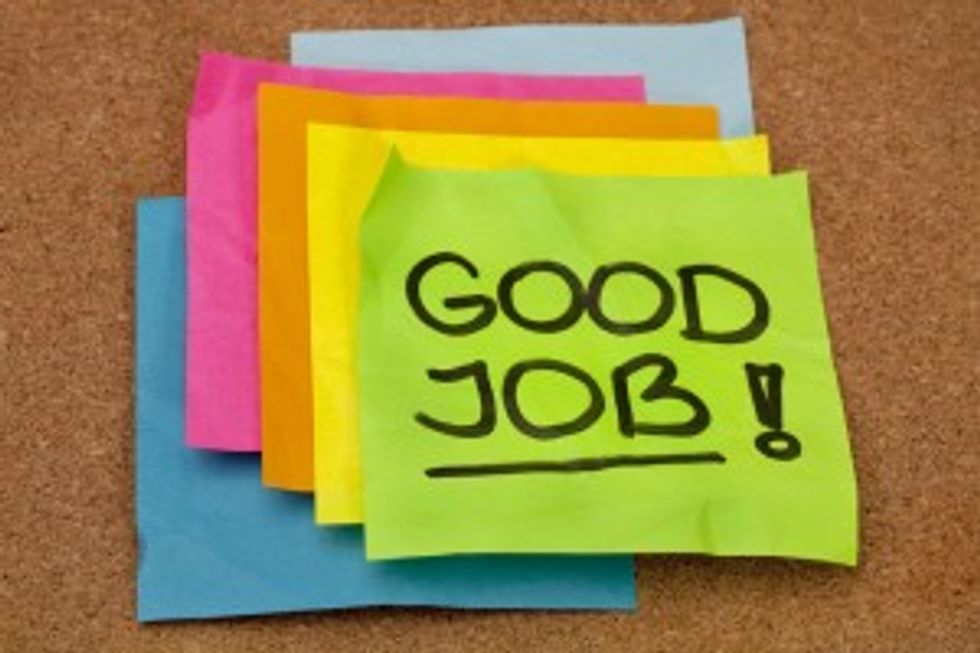 "JT & Dale Talk Jobs" is the largest nationally syndicated career advice column in the country and can be found at JTandDale.com. Dear J.T. & Dale: I love my work, and in the beginning I loved working for my boss. However, during the past year I have realized that she has been taking credit for my work behind my back. In the past six months she has gone so far as to actually tell me that she is taking credit for some of my most successful implementations. I've also learned another department head has been instructed to keep an eye on me and make sure outside departments don't ask me to join them. I want to look for a new job, but who do I ask for references, and how do I leave this job when my boss has such power over me? — Carrie Dale: Well, Carrie, you're not going to like this, but here's the truth: Just as the general gets credit for winning the war without ever firing a shot, so your boss gets to take credit for everything in the group. Sure, the ideal boss would make sure to pass around credit like dinner mints, but get this: If your boss would try to give away credit, she'd get double credit; others would think, "Not only did she get a great idea out of her group (N.B.: HER group), but she was so gracious about spreading around the credit!" J.T.: Nevertheless, Carrie, you need to establish your own reputation, separate from your boss. So here's what you do: Next time she compliments you on one of your successful initiatives, just say: "I'd be really grateful if you would share that about me on LinkedIn. Can I send you a recommendation request?" The same with your colleagues. You'll build a public recommendation base that you can use when looking for a new job. Dale: I doubt the boss will be lured into that plan, but it's worth a shot. Remember, however, the easiest way to get promoted is to get your boss promoted. Consider treating her as an ally instead of an enemy, and you two might accomplish marvelous things together. J.T.: Part of any such arrangement needs to be that you get the visibility you deserve. Set up a meeting with your boss and ask what her biggest professional goals are for this year and how you can help her achieve them. Then, tell her your goal is to grow in the company by getting more visibility. Tell her you've been advised by your mentor (if you don't have one, then that's ME!) to get to know other company executives and learn the various ways people rise in the organization. Dale: That's high-risk, but I like it. You go in with a plan to be allies and rise together. Of course, your boss will take credit for the idea, but if it works, who cares?
Jeanine "J.T." Tanner O'Donnell is a professional development specialist and the founder of the consulting firm, JTODonnell.com, and of the career management blog, CAREEREALISM.com. Dale Dauten resolves employment and other business disputes as a mediator with AgreementHouse.com.
Please visit them at JTandDale.com, where you can send questions via e-mail, or write to them in care of King Features Syndicate, 300 W. 57th St, 15th Floor, New York, NY 10019.
© 2011 by King Features Syndicate, Inc.
Photo credit: Shutterstock