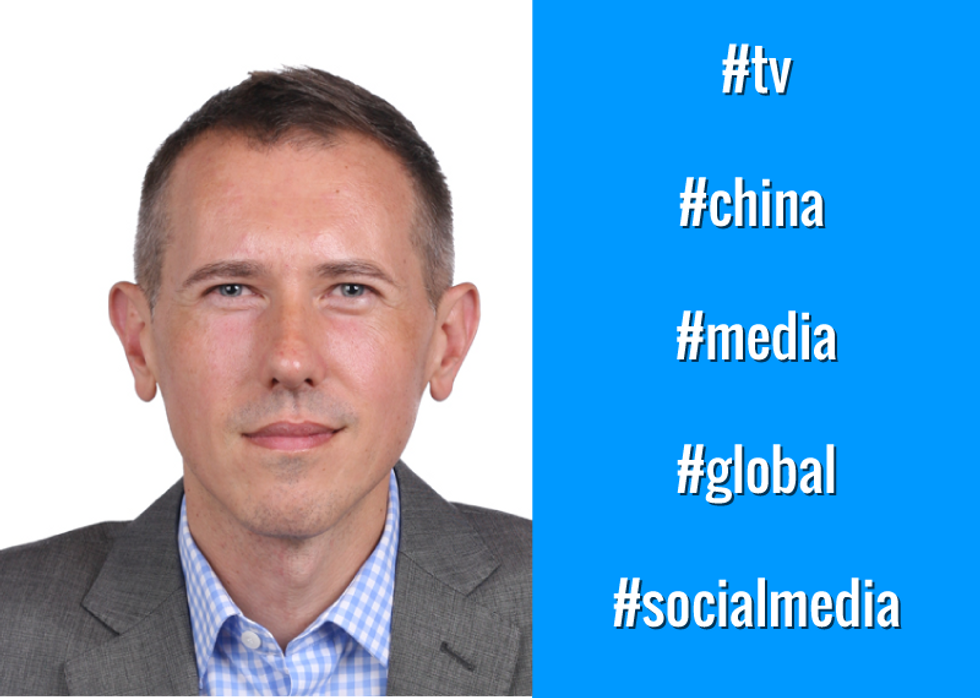 Name:
Glen L. Loveland
Title:
Talent Acquisition Manager
Email:
glen.loveland@cctvnews.cn
LinkedIn:
www.linkedin.com/in/glenloveland
Phone:
+861-343-975-4953
Twitter:
@Glenderful
Company Info
Company:
China Central Television
Location:
Beijing, China
Website:
cctvnews.cntv.cn
LinkedIn:
www.linkedin.com/company/cctv-news
Twitter:
@cctvnews
Facebook:
www.facebook.com/cctvnewschina
For Job Candidates
Preferred Method To Be Contacted By A Candidate:
Email
Preferred Process For Following Up On Application:
Thank-you cards and emails definitely make a difference. It's an easy way for a candidate to
stand out.
Things That Impress You In A Candidate:
We want people who love this work and are going to come in ready to hit the ground running. There is no question that CCTV's culture is rooted in employees' passion for the news, the desire to tell the story, and the love of international news. That type of energy and excitement is a must. It's an interesting combination: You need to be self-directed and know how to solve a problem on your own. But you must be excited about the opportunity to work with others and understand that you'll become better by bouncing ideas off of colleagues. You can't have an ego in a collaborative environment such as this. If you have too much pride of ownership of an idea, this is going to be a difficult place for you to work.
Things Candidates Must Include To Be Considered For Job:
It's important that the person have an understanding of our programming, our mission around original content and our digital properties. Anyone working here needs to have a strong understanding of what's making news. Above all, we look for flexibility.
Things That Will Disqualify A Candidate From Getting Considered:
I'd love to say that we consider all candidates, but the reality is that we have to make sure international candidates can qualify for a work visa. First and foremost, all applicants must possess a college degree. Second, they must have at least five years of post-graduate
work experience
. Third, candidates must be willing to relocate to Beijing for a minimum of 12 months.
Can Candidates Apply For Multiple Positions And Not Get Penalized?
Yes
Recruiter's Perspective
What's your favorite quote?
"Life isn't about finding yourself. Life is about creating yourself." Unknown
What do you like to do in your free time?
Travel, dine out, read, networking.
In a sentence, why do you enjoy working at your company?
Amazing colleagues who have worked all over the globe.
In a sentence, how does your company have fun on a regular basis?
Beijing is a city that ALWAYS has something going on. It's exhausting to keep up with!
In a sentence, how would you describe the employees at your company?
International, Experienced, Sophisticated, Journalists.