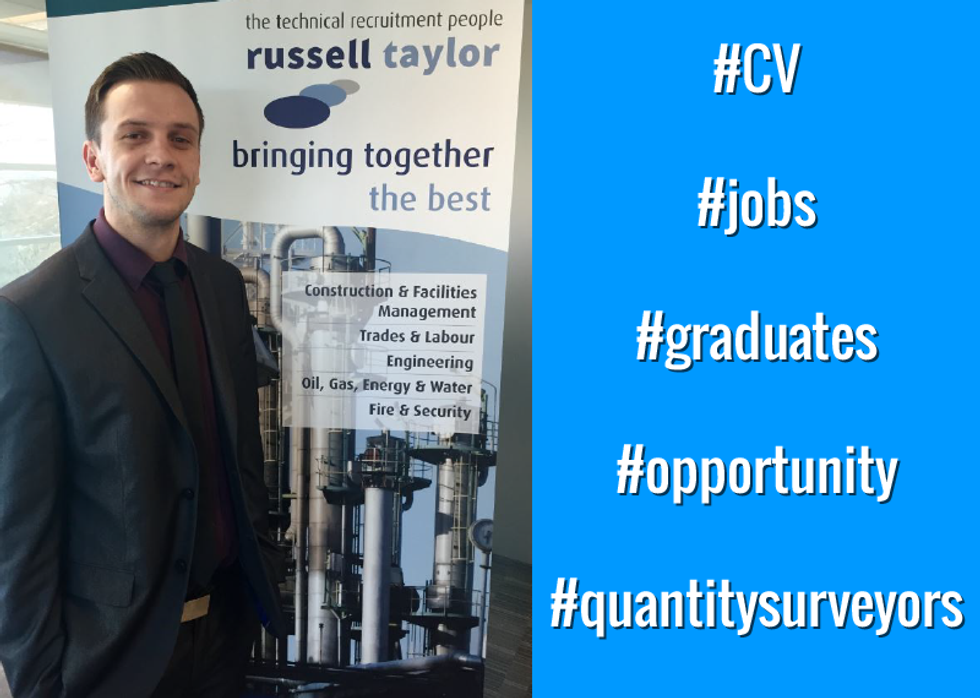 Name:
Graham Howard
Title:
Recruitment Consultant
Email:
graham.howard@russell-taylor.co.uk
LinkedIn:
uk.linkedin.com/in/graham-howard-60871864
Phone:
0-151-737-5560
Twitter:
@RTaylorGroup
Company Info
Company:
Russell Taylor Group
Location:
North West
Website:
www.russell-taylor.co.uk/
LinkedIn:
www.linkedin.com/company/rt-management-ltd?trk=top_nav_home
Twitter:
@RTaylorGroup
Facebook:
www.facebook.com/Russell-Taylor-Group-559327597431564/?ref=hl
For Job Candidates
Preferred Method To Be Contacted By A Candidate:
Phone
Preferred Process For Following Up On Application:
Having gotten in touch with us via phone (and submitted your CV or application for a specific job) if we feel you are suitable then we'll tell you right away and we'll keep you in the loop so there hopefully won't be any lack of communication between us. If, however, we can't put you forward for a job immediately or you just don't hear from us for a couple of days then feel free to give us a call or send an email to the consultant that you were dealing with.
Things That Impress You In A Candidate:
An up-to-date and honest CV that is well presented and includes all previous employment achievements and an impressive skill-set. Good telephone manners is always a plus!
Things Candidates Must Include To Be Considered For Job:
Comprehensive record of education – i.e. a full list of all qualifications with date/grade received. Also, a fully detailed employment history with dates, position held and references.
Things That Will Disqualify A Candidate From Getting Considered:
Incorrect contact details – we won't be able to get back in touch with you if these are wrong, so even if you're perfect for the job, we would obviously have to find someone else!
Can Candidates Apply For Multiple Positions And Not Get Penalized?:
Yes
Recruiter's Perspective
What's your favorite quote?
Keep doing what you've always done, you'll keep getting what you've always got.
What do you like to do in your free time?
Sports, eating out, and movies!
In a sentence, why do you enjoy working at your company?
Great bunch of people to work with, and doing a job I enjoy!
In a sentence, how does your company have fun on a regular basis?
The company set up some events throughout the year, whether it be at our Directors House for a Garden party, or a Tough Mudder run for charity, everyone gets on in and outside of work, we have nights out most months, trips to the pubs most week, and even 5-a-side football for the more sporty members of staff!
In a sentence, how would you describe the employees at your company?
Good bunch of people, all very friendly and easy to get on with, even though we all sit in separate teams we all get on and mix when and where we can.