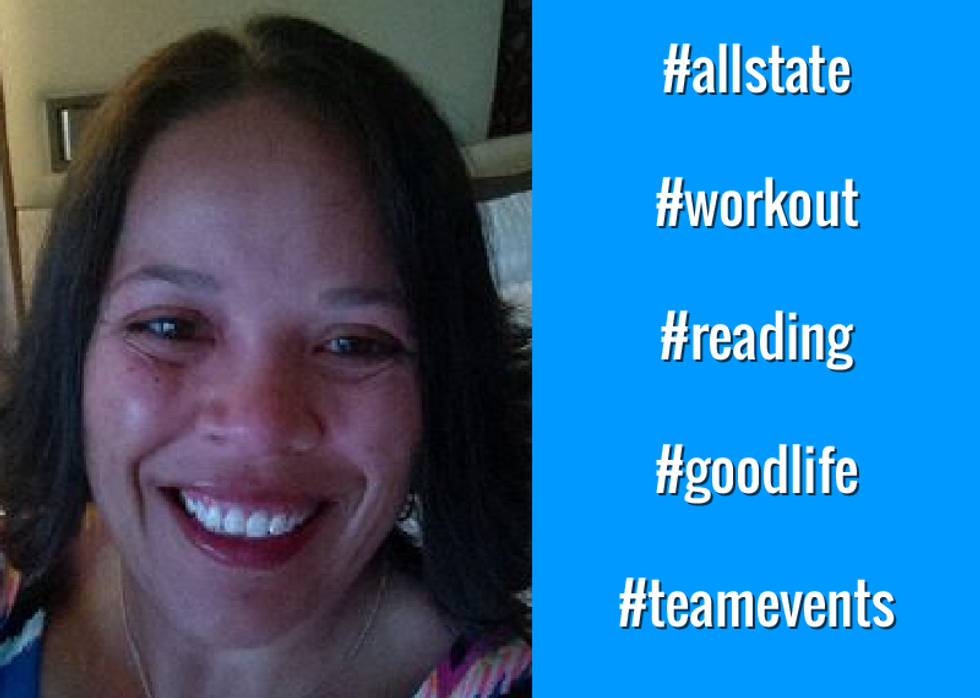 Recruiter Info
Name:
Haydee Braswell
Title:
Corporate Recruiter
Email:
hbrat@allstate.com
LinkedIn:
www.linkedin.com/in/haydee-braswell-5b46564b
Company Info
Company:
Allstate
Location:
Northbrook
Website:
www.allstate.com/careers.aspx
LinkedIn:
www.linkedin.com/company/allstate
For Job Candidates
Preferred Method To Be Contacted By A Candidate:
Email
Preferred Process For Following Up On Application:
If interested in a job opportunity - please visit our Allstate Careers page and apply, if you want to follow-up the quickest way to receive a response is sending an email.
Things That Impress You In A Candidate:
1. Follow-up 2. Ability to speak to their
resume
without reading the resume back to me
Things Candidates Must Include To Be Considered For Job:
1. Accomplishments 2. Resume must show/state the requirements necessary for the position
Things That Will Disqualify A Candidate From Getting Considered:
1. Typos on resume/cover letter/application 2. Doesn't have the requirements stated in the job posting
Can Candidates Apply For Multiple Positions And Not Get Penalized?:
Yes
Recruiter's Perspective
What's your favorite quote?
"Today you are you, that is truer than true. There is no one alive who is younger than you." Dr. Seuss
What do you like to do in your free time?
Work-out, play with my kids, read
In a sentence, why do you enjoy working at your company?
I enjoy working at Allstate because of the variety of my position and the opportunity to interact with a wide variety of people.
In a sentence, how does your company have fun on a regular basis?
At Allstate we have the opportunity to have fun by team events/meetings; department events and group outings.
In a sentence, how would you describe the employees at your company?
Our employees live into the values of Good Life, Good Work & Good Hands