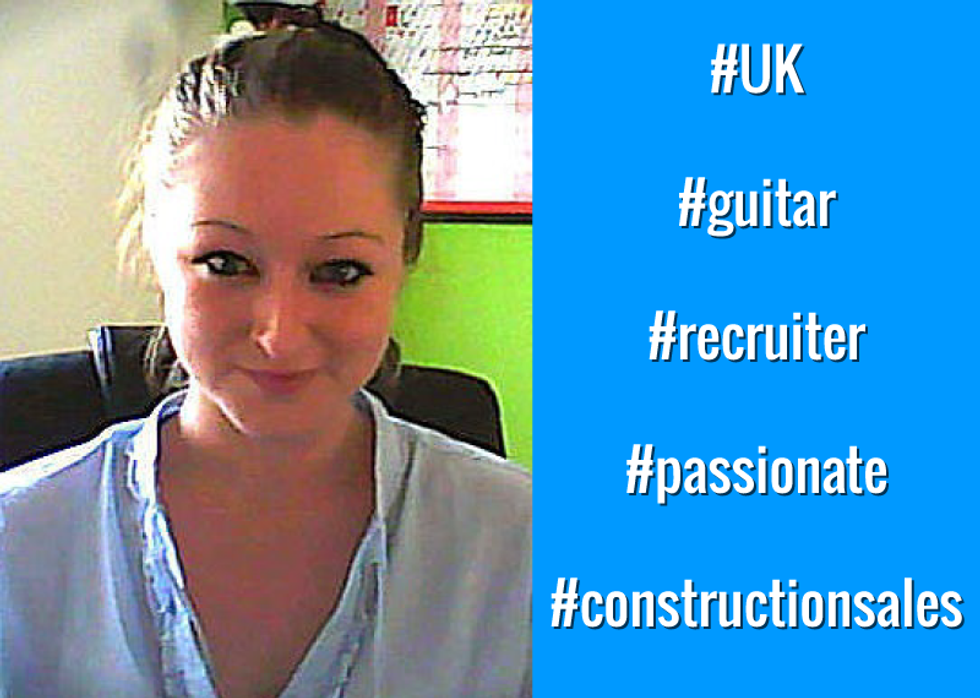 Name:
Hayley Reynolds
Title:
Recruitment Consultant
Email:
hayley@srsuk.com
LinkedIn:
uk.linkedin.com/in/hayley-reynolds-certrp-0ab5a37b
Phone:
01-234-826-450
Twitter:
@X_XHayley
Company Info
Company:
SRS Recruitment Solutions
Location:
United Kingdom
Website:
srsuk.com/
Careers Page:
srsuk.com/jobs-2/
LinkedIn:
www.linkedin.com/company/srs---sales-recruitment-services?trk=biz-companies-cym
Twitter:
@SRS_Recruitment
Facebook:
www.facebook.com/profile.php?id=100005544348376
For Job Candidates
Preferred Method To Be Contacted By A Candidate:
LinkedIn
Preferred Process For Following Up On Application:
Send me an email or a direct message on LinkedIn.
Things That Impress You In A Candidate:
Enthusiasm and commitment to personal development are top of the list for me.
Things Candidates Must Include To Be Considered For Job:
As I specialize in construction sales vacancies, it is always helpful to include some information on the market you sell/ have sold into as this is what my Clients will usually be interested in.
Things That Will Disqualify A Candidate From Getting Considered:
Nothing in particular comes to mind here but just make sure that you are interested in the role you are applying for to avoid any time being wasted.
Can Candidates Apply For Multiple Positions And Not Get Penalized?:
Yes
Recruiter's Perspective
What's your favorite quote?
Everything happens for a reason.
What do you like to do in your free time?
I play guitar and love going for a run when I get the time.
In a sentence, why do you enjoy working at your company?
Everyone here loves what they do and we make a great team.
In a sentence, how does your company have fun on a regular basis?
We have cooking/ baking competitions.
In a sentence, how would you describe the employees at your company?
A bunch of passionate, lively and slightly insane professionals.