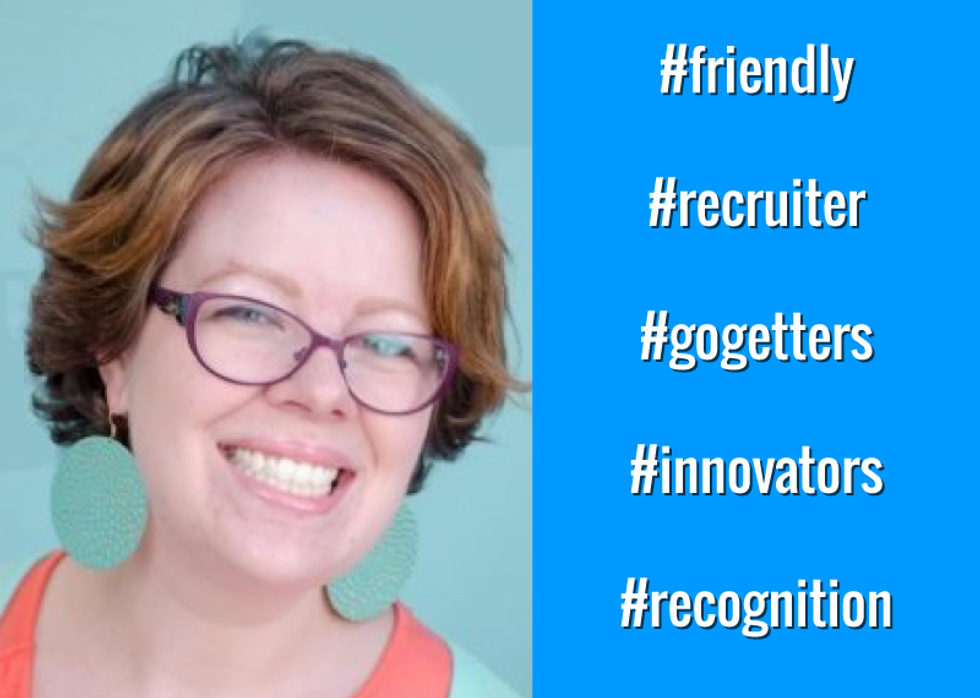 Recruiter Info
Name:
Heather A. Sprague
Title:
Recruiter
Email:
heather.sprague@purolator.com
LinkedIn:
www.linkedin.com/in/heather-sprague-6267581
Phone:
888-511-4811
Company Info
Company:
Purolator International
Location:
Jericho, NY
Website:
www.purolatorinternational.com/
Careers Page:
www.purolatorinternational.com/Career-Opportunities
For Job Candidates
Preferred Method To Be Contacted By A Candidate:
Email
Preferred Process For Following Up On Application:
Email with specific information on job that they applied to.
Things That Impress You In A Candidate:
Confidence. Researching the company ahead of time. Asking questions that show you are engaged.
Things Candidates Must Include To Be Considered For Job:
Resume
Things That Will Disqualify A Candidate From Getting Considered:
Misrepresentation
Can Candidates Apply For Multiple Positions And Not Get Penalized?:
Yes
Recruiter's Perspective
What's your favorite quote?
"Whether you think you can or you think you can't, you're right." -Henry Ford
What do you like to do in your free time?
Volunteer, Learn new skills, Reading
In a sentence, why do you enjoy working at your company?
Purolator International is a growing company looking for innovators and go-getters
In a sentence, how does your company have fun on a regular basis?
Recognition Events - Birthday/Anniversary Lunches, Holiday Parties, etc...
In a sentence, how would you describe the employees at your company?
Fun, friendly and welcoming