Learn how to land a career you love
You're unhappy at your current job, so you start looking for a new one. At first, you're hopeful. With your skills and experience, you'll find a better job in no time. But after a few days of searching job boards and applying for positions you're really not excited about, you start to get frustrated. Why does it seem like there are no good job opportunities available? How can you find the right job for you in such a competitive job market?
If you relate to this struggle, you're definitely not alone. A recent FlexJobs survey found that nearly half (48%) of job seekers are frustrated in their job search because they can't seem to find the right opportunities. So, what can you do?
Here are three tips to follow if you're frustrated with the lack of good job opportunities in your job search.
Understanding your target audience is critical as this information will define every strategy you execute. This article will go over what a target audience is, the importance of a target audience, and the difference between a target market vs. a target audience with examples.
What Is A Target Audience?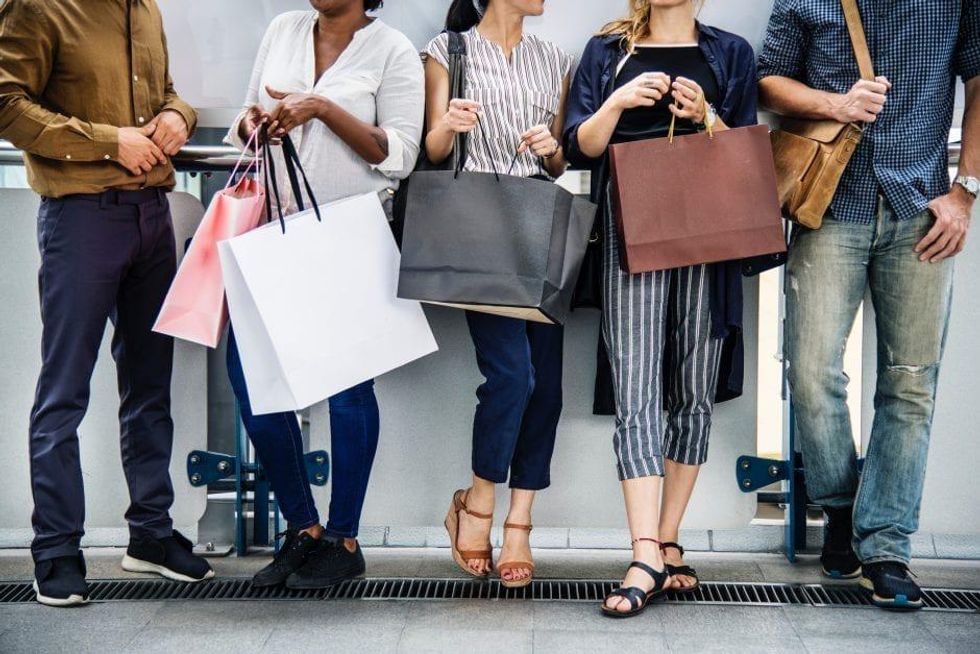 A target audience is an ideal customer who wants to purchase your product or service. Targeting a specific audience does not mean that you are excluding customers who do not fit your criteria. Instead, it allows you to focus your dollars and message on the right people who are most likely to buy from you. This is the most effective way to reach your audience while maximizing your spending.
Importance Of Target Audience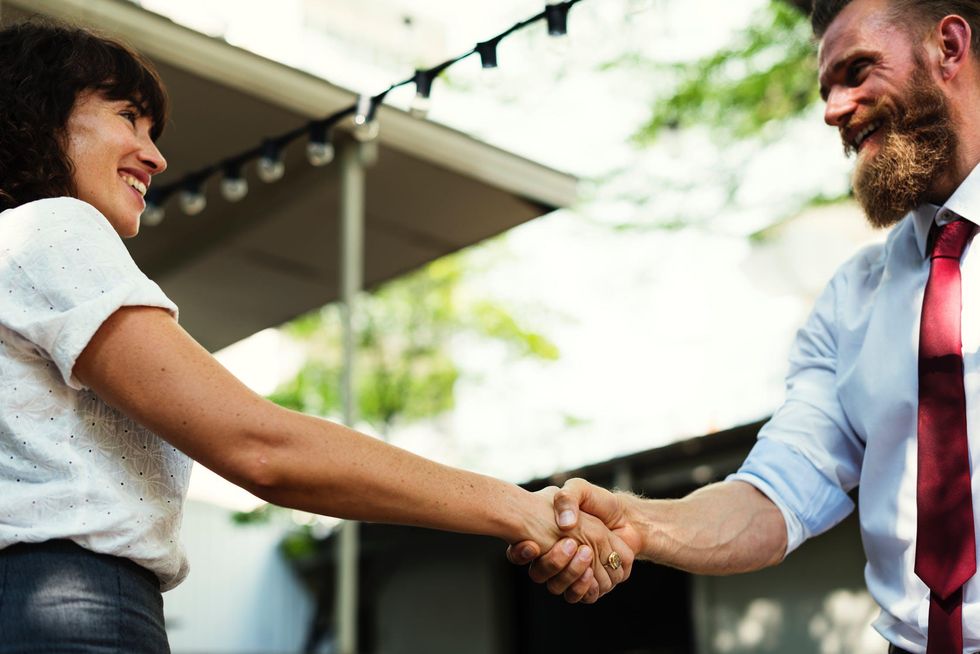 Here is a sad statistic: 80% of consumers don't think brands understand them as a person (Source). Customers want a brand that understands their challenges and provides solutions for them. Focusing on your target audience gives your company numerous benefits.
Builds Strong Relationships: To build strong relationships with your target audience, you need to know as much about them as individuals as possible. Understanding customers' needs and providing them with solutions will build strong relationships.
Make Your Brand Stand Out: You can quickly frustrate your customers by sending them irrelevant content or talk about your brand vs. being customer-center. 51% of consumers believe brands send too much irrelevant content (Source). Make your brand stand out from the competition with focused support and messaging.
Higher Customer Satisfaction: 80% of consumers say they are more likely to do business with a brand that offers personalized interactions (Source). Customers expect personalization and unique experiences. Your customers will feel more valued when you show them you understand them.
Spending Efficiency: Targeting your audience and messaging means you're not wasting time and resources. You'll be more effective and efficient with your spending.
Increase Conversions: When you target a specific audience and area, you increase your chance of conversion.
Target Audience vs. Target Market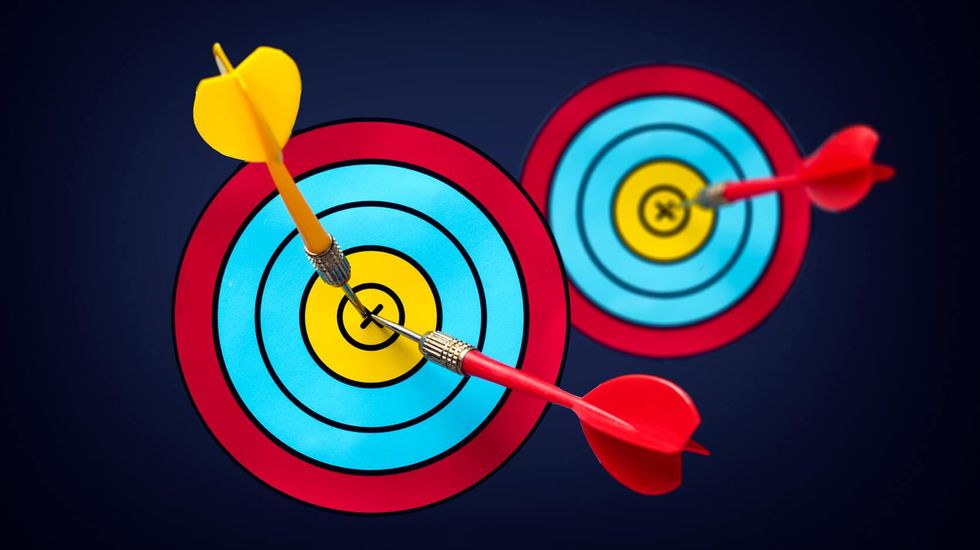 You've probably heard the terms "target market" and "target audience." These are two separate things to keep in mind. A target market is a group of customers for which a product or service is aimed at. A target audience is the ideal customer most likely to want your product or service.
For example, you make Graco car seats that help provide safety for newborns to toddlers. Your target market is newborns to toddlers, however, they aren't the purchasers of this product. Your target audience is parents. When developing your strategies, keep your target market in mind, but sell to your target audience. In most cases, these two are the same group of people, but as you can see in this example, sometimes they are different groups.
Here's another example: your target market is digital marketing experts living in the U.S. whereas your target audience is SEO specialists with web coding expertise living in the U.S. In this example, the target market and target audience are similar, however, the target audience is more detailed.
In summary, the power of your brand relies on your ability to be focused. Take the time to identify your ideal target audience to strengthen your brand and transform your business. You've got this!
One of the greatest struggles in life is finding your passion—the one thing that lights up your soul more than anything else. Society often tells us we should tie our passion to a job, something we can make a career out of and support ourselves on. The reality is that finding your passion and pursuing it is much deeper than that.
If you're feeling stuck in the pursuit of your passion, here are seven thoughts about finding your passion in life, from the popular self-help book What Color Is Your Parachute?
1. "Passion" Is A Very Broad Word. Each Of Us Chooses To Define As We Will.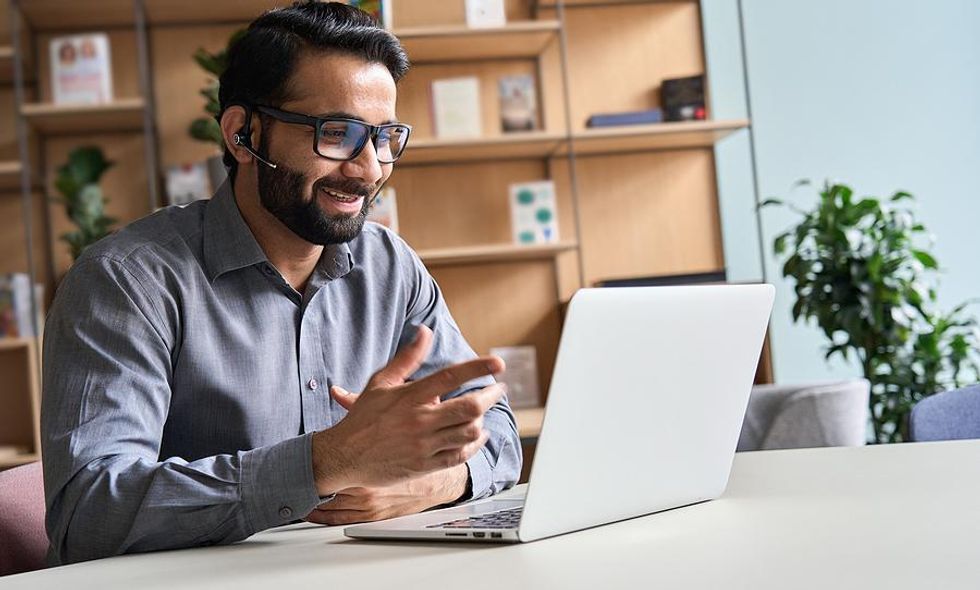 It may vary from "work that gets me excited" to "this is why I believe I was placed on this earth." When we are talking with someone about this subject, each of us may think we know what the other means. But often we are wrong. If we use it, we need to define what we mean by it.
2. "My Passion" Is Related To, And Dependent Upon, Self-Knowledge.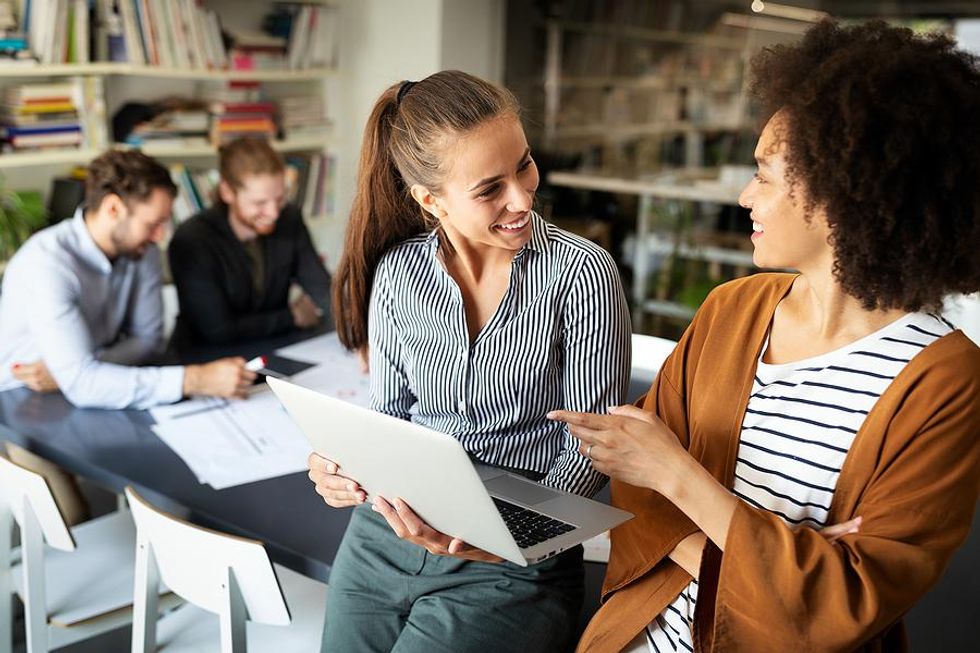 Show teenagers, for example, a list of possible careers, and ask them which ones they feel any passion for, and they are liable to answer "None." Come to that same person ten or fifteen years later, and they have gained in knowledge of the world of work. More importantly they have gained in knowledge of themselves. Now they know, from experience, exactly what they like or don't like. We, who are trying to help, may speed up that process by asking them to do a self-inventory. At any age. Typically, they will want a template for doing such an inventory.
3. "Passion" Has Seven Parts To It.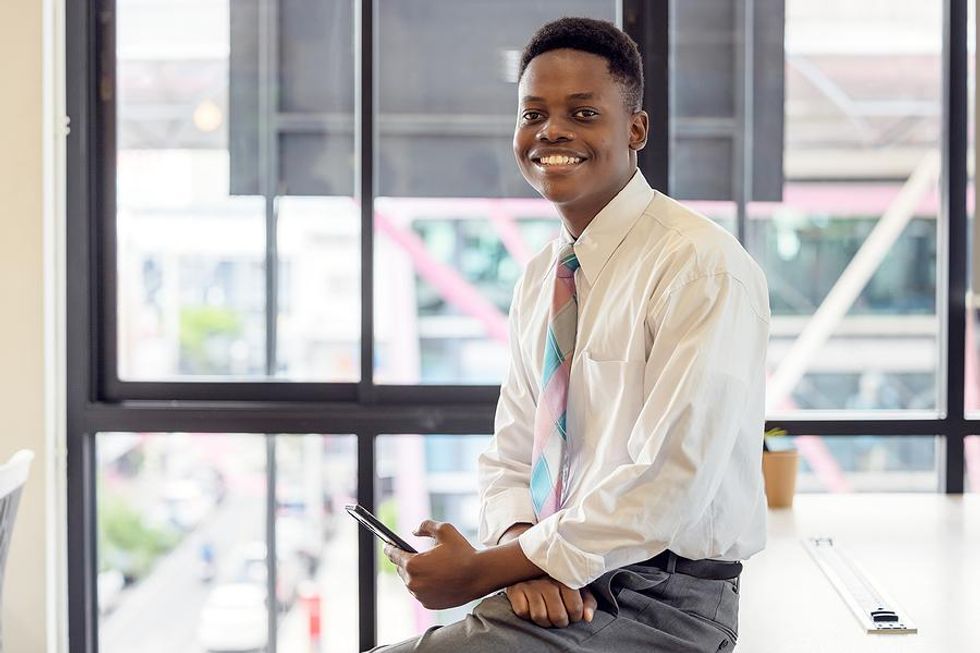 The most helpful self-inventories always turn out to be those that correspond to the parts of a job. That is to say, every job has seven parts to it: it requires certain skills (do), certain knowledge (know), certain goals (reach), certain people environments (surround), certain working conditions (enable), certain locations (find), and a certain level of responsibility (chart). Thus, a helpful self-inventory covers all these parts: what do you most love to do, what do you most love knowing, what are you most trying to reach, who are you most trying to surround yourself with, what most enables you to do your best work, where do you find such places, and what project, plan, or challenge, do you most want to help chart? One example of a seven-part inventory is chapter five in the 2013 edition of What Color Is Your Parachute? However, there are shorter inventories (on O*NET, for example) that omit some of these seven parts of one's passion.
4. "Passion" Is Found In An Overlap Of Your Present Work (With Only Some Of The Seven Parts).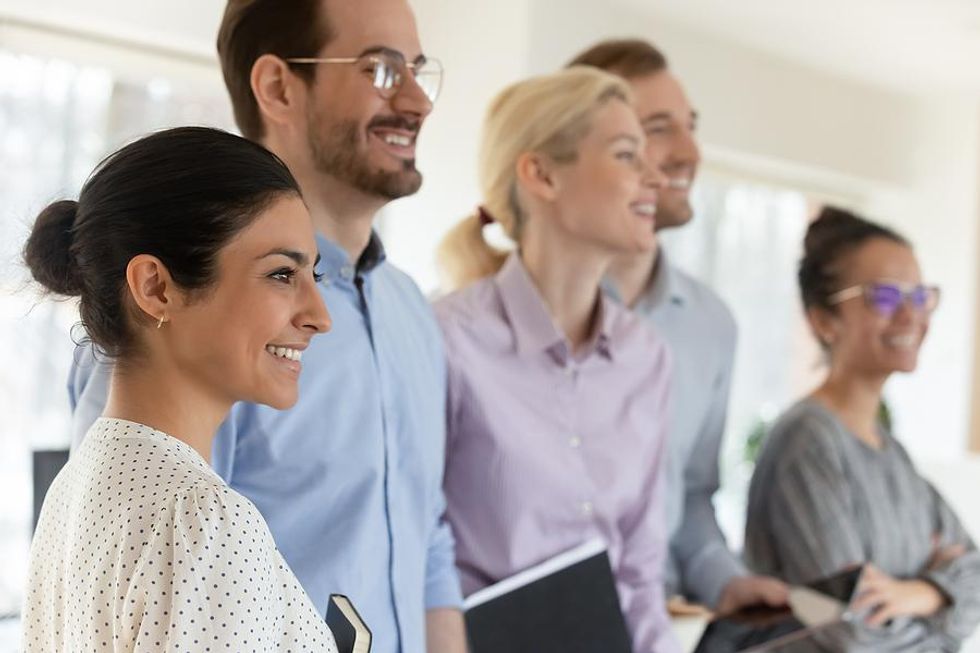 For example, if I find a place where I am surrounded with the kinds of people I most love to work with, using the knowledge I most love to use, and tackling the challenge or problem I would most love to solve, I may feel I have found my passion in life. But if, as time goes on, there's more of an overlap of my work with all seven parts of me, I will more and more feel I have found my passion in life.
5. Taking Time To Define Your Passion In All Seven Of Its Parts Increases Your Awareness Of The Missing Parts When You Do Stumble Over Them.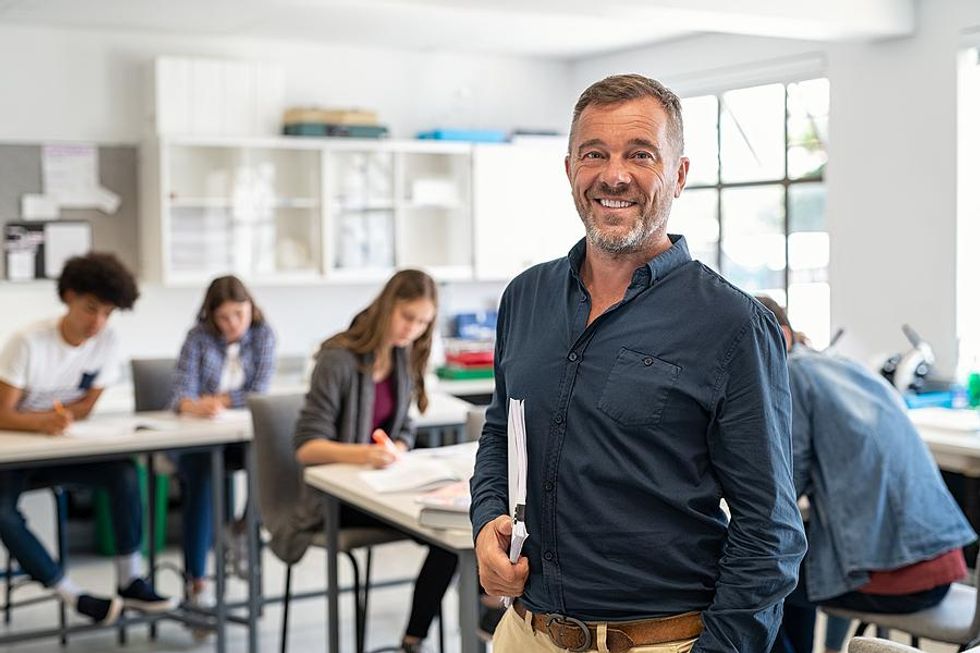 Doing a self-inventory of these seven parts increases what you're listening for, even if your current job is only a partial overlap.
6. "Passion" Is Energy.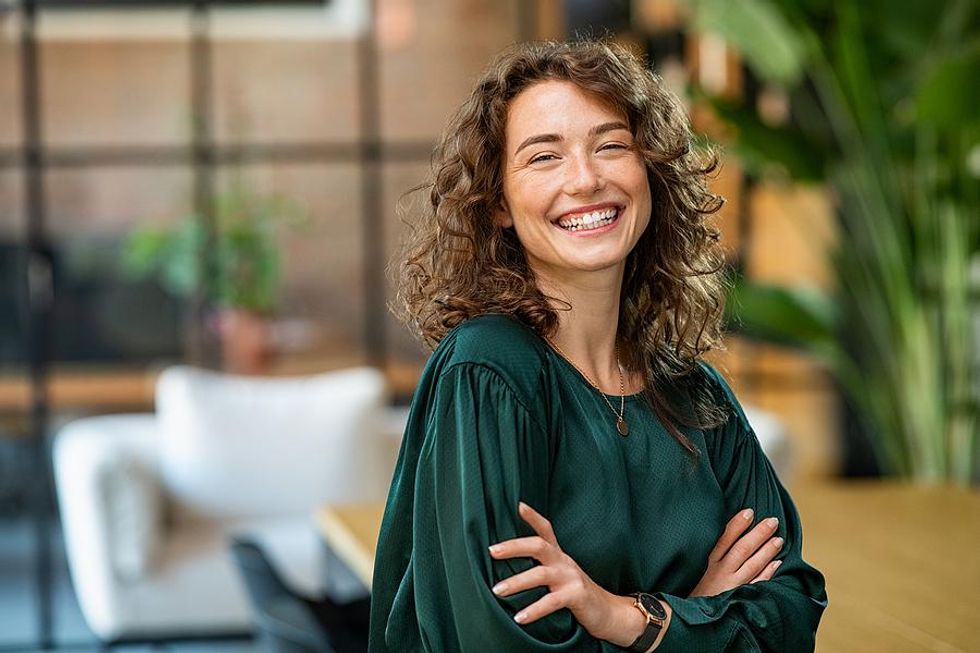 The more you find your true passion in life, the more energy you will feel when you're at work. Thus, as we grow older, and our physical energy begins to diminish, it becomes all the more important to replace it with the energy that comes from having found our passion.
7. Finding Your "Passion" In Life Is Only A Means To An End; The End Should Be Com-Passion.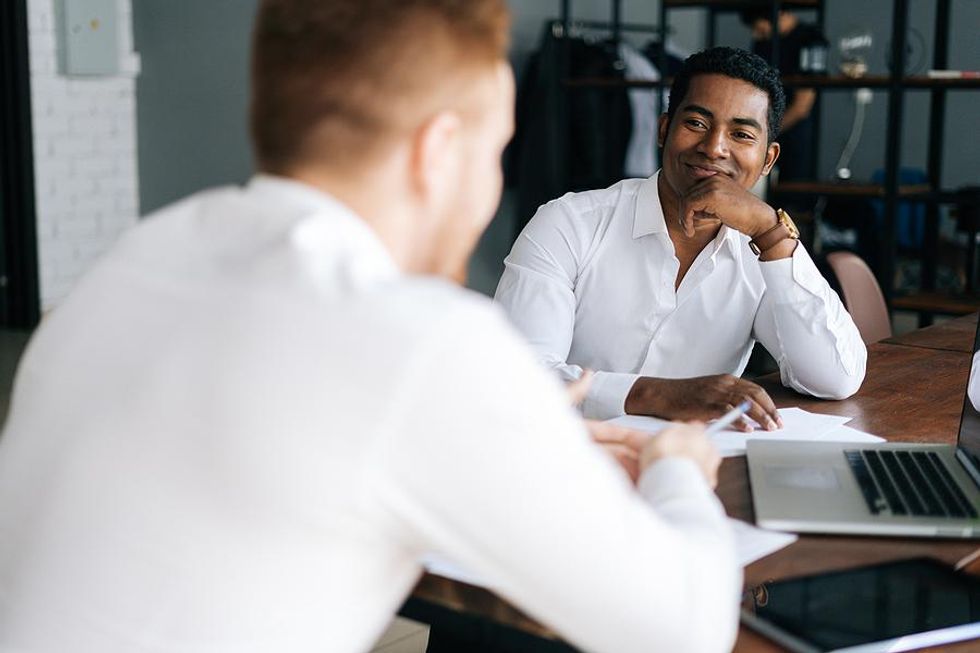 Defining your passion in life is not a sufficient goal for any life. That can be very selfish and inwardly-directed. This makes me excited; this makes me happy. So what? Let us suppose you were out of work for two years before you finally found meaningful work. What does that leave you with? A hope you will never go through such a period again? Yes. But is that all? Let us say you have now arrived in some function where you need to hire people. Do you reach out and go the extra mile, now, to help someone who has been out of work for two years? Or do you turn them down, and say, "Sorry, we don't hire people out of work as long as you've been"? You haven't grown until you have wrung every bit of compassion out of your own experience and used it to feel and show empathy toward someone in a similar predicament. Compassion, to find and feel our ties to all other human beings, should be our real passion in life. Passion; does it teach you compassion? That's the acid test of any life.

Need help building a career you're passionate about?
Check out our FREE resources page and Live Events Calendar.
Or, join our career growth club today and get access to one-on-one career coaching, resume and cover letter reviews, online tutorials, and unlimited networking opportunities—all in your back pocket!
If you want FREE career advice in your inbox, subscribe to our newsletter The Daily Dose!
Struggling to find the right job?
Check out Work It Daily's Incredible Companies page to see snapshots of companies hiring. Work It Daily also highlights job opportunities on a daily basis on TikTok.
This post was originally published at an earlier date.
Copyright © 2013 by What Color Is Your Parachute?
On average, hiring managers spend fewer than 10 seconds looking at your resume. So, using bullets on your resume is an important way to make sure people see what you want them to see—as quickly as possible.
Using bullets requires a careful balance, though. Too few bullet points and you'll have unappealing, difficult-to-read blocks of text. Too many bullet points can have the opposite effect and look more like a laundry list. To develop a clear structure to your resume and present bullet points with impact, follow these tips:
1. Use Bullets Points For Accomplishments & Success Statements
In most instances, bullet points are used in the "Work History" and "Additional Experience" sections of your resume. For example, under the information for your current employer, job title, and employment period, write 3-5 bullet points that directly highlight your accomplishments and success on the job.
2. Be Selective About What You Highlight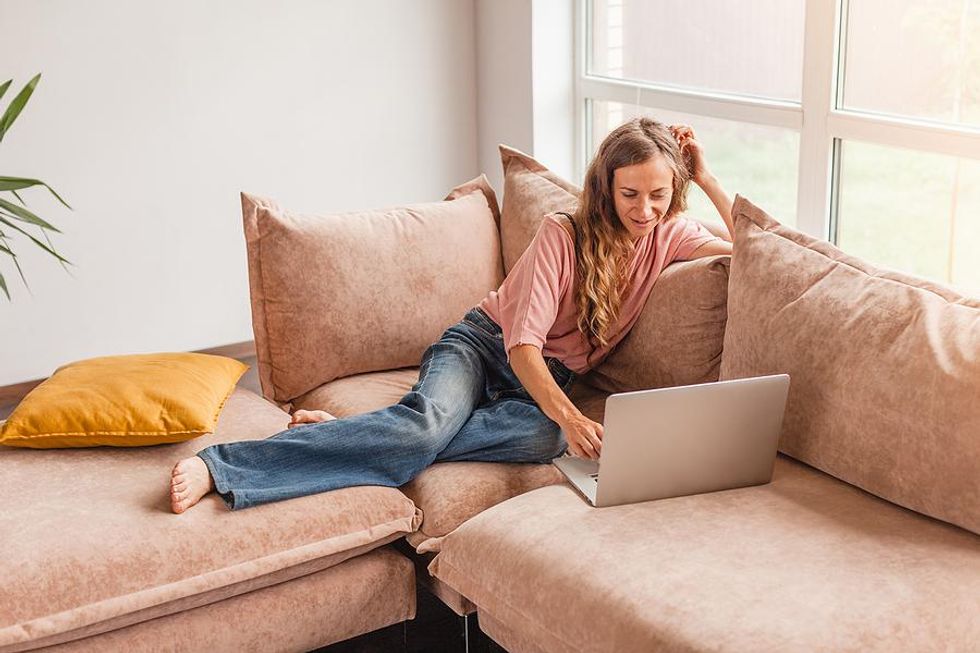 Consider what experience, skills, and accomplishments are important for the job you're applying for and select the most relevant points that will detail what you've done, how you've done it, and what results you achieved. Use bullet points on your resume to bring attention to something, but when you go beyond five bullet points for each position, it can look like a laundry list. Each bullet point also shouldn't need more than two lines in length. Keep it tight and succinct!
3. Begin With The Most Impressive Point First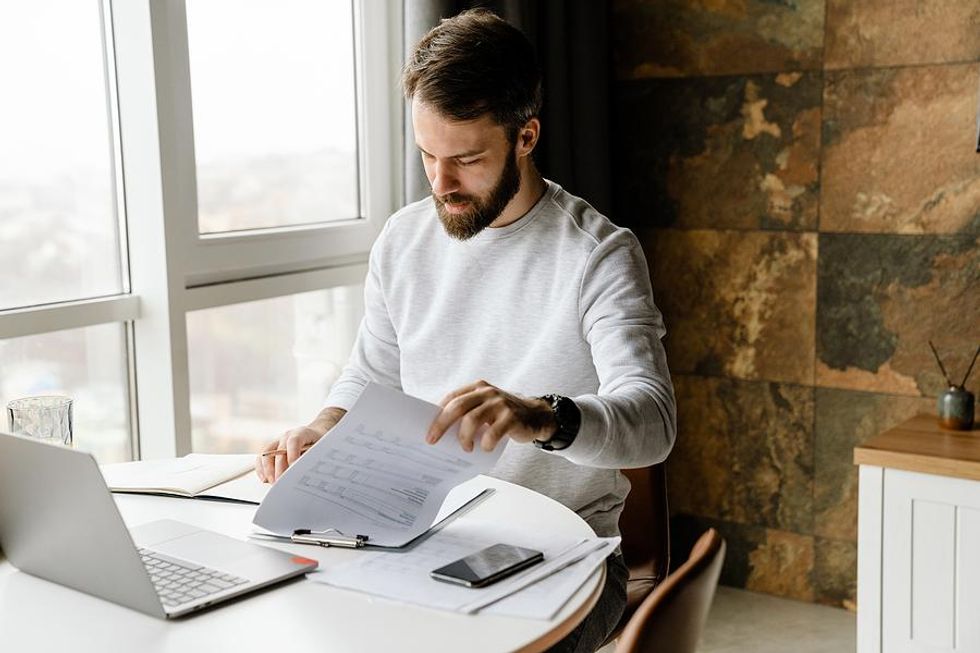 Remember that most hiring managers will only spend a few seconds on each resume, so you want to immediately catch their eye. Start with the most impressive point first.
4. Start Each Bullet Point With A Results & Action Verbs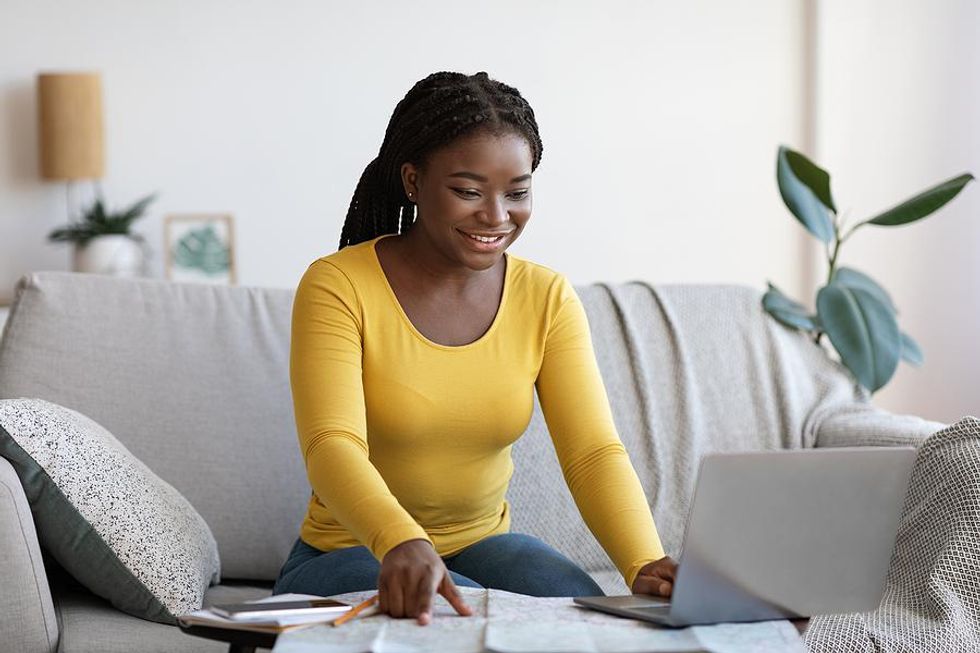 When writing your bullet points, remember to start with the results rather than the how. For example, which of the following two bullet points is more likely to capture the reader's attention?
Developed daily and weekly goals to achieve 133% of sales quota
Achieved 133% of sales quota by developing daily and weekly goals
If you answered the second bullet point, you've got it.
5. Apply Numbers To Your Bullet Points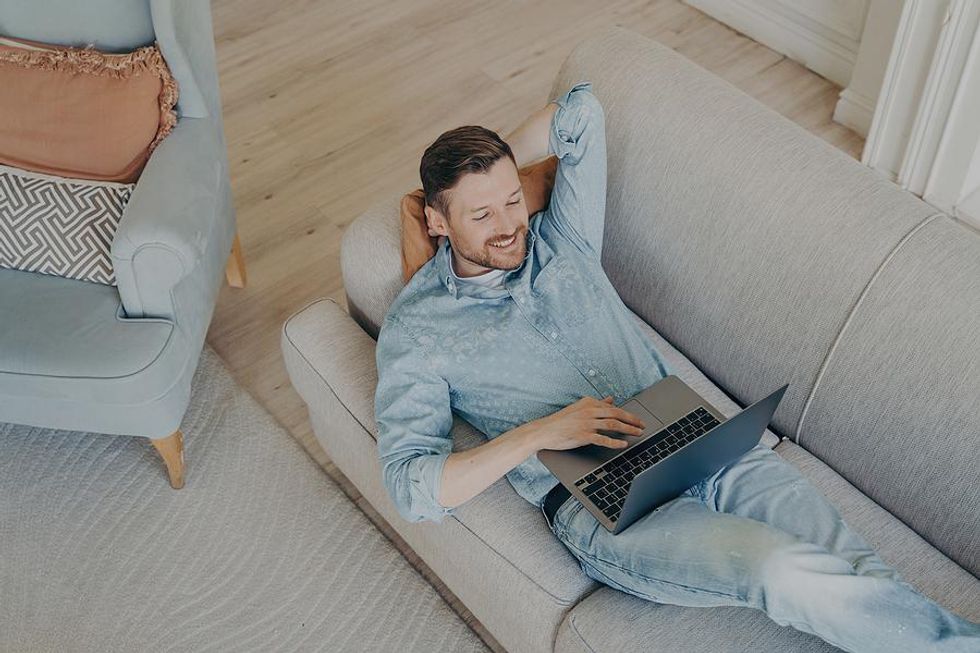 For greater impact, apply numbers to your bullet points. This is called quantifying your work experience, and it's something every professional should do on their resume to stand out in the hiring process. You want to put the information in context and show results. For example, "Increased sales 300% within the first two years of product relaunch."
6. Use Bullet Points To Highlight Awards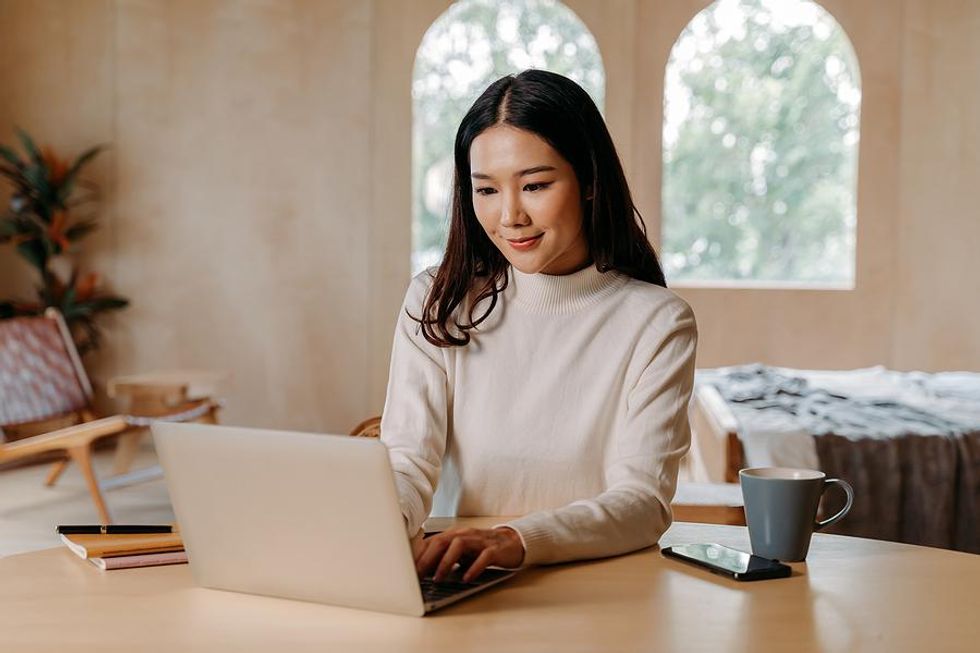 Relevant awards are always worth highlighting on your resume because it helps distinguish you from other candidates who might have the same experience. If you've been recognized as "Salesperson of the Year" or something similar, use it in your bullet points.
An effective resume informs the employer of your experience and skills, but it also provides insight into how good you are as a business-of-one, saving or making companies money. The correct use of bullet points can help you deliver the message!
Want more help with your resume?
Check out our FREE resources page and Live Events Calendar.
Or, join our career growth club today and get access to one-on-one career coaching, resume and cover letter reviews, online tutorials, and unlimited networking opportunities—all in your back pocket!
If you want FREE career advice in your inbox, subscribe to our newsletter The Daily Dose!
Struggling to find the right job?
Check out Work It Daily's Incredible Companies page to see snapshots of companies hiring. Work It Daily also highlights job opportunities on a daily basis on TikTok.
This post was originally published at an earlier date.
If the stress of juggling school, work, and family is making life difficult, you are not alone. According to a recent study on college employment, 43% of the nation's full-time college undergraduates and 81% of part-time undergraduates worked while getting a degree. Not surprisingly, time shortage is one of the biggest reasons for students dropping out before completing their degree. So how do you make sure that you stay the course?
Here are five tips for managing your time for academic—and professional—success.