Learn how to land a career you love
Out of work? Out of luck! That is probably how you feel as you sit in front of your computer, hour after hour, day after day, submitting one application after another. Maybe you even look forward to getting job rejection emails because it is some response at least.
Even if you are looking for a job while employed, you may feel a strong sense of rejection when not selected for an interview or offered a job after an interview—especially if it has been a few months or you have had a few interviews without an offer. It is also likely you feel isolated (even invisible), especially if you aren't working. At work, even if you weren't buddy-buddy with your co-workers, you were likely acknowledged in the halls or other common areas with a smile, nod, or at least a non-verbal acknowledgement that you exist. At home, alone in front of the computer, it is easy to become demoralized.
Work also provides us with a large part of our sense of selves, which is something you may be missing if you are in the middle of a job search. How do you think of yourself? When asked to introduce yourself, don't you most often say, "Hi, my name is _______. I'm a ________"? Sitting at home alone for a few months may underscore the fact that apparently you aren't a (fill in the blank).
As adults, our work serves to structure the rest of our lives as well. When we sleep, eat, play—everything revolves around our work schedule. If you aren't working, you may fall into bad habits that are not helping you feel any less rejected or any better about yourself or your situation. If you are working, you may not being doing your best on the job. If you aren't, maybe you have started sleeping in, not getting dressed, skipping meals, and/or not going outside. Did you brush your teeth today? How about your hair? If you aren't working, are underemployed, or struggling in a position you hate, you may not feel as confident as you once did. This lack of self-confidence often feeds into the sense of rejection and demoralization—sending you into a negative spiral that can be a challenge to climb out of.
Think about how you feel about your current situation as objectively as possible to better plan for your future. Having a plan and some next steps outlined can go a long way toward helping you out of this negative spiral.
So, what else can you do? Here are a few tips for dealing with job rejection:
I have seen business roles defined in ways that confuse many individuals because of the close connections to other positions. These may be the same roles that you have questioned during your professional career.
Join me in this series of articles where I'll take you through what differentiates some of the current business roles, along with a vivid example to demonstrate. Let's get started.
Four million people. Four million people quit their jobs in August of 2021. The Great Resignation is real and it is at a tipping point.
But here's the problem: of those four million people (and plenty others), I can tell you that—sadly—millions of them are going to end up back in the hourly jobs or the type of work that they hate.
Want To Learn How To Unlock Your Career Potential?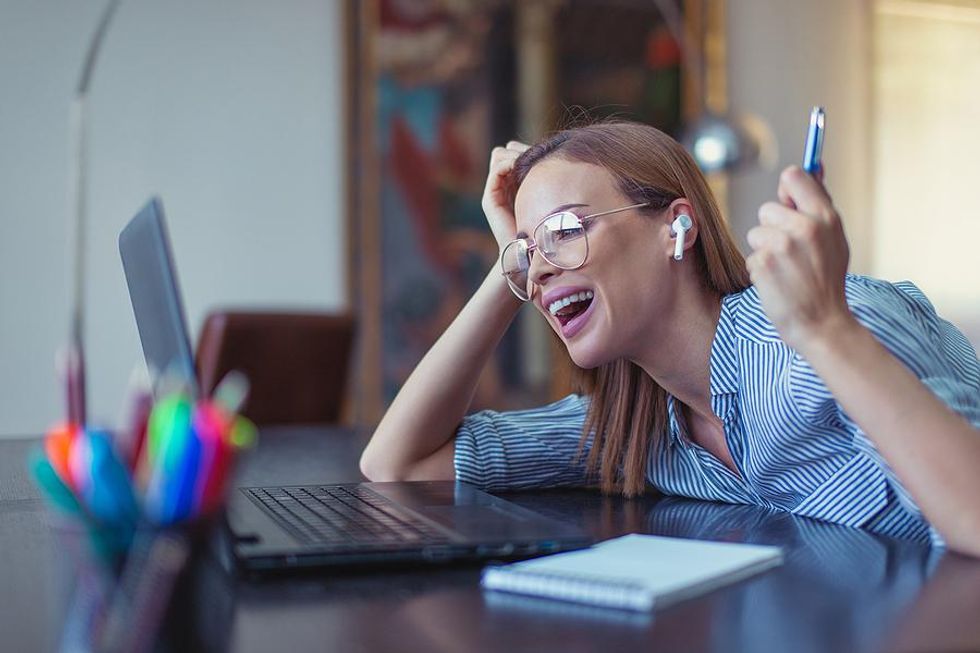 Attend my FREE 1.5 hour training "Unlocking Your Career Potential So You Can (Finally!) Find A Job You Like" where I'll show you my four hottest techniques that I've perfected over 20 years as a career coach to help people unlock their career potential.
Here's what you'll learn:
What kind of work you should be looking for based on your lifestyle and needs
How to identify the kinds of companies you would be happiest working at
Which of your skills you should focus on leveraging in a job so that you feel happier at work each day
How your personality impacts what type of work you should be looking for
So, if you're one of those people who has been a part of the Great Resignation, and you're saying, "I don't know what to do next, but I know I don't want to do what I was doing," come join me. Let me show you what you need to do to find work that actually makes you happy.
This training is going to blow your mind. I'm going to show you things about yourself you never understood as a professional, and you're going to wonder, "Why didn't they teach us this in school? But the good news is, I'm teaching you now.
Interested? Sign up for my FREE training today!
The right recruiter can put you in front of dream job opportunities. This is especially the case for higher-level positions because there are employers who will not post a job opening publicly and instead will rely solely on recruiters to find the right talent.
The good recruiters are paid by employers (as much as 20-30% of the annual compensation for the position) to find the right people for the job, so when you work with one, understand that their loyalty is to the employer. They are not necessarily there to help you find a job unless you have what they need to fill the job opening. In order to spark interest in recruiters, you have to show you meet most—if not all—of the qualification requirements for the job.
Here are six things recruiters want to see on your LinkedIn profile:
Thanksgiving is just around the corner and I am reminded how grateful I am, not only for the people around me but that I have the opportunity to run my own business. One of the benefits of running a small business is that it gives me the ability to donate to causes that matter to me, and find ways to help build community, and show others the benefits of charitable giving.