A New Image, a New Outcome
December 19, 2010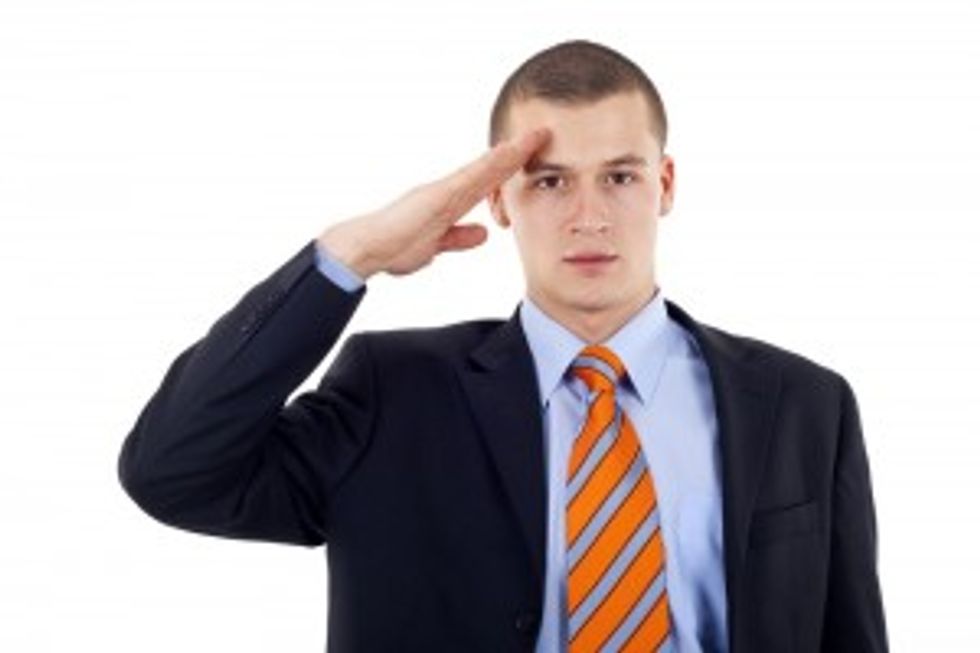 'JT & Dale Talk Jobs' is the largest nationally syndicated career advice column in the country and can be found at JTandDale.com. Dear J.T. and Dale: I have an MBA in operations management, along with a strong technical education in logistics and transportation with the Army. However, I only have five years experience with a company, and 10 years concurrent experience with the Army Reserve. The first problem is most employers see the Army as "guns and tanks," and not managerial or business operations. I feel I have to constantly overcome an appearance of too much education and not enough functional experience. Also, as I'm currently laid off, I want to approach potential interviews having made constructive use of my time while unemployed. I feel like I might unbalance the education versus experience equation even more if I take additional courses. — Will J.T.: Regarding the "guns and tanks," the simple solution is to reverse how you list your military experience on your resume. You are probably putting Army Reserve first, as your employer, followed by your rank. Instead, switch the emphasis by starting with your job title, expressed in corporate language: "Logistics Manager, (insert rank), Army Reserve [2001-2010]." Dale: Good idea. But let's back up, Will. You have five years of corporate experience, plus the Reserve work, to go along with an MBA. That's perfect, right in the education/experience sweet spot. If you're seen as overeducated, it's not the MBA; it's got to be you're making too much of the technical training, which is all Army. That's going to worry them, and not because of guns or tanks. Picture this: Say you had five years of logistics with McDonald's and then you apply for a job with a paper company. On your resume you highlight a list of technical courses and certificates around food handling and food safety. Someone in the paper industry reading your resume would say "food guy," and toss it aside. That means, in addition to reversing your job listing, you need to get rid of the list of technical training. J.T.: As far as talking about how you've used your time, I wouldn't bother with additional coursework. Instead, find seminars or adult-ed courses that will keep your professional skills up to date. Classes on new technologies are a good bet — instead of just explaining away a negative (being unemployed), your new knowledge will become a practical positive — more up-to-date than those candidates who've merely been working.
Jeanine "J.T." Tanner O'Donnell is a professional development specialist and the founder of the consulting firm, JTODonnell.com, and of the blog, CAREEREALISM.com. Dale Dauten resolves employment and other business disputes as a mediator with AgreementHouse.com.
Please visit them at JTandDale.com, where you can send questions via e-mail, or write to them in care of King Features Syndicate, 300 W. 57th St, 15th Floor, New York, NY 10019.
© 2010 by King Features Syndicate, Inc.
Photo credit: Shutterstock