Job Interviews
7 Interview Questions You Must Be Prepared to Answer [Webinar]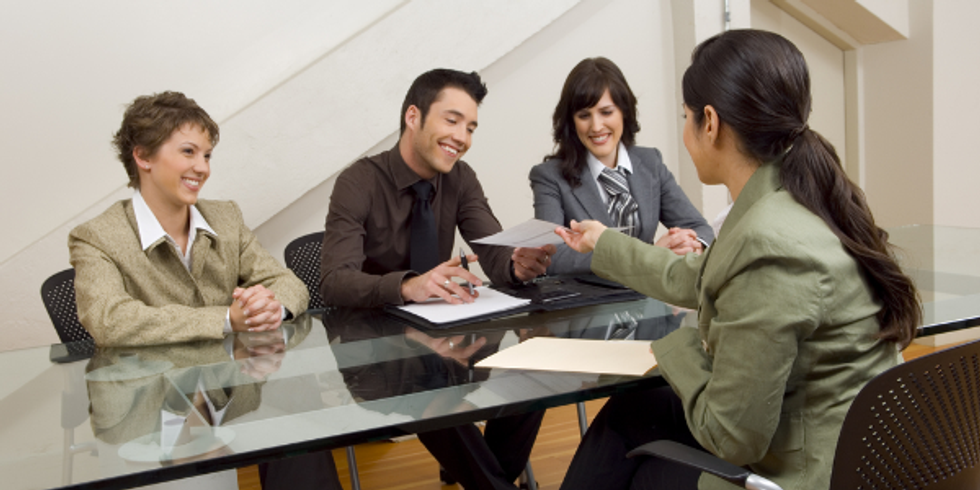 Webinar Information

Date:
October 4, 2011
Time:
1:00 PM ET
Duration:
1 hour
Host:
J.T. O'Donnell
Guest:
Laura Smith-Proulx
Cost:
FREE

Host Information

Jeanine Tanner "J.T." O'Donnell, founder of CAREEREALISM.com and CareerHMO.com, is a career strategist and workplace consultant who helps American workers of all ages find greater professional satisfaction.

Read Full Bio »

Guest Information

Award-winning, published executive resume writer Laura Smith-Proulx, CCMC, TCCS, CPRW, CIC is a national columnist, certified career coach, author, master-trained resume writer, LinkedIn/Twitter strategist, and former recruiter.

Read Full Bio »
This event has already occurred. Please use the red link below to watch the recording of this webinar.
Interview prep is a vital element of
job search
today. Now more than ever, recruiters and
hiring managers
expect candidates to bring their "A game" to the interview. And yet, we still keep hearing about job seekers making costly mistakes in the interview. There are seven
interview questions
every job seeker should be prepared to answer correctly. Join career experts, Laura Smith-Proulx and J.T. O'Donnell for a detailed look at the questions you will absolutely be asked on your next interview. Better still, hear them explain the right way to answer each one. Don't leave your next interview up to chance. Learn the secrets to giving answers that will move you to the next round!
This event has already happened. You must have at least a Freemium Membership to CareerHMO.com to watch the recording of this presentation.

Click here »

to set up your FREE account now and watch this webinar!