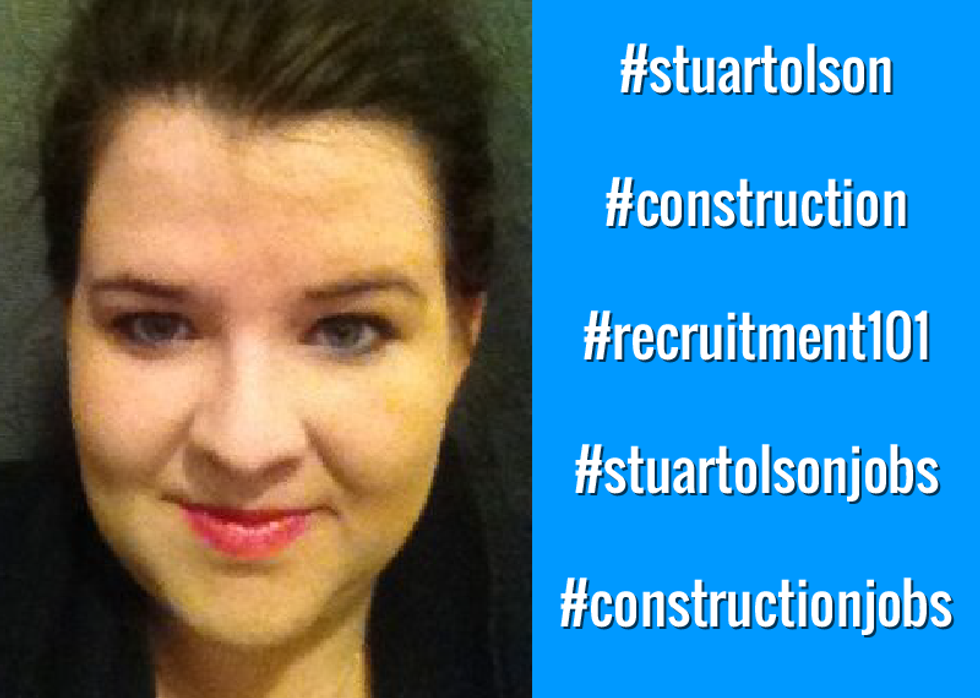 Recruiter Info
Name:
Jamie Albrecht
Title:
Recruitment Coordinator
Email:
jamie.albrecht@stuartolson.com
LinkedIn:
www.linkedin.com/in/albrechtjamie
Phone:
403-727-7134
Company Info

Company:
Stuart Olson
Location:
Calgary
Website:
/www.stuartolson.com
Careers Page:
www.stuartolson.com/careers
LinkedIn:
www.linkedin.com/company/stuart-olson-inc-
Twitter:
@stuartolsoninc
Facebook:
www.facebook.com/StuartOlsonInc/
For Job Candidates
Preferred Method To Be Contacted By A Candidate:
LinkedIn
Preferred Process For Following Up On Application:
Candidates can apply online at
www.stuartolson.com/careers
and let me know they applied through LinkedIn.
Things That Impress You In A Candidate:
Positive attitude, integrity, initiative, focus, and drive.
Things Candidates Must Include To Be Considered For Job:
Current resume, cover letter, and a project list if applicable.
Things That Will Disqualify A Candidate From Getting Considered:
Candidates should apply for positions they are qualified for and have related experience in. If they don't have the experience or skills as outlined in the job description then they will not be considered.
Can Candidates Apply For Multiple Positions And Not Get Penalized?:
Yes
Recruiter's Perspective
What's your favorite quote?
"I can do things you cannot, you can do things I cannot; together we can do great things."
What do you like to do in your free time?
Hang out with my family and friends.
In a sentence, why do you enjoy working at your company?
Stuart Olson has a great culture with people who have the drive and opportunities to do great things.
In a sentence, how does your company have fun on a regular basis?
Stuart Olson employees participate in various community initiatives
In a sentence, how would you describe the employees at your company?
Our employees and their families will always be our most important resource. After all…together we're more than just a team, we're a community!