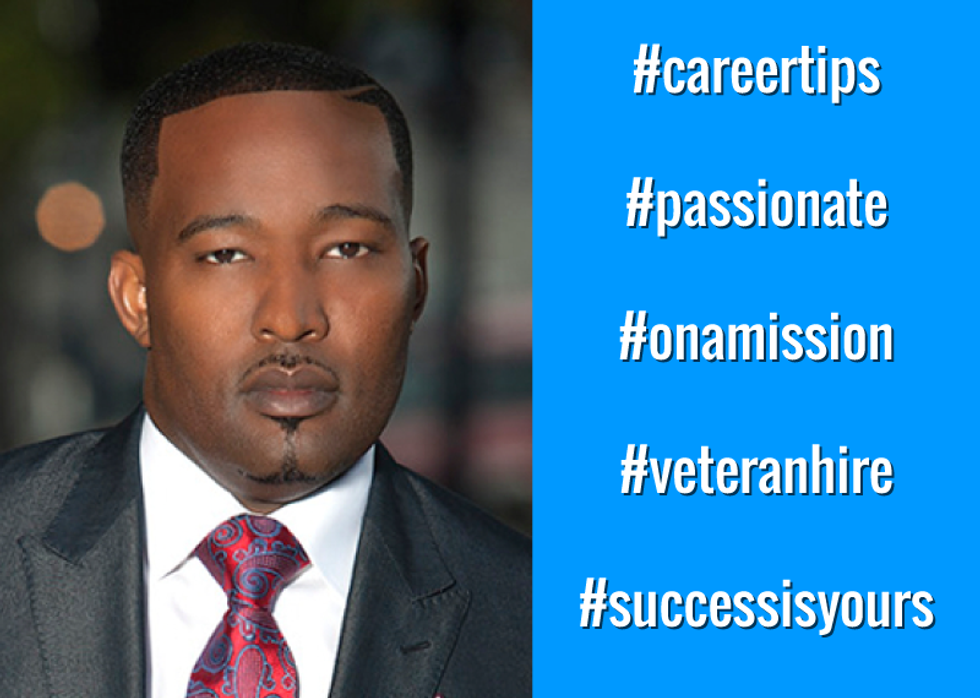 Recruiter Info
Name:
Jermaine A. Higgins
Title:
Director of Veteran Recruiting and Career Coach
Email:
jermaineh@career-creators.com
LinkedIn:
www.linkedin.com/in/jermainehiggins
Twitter:
@jermainehiggins
Company Info

Company:
Career Creators
Location
: 1075 Peachtree St, Suite 3650 Atlanta, GA 30309
Website:
career-creators.com
LinkedIn:
www.linkedin.com/company/career-creators-com
Twitter:
@Nextbestjob
Facebook:
www.facebook.com/careercreatorscom
For Job Candidates
Preferred Method To Be Contacted By A Candidate:
Email
Preferred Process For Following Up On Application:
Please send me an email or simply give me a call
Things That Impress You In A Candidate:
The things that impress me in a candidate is a positive attitude, confident in their skills and knows what they bring to the table.
Things Candidates Must Include To Be Considered For Job:
Please include an email address and working phone number to be reached for opportunities.
Things That Will Disqualify A Candidate From Getting Considered:
If your resume doesn't showcase the skills and requirements. Please target your resume and prepared for an interview
Can Candidates Apply For Multiple Positions And Not Get Penalized?:
Yes
Recruiter's Perspective
What's your favorite quote?
Think Positive and Positive Things Will Happen! The world is yours.
What do you like to do in your free time?
Play Sports and Travel
In a sentence, why do you enjoy working at your company?
We change lives
In a sentence, how does your company have fun on a regular basis?
Happy Hours, Sporting Events, Volunteering in the community
In a sentence, how would you describe the employees at your company?
Passionate to help our American Hero