20-Minute Job Jam: Cure for Chronic Job Search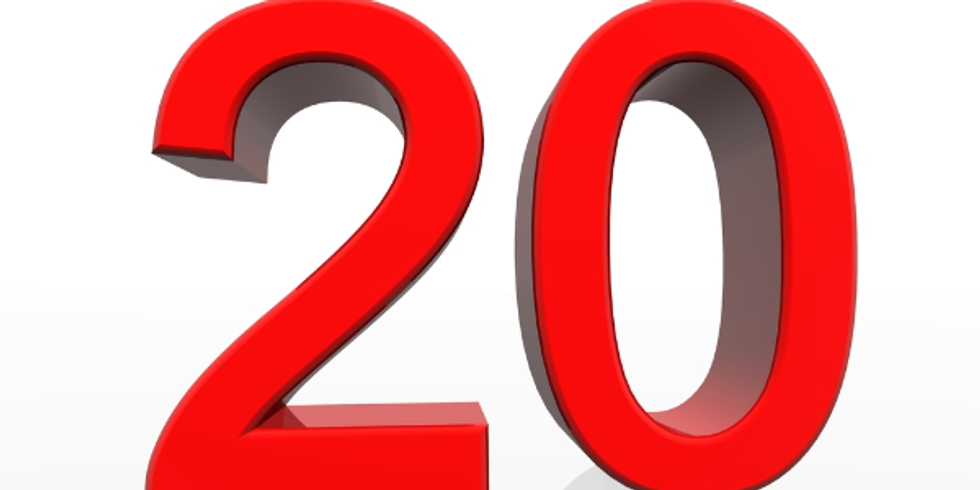 Webinar Information

Date:
October 26, 2011
Time:
7:00 PM ET
Duration:
2 hours
Host:
J.T. O'Donnell
Cost:
$49.00

Presenter Information

Jeanine Tanner "J.T." O'Donnell, founder of CAREEREALISM and CareerHMO, is a career strategist and workplace consultant who helps American workers of all ages find greater professional satisfaction.
O'Donnell's work has been cited in Wall Street Journal, USA Today, New York Times, The Boston Globe, CNN, MSNBC, AOL, CareerBuilder.com, Businessweek, Mashable, Yahoo, Monster.com and dozens of other national publications.
Her book, CAREEREALISM: The Smart Approach to a Satisfying Career, outlines her highly successful career-coaching methodology. She also works with Dale Dauten to write the career advice column "JT & Dale Talk Jobs," a nationally syndicated column that appears in more than 130 newspapers, reaching 6+ million households weekly.

Read Full Bio »
Thank you for your interest in this event. This webinar has been completed and is only available to members of CareerHMO who own at least a Premium membership.
It's Back!
Yes! The famous "20-Minute Job Search" webinar is back by popular demand. Sign-up now to make sure you're one of the 50 registrants for this special job search workshop. Oh, and here's one of the testimonials we received after our most recent presentation.
"Please tell J.T. I found the webinar to be very transformational. I started working my way through the CAREEREALISM Guidebook and I am enthusiastic at the end of the process I will have developed a unique value proposition I can sell because I believe in it."

---

- Dean R.
So, are you...
Currently working in a dead-end job?
Too exhausted at the end of the day to even try to look for a new position?
Overwhelmed by the bad economy and assume there are no jobs available?
Convinced you'll never get a better job until things improve?
Have no idea how to conduct an efficient and effective job search?
Don't want to waste your free time on a job search that's going know where?
If any of the above sounds like you, then you'll want to attend this 2-hour, limited-access webinar designed specifically for the time-crunched job seeker.
Quick & Easy: It's the Ideal Job Search for Today's Busy Professional
Join Nationally Syndicated Career Expert, J.T. O'Donnell for an intensive session that will teach you how to find your next job - all in less than 20 minutes per day! She'll walk you through a step-by-step blueprint for executing the high-payoff activities that get people hired quickly. Some of the information includes:
How to identify a bulls-eye list of potential employers.
The best way to conduct a "stealth" job search so your employer doesn't find out.
Techniques for getting employers to contact you.
Viewers get to interact directly with J.T. and her guests using the power of livestreaming technology, providing a one-of-a-kind learning experience.
Register Now! Space is Limited to 50 Participants
The cost to attend this session is
only
$49.00 and includes a PDF copy of O'Donnell's book,
CAREEREALISM: The Smart Approach to a Satisfying Career
(a $9.95 value). Space is limited to ensure O'Donnell can field questions from the audience throughout the session. You'll chat with her directly and get your questions answered in real-time!
Can't make the live event?
Register anyways and you'll get exclusive access to the recording.
Please Note

:
Unlike O'Donnell's free web TV segments which are available for viewing with a Freemium membership to
CareerHMO
, this recording WILL NOT be made available to anyone who has not paid for access. So, if you want to be able to learn this time-saving job search technique, we suggest you register to ensure you can watch it at your convenience.
Bonus

: One Lucky Attendee Will Get the Ultimate Career Coaching Experience
At the end of the event, J.T. will draw one lucky participant's name out of a hat. That person will receive an exclusive private career coaching package with J.T.,
valued at $395
! How important is your career AND your free time? This is your chance to get coached by an industry expert on the techniques that will help you achieve your goals – on your own terms and in less time than you thought.