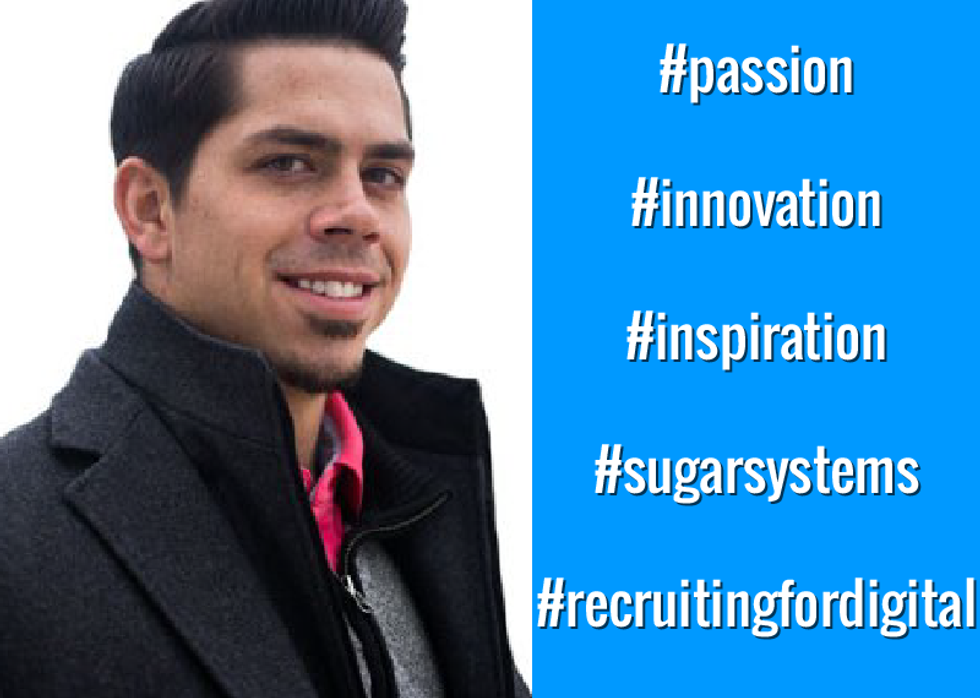 Name:
John Newton
Title:
Founder, CEO, Sugar Systems™
Email:
john@SugarSystems.com
LinkedIn:
www.linkedin.com/in/newtonjohn1
Phone:
646-512-9853
Twitter:
@SugarJWN
Company Info

Company:
Sugar Systems
Location:
Charlotte, NC
Website:
sugarsystems.com/
Careers Page:
sugarsystems.com/contact-us/
LinkedIn:
www.linkedin.com/company/sugarsystems
Twitter:
@SugarSystems
Facebook:
www.facebook.com/SugarSystemsRecruiting/
For Job Candidates
Preferred Method To Be Contacted By A Candidate:
Phone
Preferred Process For Following Up On Application:
A phone call is cool. Always good to chat with folks interested in progressing their career.
Things That Impress You In A Candidate:
A hard skill set that reflects expertise in an industry. It's important to be ambitious when seeking an upgrade in a career but it sure is easier to help people who have the credentials to take the next step.
Things Candidates Must Include To Be Considered For Job:
The recruitment process is transforming to a more digital one day by day. Most candidates already have enough information available online to dictate their competency and build a profile. If they don't have that....I guess we could do an old school
resume?
Things That Will Disqualify A Candidate From Getting Considered:
Not following through on commitments to Sugar Systems or to the client company. We have a reputation to protect and the people we refer are a direct extension of us as a company. We like people who make us look good!
Can Candidates Apply For Multiple Positions And Not Get Penalized?:
Yes
Recruiter's Perspective
What's your favorite quote?
"A rise in tides raises all ships."
What do you like to do in your free time?
I'm a big reader. Success leaves clues (often times in books written by great men) and I'm trying to soak them up Sherlock Holmes style.
In a sentence, why do you enjoy working at your company?
I am passionate about people and it's satisfying to be able to help a candidate upgrade their career while also helping a company fill a challenging position.
In a sentence, how does your company have fun on a regular basis?
"Team building exercises" where we go drive go carts, smash some baseballs at a batting cage, go white water rafting, etc. Stuff like that is engaging AND a tax write off! ;-)
In a sentence, how would you describe the employees at your company?
Driven. These guys and girls get the job done day in and day out.